2009 Top 10 Sustainable Plants
---
Barrenwort
(Epimedium sp.)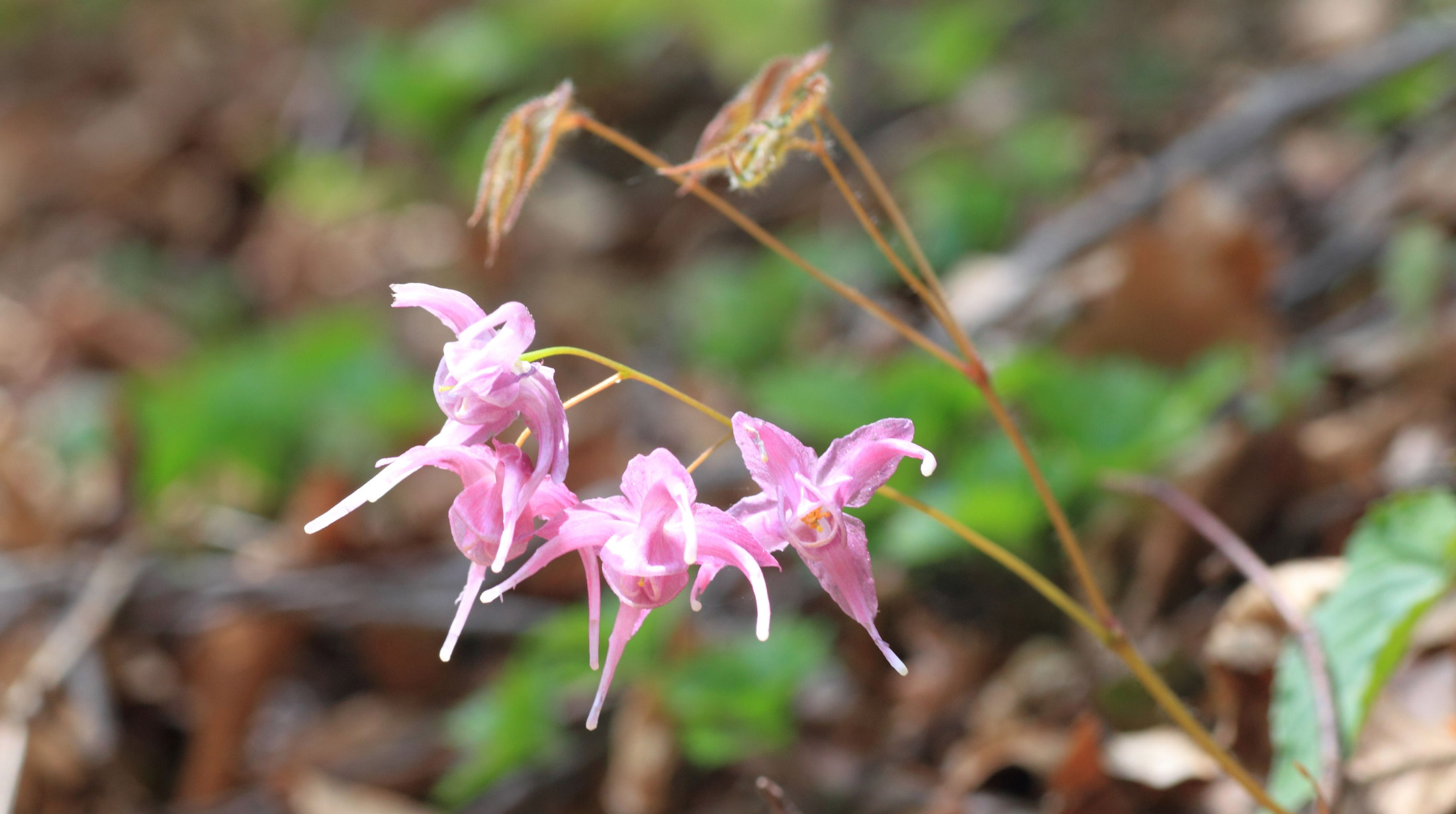 This slow-spreading, clump-forming perennial has heart-shaped foliage that is evergreen in some varieties. The dainty flowers come in shades of pink, yellow, purple or white, depending on variety. Plant in fertile, moist, humus-rich, well-drained soil and part shade. Does well in dry shade once established.
---
Bottlebrush Buckeye
(Aesculus parviflora)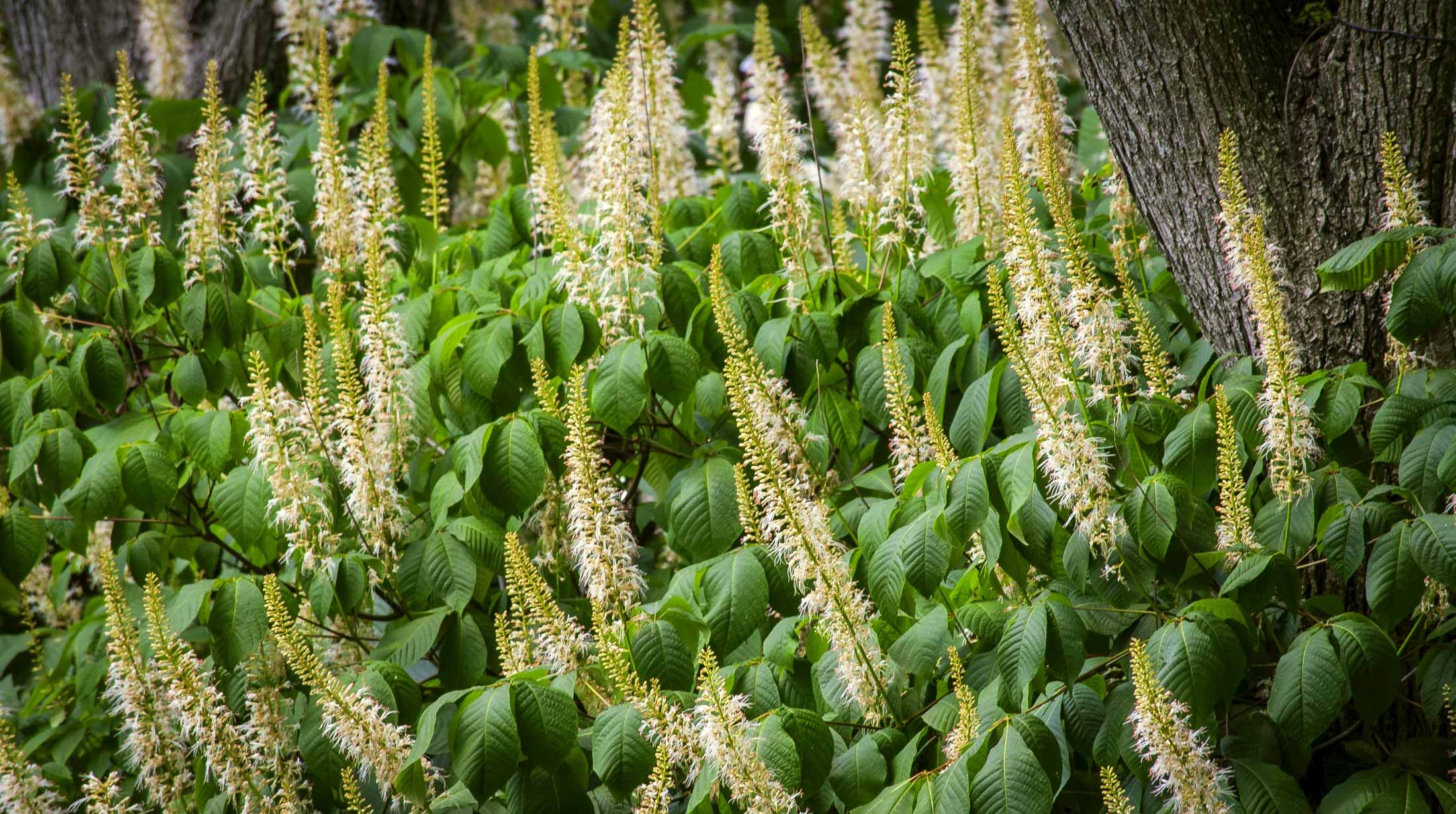 This exceptional wide-spreading, suckering shrub reaches 8 – 12' in height and 8 – 15' in width. Medium to dark green summer foliage turns yellow-green in fall. Outstanding white, upright, 8 – 12" flower panicles bloom in late June to July. Plant this native in moist, well-drained soil enriched with organic matter in full sun to shade. Especially nice for massing.
Photo © Paul g. Wiegman
---
Palibin Lilac
(Syringa meyeri 'Palibin')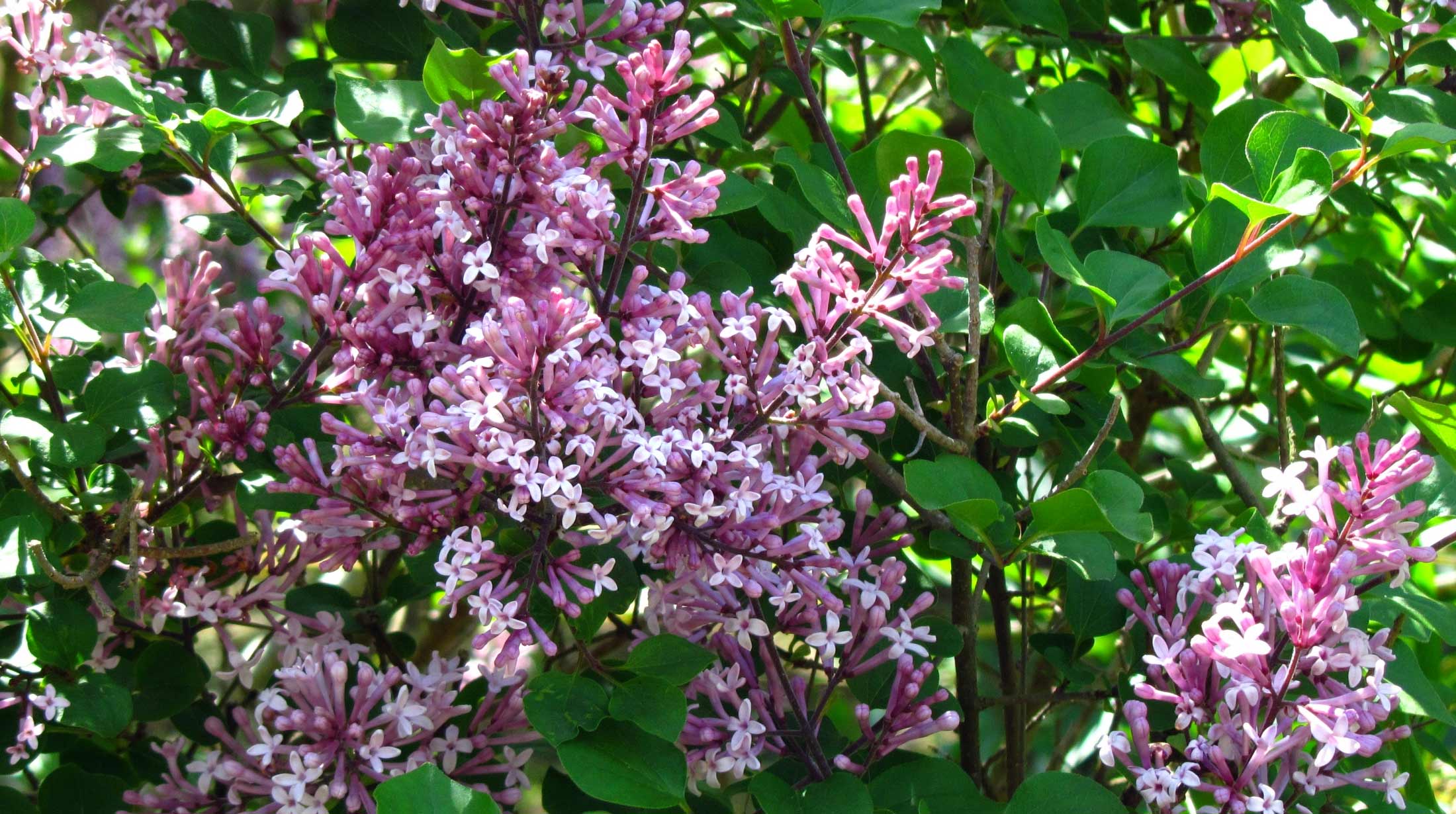 This small, compact lilac, reaching just 4 – 5' in height and 5 – 7' in width, is useful in small gardens. It blooms heavily, starting at a young age, with reddish purple buds opening to whitish pink, very fragrant flowers. Unlike most lilacs, it is extremely resistant to mildew. Plant in full sun (it will tolerate very light shade) in average, well-drained soil.
Photo © User: Melikamp, Wikimedia Commons
---
Lungwort
Pulmonaria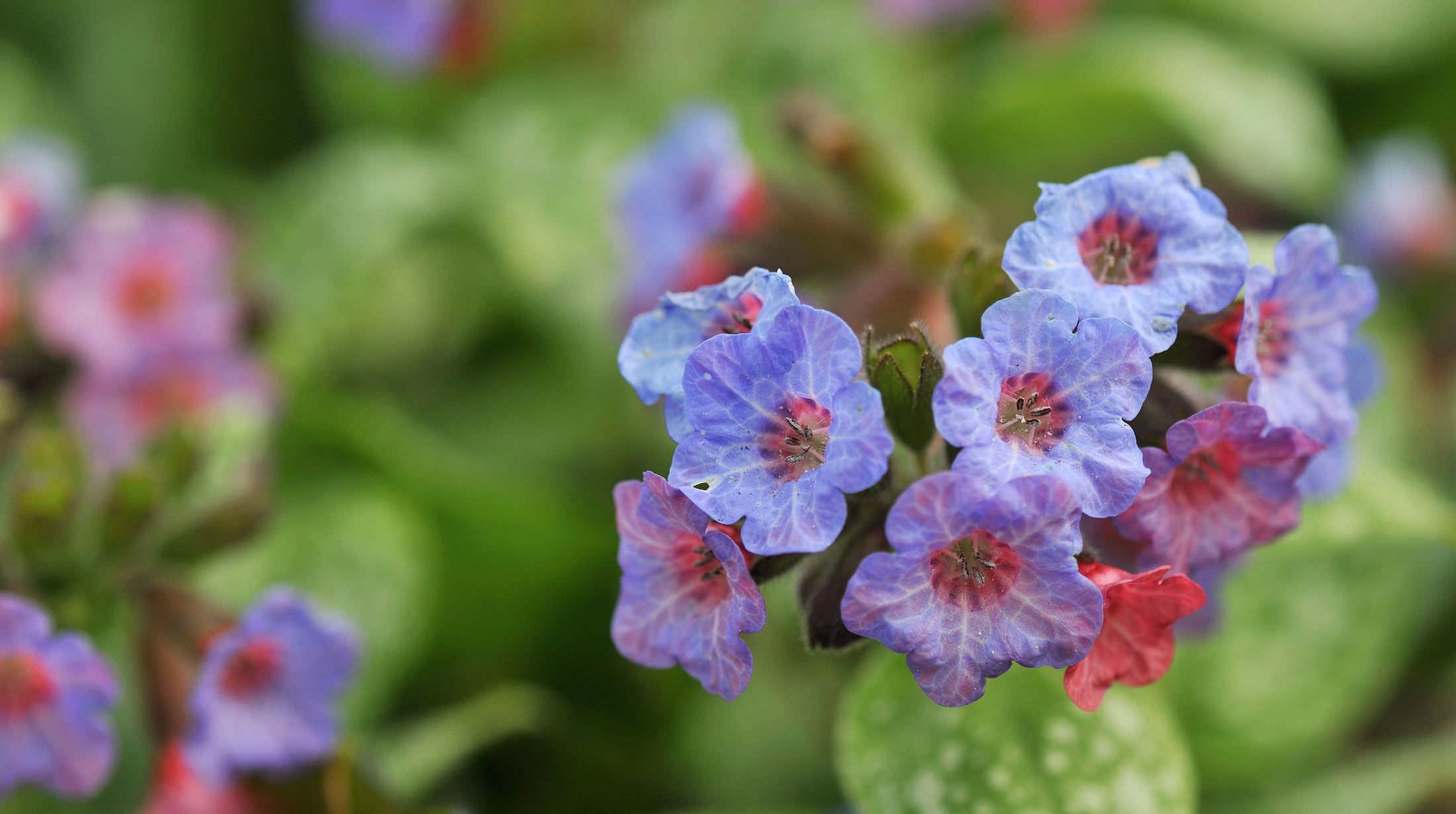 A perennial that thrives in shade to semi-shade, lungwort is grown for its attractive, low-growing, clumping foliage, which is often spotted. Early spring flowers appear in shades of pink and blue or a combination. Grow in moist to average, well-drained soil that is rich in organic matter. Excellent for shade gardens and as a shady groundcover. Many excellent and beautiful cultivars available.
---
Sneezeweed
(Helenium autunmale 'Mardi Gras')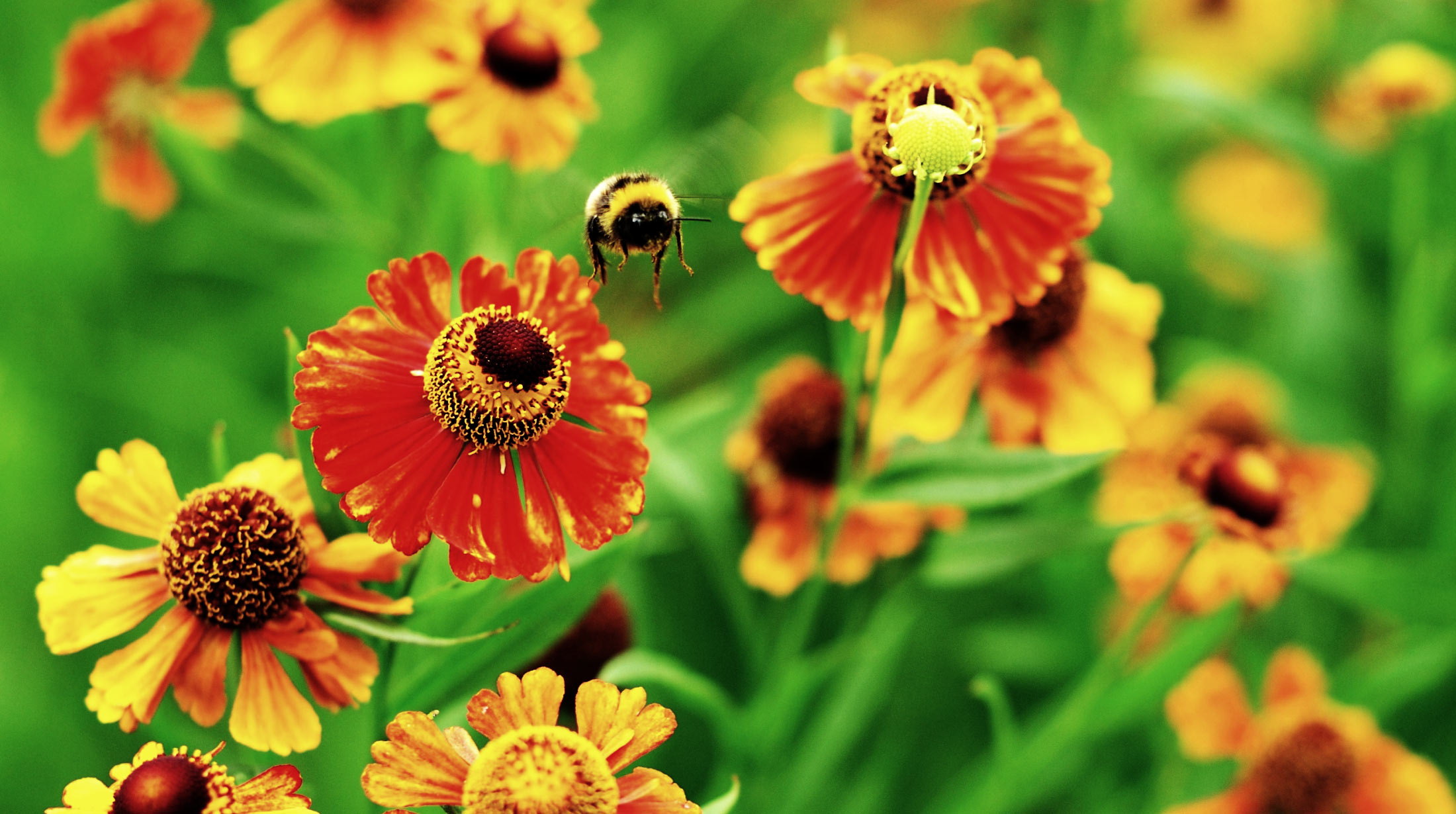 This deer and rabbit resistant, butterfly attracting perennial features daisy-like flowers with yellow petals edged in bright orange-red, surrounding a deep brown center cone. It blooms for six to eight weeks in mid to late summer and grows 36 – 40" high by 24 – 36" wide. Plant in moist, well-drained soil in full sun. Cut back in early spring to promote branching. Produces attractive cut flowers.
---
Paperbark Maple
(Acer griseum)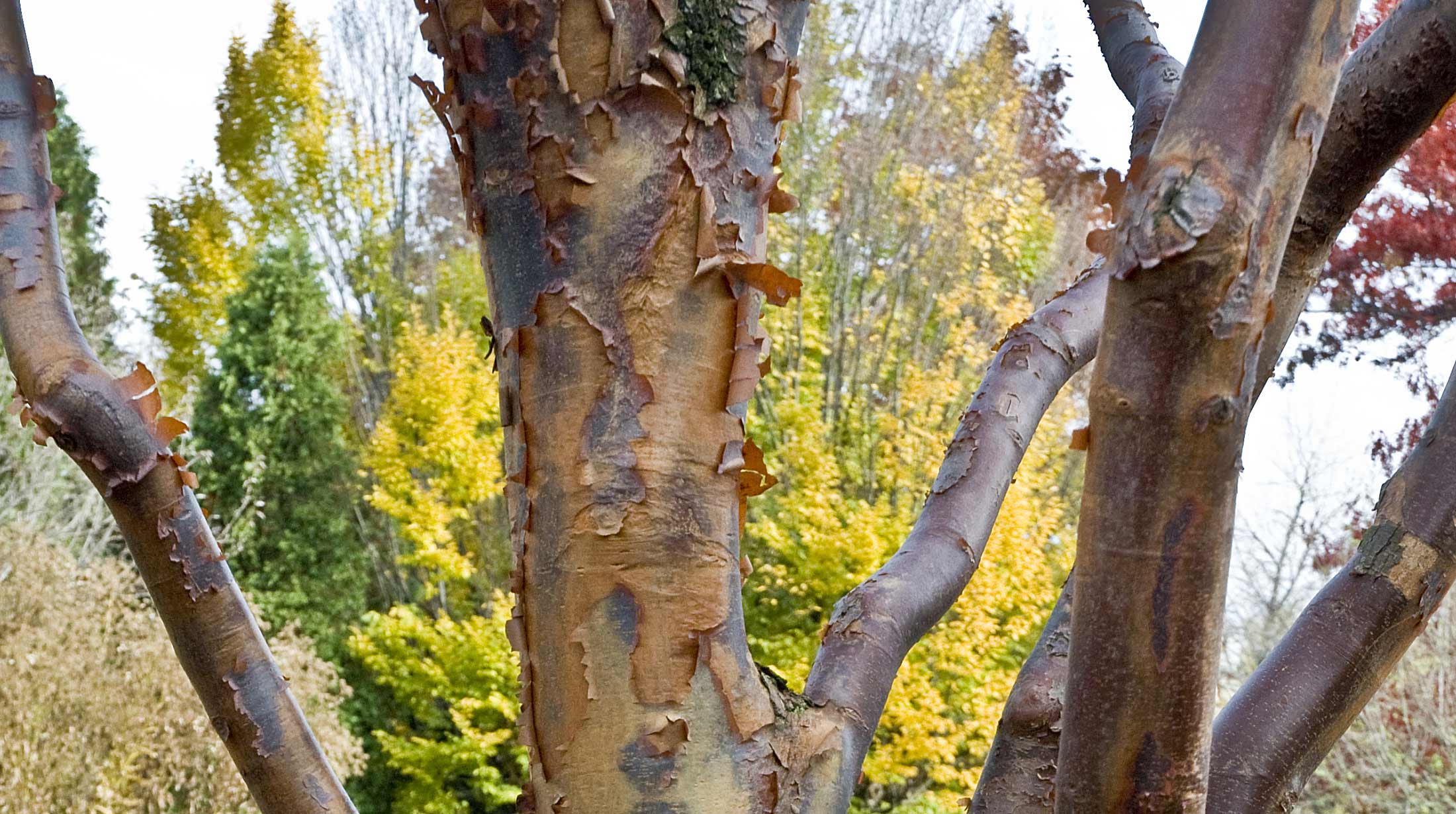 This slow-growing tree with an upright-oval form reaches 20 – 30' in height. Beautiful exfoliating bark, cinnamon to red-brown in color, starts to develop on second-year wood. Dark green summer leaves change to russet red, bronze or red combinations in fall. Plant in moist, well-drained soil in full sun. Nice specimen or accent plant.
Photo © Paul g. Wiegman
---
Rozanne™ Cranesbill
(Geranium 'Gerwat')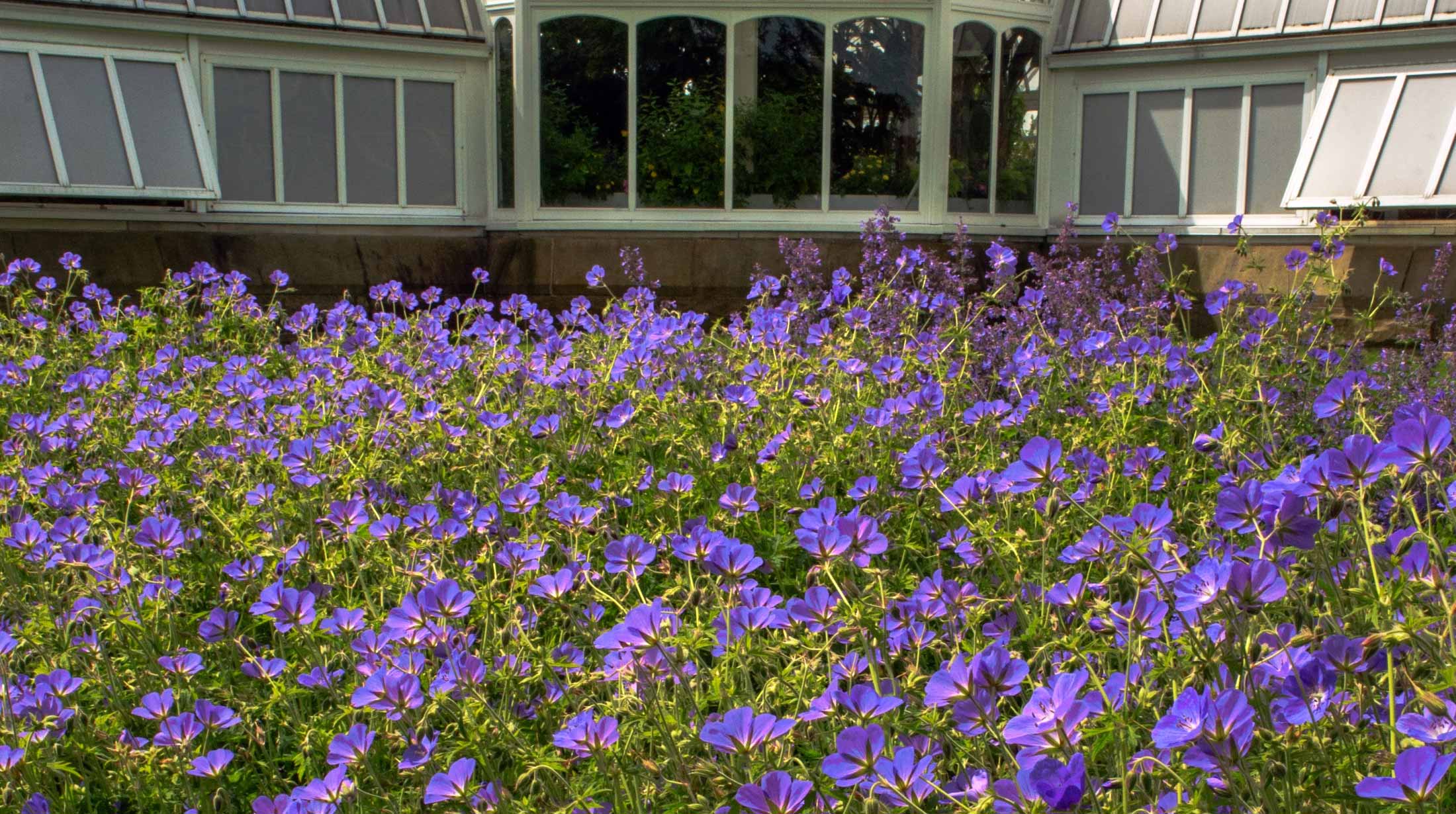 Attractive, deeply cut green foliage is topped with beautiful, large ,blue flowers from early summer to frost on this easy spreading herbaceous perennial. Foliage turns reddish-brown in fall. Plant in moist, well-drained soil in full sun to part shade. Disease and pest free and deer resistant. 2008 Perennial Plant of the Year.
Photo © Paul g. Wiegman
---
Witch Hazel
(Hamamelis × intermedia)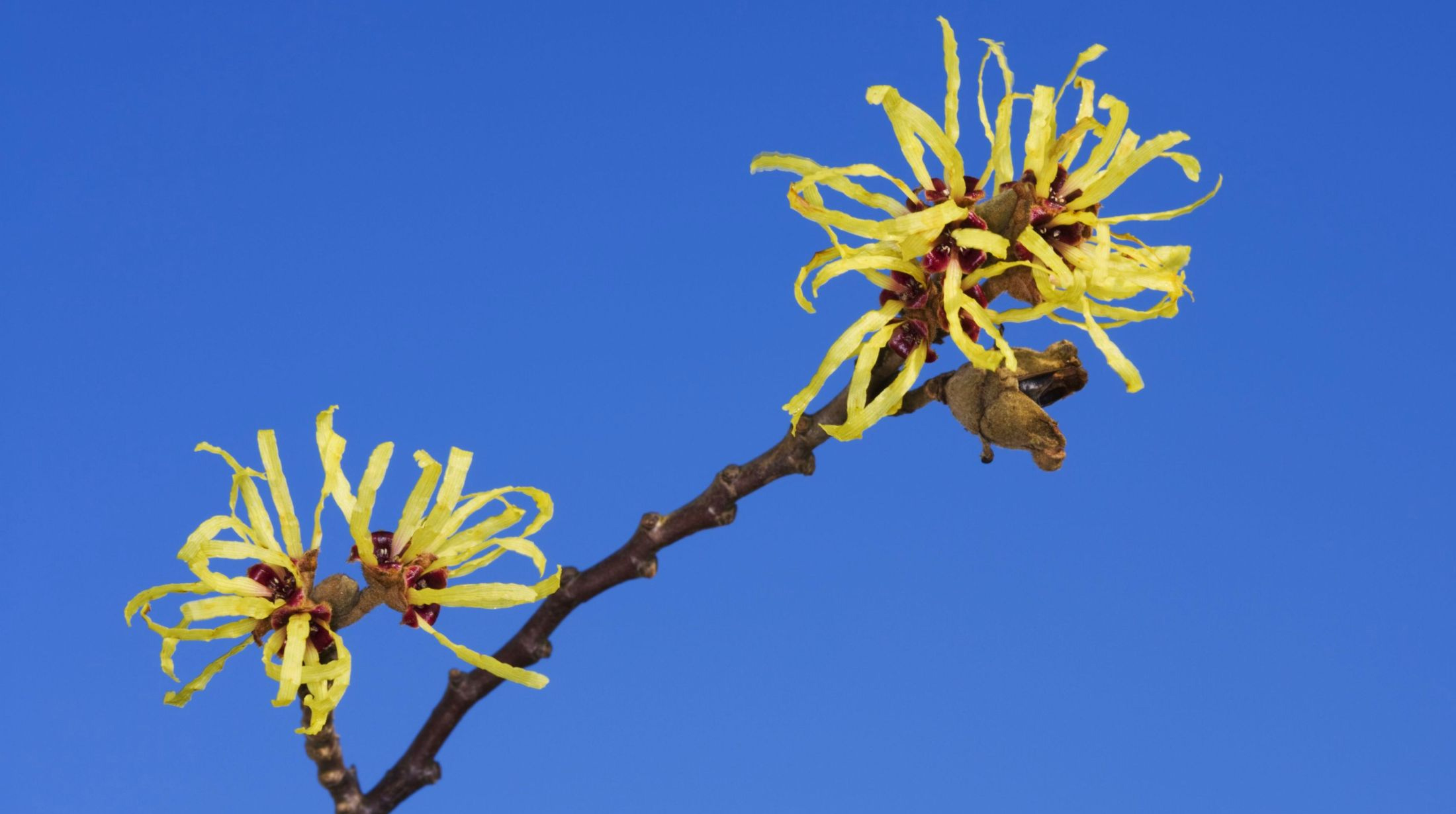 This large, multi-stemmed shrub or small tree, 10 – 20' in height, is excellent for early bloom and fall color. Its long lasting, spider-like, fragrant flowers in shades from yellow to red, depending on variety, generally appear in March, opening and closing with the weather. Gray-green foliage turns to shades of yellow to yellow-orange in the fall. Plant in moist, well-drained soil in full sun to part shade.
---
Hinoki False Cypress
(Chamaecyparis obtusa)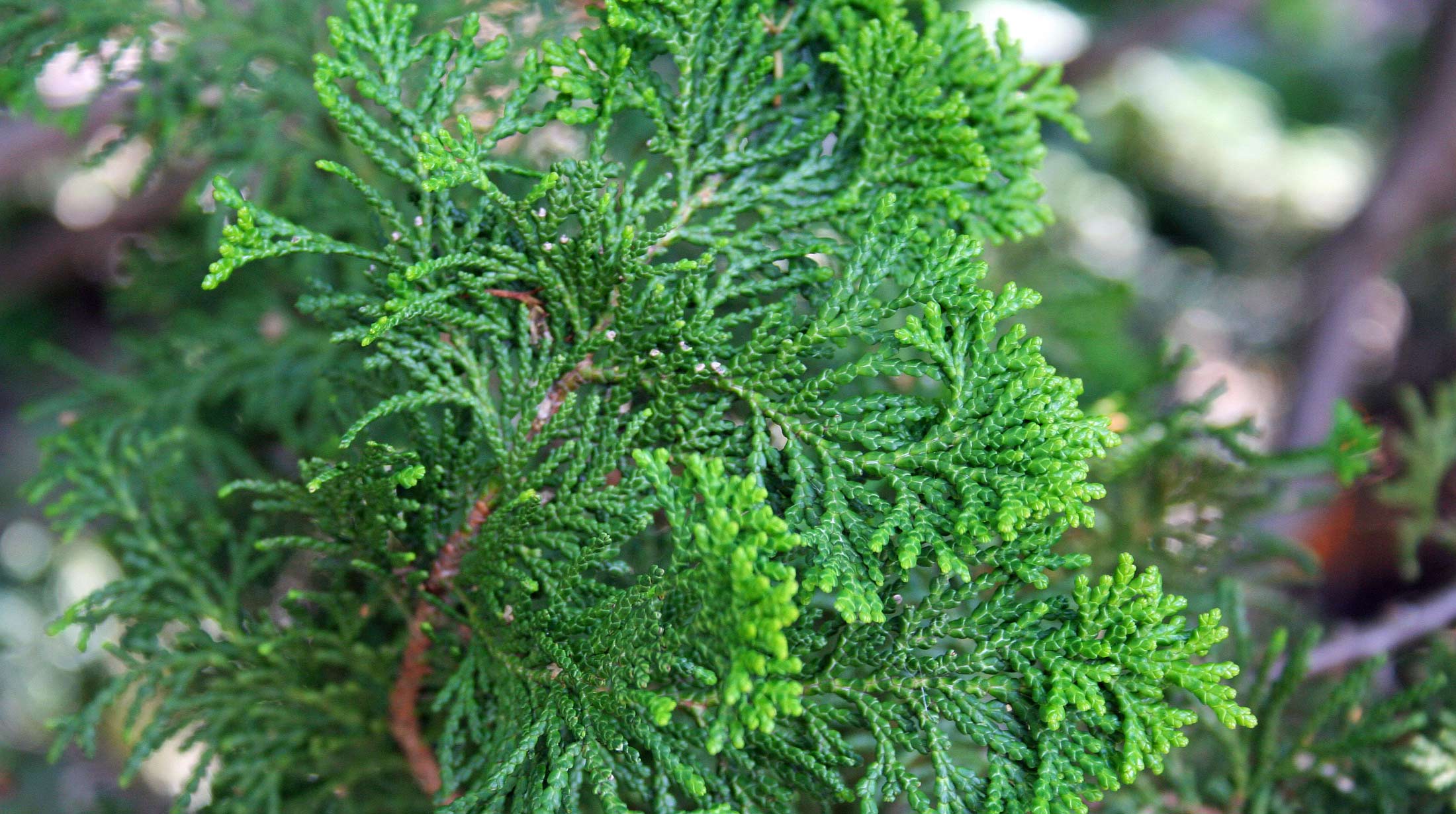 This beautiful evergreen has shiny, dark green foliage, arranged in fan-shaped sprays. Although the species becomes a very large tree, there are numerous excellent cultivars for landscape use from rock garden size to those reaching over 10' in height. Grow in most, well-drained soil in full sun to very light shade.
Photo © Perry Quan
---
Japanese Holly
(Ilex crenata)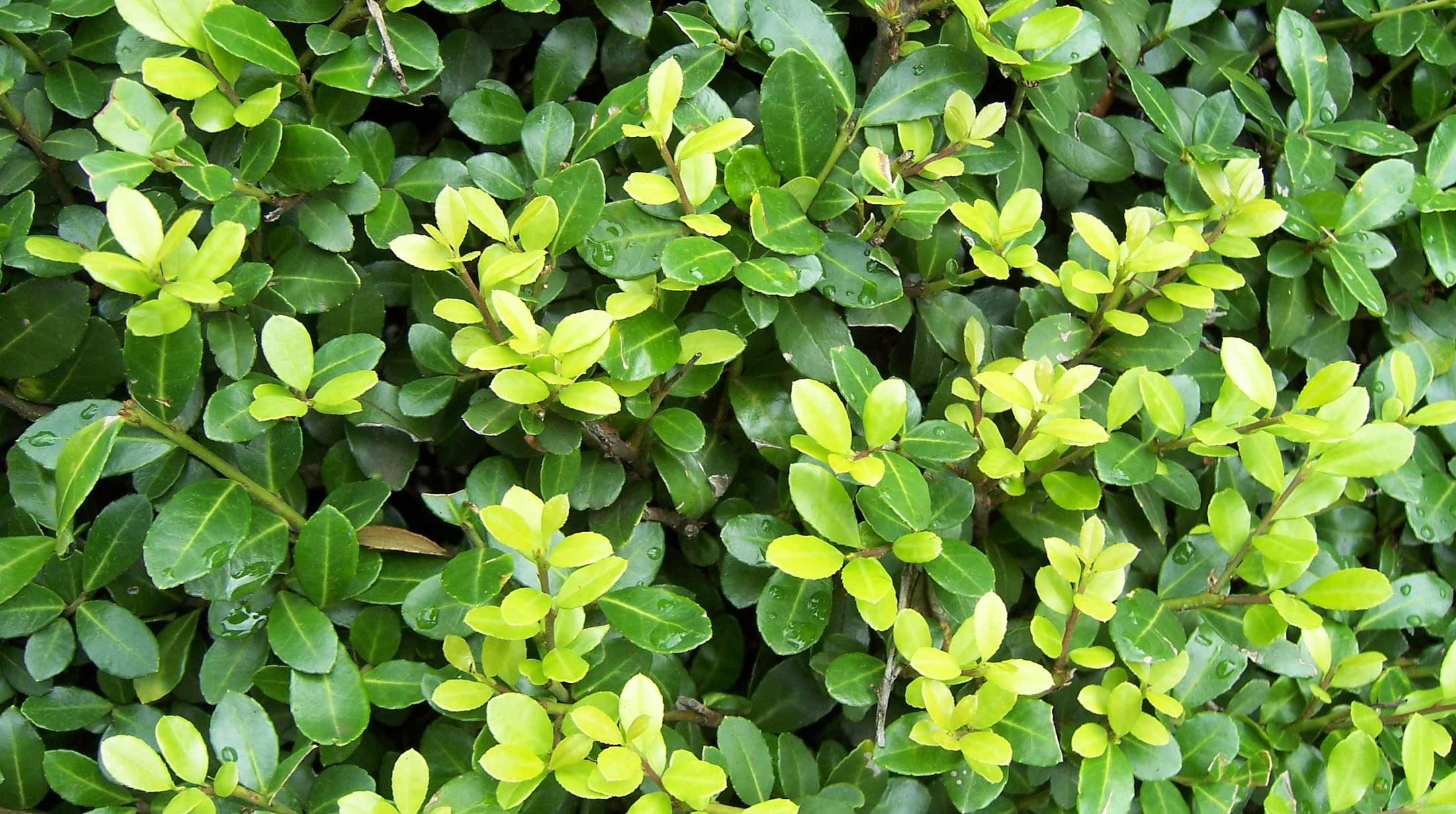 This dense, multi-branched, broadleaved evergreen shrub boasts lustrous, dark green foliage year-round, with medium-fine texture and 1/2 – 1" leaves. It grows best in moist, well-drained, slightly acidic soil in sun or part shade. The shrub withstands severe pruning, but it is not generally needed. Drought tolerant once established. Numerous slow-growing cultivars are available in a variety of sizes and forms.
Photo © Phillip Merritt
Photos © Paul g. Wiegman except where noted