2014 Top 10 Sustainable Plants
---
Beardtongue
(Penstemon digitalis 'Husker Red')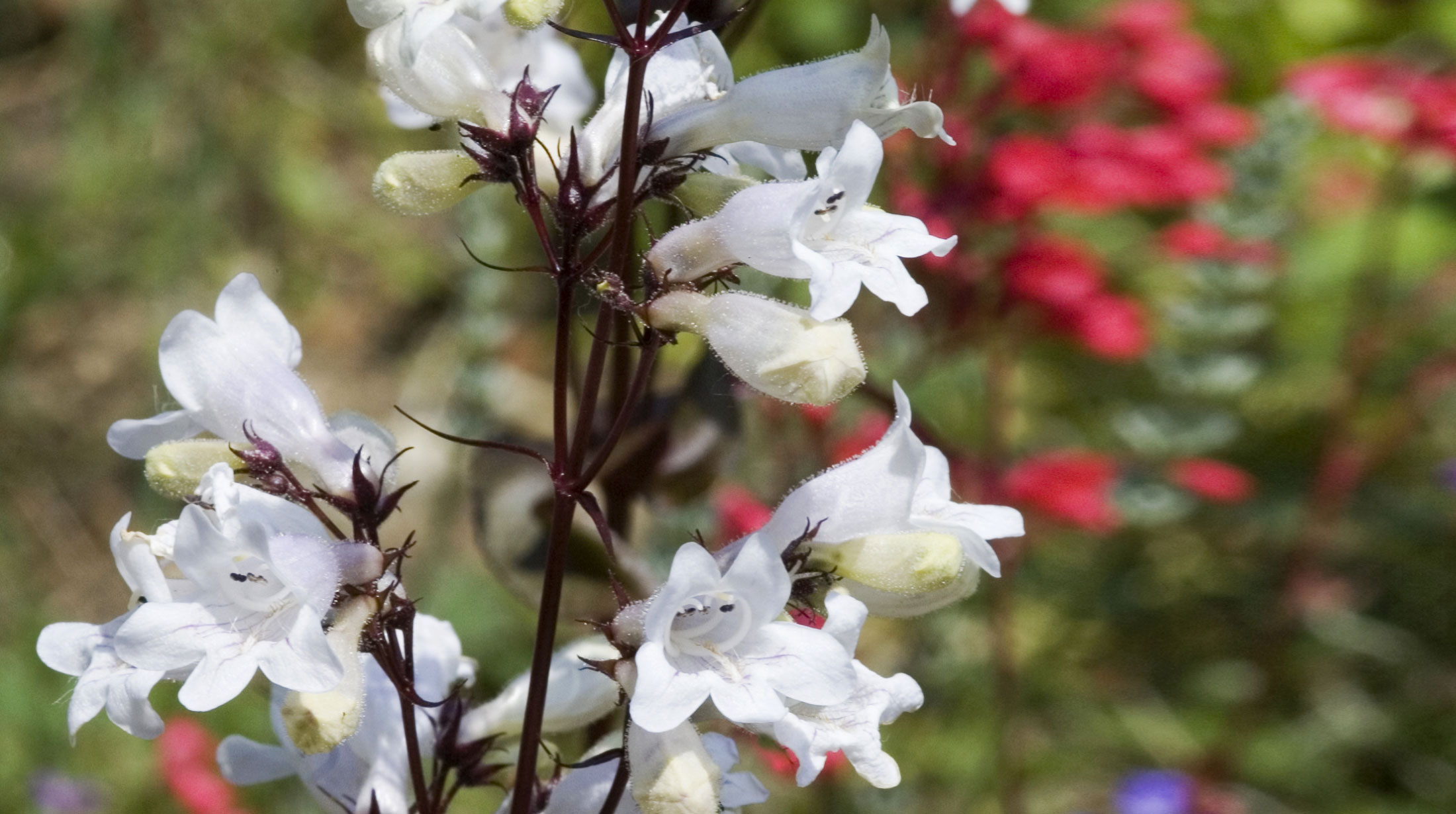 This clump-forming perennial grows 2 – 3' tall and features upright panicles of small white to pink blush flowers in spring above a backdrop of showy maroon leaves. Deep-red basal leaves and seed heads persist into winter. Grows in average, well-drained soil in full sun. Attracts butterflies and hummingbirds. Deer resistant.
---
Joe Pye Weed
(Eupatorbium 'Little Joe')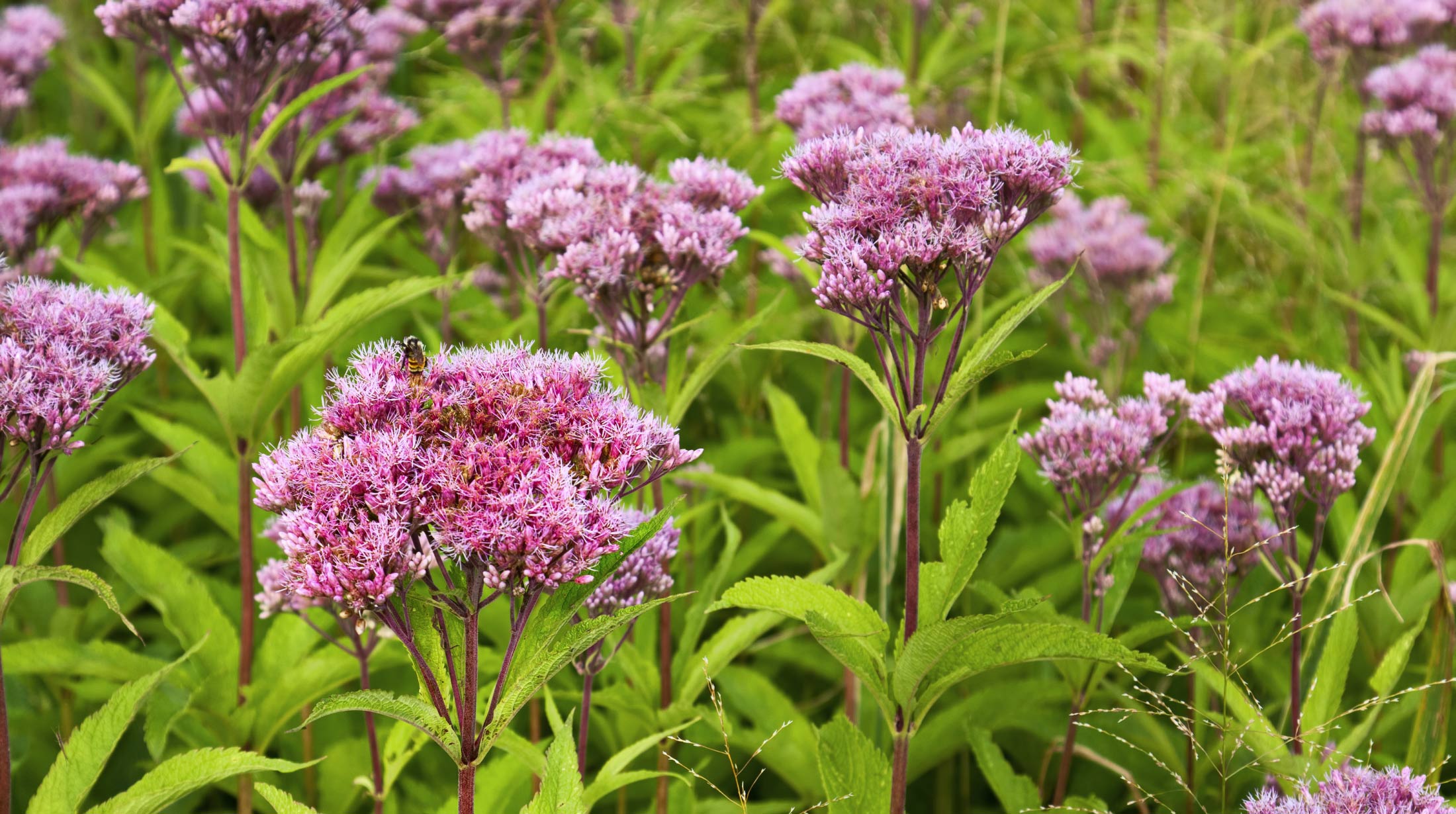 An easy-to-grow perennial and a cultivar of our native Joe Pye weed, little Joe Pye weed can reach 3 – 4' in height. A large cluster of mauve-purple flowers that attract butterflies appear in July – September. Plant in full sun to part shade in wet, clay soil. Deer resistant.
---
Blackgum Tree
(Nyssa sylvatica)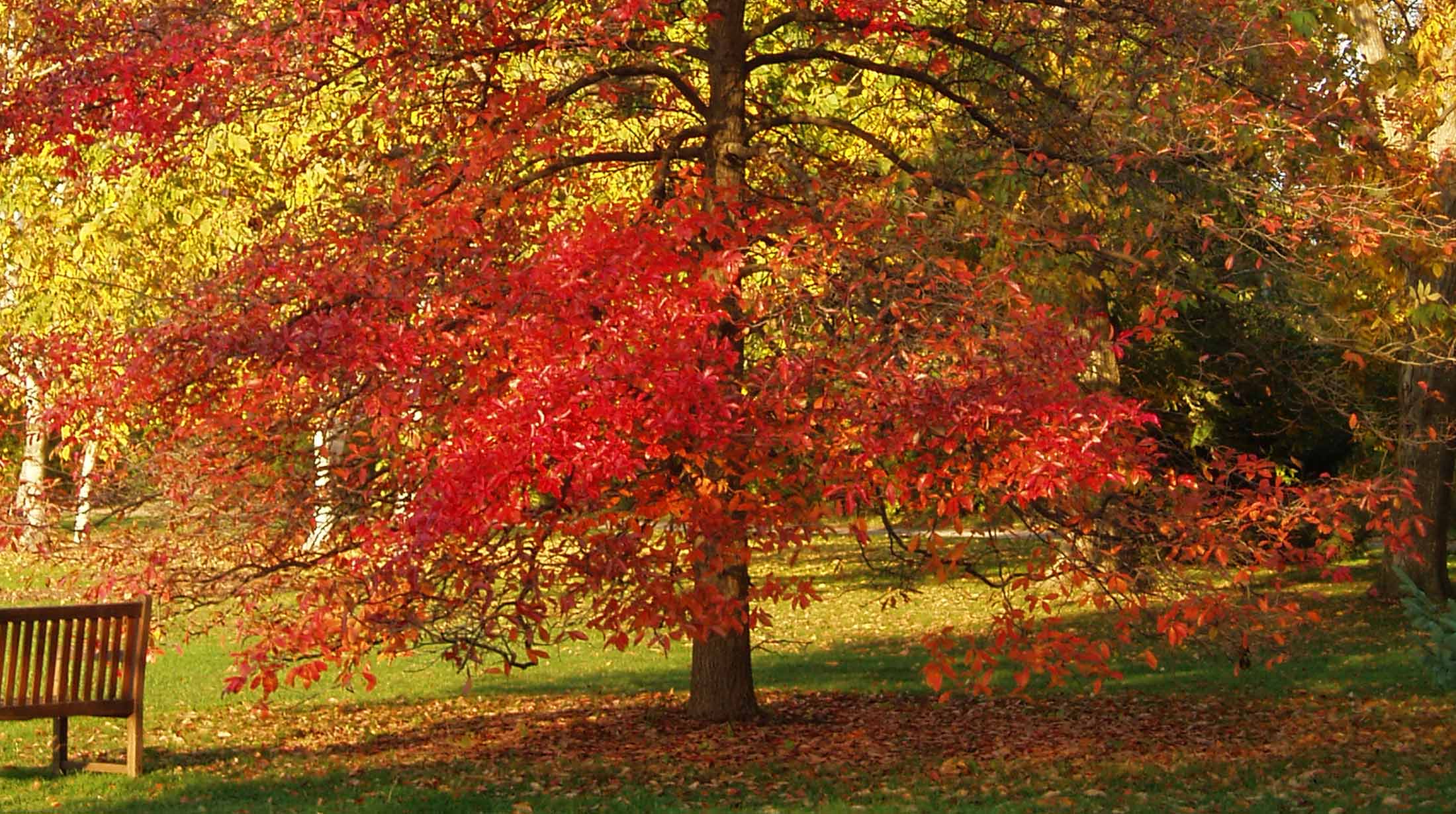 This beautiful native tree is excellent as a specimen, generally growing to be 30 – 50' tall and 20 – 30' wide. Lustrous dark green leaves change to brilliant yellow to orange to scarlet to purple, making it one of the best trees for fall color. Plant in spring in full sun to part shade, and in moist, well-drained acid soil. Prune in fall.
Photo © Julie Makin, Lady Bird Johnson Wildflower Center
---
Sweetshrub
(Calycanthus 'Hartlage Wine')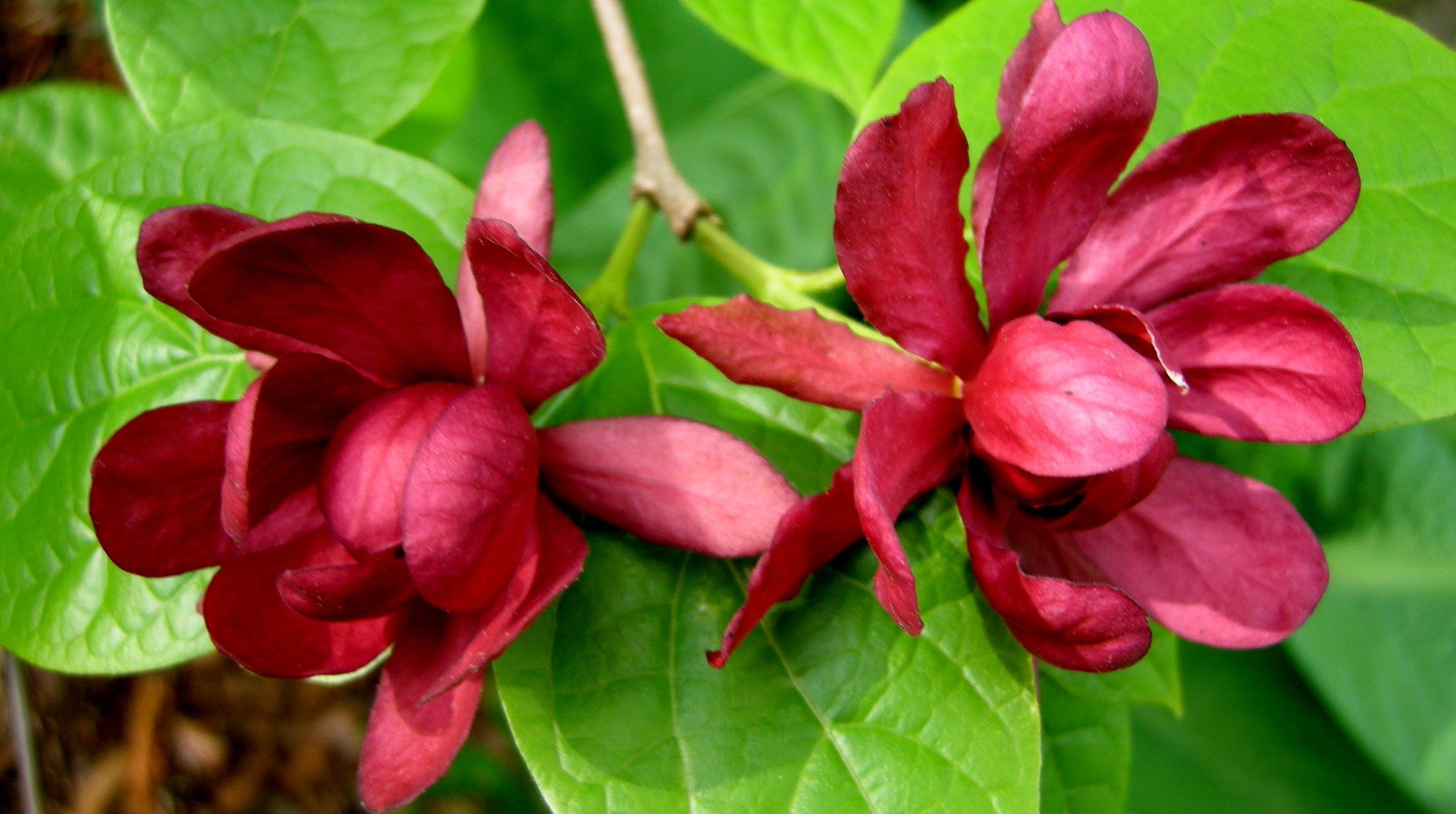 An outstanding hybrid of our native Calycanthus floridus and Sinocalycanthus, this shrub features outstanding, magnolia-like, lightly fragranced, maroon flowers that bloom prolifically over a long season. This specimen can grow to be 8' tall and wide, but can be cut back every few years to keep it smaller. Grows best in part shade but is adaptable. Deer resistant.
Photo © Carolyn's Shade Gardens
---
Quick Fire® Panicle Hydrangea
(Hydrangea paniculata QUICK FIRE)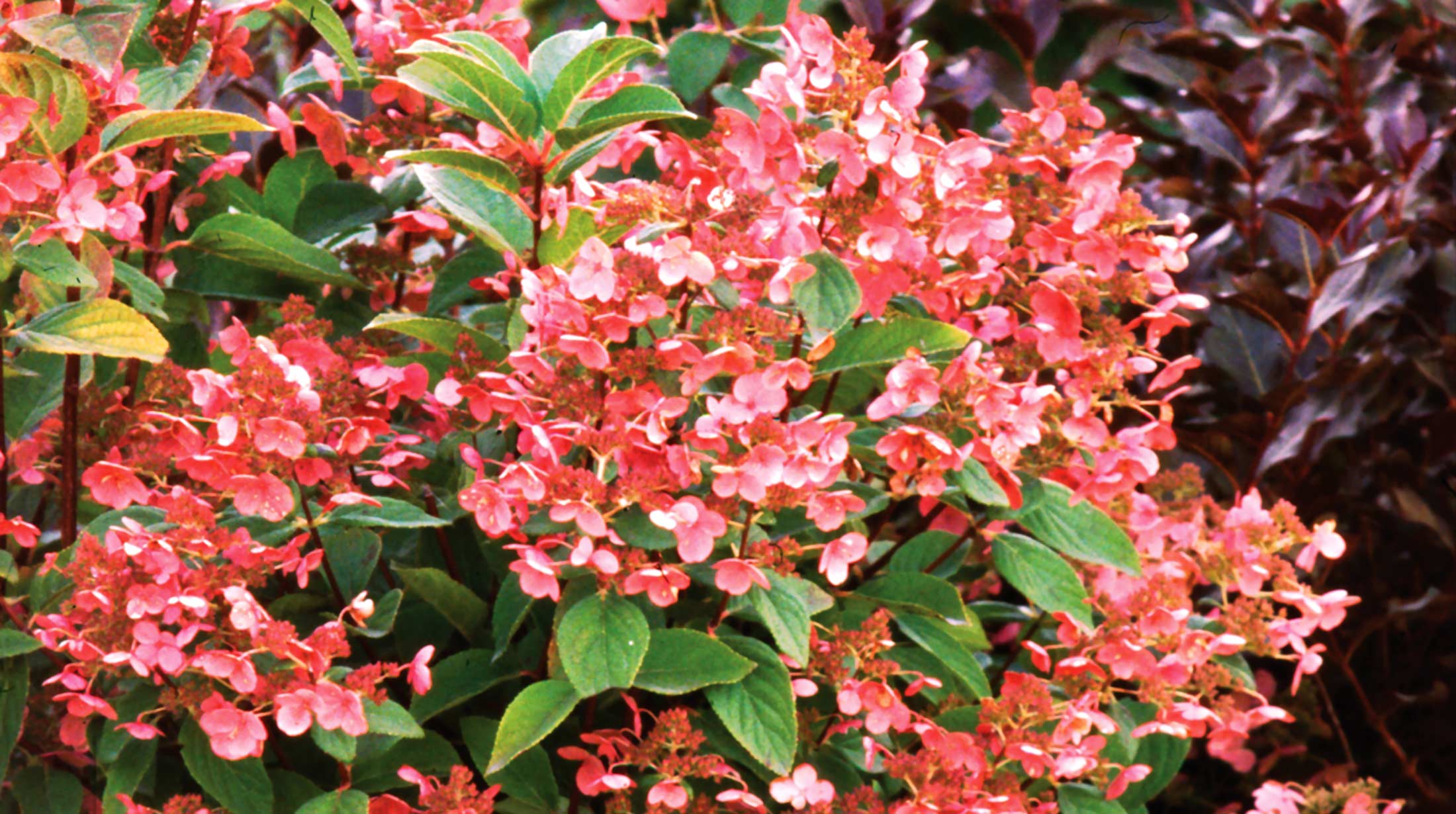 Blooming on new wood, meaning that it is unaffected by harsh winters, this re-bloomer flowers for weeks, opening white then turning pink, and, finally, a dark rosy-pink. Quick Fire hydrangea can grow to be 6 – 8' tall and wide, and can also be grown as a standard for a more formal look. Easy to grow in part sun to sun in moist, well-drained soil.
Photo © Proven Winners
---
Betony
(Stachys officinalis 'Hummelo')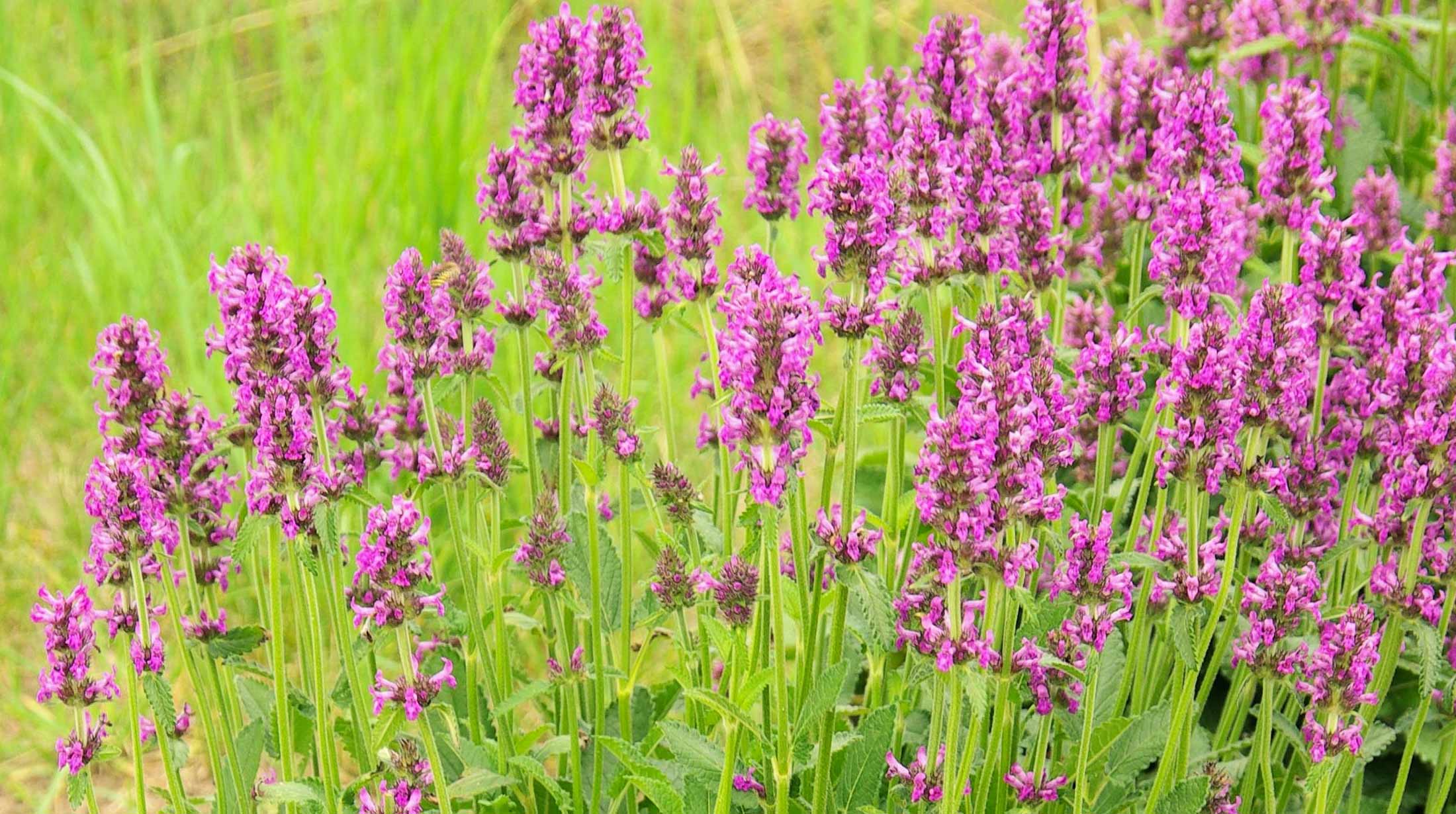 Clumping perennial with a basal rosette of dark green leaves that will spread over time to form a dense groundcover. Beautiful 1 ½ – 2' tall rose-lavender flower spikes appear in summer. Plant in full sun in average, well-drained soil. Tolerant of black walnut and drought tolerant once established. Deer resistant.
---
Katsura Tree
(Cercidiphyllum japonicum)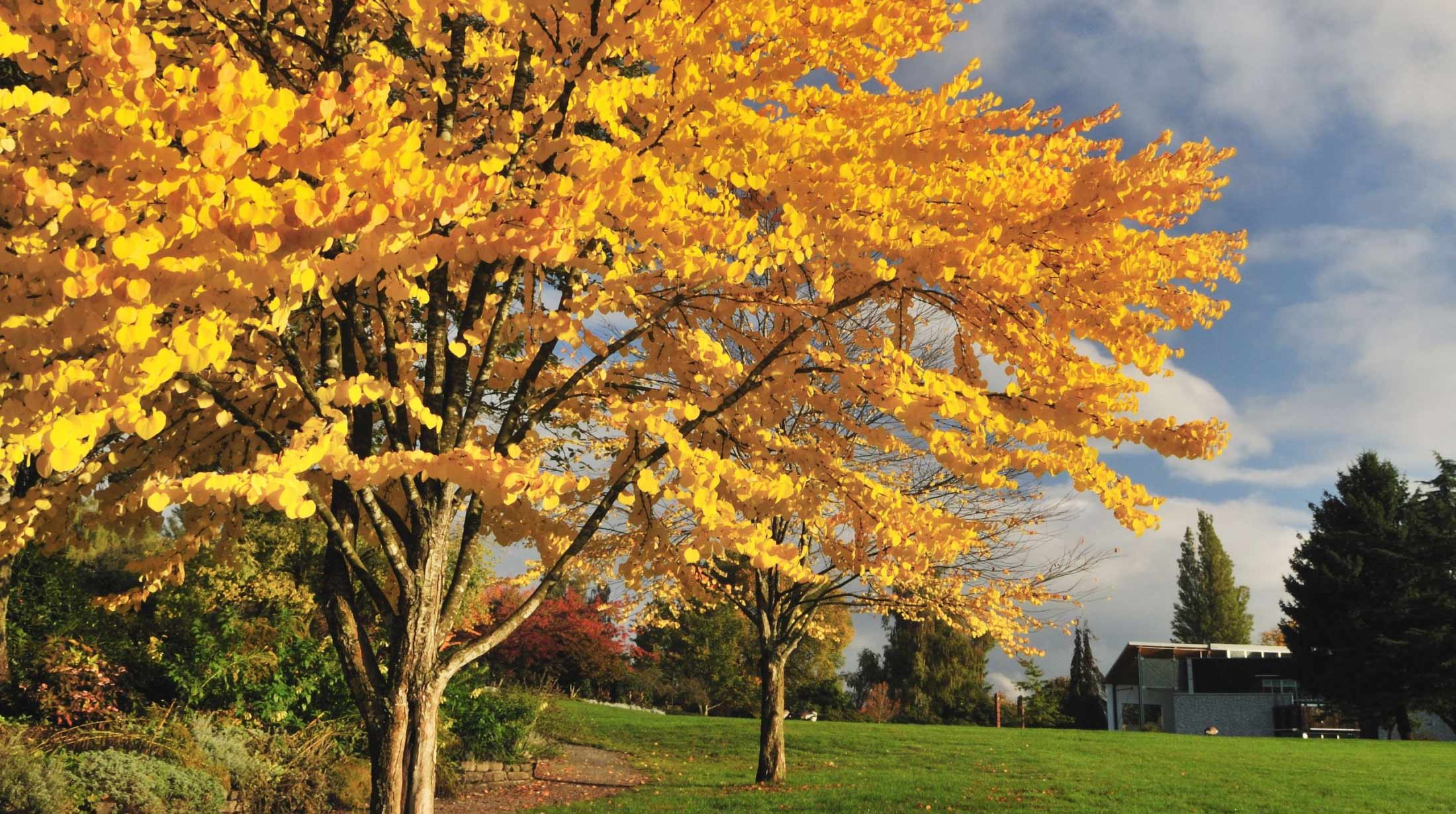 An exceptional tree for the landscape, this specimen can grow to be 40 – 60' tall with variable spread. Heart-shaped leaves emerge a beautiful reddish-purple and change to bluish-green for summer, turning yellow to apricot in fall, when they give off a spicy brown sugar smell. Plant in full sun in rich, moist, well-drained soil.
---
Dense Blazing Star
(Liatris spicata)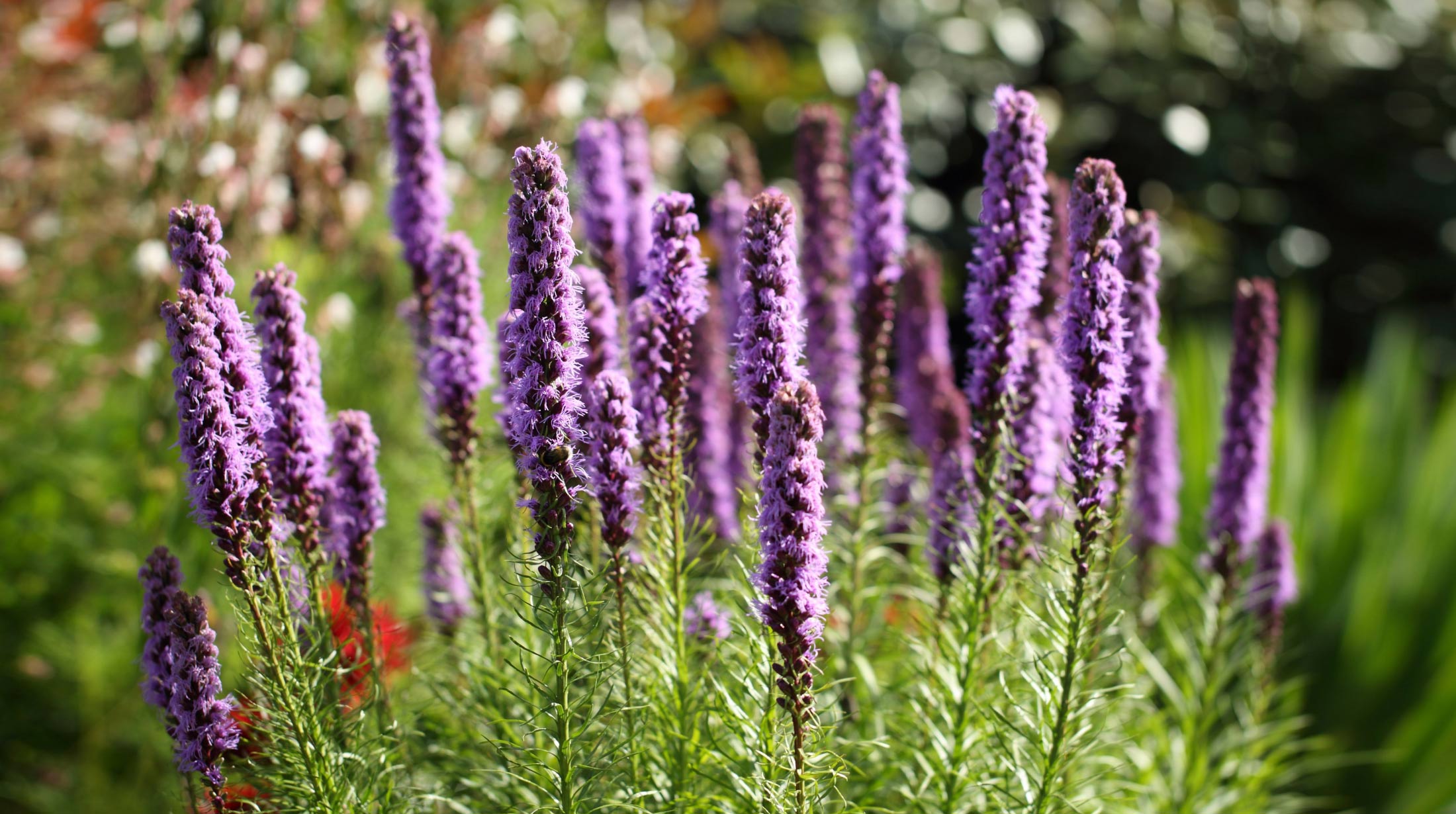 Purple flower spikes, growing 3' tall or higher, adorn this easy-to-grow native perennial in July – August, attracting butterflies and hummingbirds. Seed heads provide winter interest and a food source for birds. Plant in full sun. Tolerant of drought and clay soil. Deer resistant.
---
Common Witch Hazel
(Hamamelis virginiana)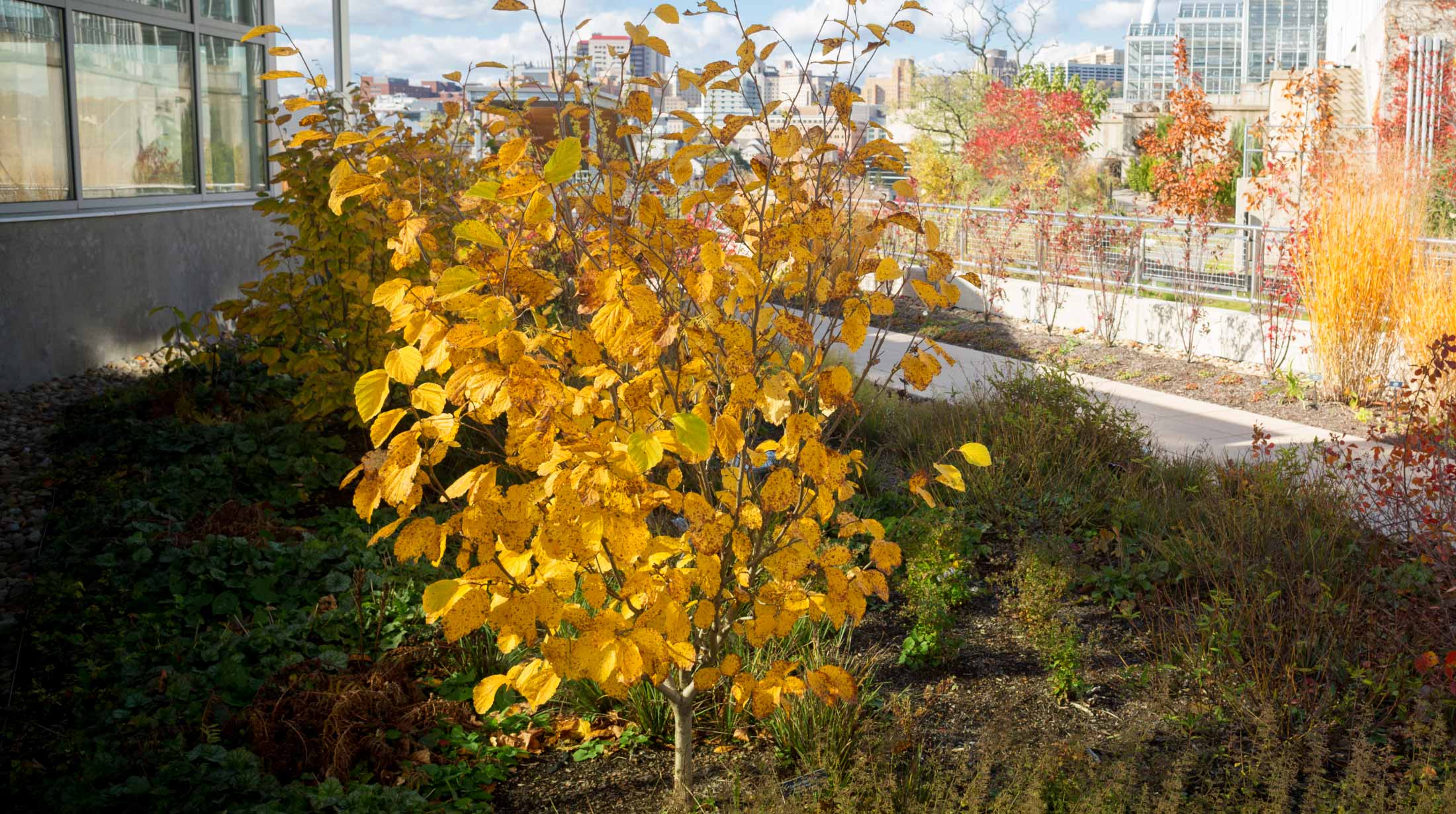 This native fall-blooming understory shrub, which can be found throughout local woodland areas, will reach 15 – 20' or more in height and spread. Flowers are fragrant with yellow, strap-like petals and appear as the foliage turns yellow, or as it drops. It is a great option for a shrub border, providing a subtle beauty. Plant in sun (for best flowering) to shade in moist soil.
Photo © Renee Rosensteel
---
Red Chokeberry
(Aronia arbutifolia 'Brilliantissima')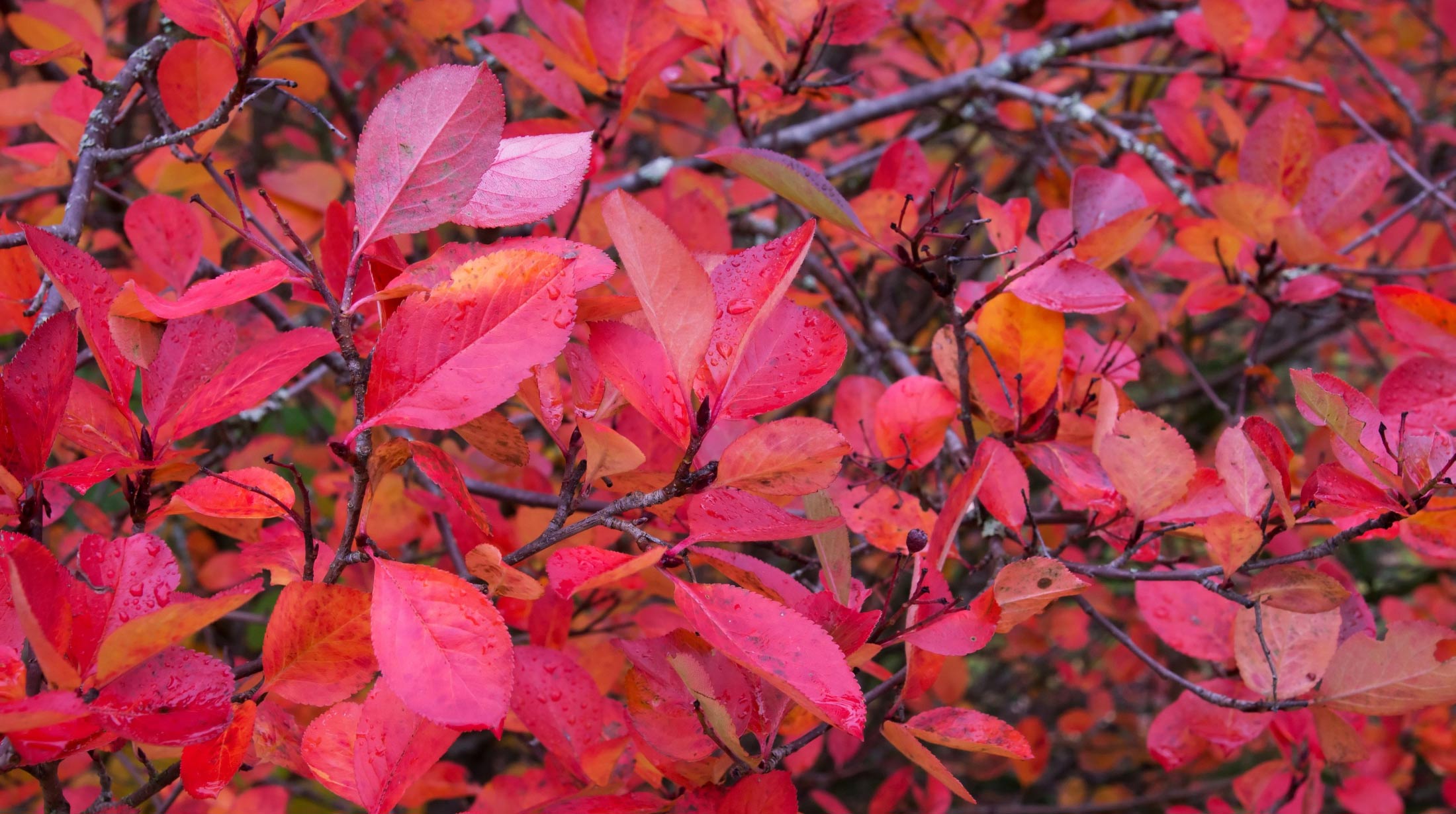 This 6 – 8' tall, upright, multi-stemmed shrub features small, white flowers from late April – early May, which are followed by 1/4" bright-red fruit. Lustrous deep green leaves with silvery undersides change to brilliant scarlet in fall. These shrubs look spectacular when planted in groups or used in a shrub border. Grows best in full sun to half shade in wet or dry soil.
Photos © Paul g. Wiegman except where noted