2015 Top 10 Sustainable Plants
---
Kousa Dogwood
(Cornus kousa)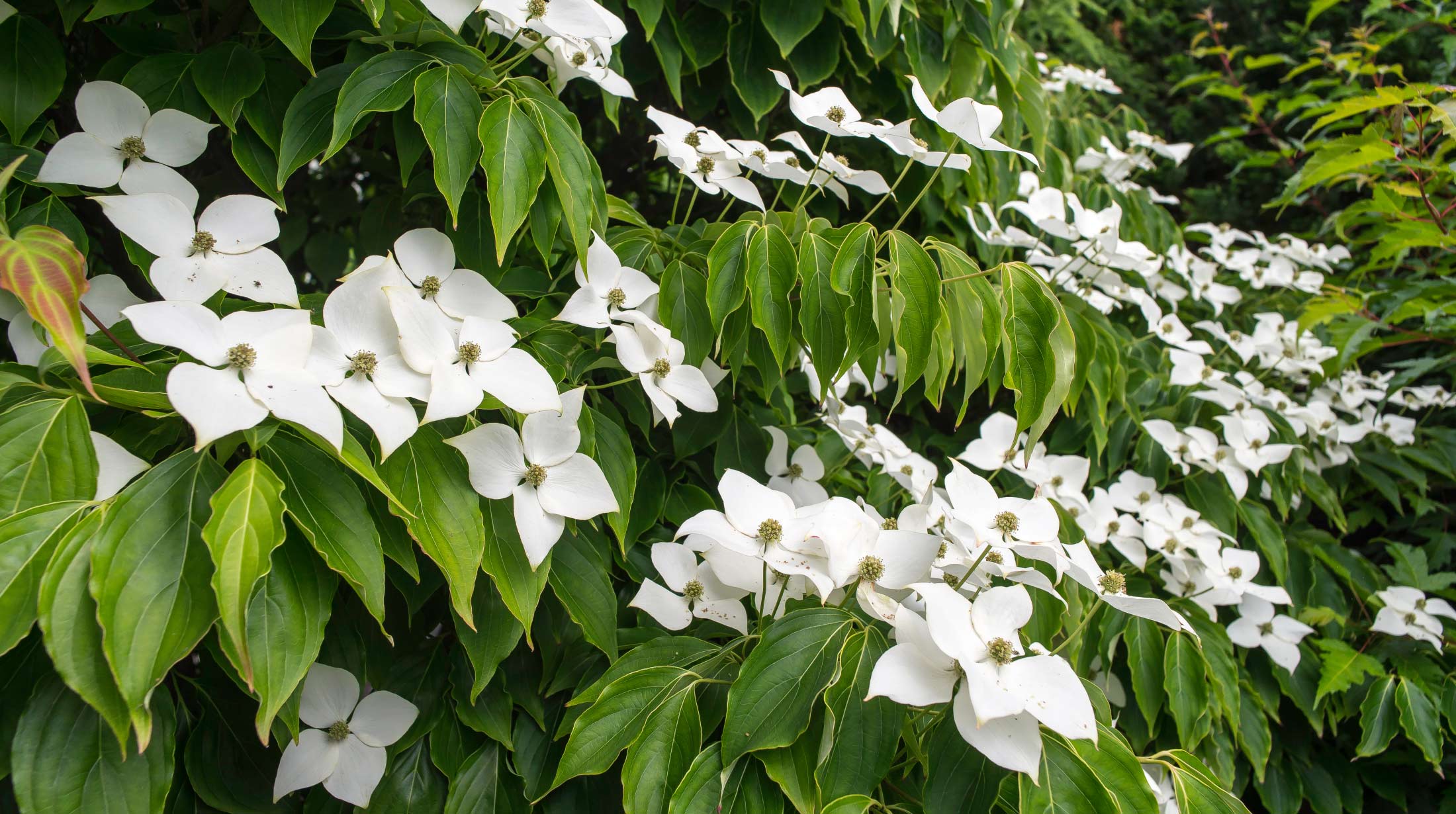 This small tree, capable of growing 20 – 30 feet tall, features showy white bracts that form above the leaves in layers and last for weeks in late spring, after native dogwoods bloom. Bearing reddish, raspberry-like fruit and taking on a beautiful red hue in the fall, the tree also has attractive exfoliating bark that offers interest in all seasons. It prefers moist, well-drained soil, and full sun to part shade.
---
European Beech
(Fagus sylvatica 'Purpurea Tricolor')
This stunning tree has purplish leaves, edged and striped with rose and pinkish white, that change with the seasons; in the spring, foliage looks rose colored from a distance. This smaller version of European beech grows slowly to a height of 20 – 30 feet and a width of 10 – 20' feet. It performs best in deep, rich, moist and well-drained soil, and part shade.
Photo © Jean-Pol Grandmont
---
Persian Ironwood
(Parrotia persica)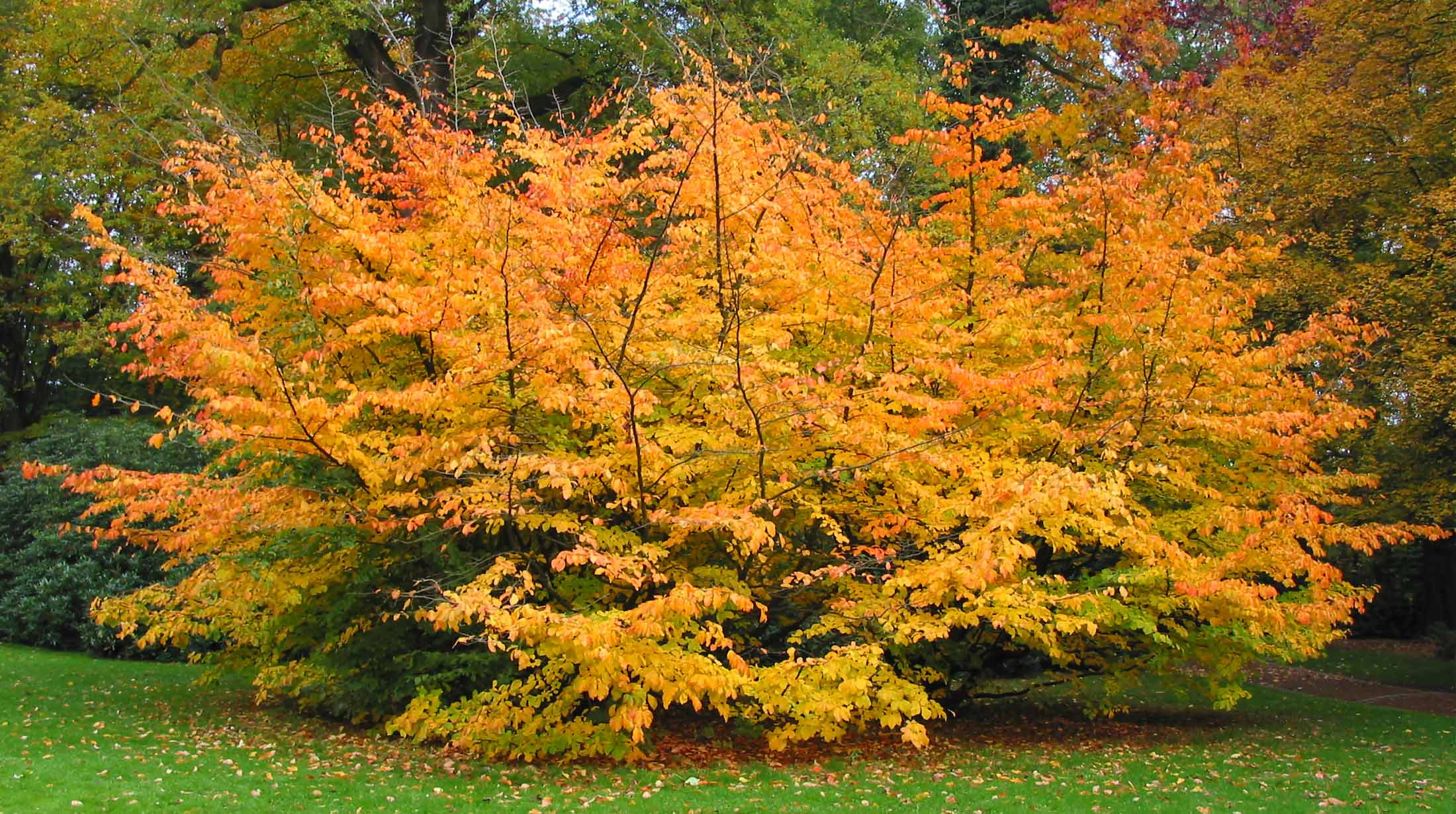 The strongest feature of Persian ironwood is its exfoliating bark, which peels away to reveal a mosaic of gray, green, white and brown, and fall foliage. Reddish-purple spring leaves turn dark green over the summer and then brilliant yellow to orange to scarlet in the fall. An outstanding small-specimen tree, Persian ironwood can grow to be 20 – 40 feet tall and 15 – 30 feet wide. It thrives in well-drained, loamy soil and full sun to light shade.
Photo © Jean-Pol Grandmont
---
Beautyberry
(Callicarpa dichotoma)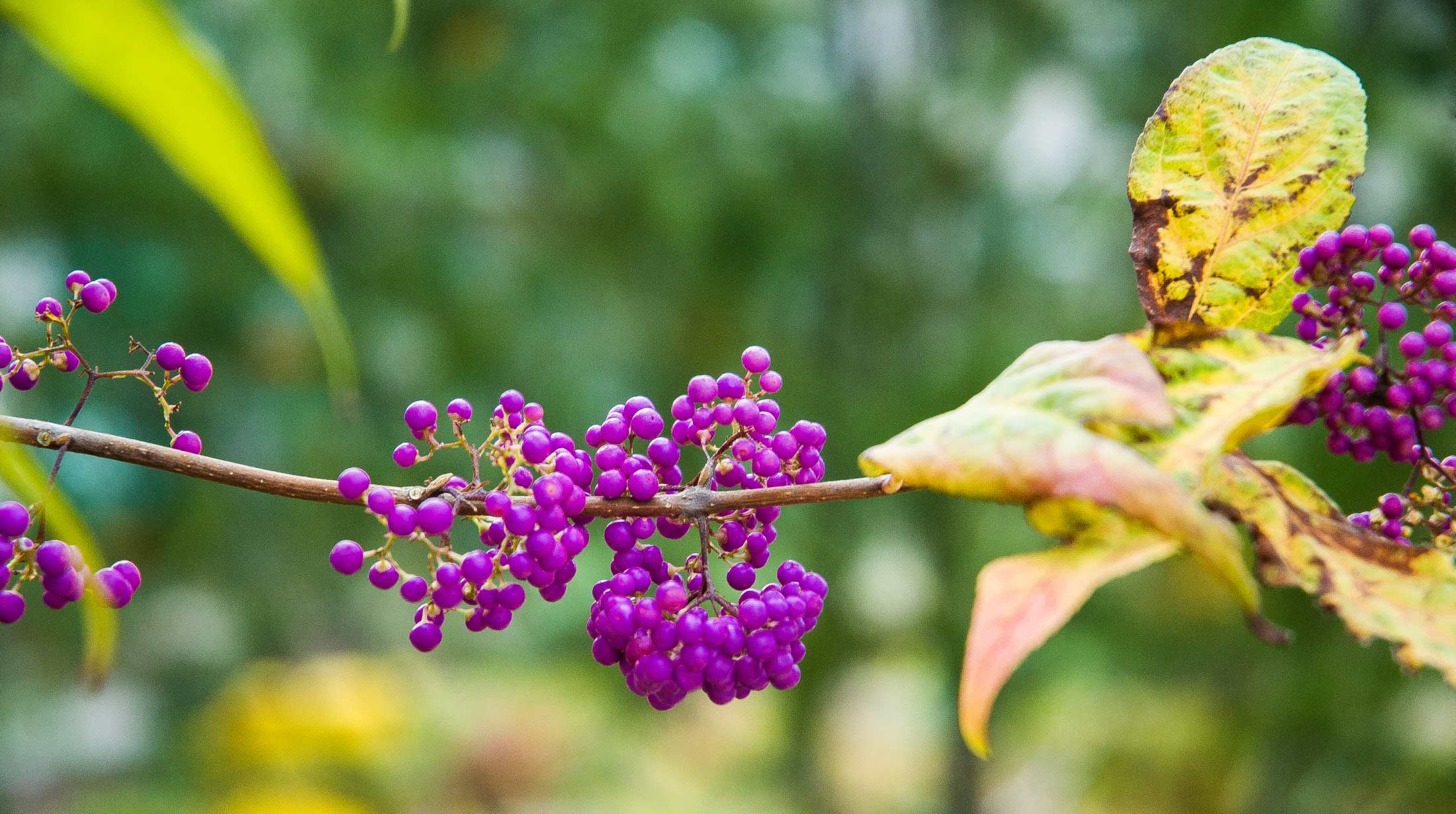 This fast-growing 3 – 4-foot-tall bushy, rounded shrub has arching branches that reach the ground and is often grown for its amazing lilac-violet fruit that appears in the fall, followed by small, pinkish-lavender late summer-flowers. Beautyberry should be planted in well-drained soil, and full sun to light shade. It should also be cut back 4 – 6 inches in the early spring.
---
Bayberry
(Myrica pensylvanica)
This semi-evergreen shrub, which grows to reach 5 – 12 feet in height and spread, features aromatic, leathery leaves; pollinated female plants bear abundant, waxy-gray fruits. Bayberry has no serious insect or disease problems, is very adaptable and can withstand salt sprays, making it a great easy-care landscape addition. It performs best in full sun to part shade.
---
Judd Viburnum
(Viburnum × juddii)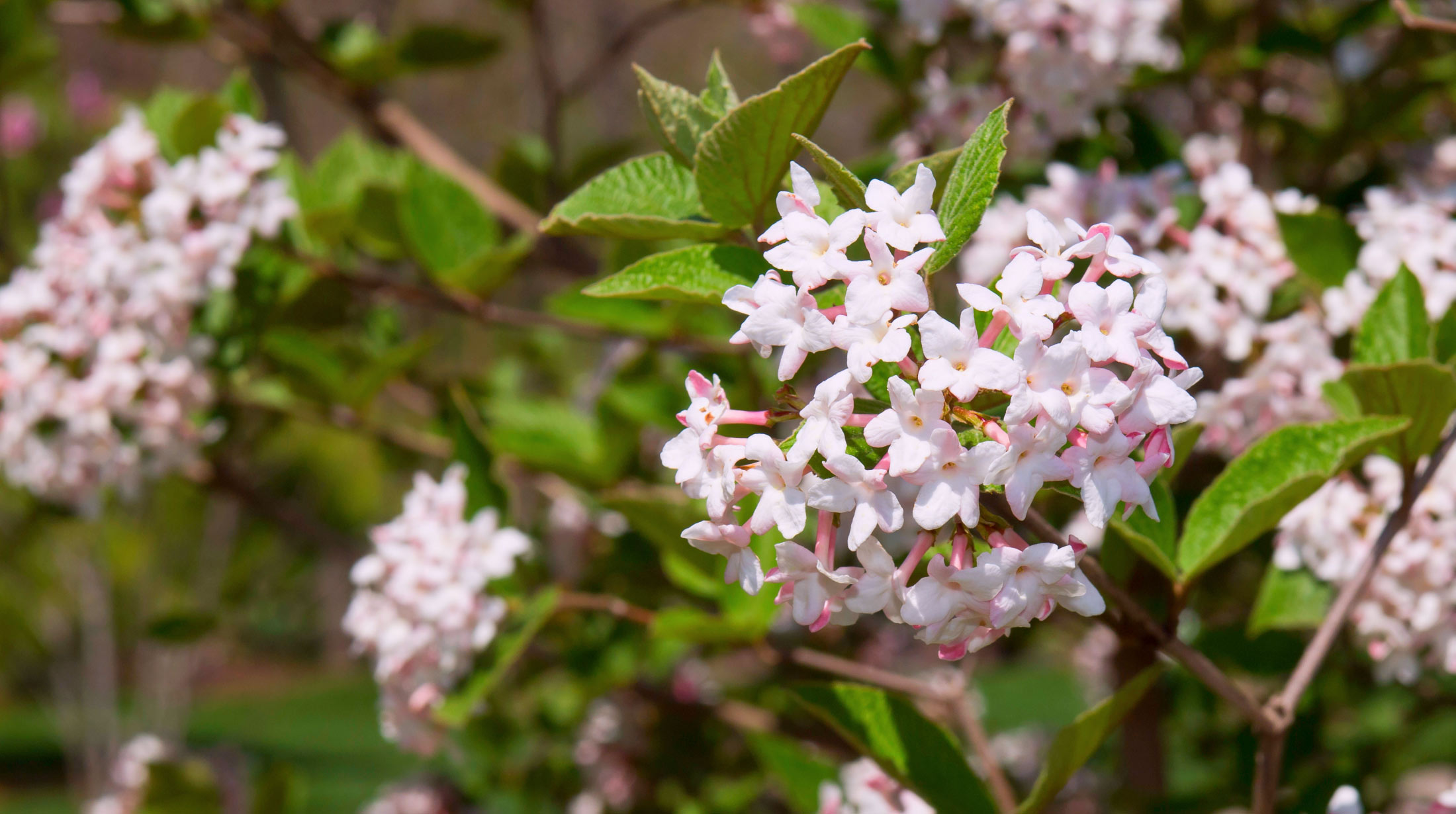 This deciduous shrub can grow to be 6 – 8 feet tall and 6 – 10 feet wide. Pink buds appearing in April open to reveal white, sweetly fragrant, semi-snowball flowers, followed by fruit that ripens from red to black in late summer to early fall. Judd viburnum prefers average, well-drained soil, and full sun to part shade.
Photo © Nano Maus
---
Montbretia
(Crocosmia 'Lucifer')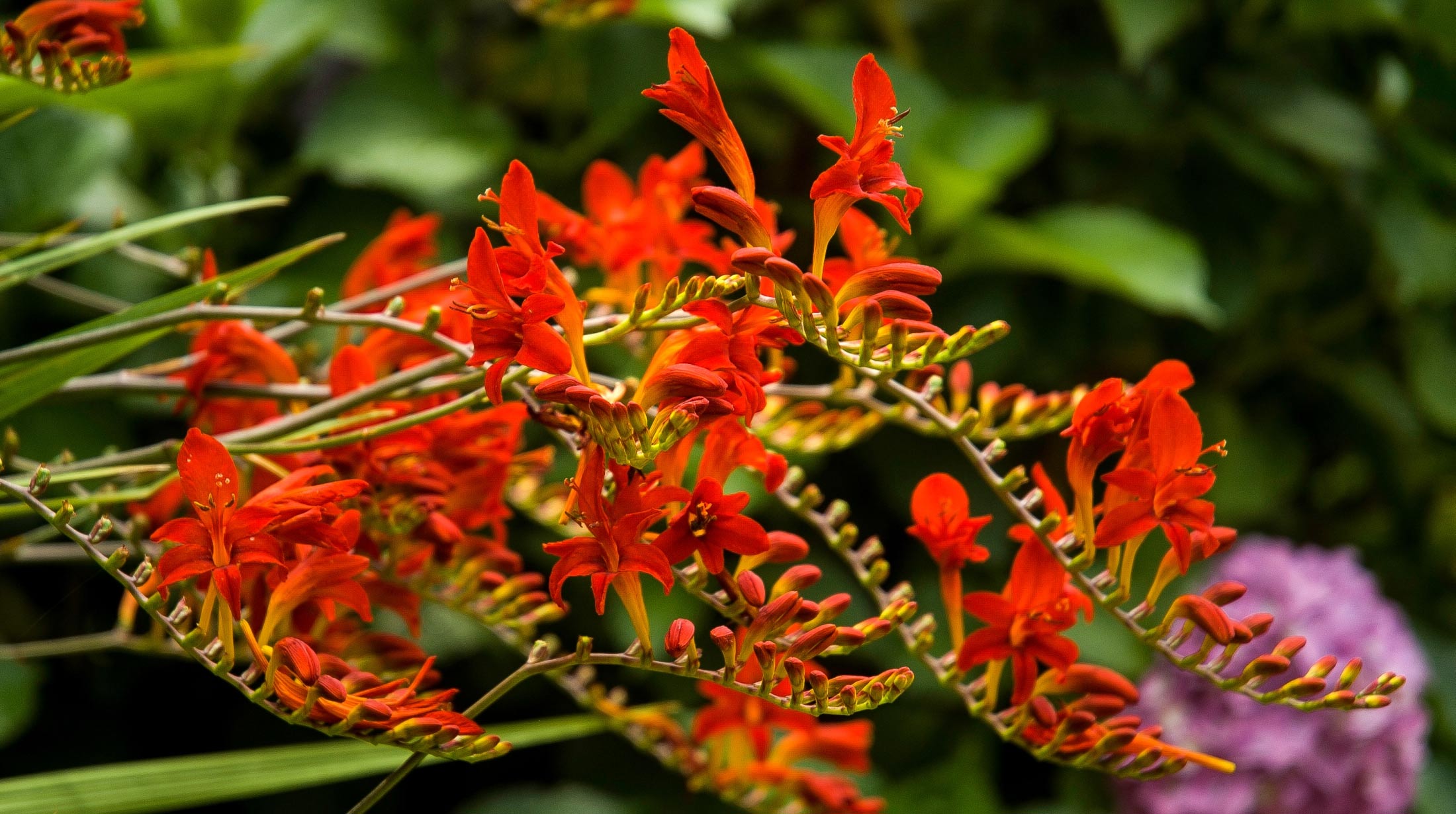 This plant features scarlet flowers on 3 – 4-inch-tall stems in mid-summer, as well as sword-like, pleated, mid-green leaves that arise from a robust corm. It should be planted in moist, rich and well-drained soil, and in full sun to part shade.
---
Japanese Shield Fern
(Dryopteris erythrosora)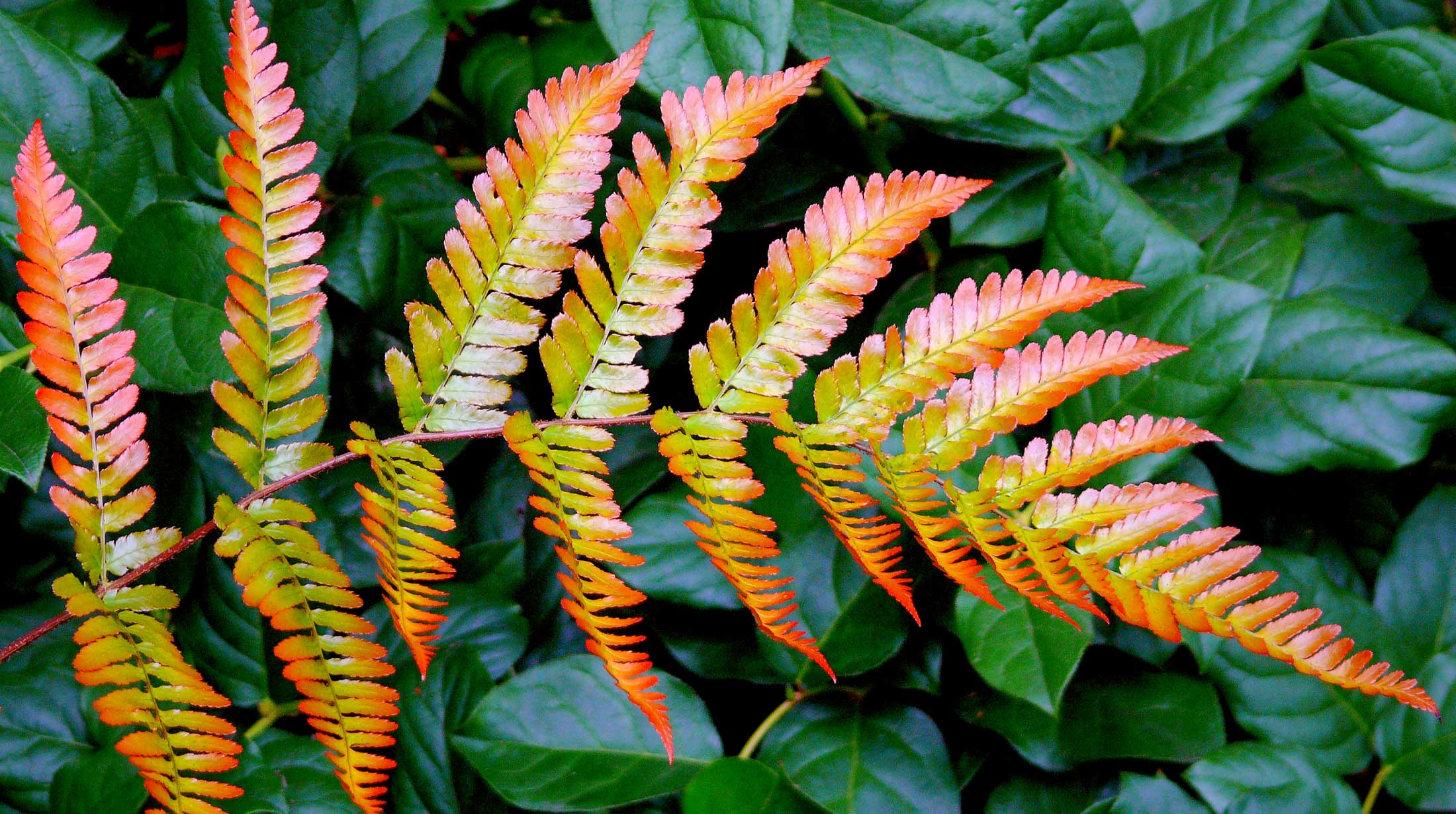 Spectacular to behold with its coppery-colored new growth and a lovely display of orange-red fall color, this beautiful semi-evergreen fern forms an 18 – 24-inch-tall mound as it grows. It prefers moist, well-drained soil, and part to full shade.
Photo © James Galther
---
Siberian Iris
(Iris 'Caesar's Brother')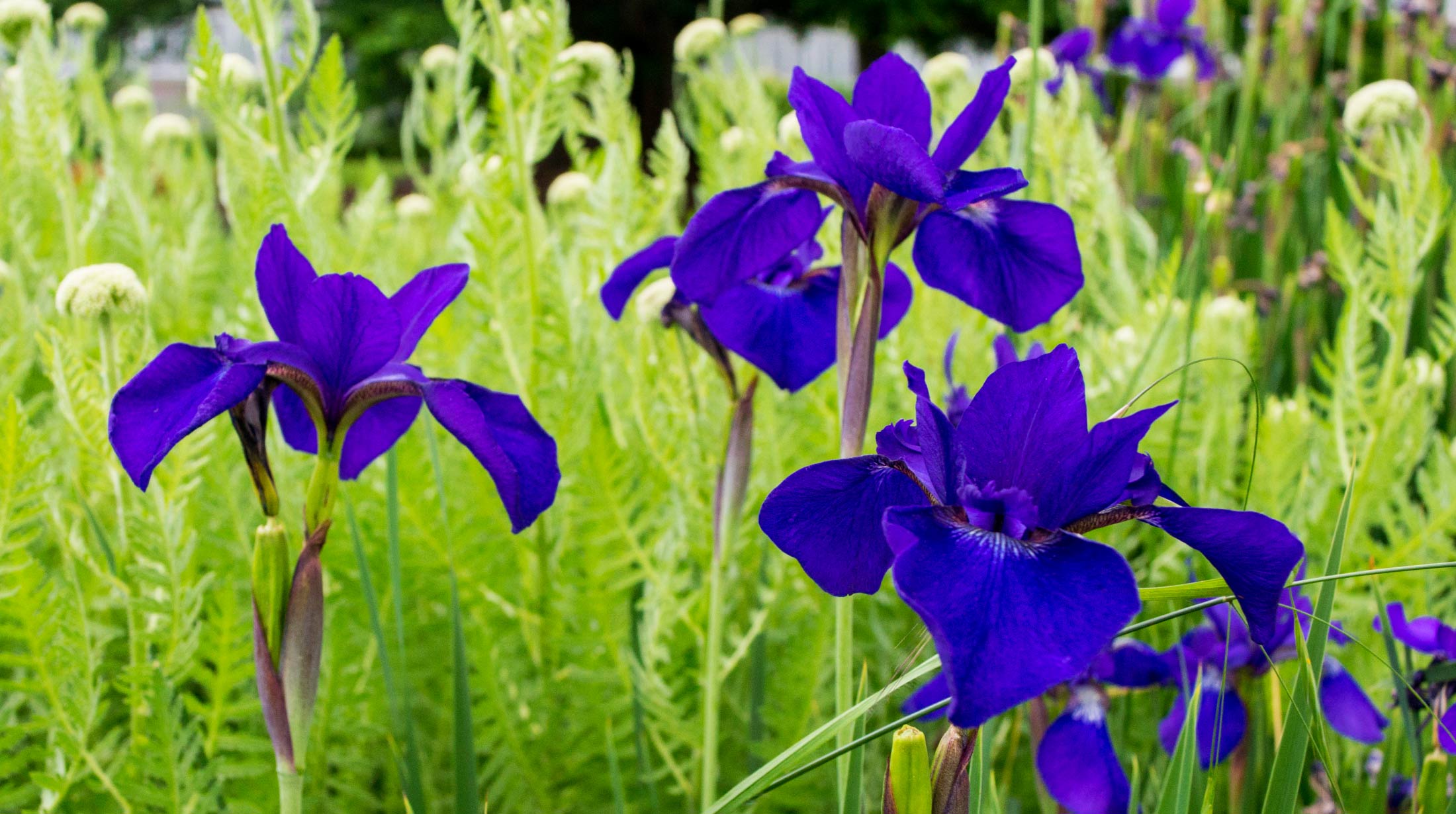 The 3 – 4-inch tall stems of this plant feature beautiful, deep-purple flowers above arching, grass-like foliage in May, forming a 2 ½ – 3-foot-tall clump. A good choice for placement in rain gardens or near ponds, Siberian irises attract butterflies, while being tolerant of deer and rabbits. These plants perform best in medium to wet soil, and full sun to part shade.
---
Yellow Wax Bells
(Kirengeshoma palmata)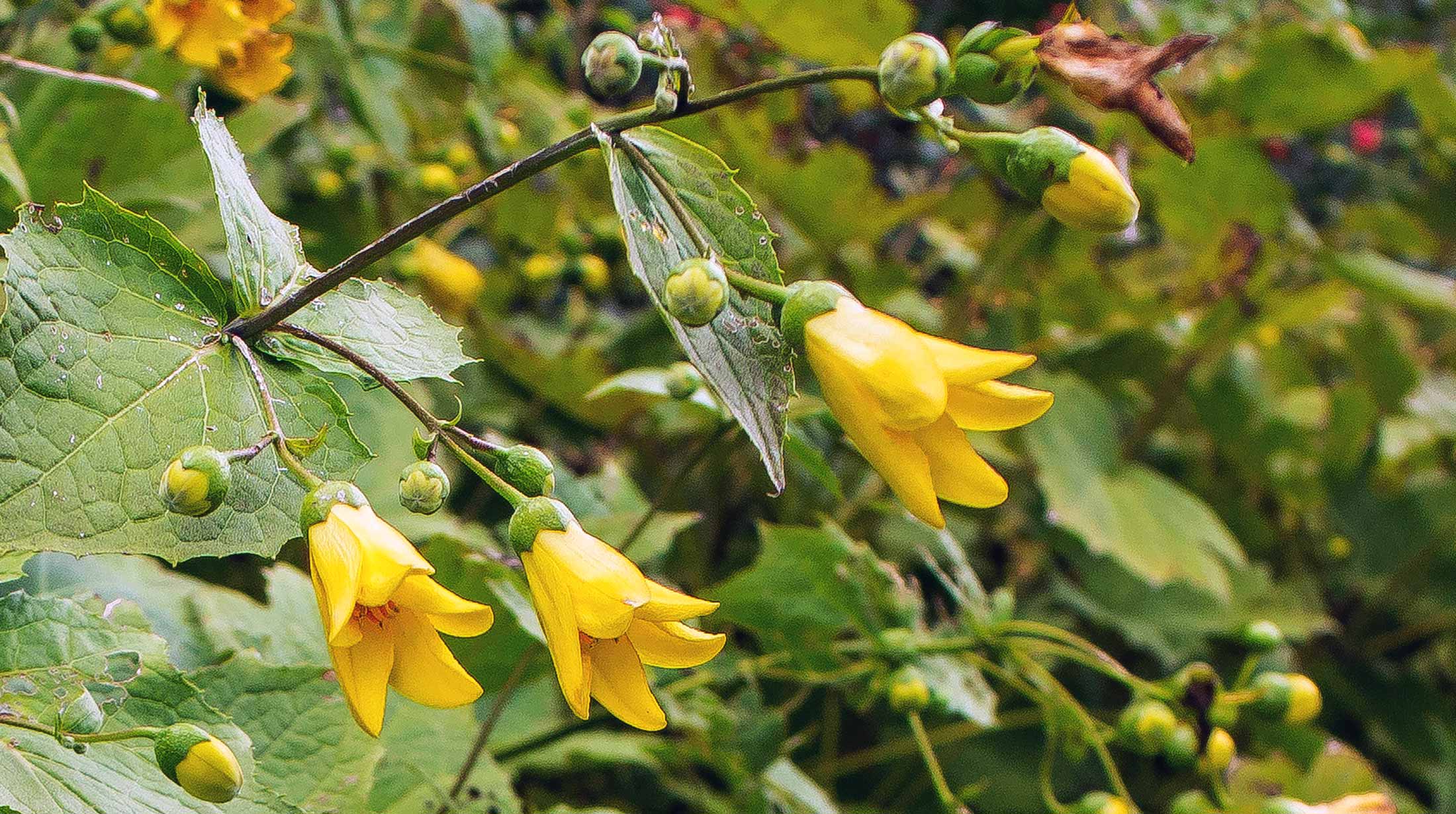 In late summer, showy, nodding, pale-yellow flowers rise above the large palmate light-green leaves of this herbaceous perennial. Growing to be 3 – 4 feet tall and 2 ½ inches wide, this plant is more uncommon but it is very beautiful when it flowers. It thrives in moist, acidic soil and partial shade.
Photos © Paul g. Wiegman except where noted