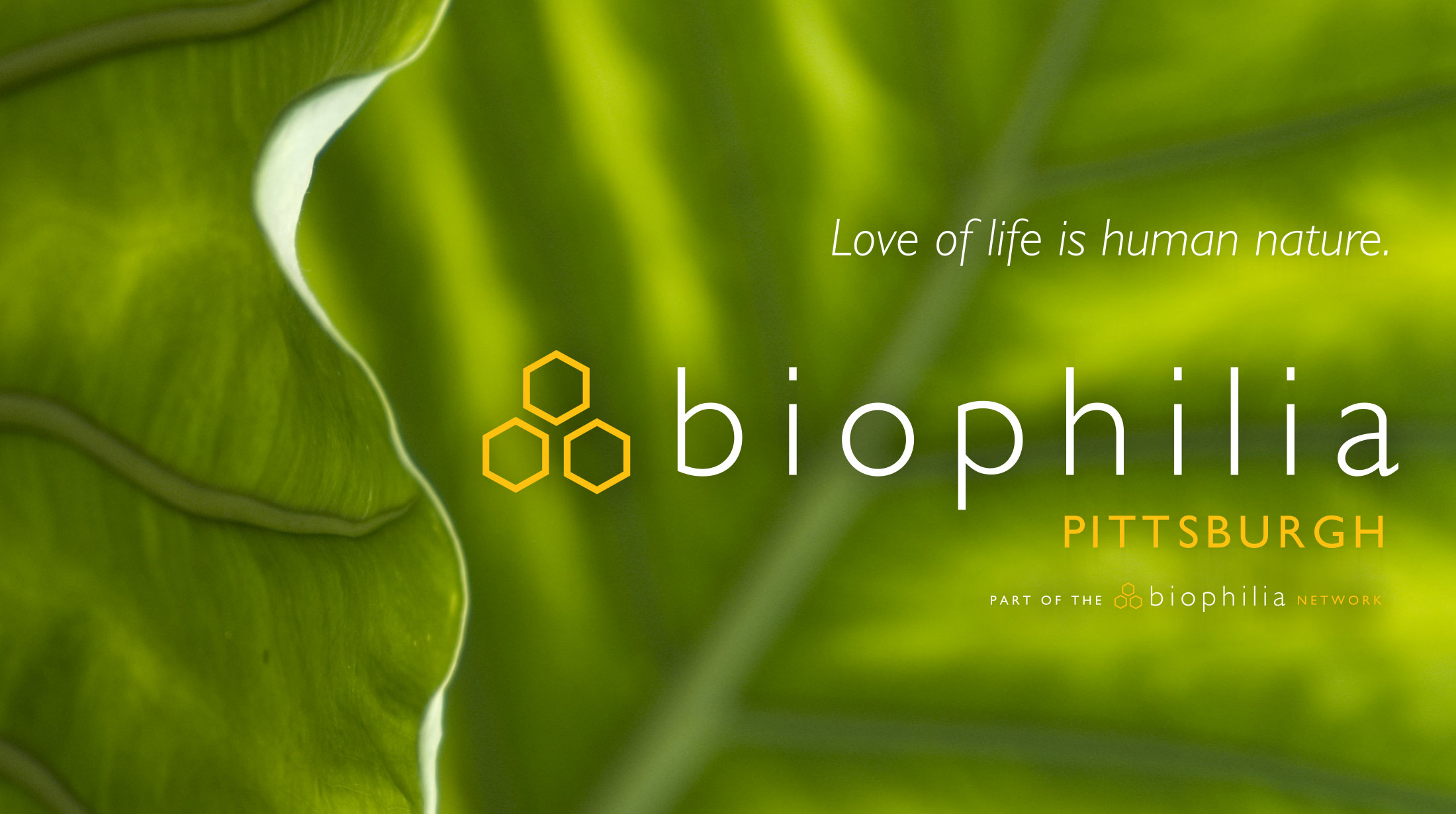 Join Pittsburgh's new network of creative minds working together to strengthen the bond between people and the natural world.
Biophilia: Pittsburgh is the pilot chapter for a global Biophilia Network. Read on to learn about our next event!
Virtual Biophilia: Pittsburgh November Meeting – Biophilic Design: Harnessing the Power of Nature to Thrive!
Join us virtually Thurs., Nov. 5 for a conversation with Sonja Bochart, IIDA, LEED AP BD&C, WELL AP, Senior Designer and Biophilia Consultant at Sonja Bochart Wellbeing and Design. Is one of our greatest sources for well-being right outside our door? Harness the power of nature to thrive! What indigenous people and our ancestors knew for centuries; we are finally reconnecting to. The term for this biological connection and affinity for the natural world is termed "Biophilia – or Love of Life". The intrinsic connection we have for the natural world is well proven in science, demonstrating profound physical and physiological health benefits – including reduced stress and tension, and higher levels of creativity, learning, productivity, healing, and happiness. Biophilic design is a practice to bring elements and patterns of nature into design to foster human and ecological well-being. In this engaging and informative session, led by Sonja Bochart, a nationally recognized expert in Biophilia, and Biophilic Design – learn the history of the topic, the science behind the practice, ways to meaningfully and beneficially reconnect to nature in your everyday life, including simple ideas to bring biophilic design to the places you live. Register in advance for the meeting here.
How to Attend
Register in advance for the meeting here. The Zoom meeting will begin promptly at 6 p.m. After registering, you will receive a confirmation email containing information about joining the meeting.
Meet the Speaker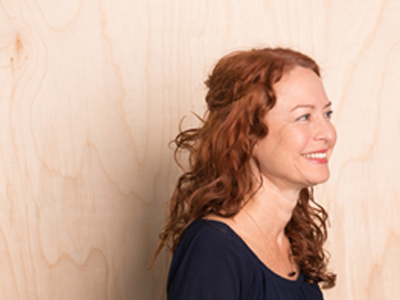 Sonja Bochart, a design leader in health and wellness for over twenty years, has an extensive background in creating spaces to support human and ecological well-being. She works nationally as a designer, biophilia, and sustainability consultant. Her portfolio includes leading the design for projects in all building sector project typologies: workplace, healthcare, educational, community, mental health, residential, and cultural centers. In addition to consulting, Sonja teaches at Arizona State University's Herberger School of Design and has contributed to such groups as Interior Design's Healthcare and Wellness Council and the advisory council for the International Living Future Institutes Biophilic Design Initiative, and serves as a board member for Green Plants for Green Buildings. As an advocate for foster connections between people and natural systems, Sonja is one of the foremost facilitators for project and team biophilic design workshops, including consulting for LEED, Living Building Challenge, and WELL Building design charrettes, including recent projects for the University of Washington's Population Health Building, Mayo Clinic, The Port of Seattle, and Phipps Conservatory and Botanical Gardens.
Meetings are free to attend; however, advance registration is required. To R.S.V.P., please use this link.
Discover Our Additional Resources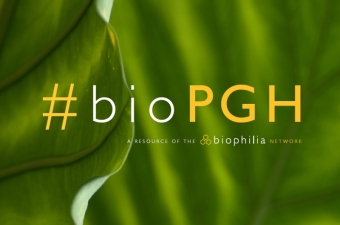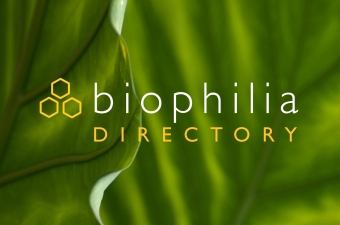 Inspired by the Biophilic Cities initiative, the Biophilia: Pittsburgh Directory seeks to present an overview of the biophilic organizations, events, activities and projects in Pittsburgh, to aid the public in enhancing their connections to nature and discovering collaborative opportunities. 
Biophilia: Pittsburgh meets monthly at Phipps Conservatory and Botanical Gardens where, over delicious small-plates and light refreshments, a discipline or behavior is identified — often by an expert guest speaker — and discussed among the participants in the interest of sharing ideas and identifying opportunities.

Our Goals
• To welcome and inspire others with the concept and principles of biophilia
• To foster collaboration and learning between professionals from a wide variety of disciplines
• To communicate biophilic principles in action-oriented ways to a wider audience for exponential and regional impact

What Is Biophilia?
The term "biophilia," which literally means "love of life," was coined by social psychologist Erich Fromm and popularized by biologist E.O. Wilson, who defined it as "the innately emotional affiliation of human beings to other living organisms."
The implications of biophilia extend across a vast array of disciplines including design and engineering, nutrition, psychology, public health, education, biology and the humanities. Biophilia is expressed all over the world every day, through complex collaborations such as the design and construction of buildings and landscapes; and intimate, personal encounters including nature hikes and home gardening.
Photo © Paul g. Wiegman, Phipps staff