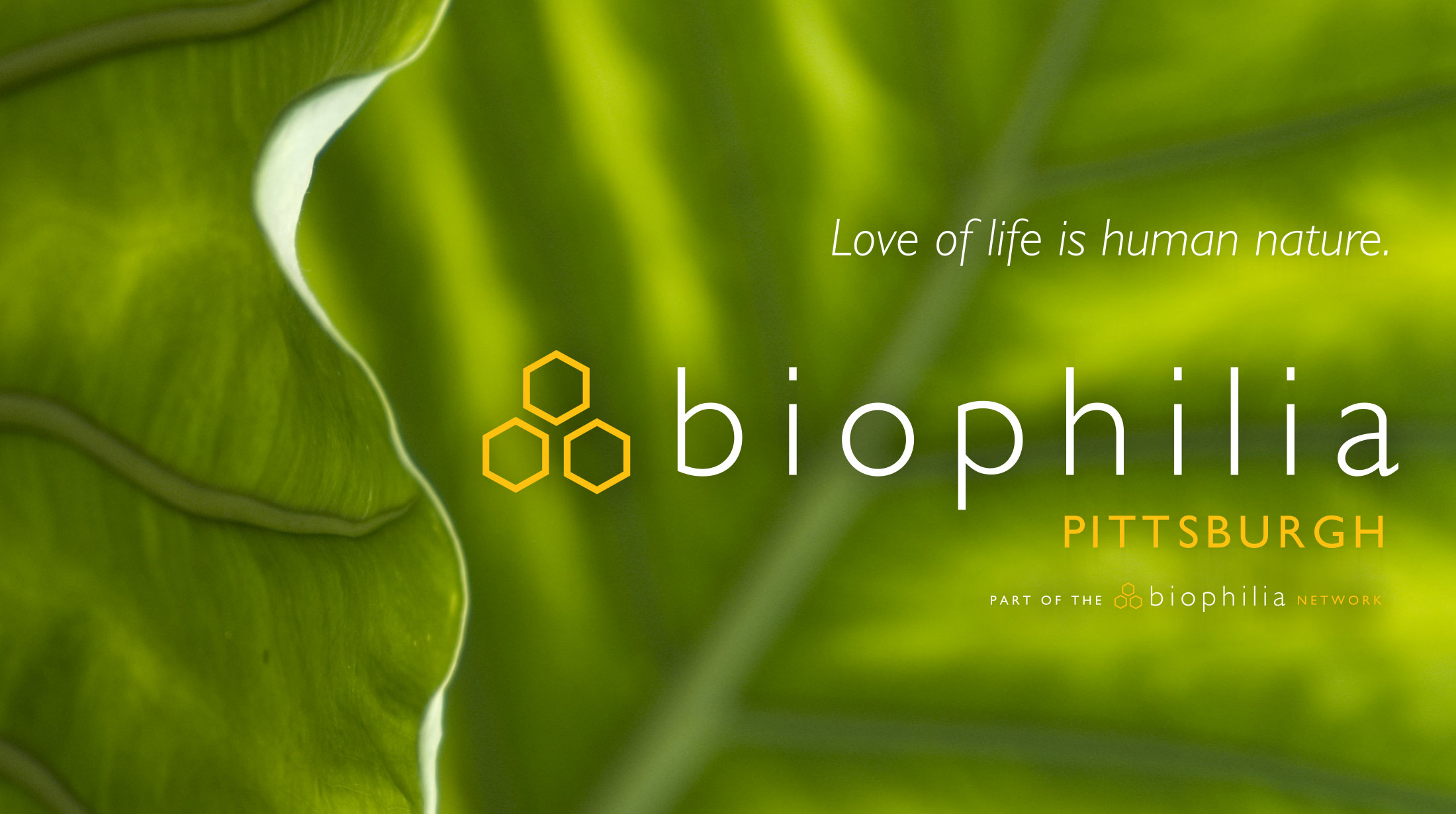 Join Pittsburgh's new network of creative minds working together to strengthen the bond between people and the natural world.
Biophilia: Pittsburgh is the pilot chapter for a global Biophilia Network. Read on to learn about our next event!
Virtual Biophilia: Oasis Farm & Fishery
Join us on Thurs., April 6 to learn about Oasis Farm & Fishery. Oasis Farm & Fishery is a black-owned and led, one-of-a-kind, urban Bio-Market Garden located in Pittsburgh's Homewood neighborhood. The farm grows quality, hyper-local produce and provides urban farming education for people of all ages. Homewood is classified as a food desert, a problematic term because Desert implies that it's natural, but food deserts are created through deliberate policy decisions. And the complexity of systems change requires a more holistic and coordinated approach. Many challenges are complex problems with contested solutions that transcend disciplinary, divisional and institutional boundaries. In increasingly globalized systems, these challenges result from interactions across different scales and levels. They require integrated actions taken by all stakeholders at local, national, regional and global levels, by both public and private actors, and across multiple fronts - not only in agriculture but also in trade, policy, health, environment, gender norms, education, transportation and infrastructure, and so on. It requires a synergetic merging rather than a violent clashing of the ideas emerging from these various angles. In response to this challenge, the Oasis Farm & Fishery as an educational program was created by The Oasis Project, the community outreach and economic development arm of Bible Center Church.
Register in advance for the meeting here. The Zoom meeting will begin promptly at 6 p.m. (EST), 3 p.m. (PST). After registering, you will receive a confirmation email containing information about joining the meeting.

Meet the Speaker(s):
Tacumba Turner is the Director of Oasis Farm & Fishery in Pittsburgh, which offers hands-on educational programming for Homewood residents and others about urban farming, the role of nutrients, and beneficial bacteria in the soil. In addition, Oasis works with the University of Pittsburgh using a greenhouse that utilizes reclaimed rainwater and has both aquaponic and hydroponic food production systems. So, besides growing vegetables, he sells at Farmer's Markets and through a CSA as part of his day job. He is also a member of the local food policy council, a member of the Homewood Food Access working group, a board member of the local Sankofa Village Community Gardening Project, and an advisor to the Pennsylvania urban agriculture council. Growing up between the neighborhoods of Greenway and the hill district in Pittsburgh, PA, he became interested in agriculture as a teenager. His educational path convinced him that he wanted to work in my community around sustainability by addressing food and food access. He thinks it's important because we are so alienated from our food, and we have an impaired relationship with food that manifests itself in many health outcomes. He believes in being able to reconnect with the land and where your food comes from and learning about our heritage as it pertains to both things. Like many urban farmers, the need to access or own land is part of their very being. He hopes someday to own his land, farm for his community, and continue to educate others about food sovereignty and his understanding of the agrarian legacy of people being able to feed themselves and their community.

Meetings are free to attend; however, advance registration is required. To R.S.V.P., please use this link.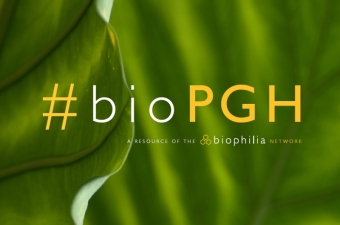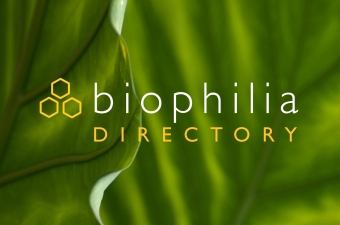 Inspired by the Biophilic Cities initiative, the Biophilia: Pittsburgh Directory seeks to present an overview of the biophilic organizations, events, activities and projects in Pittsburgh, to aid the public in enhancing their connections to nature and discovering collaborative opportunities. 
Biophilia: Pittsburgh meets monthly at Phipps Conservatory and Botanical Gardens where, over delicious small-plates and light refreshments, an expert guest speaker discusses ways of connecting people to nature and showing how these connections can improve our lives in the interest of sharing ideas and identifying opportunities.

Our Goals
• To welcome and inspire others with the concept and principles of biophilia
• To foster collaboration and learning between professionals from a wide variety of disciplines
• To communicate biophilic principles in action-oriented ways to a wider audience for exponential and regional impact

What Is Biophilia?
The term "biophilia," which literally means "love of life," was coined by social psychologist Erich Fromm and popularized by biologist E.O. Wilson, who defined it as "the innately emotional affiliation of human beings to other living organisms."
The implications of biophilia extend across a vast array of disciplines including design and engineering, nutrition, psychology, public health, education, biology and the humanities. Biophilia is expressed all over the world every day, through complex collaborations such as the design and construction of buildings and landscapes; and intimate, personal encounters including nature hikes and home gardening.
Photo © Paul g. Wiegman, Phipps staff