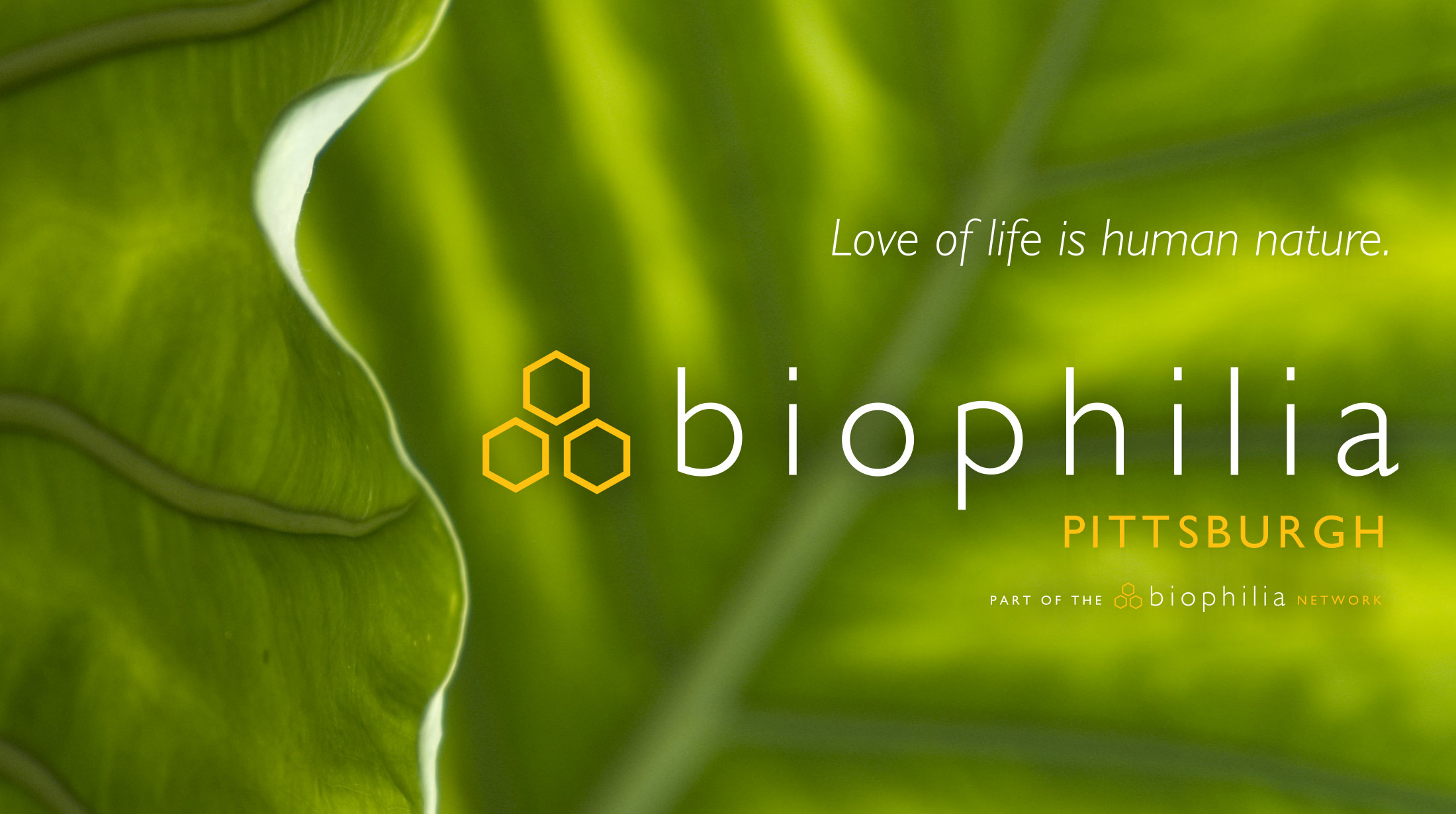 Join Pittsburgh's new network of creative minds working together to strengthen the bond between people and the natural world.
Biophilia: Pittsburgh is the pilot chapter for a global Biophilia Network. Read on to learn about our next event!
Virtual Biophilia: Pittsburgh October Meeting – The Science and Strategy Behind Fostering Empathy for Nature
Join us virtually Thurs., Oct. 7 for an evening of conversation with Dr. Jim Wharton, director of conservation engagement and learning at the Seattle Aquarium. What does it mean to have empathy for wildlife and what role does empathy play in conservation? Empathy is a surprisingly complex concept and fostering empathy for animals is not as easy as you might suspect…especially when you're talking about some of the ocean's less "charismatic" creatures. Can you have empathy for a barnacle? (Spoiler: you can!) The Aquarium and its partners have been leading the conversation around developing empathy for conservation outcomes. To date, the Aquarium has offered more than two dozen workshops for over 60 institutions with a combined annual attendance of over 75 million. These institutions are learning to think and talk about animals differently. Dr. Wharton will be discussing what it means to have empathy for animals, why we empathize with some animals more easily than others, how institutions like the Seattle Aquarium are using empathy to save species, and how fostering empathy for animals can teach us to be more empathetic with each other.
Register in advance for the meeting here. The Zoom meeting will begin promptly at 6 p.m. (EST), 3 p.m. (PST). After registering, you will receive a confirmation email containing information about joining the meeting.
Meet the Speaker
Jim Wharton, Ph.D., is the director of conservation engagement and learning at the Seattle Aquarium where he works with a dynamic team committed to catalyzing an emerging ocean ethic in our communities. Jim joined the Aquarium in 2012 from Mote Marine Laboratory where he served as vice president of education. He holds a B.S. from the University of Michigan, an M.S. in marine resource management from Oregon State University and a Ph.D. in educational measurement and evaluation at the University of South Florida. Jim and the team at the Seattle Aquarium have been working with partners to explore how fostering empathy in our audiences can contribute to conservation outcomes. To date, the Aquarium has hosted workshops for more than 70 Association of Zoos and Aquariums (AZA) institutions with a combined annual attendance of over 75 million. Jim is an advocate for diversifying the way we talk about and portray sharks, shark scientists and shark conservation in popular media. He serves on the steering committee for the AZA shark and ray conservation action plan leading the public engagement and awareness elements of the work. Jim is also an advisor for AZA's PACT initiative (People Advancing Conservation Together), advocating for stronger social science and stakeholder voices in AZA SAFE conservation plans.
Meetings are free to attend; however, advance registration is required. To R.S.V.P., please use this link.
Discover Our Additional Resources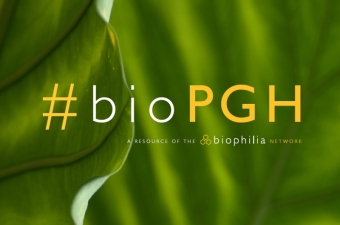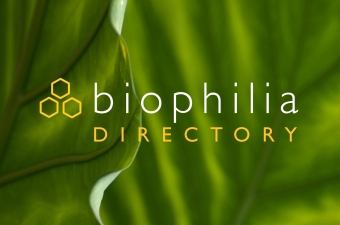 Inspired by the Biophilic Cities initiative, the Biophilia: Pittsburgh Directory seeks to present an overview of the biophilic organizations, events, activities and projects in Pittsburgh, to aid the public in enhancing their connections to nature and discovering collaborative opportunities. 
Biophilia: Pittsburgh meets monthly at Phipps Conservatory and Botanical Gardens where, over delicious small-plates and light refreshments, a discipline or behavior is identified — often by an expert guest speaker — and discussed among the participants in the interest of sharing ideas and identifying opportunities.

Our Goals
• To welcome and inspire others with the concept and principles of biophilia
• To foster collaboration and learning between professionals from a wide variety of disciplines
• To communicate biophilic principles in action-oriented ways to a wider audience for exponential and regional impact

What Is Biophilia?
The term "biophilia," which literally means "love of life," was coined by social psychologist Erich Fromm and popularized by biologist E.O. Wilson, who defined it as "the innately emotional affiliation of human beings to other living organisms."
The implications of biophilia extend across a vast array of disciplines including design and engineering, nutrition, psychology, public health, education, biology and the humanities. Biophilia is expressed all over the world every day, through complex collaborations such as the design and construction of buildings and landscapes; and intimate, personal encounters including nature hikes and home gardening.
Photo © Paul g. Wiegman, Phipps staff