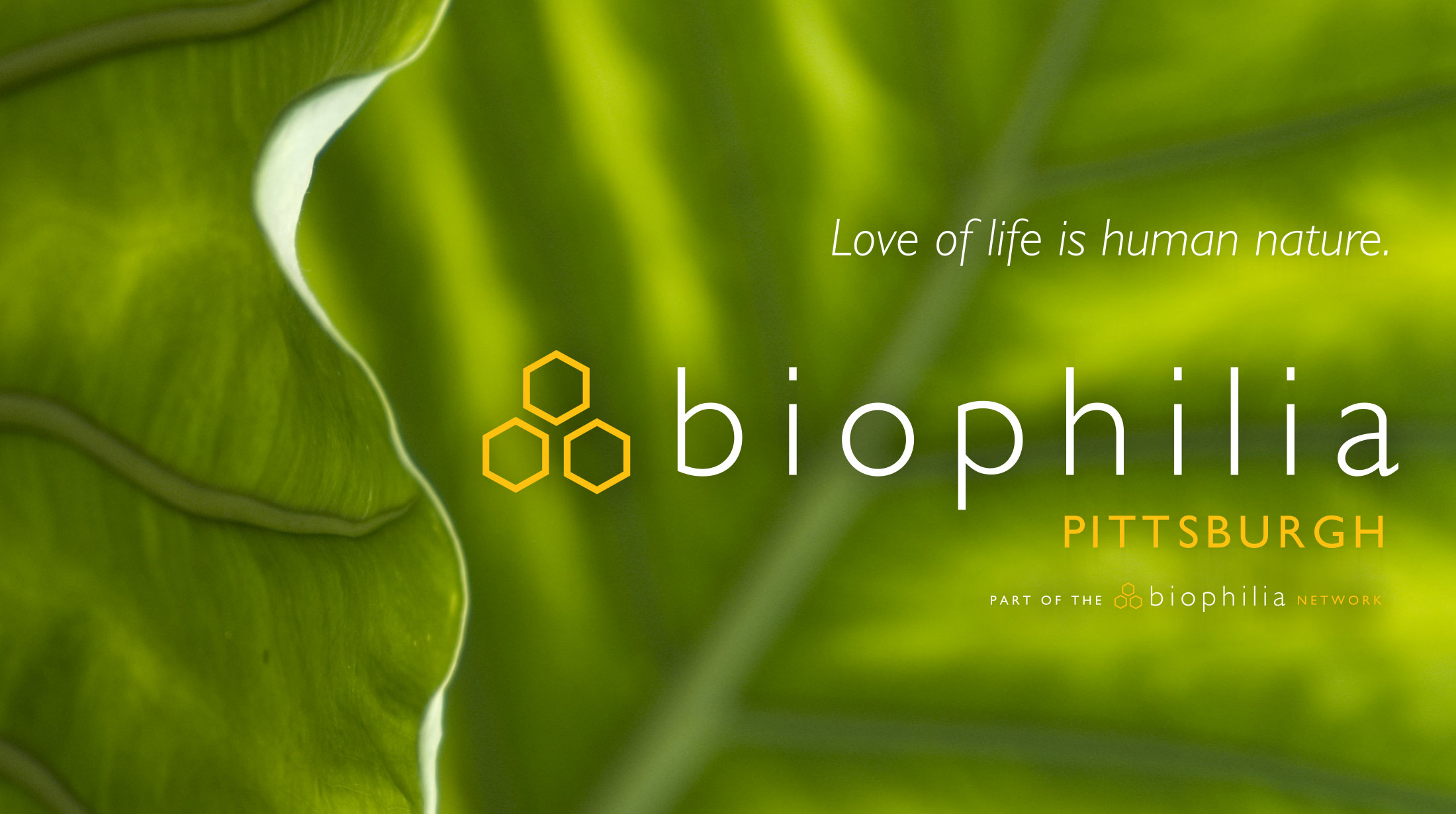 Join Pittsburgh's new network of creative minds working together to strengthen the bond between people and the natural world.
Biophilia: Pittsburgh is the pilot chapter for a global Biophilia Network. Read on to learn about our next event!
Virtual Biophilia: Community Conservation Connections: Pollinators, Plants, and Positive Change
Join us on Thurs., Feb. 2 with The Living Desert Zoo and Gardens of Palm Desert, California, to learn more about what their Conservation and Education Departments are doing to promote conservation behavior change. By connecting with local communities to learn about their concerns and aspirations, The Living Desert is able to ensure their programmatic offerings are relevant and achievable. You'll learn about the Torres Martinez Youth Environmental Ambassadors program and how The Living Desert is merging Western Science with Traditional Ecological Knowledge to engage tribal youth in efforts of conservation in the Coachella Valley. The Living Desert staff will discuss multiple ongoing pollinator projects that engage schools, communities, organizations, and zoo guests in planting native pollinator gardens. The Living Desert will also share our focus of program outcomes on empowering participants to be Agents of Conservation and using asset-based messaging to encourage positive change and increase inclusiveness and accessibility into conservation and STEM fields.
Register in advance for the meeting here. The Zoom meeting will begin promptly at 6 p.m. (EST), 3 p.m. (PST). After registering, you will receive a confirmation email containing information about joining the meeting.

Meet the Speaker(s):
Sienna Thomas is from the Piipaash and Tsitsitas nations. She is an enrolled member of the Salt River Pima-Maricopa Indian Community of Scottsdale, Arizona who has resided on the Torres Martinez Desert Cahuilla Reservation located in the Coachella Valley for the past 30 years. Sienna is a Culture Keeper and holds over 20 years of preserving cultural resources, protecting natural resources, and is skilled in Traditional Ecological Knowledge (TEK), which includes ethnobotany and experimental archaeology. She is concurrently employed with The Living Desert as an Assistant Conservation Social Scientist, Outward Bound Adventures as a Tribal Liaison, and a Naturalist for The Wildlands Conservancy. Sienna also volunteers her time in working with Coachella Valley environmental groups and currently sits as a council member for the Riverside County Green Party, Board of Directors for The Malki Museum, and Board of Directors for Friends of the Desert Mountains where she serves on its Social Justice Committee. She is also member of Leave No Trace JEDI Advisory group and contributing external review team for the Leave No Trace curriculum. Sienna's passion and purpose is to reconnect people to the land so they can begin to cultivate love, respect and protection for the Earth.
Dr. Anna Young is the Director of Education Engagement at The Living Desert Zoo and Gardens. She started her zoo path as a teen volunteer and then as an educator at Reid Park Zoo, and she went on to become a keeper at the Phoenix Zoo. As an undergraduate researcher at the University of Arizona, she worked with Alex the African grey parrot in Dr. Irene Pepperberg's lab. Dr. Young received her Ph.D. in Biology, with a focus on Animal Behavior from New Mexico State University. She was a tenured professor at Otterbein University in Ohio, and Director of the Zoo and Conservation Science Program for nearly a decade. She also serves on AZA's Wildlife Conservation Committee. Dr. Young studies the science of teaching and learning in STEM fields and leads a team of zoo educators in making conservation action relevant and achievable for all.

Meetings are free to attend; however, advance registration is required. To R.S.V.P., please use this link.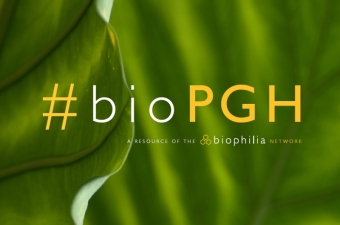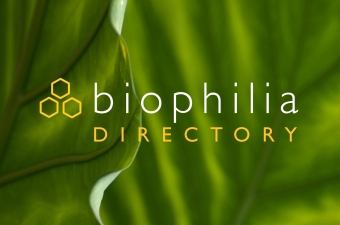 Inspired by the Biophilic Cities initiative, the Biophilia: Pittsburgh Directory seeks to present an overview of the biophilic organizations, events, activities and projects in Pittsburgh, to aid the public in enhancing their connections to nature and discovering collaborative opportunities. 
Biophilia: Pittsburgh meets monthly at Phipps Conservatory and Botanical Gardens where, over delicious small-plates and light refreshments, an expert guest speaker discusses ways of connecting people to nature and showing how these connections can improve our lives in the interest of sharing ideas and identifying opportunities.

Our Goals
• To welcome and inspire others with the concept and principles of biophilia
• To foster collaboration and learning between professionals from a wide variety of disciplines
• To communicate biophilic principles in action-oriented ways to a wider audience for exponential and regional impact

What Is Biophilia?
The term "biophilia," which literally means "love of life," was coined by social psychologist Erich Fromm and popularized by biologist E.O. Wilson, who defined it as "the innately emotional affiliation of human beings to other living organisms."
The implications of biophilia extend across a vast array of disciplines including design and engineering, nutrition, psychology, public health, education, biology and the humanities. Biophilia is expressed all over the world every day, through complex collaborations such as the design and construction of buildings and landscapes; and intimate, personal encounters including nature hikes and home gardening.
Photo © Paul g. Wiegman, Phipps staff