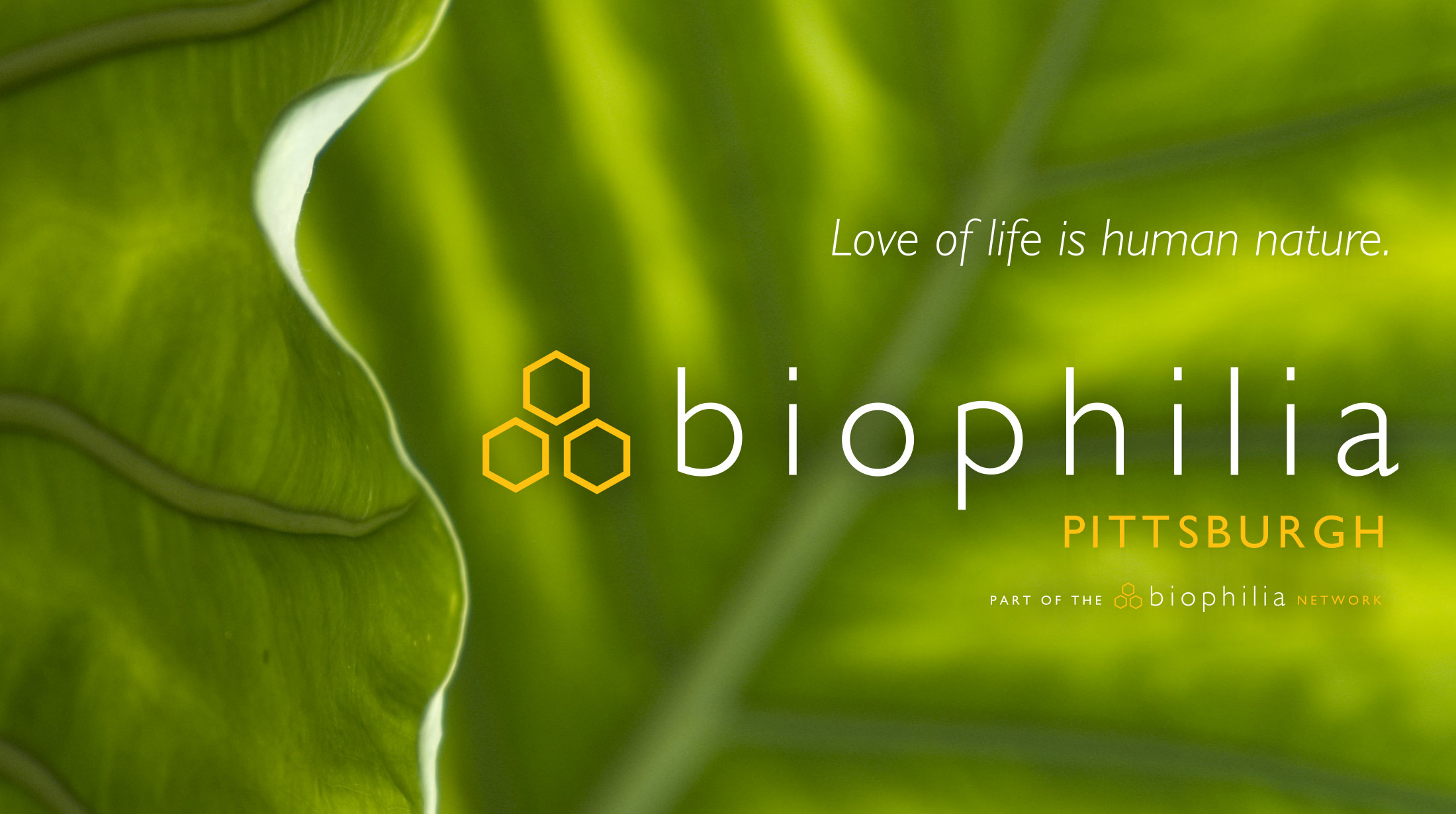 Join Pittsburgh's new network of creative minds working together to strengthen the bond between people and the natural world.
Biophilia: Pittsburgh is the pilot chapter for a global Biophilia Network. Read on to learn about our next event!
Virtual Biophilia: Pittsburgh July Meeting – The Sioux Chef and the (R)evolution of Indigenous Food Systems of North America
Join us virtually Thurs., July 2 from 6 – 7:15 p.m. for a Biophilia: Pittsburgh meeting with Chef Sean Sherman, Founder/CEO of The Sioux Chef and co-founder of North American Traditional Indigenous Food Systems (NāTIFS). Register in advance for the meeting here. Sean Sherman, Oglala Lakota from the Pine Ridge reservation and the founder of the company The Sioux Chef, is committed to revitalizing Native American cuisine. Through his research, he has uncovered and mapped out the foundations of the Indigenous food systems through and Indigenous perspective. Chef Sean has become renowned nationally and internationally in the culinary movement of Indigenous foods and with an ever growing team of Indigenous minded peers, is leading a movement to completely redefine North American cuisine through the understanding and utilization Indigenous food knowledge. This is an evolution of Native American Foods, taking important educations of the past and applying them to the now.
How to Attend
Register in advance for the meeting here. The Zoom meeting will begin promptly at 6 p.m. After registering, you will receive a confirmation email containing information about joining the meeting.
Meet the Speaker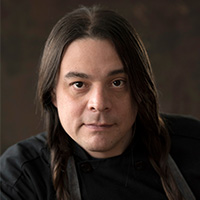 Chef Sean Sherman, Oglala Lakota, born in Pine Ridge, SD, has been cooking across the US and Mexico over the past 30 years, and has become renowned nationally and internationally in the culinary movement of Indigenous foods. His main focus has been on the revitalization and evolution of Indigenous foods systems throughout North America. Chef Sean has studied on his own extensively to determine the foundations of these food systems to gain a full understanding of bringing back a sense of Native American cuisine to today's world. In 2014, he opened the business titled, The Sioux Chef as a caterer and food educator in the Minneapolis/Saint Paul area. He and his business partner Dana Thompson also designed and opened the Tatanka Truck, which featured 100% pre-contact foods of the Dakota and Minnesota territories.
In October 2017, Sean was able to perform the first decolonized dinner at the James Beard House in Manhattan along with his team. His first book, The Sioux Chef's Indigenous Kitchen was awarded the James Beard medal for Best American Cookbook for 2018 and was chosen one of the top ten cookbooks of 2017 by the LA Times, San Francisco Chronicle as well as the Smithsonian Magazine. Also that year, Chef Sean was selected as a Bush Fellow, as well as receiving the 2019 Leadership Award by the James Beard Foundation. The Sioux Chef team continues with their mission to help educate and make Indigenous foods more accessible to as many communities as possible through the recently founded nonprofit North American Traditional Indigenous Food Systems (NāTIFS). Through this entity, Sean sees this vision as even more relevant in the time of COVID. Educating the world on localizing food systems is critical and we believe that we can leverage NāTIFS to expedite this mission.
Learn more at www.natifs.org.
Photo © Heidi Ehalt
Meetings are free to attend; however, advance registration is required. To R.S.V.P., please use this link.
Discover Our Additional Resources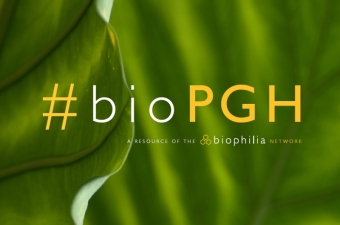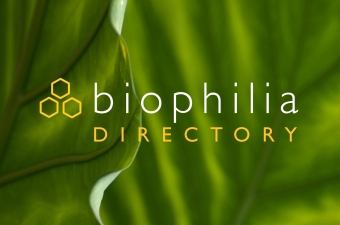 Inspired by the Biophilic Cities initiative, the Biophilia: Pittsburgh Directory seeks to present an overview of the biophilic organizations, events, activities and projects in Pittsburgh, to aid the public in enhancing their connections to nature and discovering collaborative opportunities. 
Biophilia: Pittsburgh meets monthly at Phipps Conservatory and Botanical Gardens where, over delicious small-plates and light refreshments, a discipline or behavior is identified — often by an expert guest speaker — and discussed among the participants in the interest of sharing ideas and identifying opportunities.

Our Goals
• To welcome and inspire others with the concept and principles of biophilia
• To foster collaboration and learning between professionals from a wide variety of disciplines
• To communicate biophilic principles in action-oriented ways to a wider audience for exponential and regional impact

What Is Biophilia?
The term "biophilia," which literally means "love of life," was coined by social psychologist Erich Fromm and popularized by biologist E.O. Wilson, who defined it as "the innately emotional affiliation of human beings to other living organisms."
The implications of biophilia extend across a vast array of disciplines including design and engineering, nutrition, psychology, public health, education, biology and the humanities. Biophilia is expressed all over the world every day, through complex collaborations such as the design and construction of buildings and landscapes; and intimate, personal encounters including nature hikes and home gardening.
Photo © Paul g. Wiegman, Phipps staff