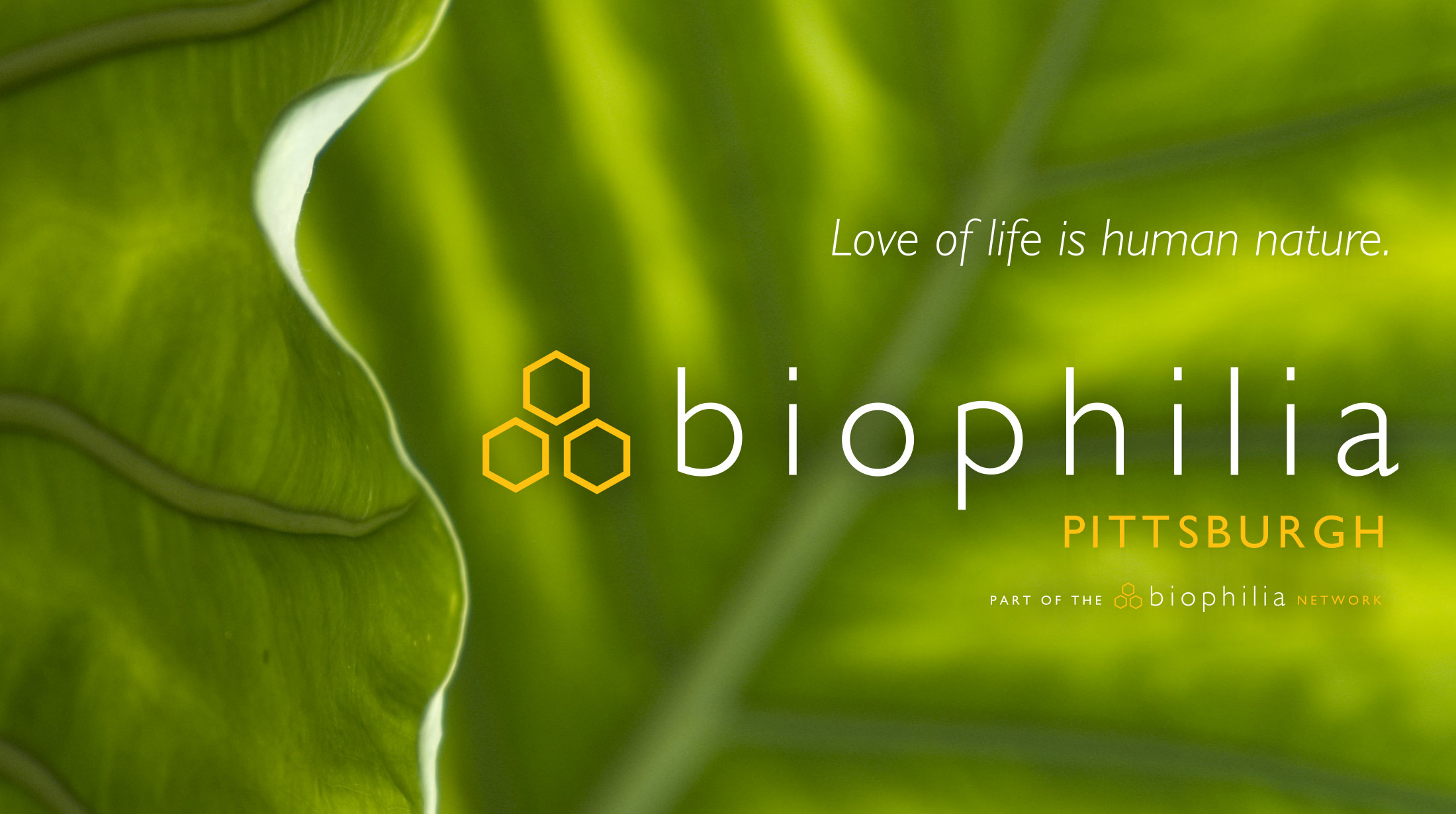 Join Pittsburgh's new network of creative minds working together to strengthen the bond between people and the natural world.
Biophilia: Pittsburgh is the pilot chapter for a global Biophilia Network. Read on to learn about our next event!
Biophilia: Pittsburgh April Meeting – As Long as the Grass
Join us Thurs., April 2 in Café Phipps for an evening of music and discussion with Pittsburgh-based artists Lindsey french; Lee Dingus, Seneca/Haudenosaunee artist, educator, and activist; and Earl Dingus, a Cherokee (Tsalagi - Aniyvwiya) artist, silversmith, activist, and Traditional Native American Flute Player. Lindsey will dive into the story and process behind her project As Long As The Grass, an exhibition made for plant perception (on view in the Welcome Center from March 13 – May 3). As Long As The Grass, named in reference to a Johnny Cash song about the injustice of the Kinzua dam, features a cyanotype, video and scent composition forming a plant-centered portrait of an old growth forest in the region of the Kinzua dam. Produced from her position as a settler and visitor, the work offers practices of perception that open us to stories and experience overlooked by dominant narratives. Following Lindsey's exhibition presentation, Earl will share some flute songs, and Lee will join us for the evening's discussion on the influence and inspiration of nature and the landscape in her own artwork and creativity.
Meet the Speakers
Lenora "Lee" Dingus is a Seneca/Haudenosaunee artist, educator, and activist. She is an established artist in both the traditional and contemporary media of Native American beadwork and silver work. She has also been active in many aspects of Native American Affairs and human rights for over 20 years. Lee is co-founder of "Echoes of the Four Directions" a cultural, education, and referral source for all people, on Native Americans with Earl Dingus.
Earl Dingus is a Cherokee (Tsalagi - Aniyvwiya) artist whose Eastern Cherokee roots are in North Carolina, Tennessee, and Virginia. An accomplished and recognized artist/silversmith, Earl is also a talented Traditional Native American Flute Player. For decades, Earl has volunteered for Native American Indian Organizations dedicated to preserving and creating awareness of Native American Indians and the various cultures that are represented by the over 500 tribes and nations.
Lindsey french is an artist, educator and visitor to this region. Her exhibition, As Long As The Grass, includes works produced for plant perception from her position as a visitor to an old-growth forest on land of the Seneca nations, ceded in a disputed treaty. She is interested in practices that extend our notions of perspective and perception.
Meeting Schedule
5:30 – 6 p.m. — Networking and refreshments
6 – 6:30 p.m. — Presentation
6:30 – 7 p.m. — Discussion
Meetings are free to attend; however, advance registration is required. To R.S.V.P., please send us an email or sign up on our Meetup page.
Discover Our Additional Resources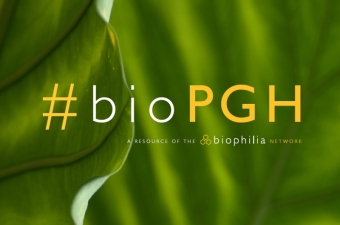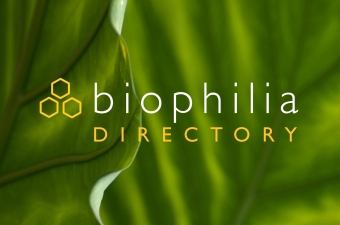 Inspired by the Biophilic Cities initiative, the Biophilia: Pittsburgh Directory seeks to present an overview of the biophilic organizations, events, activities and projects in Pittsburgh, to aid the public in enhancing their connections to nature and discovering collaborative opportunities. 
Biophilia: Pittsburgh meets monthly at Phipps Conservatory and Botanical Gardens where, over delicious small-plates and light refreshments, a discipline or behavior is identified — often by an expert guest speaker — and discussed among the participants in the interest of sharing ideas and identifying opportunities.

Directions and Parking
The meeting will take place at Café Phipps, and entry will be available through the main Conservatory entrance at our Welcome Center. Guest parking spaces will be available at the parking island on Schenley Drive.

Our Goals
• To welcome and inspire others with the concept and principles of biophilia
• To foster collaboration and learning between professionals from a wide variety of disciplines
• To communicate biophilic principles in action-oriented ways to a wider audience for exponential and regional impact

What Is Biophilia?
The term "biophilia," which literally means "love of life," was coined by social psychologist Erich Fromm and popularized by biologist E.O. Wilson, who defined it as "the innately emotional affiliation of human beings to other living organisms."
The implications of biophilia extend across a vast array of disciplines including design and engineering, nutrition, psychology, public health, education, biology and the humanities. Biophilia is expressed all over the world every day, through complex collaborations such as the design and construction of buildings and landscapes; and intimate, personal encounters including nature hikes and home gardening.
Photo © Paul g. Wiegman, Phipps staff