Biophilia: Pittsburgh is the pilot chapter for a global Biophilia Network of creative minds dedicated to strengthening the bond between people and the natural world through education, discussion and action.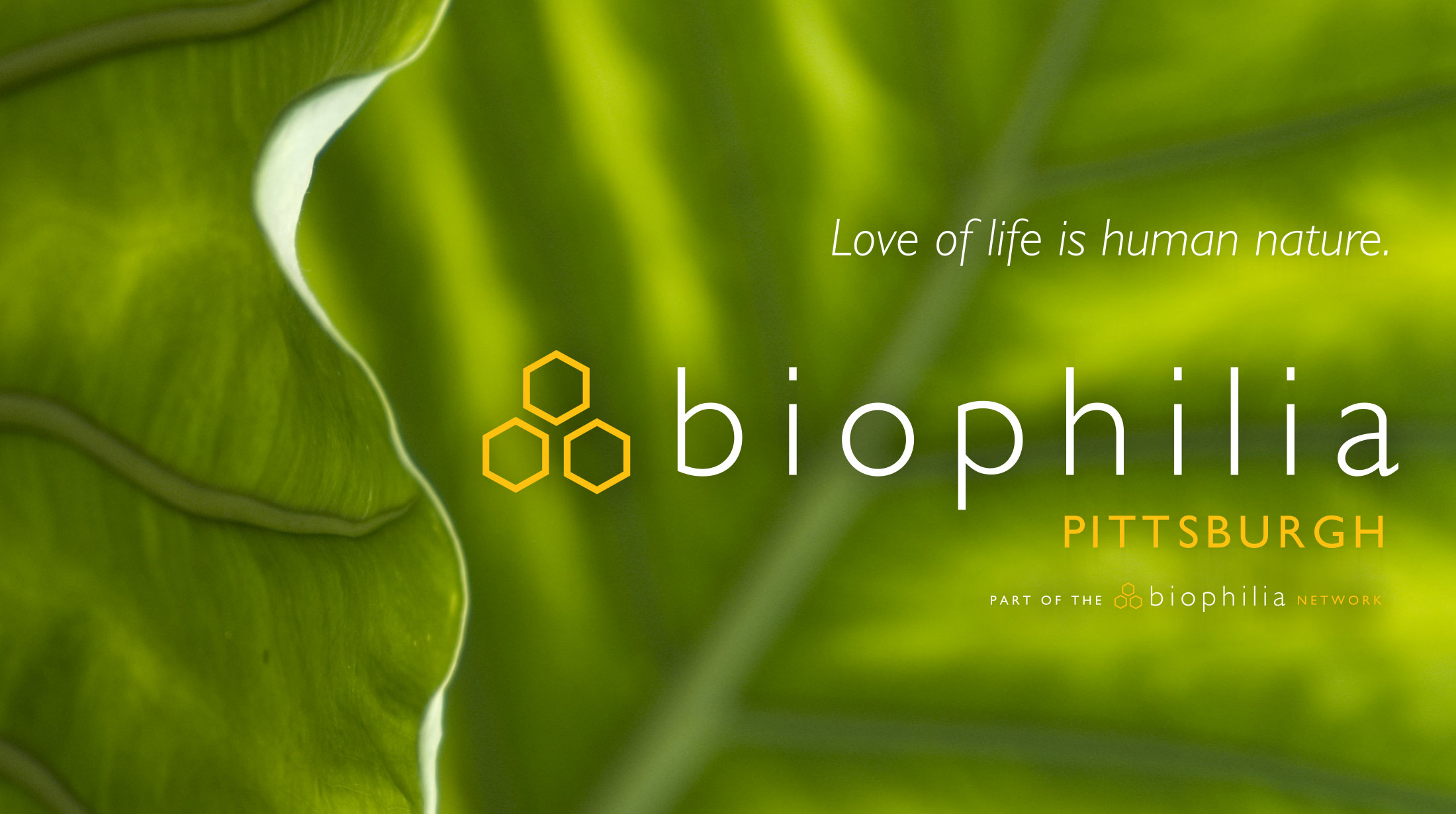 Join Pittsburgh's new network of creative minds working together to strengthen the bond between people and the natural world.
Biophilia: Pittsburgh January Meeting: Rachel Carson's Sense of Wonder
The Thurs., Jan. 4 Biophilia: Pittsburgh meeting will feature Jeanne Cecil, executive director of the Rachel Carson Homestead in Springdale, PA, who will lead a discussion on "Rachel Carson's Sense of Wonder."
Rachel Carson believed that each person has an inborn sense of curiosity and wonder that should be nurtured to sustain one throughout life. Her own sense of wonder expanded from her early childhood days through her education and manifested in her personal values. Rachel's continuing sense of wonder is evident in the ideas she expressed in her writing, both as a subject and as a source of inspiration.
Jeanne has been involved with the Rachel Carson Homestead as a volunteer and briefly as board president before her appointment as executive director. Recognizing the historic home as the site most closely related to Rachel's life, Jeanne helped develop a strategic plan and has a vision of a secure and financially sustainable future for this international landmark. She feels very privileged and honored to use her experience and skills to contribute in this small way to the legacy of a most visionary and courageous person.
Meeting Schedule
5:30 – 6 p.m. Networking and refreshments
6 – 6:30 p.m. Presentation
6:30 – 7:30 p.m. Discussion
Meetings are free to attend; however, advance registration is required. To R.S.V.P., please send us an email or sign up on our Meetup page.

Discover Our Additional Resources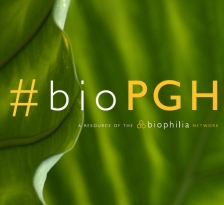 Designed as a series of posts on the Phipps blog and a hashtag for use on Twitter and Instagram, #bioPGH is a new social call-to-action for people throughout the region to more closely examine the beauty and importance of the nature around them, and to share their findings with one another.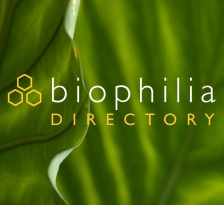 Inspired by the Biophilic Cities initiative, the Biophilia: Pittsburgh Directory seeks to present an overview of the biophilic organizations, events, activities and projects in Pittsburgh, to aid the public in enhancing their connections to nature and discovering collaborative opportunities. 
Biophilia: Pittsburgh meets monthly at the Center for Sustainable Landscapes classroom at Phipps Conservatory and Botanical Gardens where, over delicious small-plates and light refreshments, a discipline or behavior is identified — often by an expert guest speaker — and discussed among the participants in the interest of sharing ideas and identifying opportunities.

Directions and Parking
Meetings take place in the Center for Sustainable Landscapes (CSL) Classroom which is located on the facility's first floor. The main Conservatory entrance will be closed, as these meetings take place after normal business hours; to access the CSL, follow Frew Street (located between the Oakland/Schenley Park bridge and the Christopher Columbus statue), which will take you around the Conservatory to the lower campus. Guest parking spaces are available on your left as you approach the CSL.

Our Goals
• To welcome and inspire others with the concept and principles of biophilia
• To foster collaboration and learning between professionals from a wide variety of disciplines
• To communicate biophilic principles in action-oriented ways to a wider audience for exponential and regional impact

What Is Biophilia?
The term "biophilia," which literally means "love of life," was coined by social psychologist Erich Fromm and popularized by biologist E.O. Wilson, who defined it as "the innately emotional affiliation of human beings to other living organisms."
The implications of biophilia extend across a vast array of disciplines including design and engineering, nutrition, psychology, public health, education, biology and the humanities. Biophilia is expressed all over the world every day, through complex collaborations such as the design and construction of buildings and landscapes; and intimate, personal encounters including nature hikes and home gardening.
Photo © Paul g. Wiegman, Phipps staff