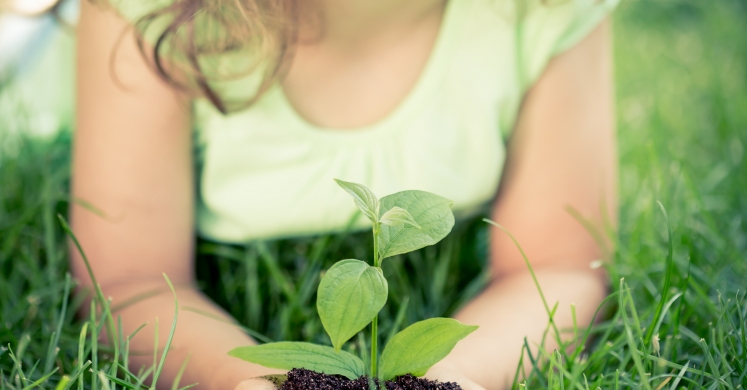 Ask Ginger: Earth Day
You've got questions ... we've got answers! Email your queries about healthy foods, physical activity and screen time for kids and Ginger will answer them here on the Phipps blog.

Q: Earth Day is quickly approaching. What are some ways I can celebrate the holiday with my family? (Matthew, North Hills)
A: Great questions! Earth Day is a great time to get your children outdoors to explore nature. Whether you would like to teach your kids about the environment or do an outdoor activity with them, we have plenty of ideas for you!

Looking for some outdoor Earth Day activities? Try one of these:
Want to bring your Earth Day celebration indoors? Choose from this list:
Read an environmental themed book before bedtime! Try one from our list below:
Dig In! by Cindy Jenson-Elliott

A little boy digs, plays and explores in his garden.

Plants Feed Me by Lizzy Rockwell

A cast of multicultural kids demonstrates how plants are instrumental parts of what we eat.

Backyard Detective: Critters Up Close by Nic Bishop

Learn about a variety of animals and insects that can be found close to home and discover tips on how to observe them.

Up in the Garden and Down in the Dirt by Kate Messner

Discover the secret world of wonders all around us – from leaves and sprouts growing up in the garden to a busy community hidden down in the dirt.

The Kids' Guide to Nature Adventures: 80 Great Activities for Exploring the Outdoors by Joe Rhatigan

Learn when a chrysalis will open, why wolves howl and how the tide goes out, and read advice about equipment and safety in this nature exploration guide.
Find more health and nature related books in our "Read Your Way to 5-2-1-0 Guide" created in partnership with the Carnegie Library of Pittsburgh.

For more fun ideas, visit the Scholastic "Celebrate Earth Day" page!
Source