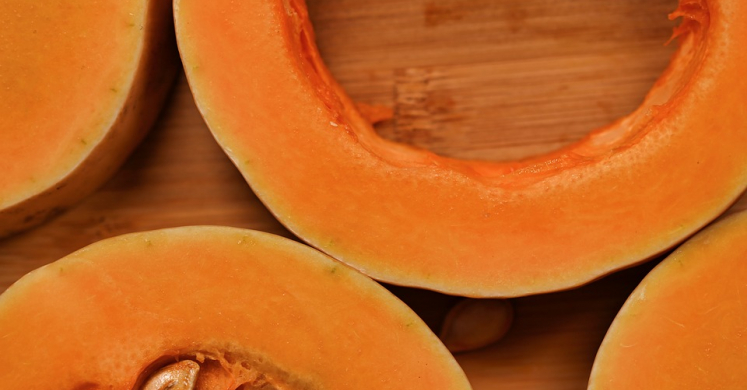 Butternut Squash Risotto
Winter can be tough for the produce scene in Pittsburgh. On one hand, I'm thankful for the glittery snow blankets that hug our city and take my breath away. On the other hand, I find myself missing the clusters of green trees, sprinkles of sunlight, and summer produce (definitely craving fresh tomatoes, stone fruit and snap peas right now.)
With the January chill and cloudy skies, our bodies are in need of comfort and warmth. Thankfully, some of the coziest produce is in season during this time! Let's befriend our tasty winter squash and treat ourselves to delicious nourishment.

Butternut Squash Risotto
Prep Time: 15 mins Cook Time: 65 mins Yield: 6 servings
Ingredients:
5 tablespoons extra virgin olive oil, divided
1 small yellow onion, chopped
2 cloves garlic, pressed or minced
4 cups (32 ounces) low sodium vegetable broth, divided
1 cup water
1 ½ cups brown aborio rice
1 butternut squash (about 2 pounds), peeled and roughly chopped
1 cup freshly grated Parmesan cheese (optional)
½ cup dry white wine (optional)
1 teaspoon salt, more to taste
Freshly ground black pepper, to taste
Pinch red pepper flakes, to taste
Fried sage
16 to 20 fresh sage leaves, chopped (to yield about ¼ cup chopped fresh sage)
Instructions:
Place your oven racks in the lower third and upper third positions, then preheat oven to 375 degrees Fahrenheit. Grease a sheet pan for the butternut squash. Reserve 1 cup broth from your container and set it aside for when the risotto is out of the oven.
Heat 1 tablespoon olive oil in a large dutch oven or stainless steel pot over medium heat until shimmering. Add onion and a pinch of salt. Cook, stirring occasionally, until softened and turning translucent, about 5 minutes. Add the minced garlic and cook until the garlic is fragrant, 1 to 2 minutes.
Add 3 cups broth and 1 cup water, cover, and bring to a boil over medium-high heat. Remove from heat and stir in the rice. Cover the pot and bake on the lower rack until rice is tender and cooked through, about 65 to 70 minutes.
Immediately after placing the pot of risotto in the oven, toss the cubed butternut squash with 2 tablespoons olive oil on your lined baking sheet. Sprinkle with salt and some freshly ground black pepper and arrange the butternut squash in a single layer on the pan. Roast on the upper rack until the butternut squash is fork tender and the edges are deeply caramelized, tossing halfway. This will take approximately 30 minutes.
While the risotto and butternut squash are in the oven, fry the sage: Heat 1 tablespoon olive oil in a medium skillet over medium heat. Once the oil is shimmering, add the sage and toss to coat. Let the sage get darker green and crispy (but not brown) before transferring it to a plate covered with a paper towel. Sprinkle the fried sage lightly with salt and set it aside.
Carefully remove the Dutch oven from the oven. Remove the lid and pour in the remaining cup of broth, the Parmesan, wine and remaining olive oil. Stir vigorously for 2 to 3 minutes, until the rice is thick and creamy. Stir in the salt, a generous amount of pepper and a pinch of red pepper flakes.
Stir in the roasted butternut squash. Taste and add more salt and/or pepper, as needed. Divide the risotto into bowls and top each with a sprinkle of fried sage.