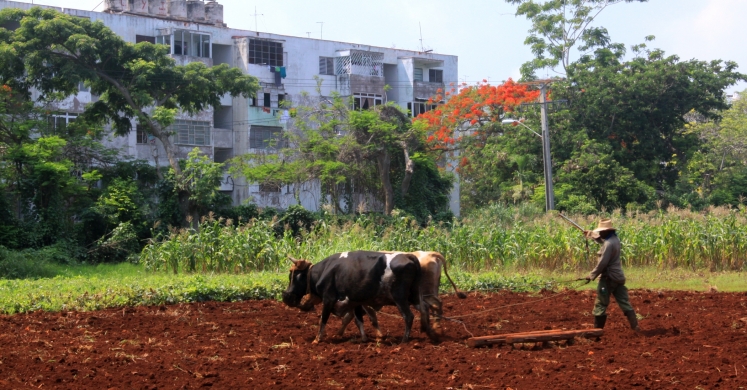 Organic Farming and Indigenous Art in Cuba
As part of the three-year planning and design process behind our upcoming Tropical Forest exhibit, Dr. Emily Kalnicky and Jordyn Melino are traveling to Cuba to study first-hand the region's biodiversity hotspots, natural resources and culture. Follow their adventures!
This morning, we toured Alamar Organoponic Gardens, which is about five acres of tended farms with 150 seasonal workers. Isis, an agronomist and leader at the farm who lives on site with her family, explained that the farm is like a co-op and a tight-knit community: "In my house, the table and the land are very close." Grown here are a rotation of crops, including eggplant, peppers, garlic, green beans, lettuce, oregano de la tierra (large-leaf oregano), annatto and turmeric. Moringa, the miracle tree featured in our Tropical Forest Congo exhibit, is also grown here in Cuba and prized for its nutritional and medicinal value. For locals, the farm supplies organic produce as well as herbs used for medicinal and religious purposes. Like Phipps, the farmers here practice integrated pest management, releasing ladybugs to fight aphids, and they practice companion planting, using plants such as marigolds and basil to attract the good bugs. They grow small crops of corn, but only to attract destructive insects away from other crops. The farmers also make use of horses to pull carts and oxen to rake the fields. Isis is a big advocate for increasing the number of youth interested in farming as a respectable career and realizing the importance of organic agriculture, and 100% of the produce at Alamar is grown with organic methods (70% of the produce across the island is organic).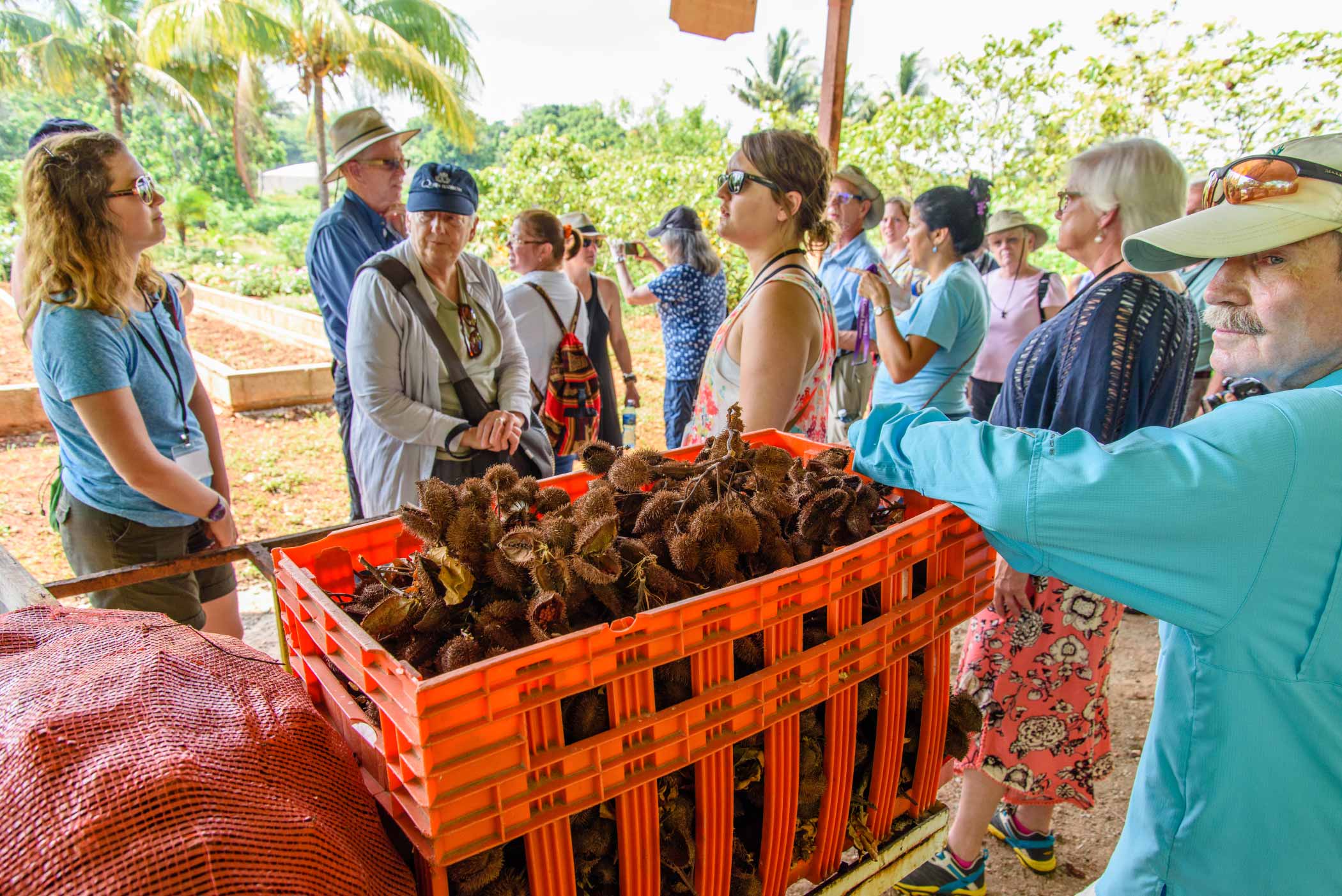 After the visit to the farm, we stopped at Terraza de Cojimar for our lunch, which was one of Ernest Hemingway's favorite places to stop in for a mojito. We ate a quick lunch of squash soup and shrimp in tomato sauce and rice. The rest of the afternoon was filled with art experiences. We visited Wilfredo Lam Center for Contemporary Art, which was founded in the 1980s. One interactive installation, "If the Walls Could Talk," featured a wall of drawers, some of which opened and played audio clips. Another exhibit, called "Voces Indiginas" (Indiginous voices), featured a series of speakers on the wall with recordings of people talking. We also attended a dance performance at Danza-Teatro Retazos. The dancers were strong in their movements, and the choreography was very modern. It was mesmerizing and truly incredible.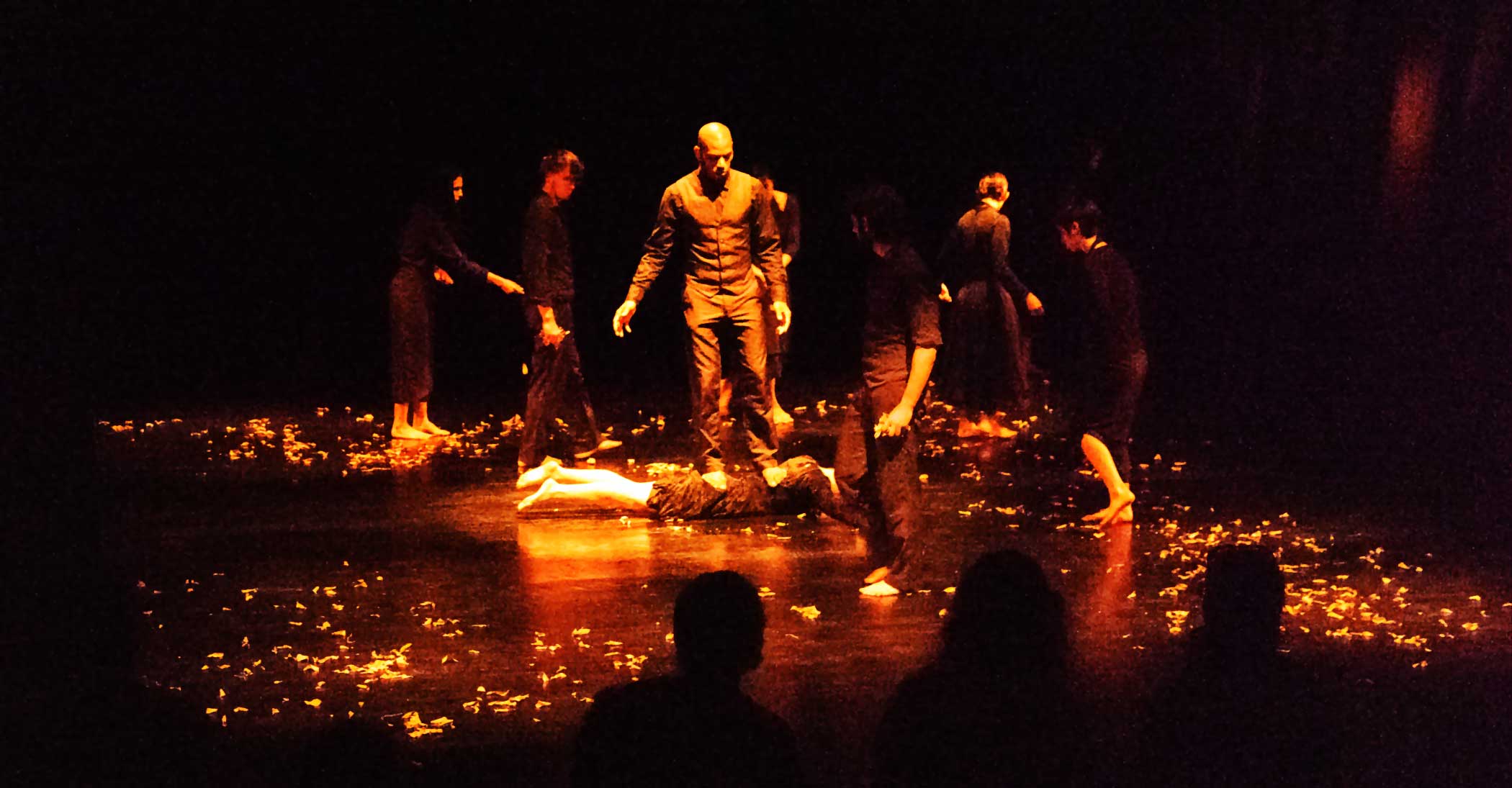 Select photos © Paul g. Wiegman