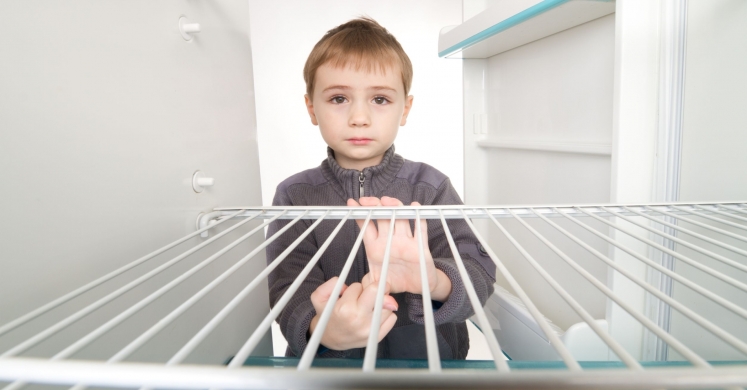 Policy Update: American Academy of Pediatrics Recommends Screening for Food Insecurity
To increase awareness of children's health and wellness initiatives, Phipps' Let's Move Pittsburgh project provides Policy Update, a monthly column on local, state and national health policies that impact you.
The American Academy of Pediatrics (AAP) has made a clear statement that limited access to healthy foods is bad for long-term health. The AAP is the nation's leading professional organization for pediatricians and is involved in advocacy, policy, research, and community-based programs related to children's health. In October, the AAP released a policy statement explaining the negative health effects of food insecurity. The U.S. Department of Agriculture defines a food-insecure home as one that has "limited or uncertain access to adequate food" (USDA Economic Research Service, 2015).
The statement recommended that pediatricians identify children suffering from food insecurity and help them to access healthy food. In order to do this, pediatricians should learn about resources like local food banks, Supplemental Nutrition Assistance Program (SNAP), and reduced-price and free-lunch programs in schools that provide healthy food to needy families. The report also calls for medical education to include training on food insecurity and how to help food-insecure patients. Lastly, pediatricians should advocate for increasing access to programs like the National School Lunch Program, SNAP, and summer feeding programs.
In the report, the AAP provides a two-question tool pediatricians can use to screen for food insecurity, shown below:
Within the past 12 months, we worried whether our food would run out before we could get money to buy more (Yes/No).
Within the past 12 months, the food we bought just didn't last and we didn't have money to buy more (Yes/No.)
According to the report, 15 million children in the United States still live in food-insecure homes. Children with uncertain access to healthy foods are sick more often, recover more slowly from disease, and have poorer overall health. They also go to the hospital more often. Poor nutrition among young children is also linked to diabetes and heart disease later in life. However, food insecurity also has non-health effects. Food-insecure children generally have more trouble concentrating and performing well in school compared to non-insecure children. Lastly, food-insecure children are more likely to have emotional and behavioral problems.
Several hunger-related organizations voiced support of the AAP's policy, including Feeding America and Stop Hunger Now. U.S. Department of Agriculture Secretary Tom Vilsack spoke about the new policy at the organization's National Conference in October. Visit the websites of Just Harvest, Greater Pittsburgh Community Food Bank, the Pittsburgh Food Policy Council to learn about local initiatives and advocacy efforts to fight food insecurity here in Pittsburgh.
References
Economic Research Service, U.S. Department of Agriculture. Definitions of Food Security. 2015 September 8. Available at http://www.ers.usda.gov/topics/food-nutrition-assistance/food-security-in-the-us/definitions-of-food-security.aspx.
Hager ER, Quigg AM, Black MM, et al. Development and validity of a 2-item screen to identify families at risk for food insecurity. Pediatrics. 2010;126(1). Available at: www.pediatrics.org/cgi/content/full/126/1/e26.
Schwartzenberg SJ, Kuo AA, Linton JM, and Flanagan, P. Promoting Food Security for all Children. Pediatrics. 2015; 136(5). Available at: http://pediatrics.aappublications.org/content/136/5/e1431.