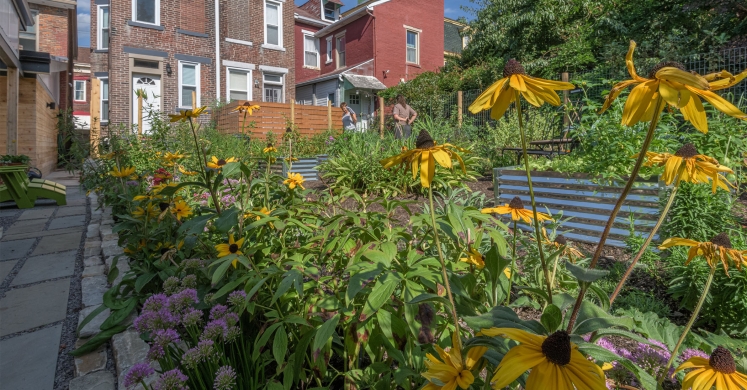 Small Gardens, Big Impact: Permaculture Garden in Lawrenceville
Small Gardens, Big Impact is a new series of blog posts showcasing garden excellence at local homes. Published as part of our Greener Gardening series, each entry will pay a visit to one of our green-thumbed neighbors to discover how they made their own lawns and gardens beautiful and sustainable.
This month our featured garden highlights the 7th Sustainable Landcare Principle: Produce an Abundance. This garden designed and installed by a Phipps Sustainable Landcare Accredited business, Dirt Landscape Collective, follows the ideas of permaculture. The garden provides for human needs as well as those of the urban ecosystem. With espaliered fruit trees, an edible hedge and other snack-able plants, the garden will produce an abundance of food for the home owner. The garden also attracts many beneficial insects for pollination and pest control.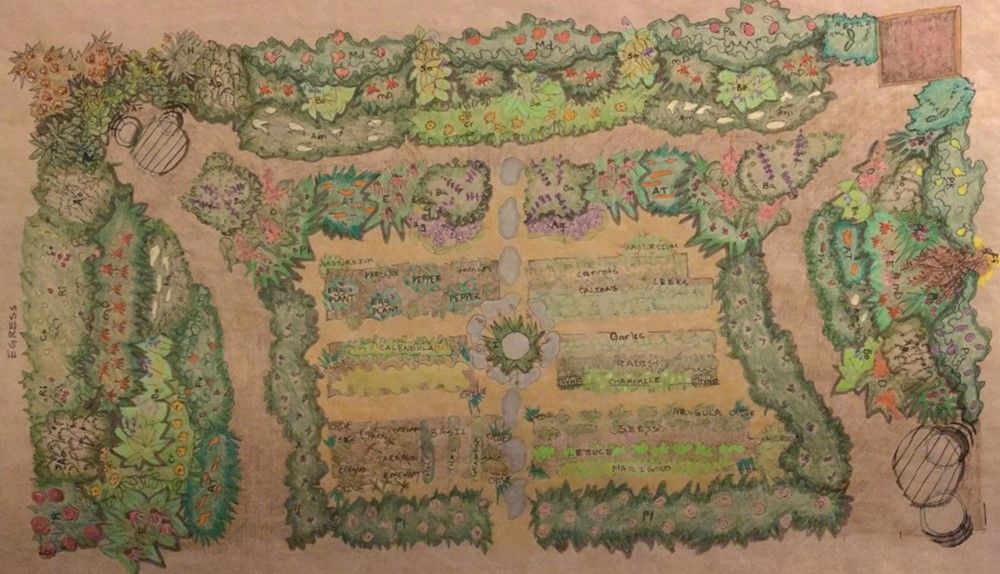 Edible plants included in the garden are raspberries, strawberries, asparagus, rhubarb, quince, apple, pear, and plum. Plants that attract pollinators to the garden include bee balm, phlox, bronze fennel, purple coneflower, calendula, milkweed, yarrow, blue false indigo and allium. While we visited the plants were buzzing with life.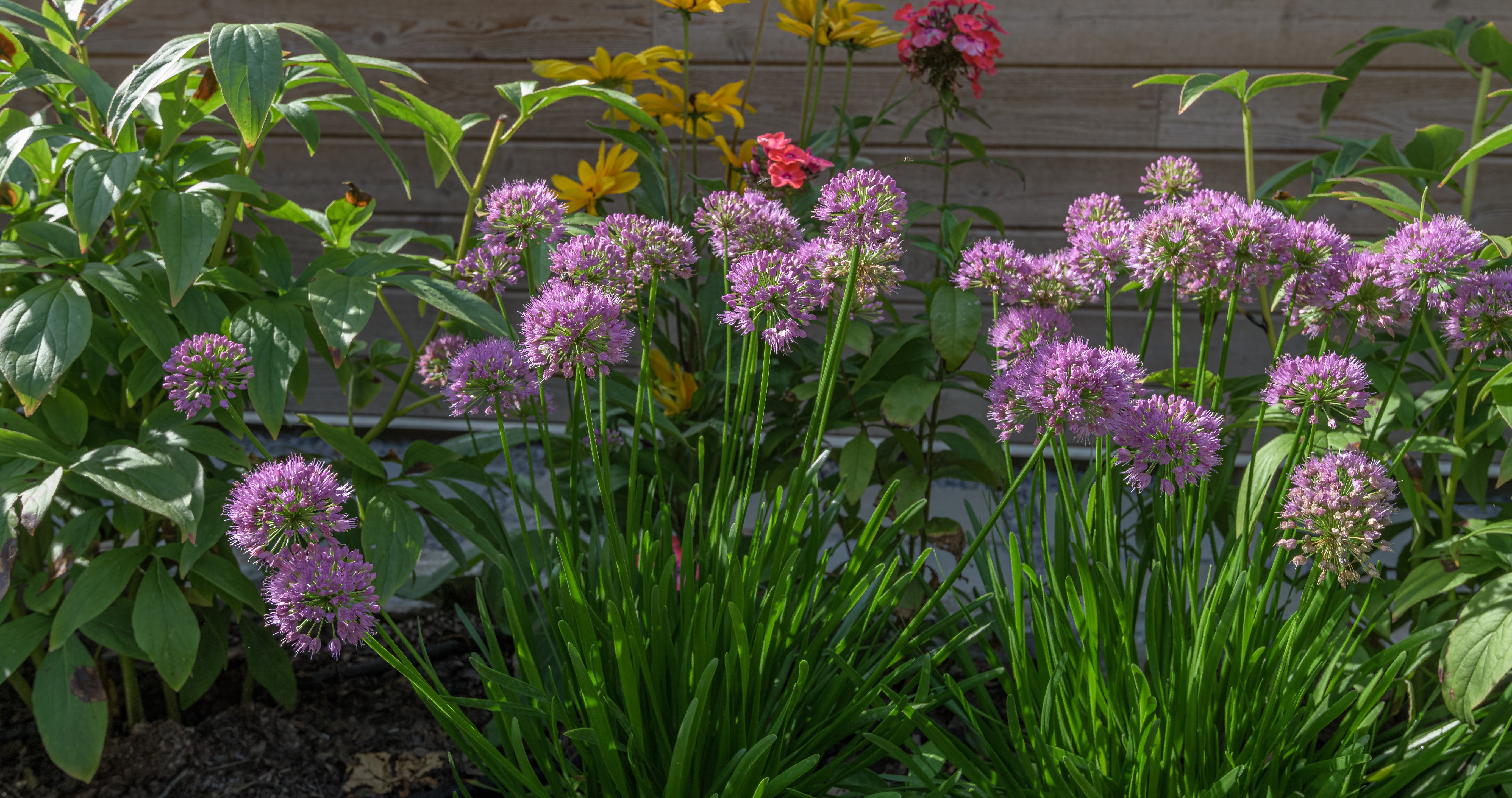 The garden is a balance of wild and neat. Raised vegetable gardens surround a central water feature focal point and blueberry hedges enclose this central garden on two sides. An outer pathway follows between these features and flower gardens. A fence with espalier apple and pear trees protects the entire garden. The pathways and structure gives the garden a formal look even while the mostly native plants look a bit wild. The overall effect is that of a secret garden full of food and flowers.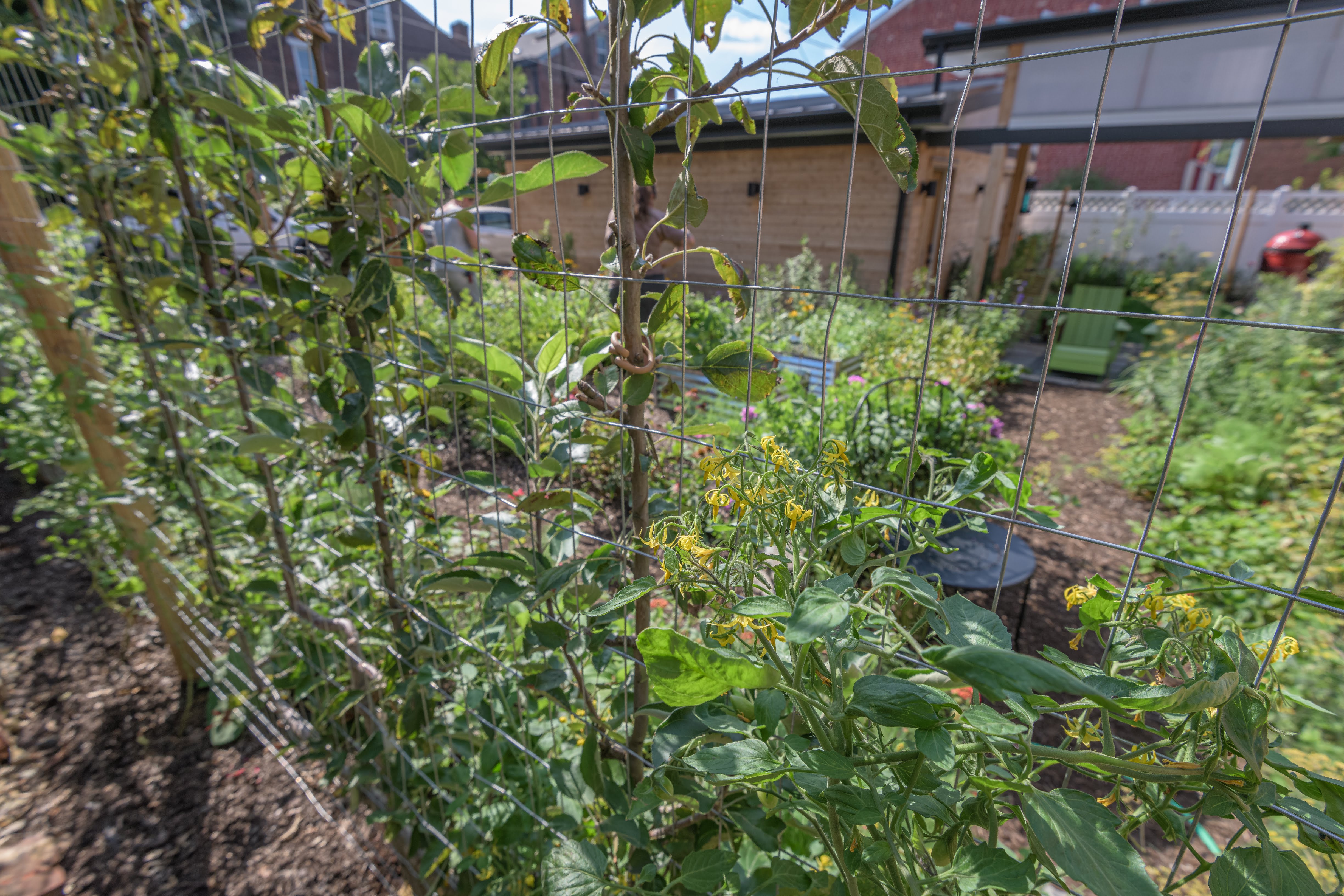 With seating stationed throughout the garden, one can sit and admire the beauty of the garden. The sounds of the water feature at the center of the garden create a calming effect in this urban yard. Overall one feels a sense of peace and wonder while sitting in the garden or meandering its pathways.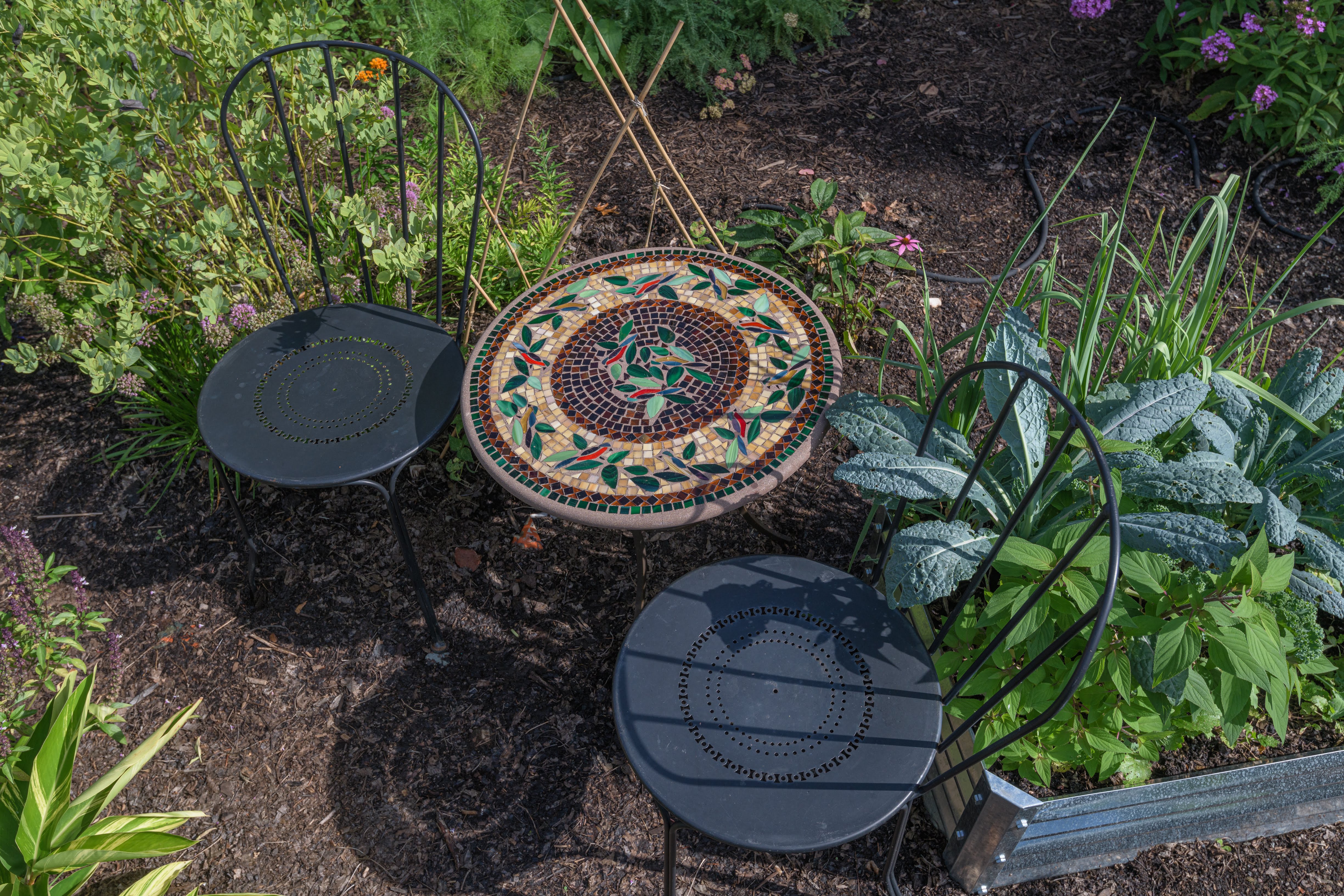 The home owners are passionate about sustainability and the garden reflects these values. The garden is watered with rain water collected in rain barrels from the nearby garage roof and drip irrigation is in place for when stored water runs out. In this way needed water drips out slowly, getting directly to the plant roots and not wasted spraying sidewalks or paths. The small garden also has a compost bin for transforming dead plant material into a soil amendment. Pest and disease control are done naturally with beneficial insects and without the use of synthetic pesticides. The small garden lot provides an abundance of food and wellbeing while attracting wildlife and producing little to no waste. For these reasons it is a small garden with a big impact!
Visit here for more information about Sustainable Landcare Accreditation or to hire an accredited professional.