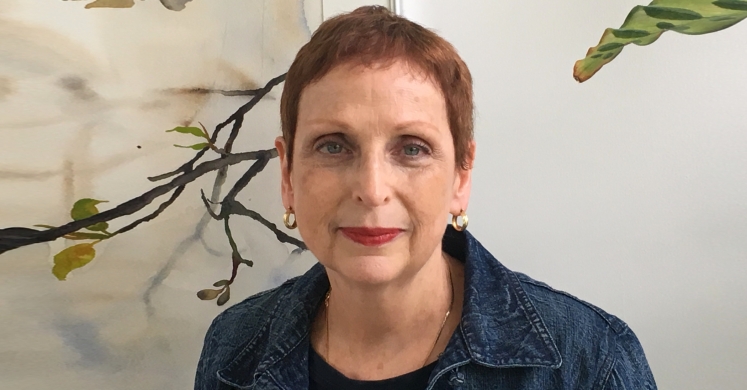 Volunteer Spotlight: Amy Troyani
Phipps is well-known for our beautiful gardens, seasonal flower shows, pioneering sustainability initiatives, informative educational programs and community outreach. None of our work, however, would be possible without the knowledge and dedication of our volunteers. In this series of profiles, we meet some of the people who give their time to make Phipps possible.
Phipps master gardener and conservatory docent Amy Troyani is the quintessential educator. Upon retiring in 2011 from a 40-year career teaching in Pittsburgh and Venezuela, she began volunteering at Phipps in order to keep learning and teaching. As a docent, she sees every tour as an educational opportunity. "I think that's one of the things that's so wonderful about the tours, whether I'm dealing with children or adults," says Amy, who taught all ages, from preschool to adult students, during her career. "Hopefully they learn from me, but I also learn from them. When that happens, that's very, very exciting and uplifting to me."
In addition to giving tours at least once a week, Amy also does community outreach as a Phipps master gardener. Amy's training as a docent and master gardener has given her the opportunity to participate in many outreach programs at Phipps. She has contributed to Homegrown, Let's Move Pittsburgh, the Fairchild Challenge and the Phipps summer internship program, and has worked with children at Miller African-Centered Academy in their school garden.
Having recently moved to an apartment in Bloomfield, Amy finds it a "very positive challenge" to learn container and balcony gardening after maintaining perennial gardens for years, including 11 in Venezuela. "If it has to do with plants, and it's something new for me, it's very interesting to me."