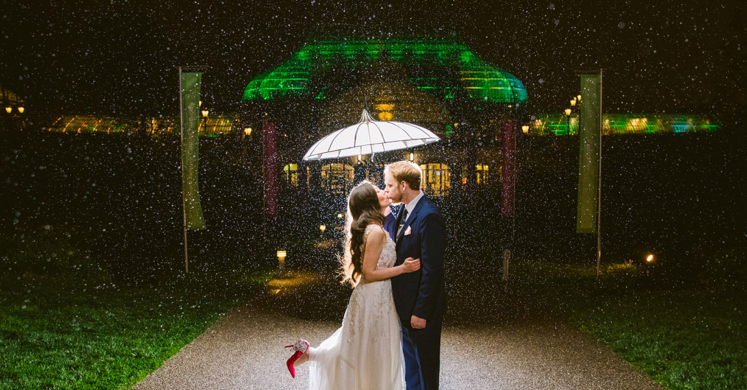 Weddings Under Glass: Jay and Michelle
Weddings Under Glass is a monthly blog series where we highlight the stories of couples who chose to begin their happily ever after in the lush backdrop of Phipps, named one of the best outdoor garden wedding venues by Elle and Harper's Bazaar.

As most Pittsburghers know, having a passion for sports can be a love/hate relationship. Those who have experienced the trials and tribulations of watching sports know there is only one thing to do when your favorite team loses in the playoffs: have a beer. For Jay and Michelle, this is where their love story begins.
These two lovebirds met at Roland's restaurant while watching the 2018 NHL Playoffs. After a few comments about the game throughout the evening, Jay and Michelle began discussing more of their shared interests. The couple moved on to other bars, restaurants and other areas of Pittsburgh in order to keep the conversation going. Jay and Michelle were so wrapped up in their conversation, they ended up talking until 5:30 a.m.! They have been inseparable ever since.
2 years later, Jay, who was known for taking Michelle on spontaneous trips, asked her if she wanted to visit beautiful Niagara Falls. She excitedly agreed and they departed on another gorgeous destination. As they were enjoying the beautiful sunny day, Jay dropped down to one knee and surprised Michelle with an emerald ring. Michelle, of course, said yes.
The wedding was an intimate, magical affair. Michelle and Jay decided to do a secret elopement at night. With no color in mind, Michelle and Jay requested their wedding guests to dress to the nines to celebrate their elopement. They held their wedding in the always romantic Broderie Room, a classic choice at Phipps.
It was a small affair with just Jay, Michelle and two close family members, but they were not alone. Michelle spotted two tiny troll dolls, dressed as a bride and groom to greet her as she walked down the aisle. She was absolutely thrilled to have these unexpected guests join her on her special day. "For the bride and groom trolls to show up at my wedding, it felt amazing," Michelle said.
Currently you can find Michelle and Jay enjoying life with their dog Dexter, still traveling and still teaching each other something new every day.

Would you like to plan your special day at Phipps? Please contact our events team by email or by calling 412-315-0685.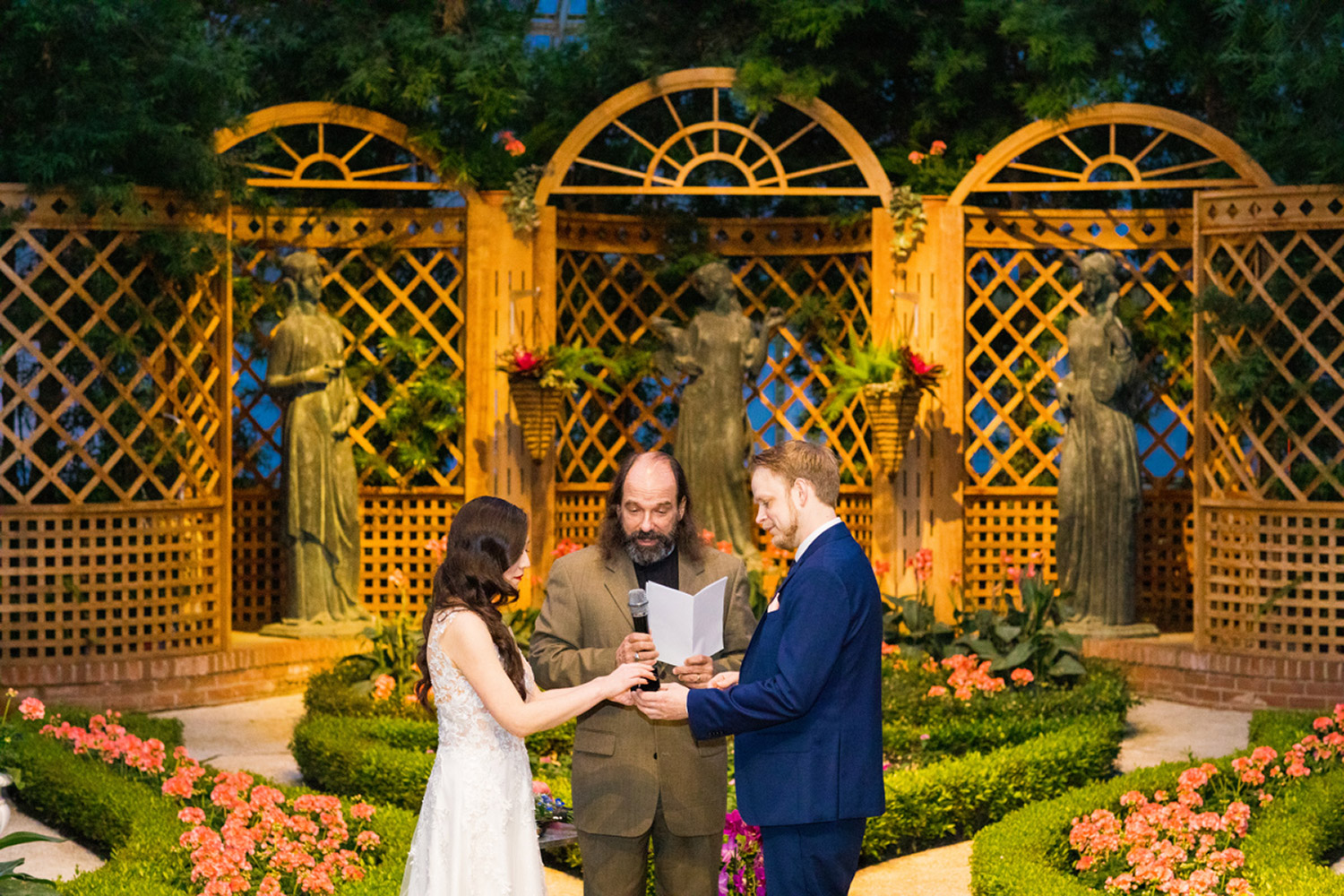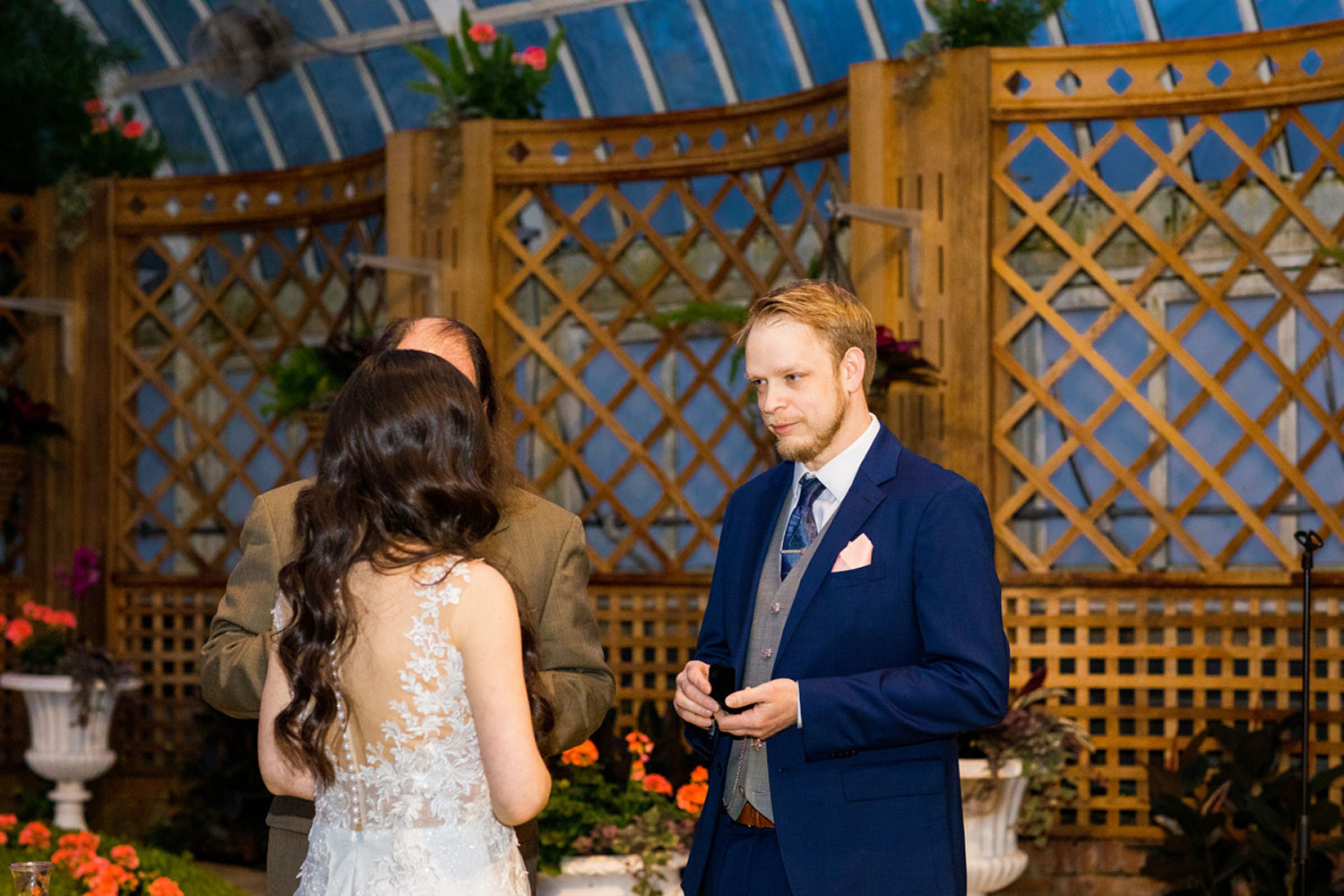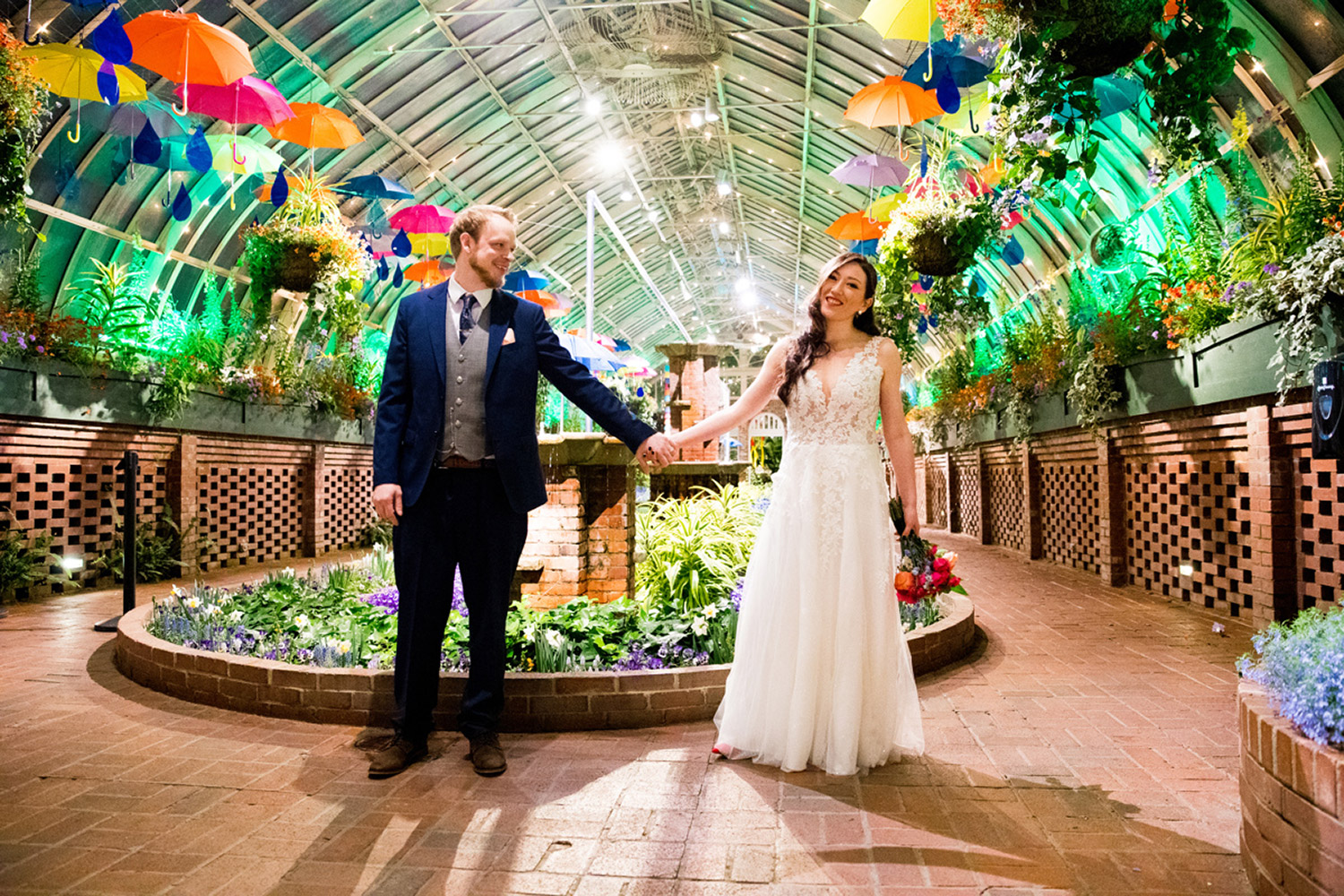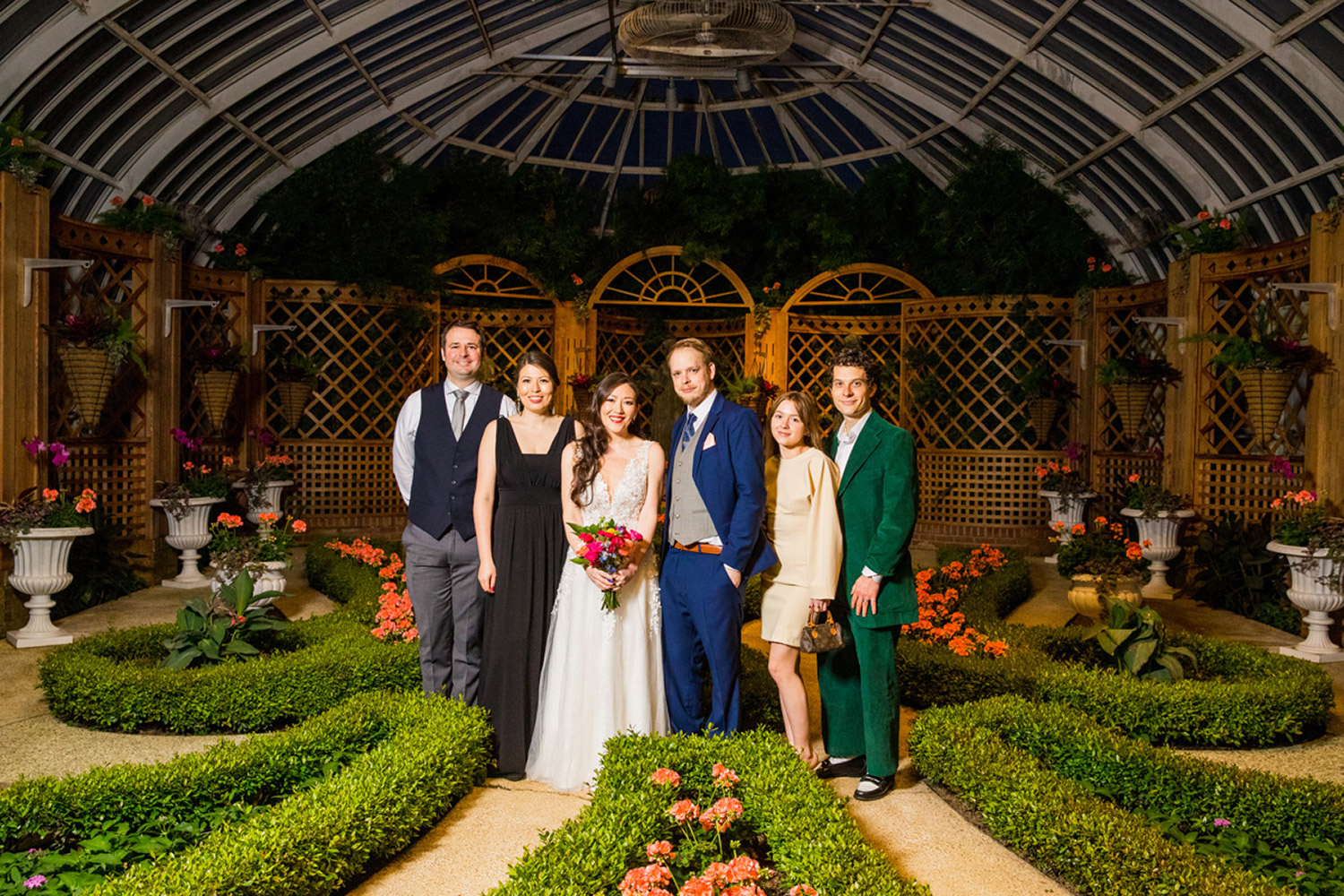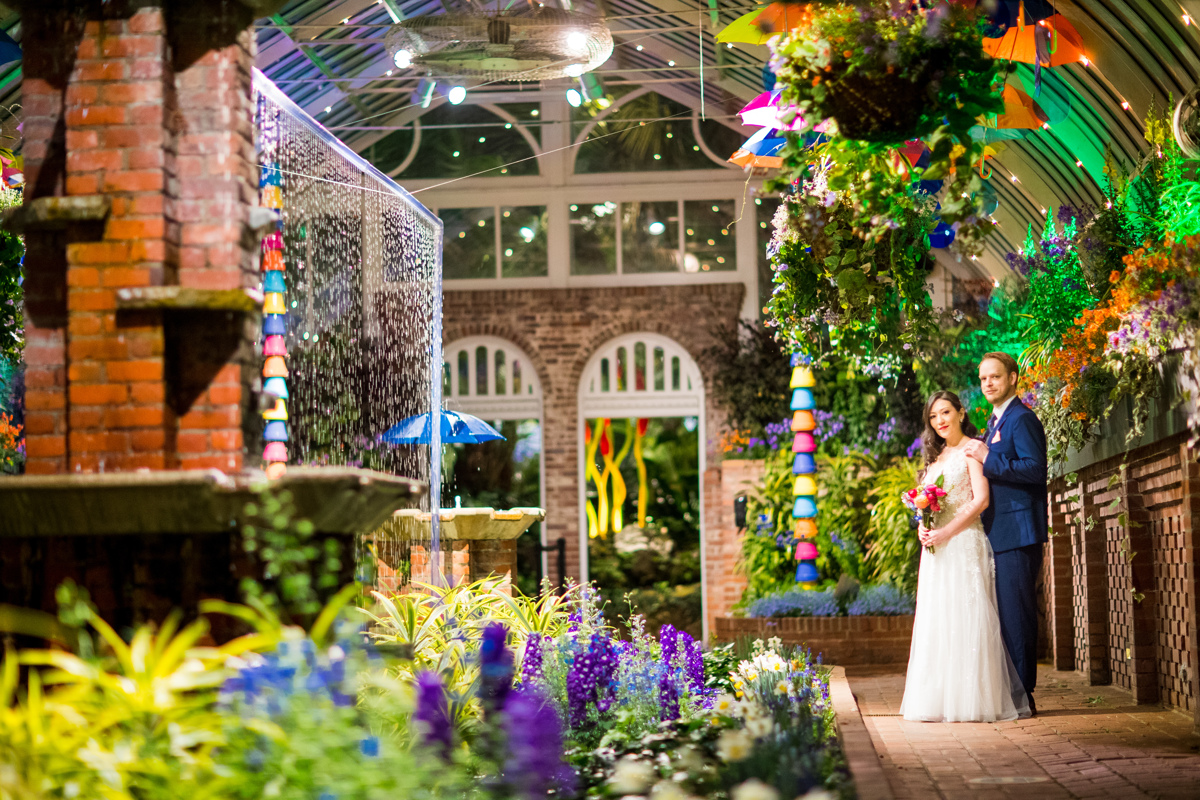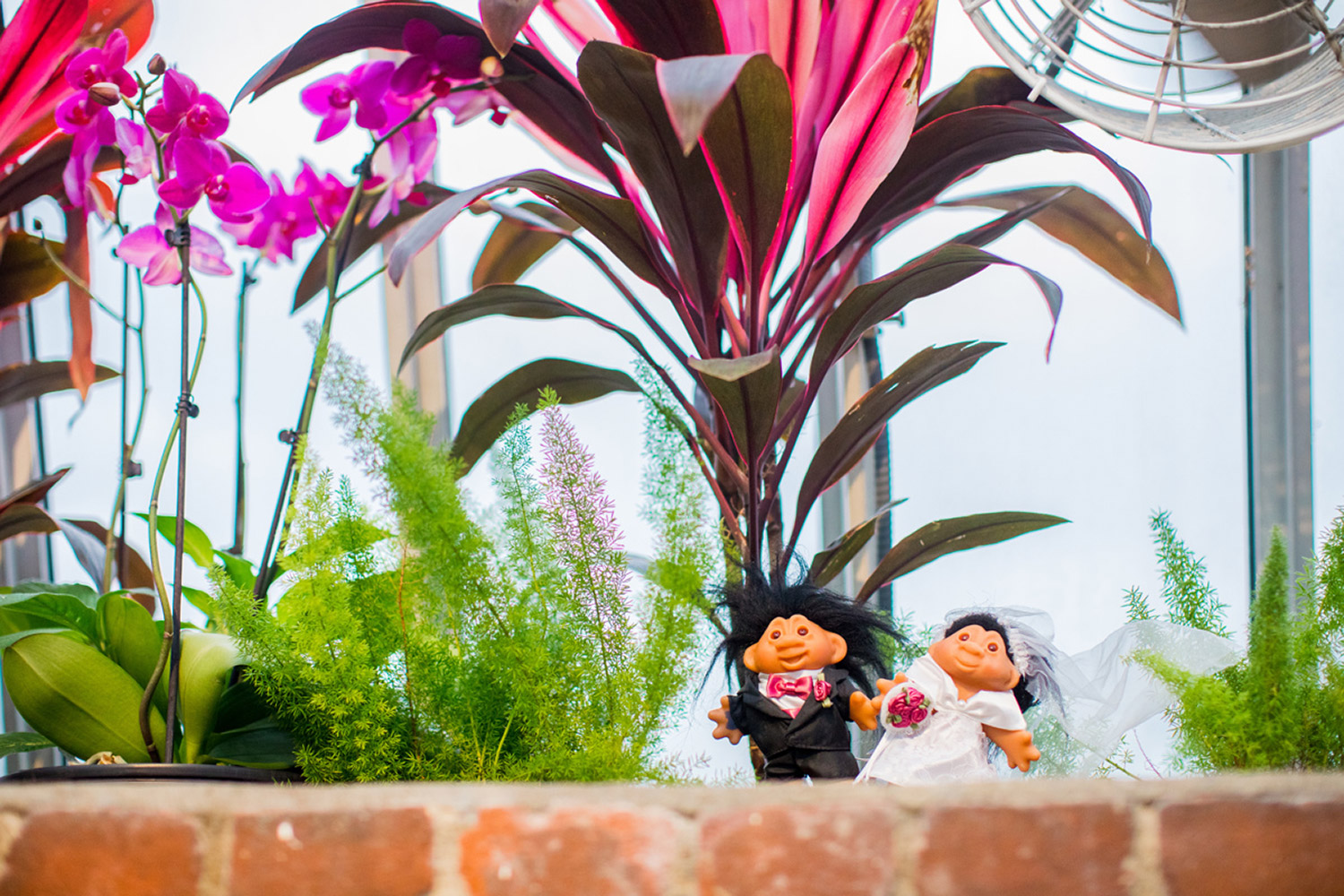 Vendors:
Photographer: Jorge Santiago
Alterations: Iron Horse