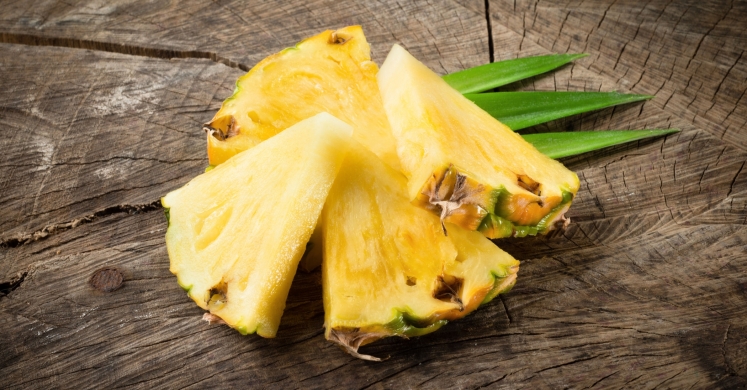 What We're Cooking With Now: Pineapple
Looking for adventure in the kitchen? Our monthly What We're Cooking with Now post features a fresh produce ingredient, explains how to find the market's finest, and includes a recipe to try at home.
Pineapple
Why: Pineapple is high in vitamin C and a good source of vitamin B6, B1 and fiber.
Shopping Tip: Choose pineapples that are heavy for their size. Pick one that has a sweet smell at the stem end. Avoid pineapples with bruises and darkened areas.
Preparation: To peel a pineapple, cut off the crown and the bottom. Place the pineapple on its bottom and slice off the rind. Cut into quarters and remove the hard center stem. Slice in any size and shape you want and enjoy. Pineapple is also good grilled or added to stir fry recipes.