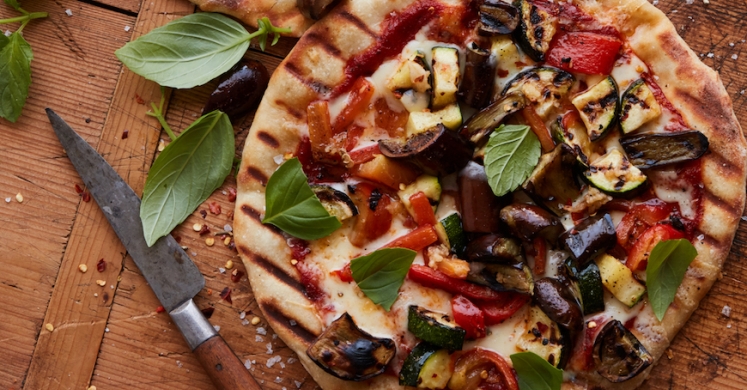 5 Ways to Brighten Up Your Next Backyard Barbecue
With barbecue season in full swing, it seems as if the smell of sizzling hotdogs and charcoal smoke is perpetually suspended in the summer air. Backyard cookouts are a perfect way to nourish ourselves with food, friends and laughter. And what better way to fuel our bodies than with summer produce? Check out the tips below that highlight some of our seasonal favorites.
1. Diversify Your Kebabs
Kebabs are a cookout classic. Pairing colorful peppers, red onions and pineapple with marinated chicken is a delicious way of getting your 5 in for the day. Want to go meatless? Try these balsamic-glazed veggie skewers.
2. Include One Vegetarian Main
Hamburgers and hotdogs don't have to be the only stars of the party. Making a summer veggie pizza is a unique and nutrient packed dish that both children and adults will love!
3. Befriend Foil Packets
Tin foil packets are the flavor bombs of summertime comfort food. Not only are these dishes delicious, but they reduce clean-up time to a few seconds. Check out this list of foil packets that will keep your guests full and satisfied.
4. Switch Up Your Sides
Step aside macaroni salad! These eight salads are light, refreshing and make your barbecue plate pop.
5. Grill Your Dessert
Flinging fruit onto the fire seems like pure magic. In the blink of an eye, fruit transforms into a juicy, caramelized and unforgettable bundle of sweetness. Not sure how grill fruit? These five tips will help you out.
Photo credit: whatsgabycooking.com