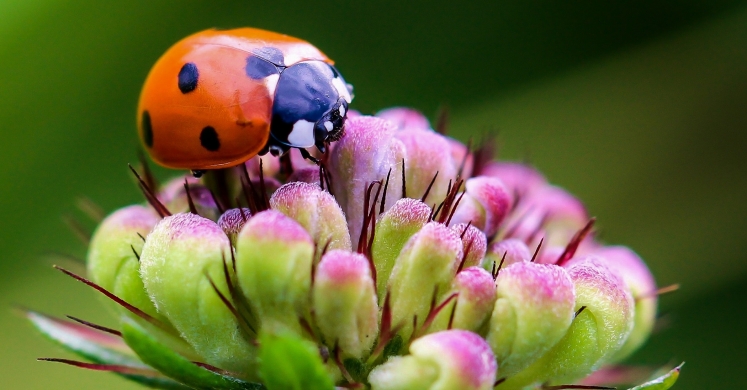 #bioPGH Blog: Ladybugs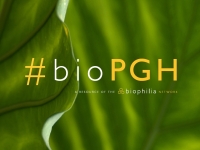 A resource of Biophilia: Pittsburgh, #bioPGH is a weekly blog and social media series that aims to encourage both children and adults to reconnect with nature and enjoy what each of our distinctive seasons has to offer.
Have you ever thought about the name "ladybug?" Even though they are called lady "bugs," they are not in the order Hemiptera ("true bugs," like stink bugs and milkweed bugs) but rather in the order Coleoptera—beetles. They aren't all ladies (females) either, but their common name is thought to tie back to either "Lady Luck" or "Our Lady" Mary due to Middle Ages European farmers' appreciation of ladybugs' appetite for agricultural pests. To make matters more confusing, ladybugs can also be called ladybirds or lady beetles!
No matter what we call them, North America has roughly 500 native species of these lovable bugs, and there are nearly 5000 species of them around the world. Most ladybug species are a domed shape, ranging from round to oval, and often with characteristic bright red or orange elytra (hardened first pair wings that serve as protection). Ladybugs may or may not have spots, depending on the species, and a few are even striped. Each female can lay up to a thousand eggs over the course of a breeding season, and most species complete their life cycle from egg to adulthood within a month. Ladybugs are active through the spring and summer, but will overwinter by hibernating in groups in any sort of nook or crevice that offers protection, such as a fallen log.
Here in the US, one of the most common native species is the convergent ladybug, Hippodamia convergens. Like many other kinds of ladybugs, this species preys on aphids and other soft-bodied insects, making them such an effective form of pest control that farmers actually purchase quantities of them to release into fields. (Though as Phipps' entomologist Dr. Ryan Gott points out, most commercially available ladybugs are actually wild-collected during winter. These bugs may harbor diseases that are then spread, and the bugs themselves often disperse upon release, which makes them less valuable as pest control anyway.)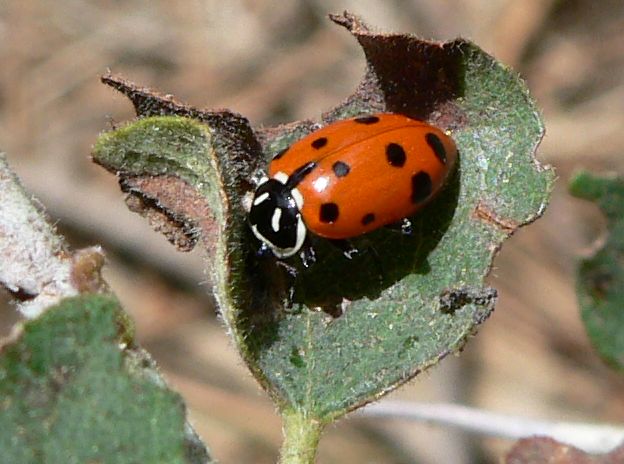 Convergent ladybug
We humans have created a bit of a problem, though, by both intentionally and accidentally translocating different species of ladybugs around the world. Oddly enough, many of us might actually be more familiar with introduced species of ladybugs — such as the Asian lady beetle, Harmonia axyridis, or the European seven-spotted ladybug, Coccinella septempunctata — than we are with some of our native species like the nine-spotted ladybug, Coccinella novemnotata, or the two-spotted ladybug, Adalia bipunctata. (If you have ever struggled with hundreds or even thousands of ladybugs sneaking into your house for the winter, you've met the Asian lady beetle.) Most of the non-native species were brought here intentionally to help control agricultural pests, but the trouble is that they out-compete our own native species by being more aggressive competitors.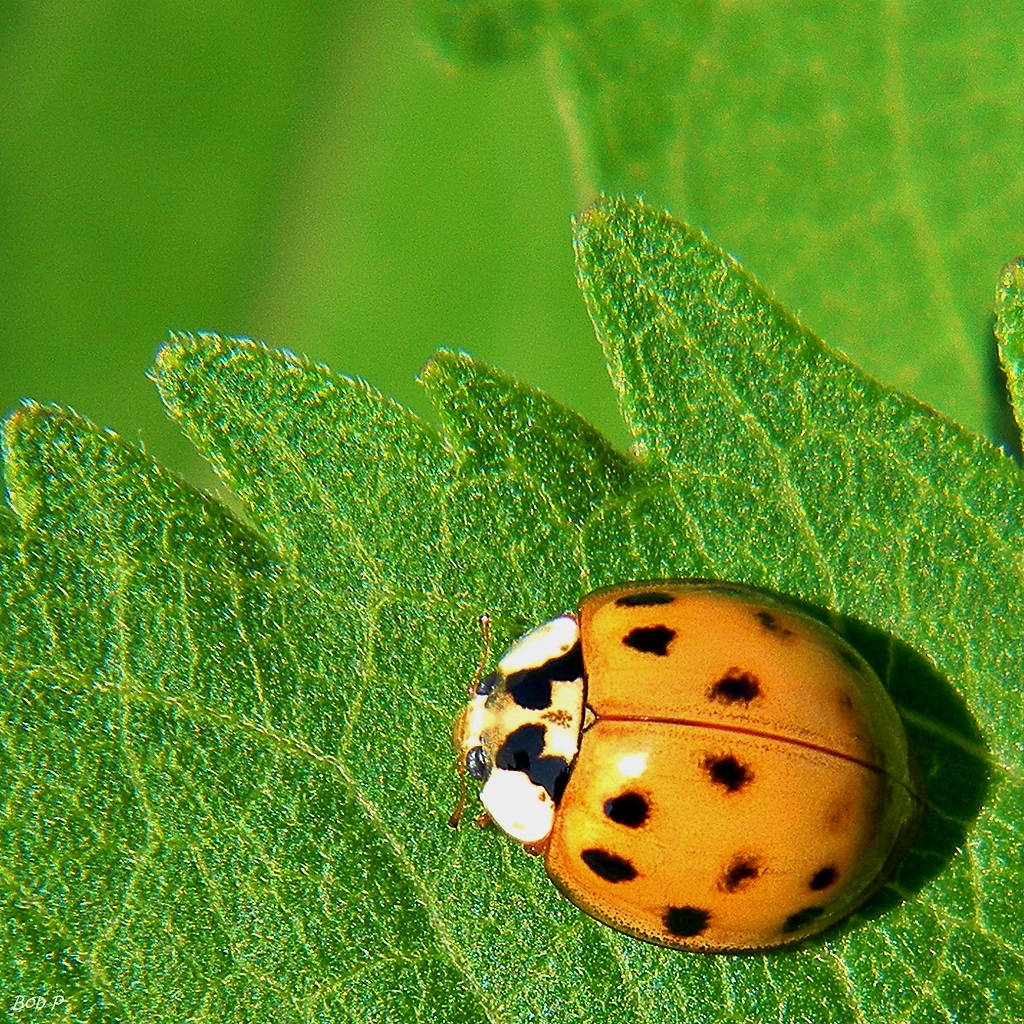 Asian lady beetle
Replacing native ladybugs with tougher ladybugs may not necessarily sound like a huge problem, but the non-native species have earned the reputation of being a nuisance due to their stink-emitting self-defense strategy and their tendency to sneak into houses en masse to overwinter. They also are more likely to prey on the adults or eggs of various non-nuisance insects. In general, when it comes to nature, the less we human disturb food webs, the better off wild communities tend to be.
If you love a good ladybug challenge and would like to get involved in some population monitoring, a professor of entomology at Cornell University started the Lost Ladybug Project, a citizen science effort to help track the presence and absence of both native and non-native ladybug species. If you have a camera, you can help make a difference, even in your own backyard! For more information, check out their website.
Connecting to the Outdoors Tip: Ladybugs will continue to be active until roughloy Ocotober, when the weather starts to turn cold. When you spot one, consider uploading it to the Lost Ladybug Project or iNaturalist!
Continue the Conversation: Share your nature discoveries with our community by posting to Twitter and Instagram with hashtag #bioPGH, and R.S.V.P. to attend our next Biophilia: Pittsburgh meeting.
Thank you to Dr. Ryan Gott, Phipps' Associate Director of Integrated Pest Management for his assistance with this piece. If you're interested in regular buggy fun facts, you can follow him at Twitter @Entemnein and Instagram @ryangott.
Resources
Cornell Alumni Magazine—The Lady Vanishes
Penn State—Multicolored Asian Lady Beetle (Ladybug)
University of Kentucky— Ladybugs
National Geographic Kids – Ladybugs
Evans et al. 2011 – Invasions by ladybugs, ladybirds, and other predatory beetles
Plos Blog – Help Cornell Researchers Find the Lost Ladybugs
Cornell University – Hippodamia convergens
Encyclopedia Britannica—Ladybugs
Photo Credits: Cover—Pexels CC0, Asian Lady Beetle—Bob Peterson, CCY-BY-2.0, Convergent Ladybug –Walter Siegmund CC-BY-SA-3.0