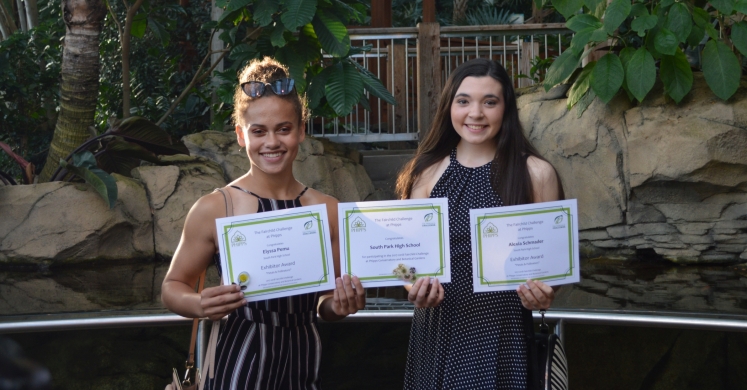 Announcing the 2017 – 2018 Fairchild Challenge Awards
Congratulations to all of our 2017 – 2018 Fairchild Challenge participants! By taking on challenges involving creative cooking, science, art, environmental design, landscape architecture, research, videography and action, you've inspired and motivated others to make changes with your passion for the environment. Keep on innovating! You're helping build bridges with your ideas, enthusiasm and dedication for a more sustainable future. You are change makers and we are honored to have been a part of your journey this year.
Individuals can and do make a difference by committing to actions that better our communities and motivating others to do the same. You are not too young to make a difference — look to Adora Svitak and Richard Turere as examples of youth voices who made a difference in their communities and across nations in their early teens! We hope that you all have a wonderful summer and remember to take time to connect with and appreciate nature.
The Fairchild Challenge would not be possible without the devoted educators that take on the responsibility of facilitating these challenges. Thank you for your hard work and your willingness to take on extra responsibilities.
Congratulations to our overall winners for the 2017 – 2018 Fairchild Challenge:
Middle School
Third Places:
Holy Trinity School
St. Philip School
Trafford Middle School
Second Place:
Trinity Middle School
First Place:
Woodland Hills Academy
High School
Third Places:
Penn-Trafford High School
Central Catholic High School (pictured below)

Elizabeth Forward High School (pictured below)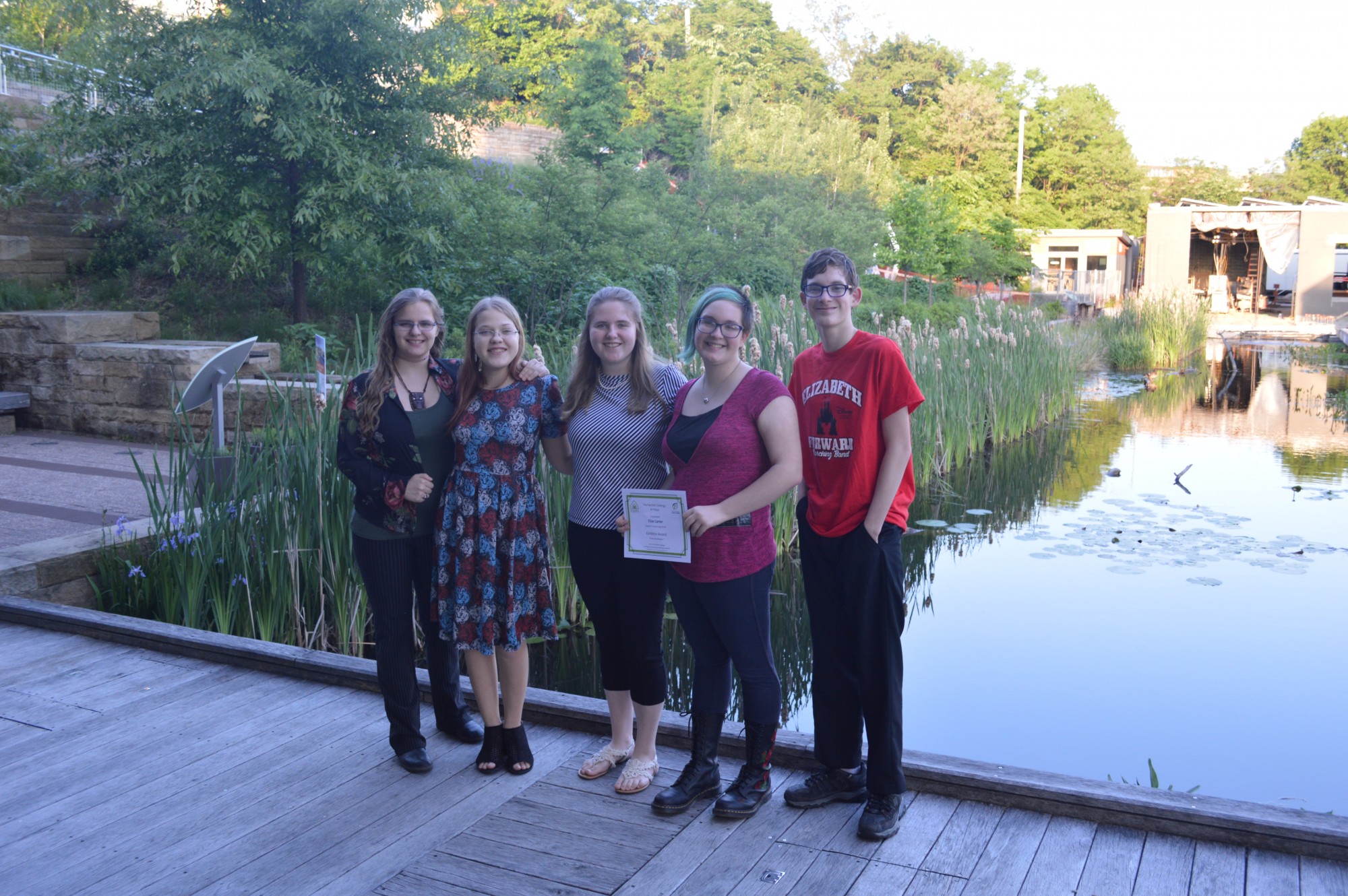 Second Place:
West Mifflin Area High School (pictured below)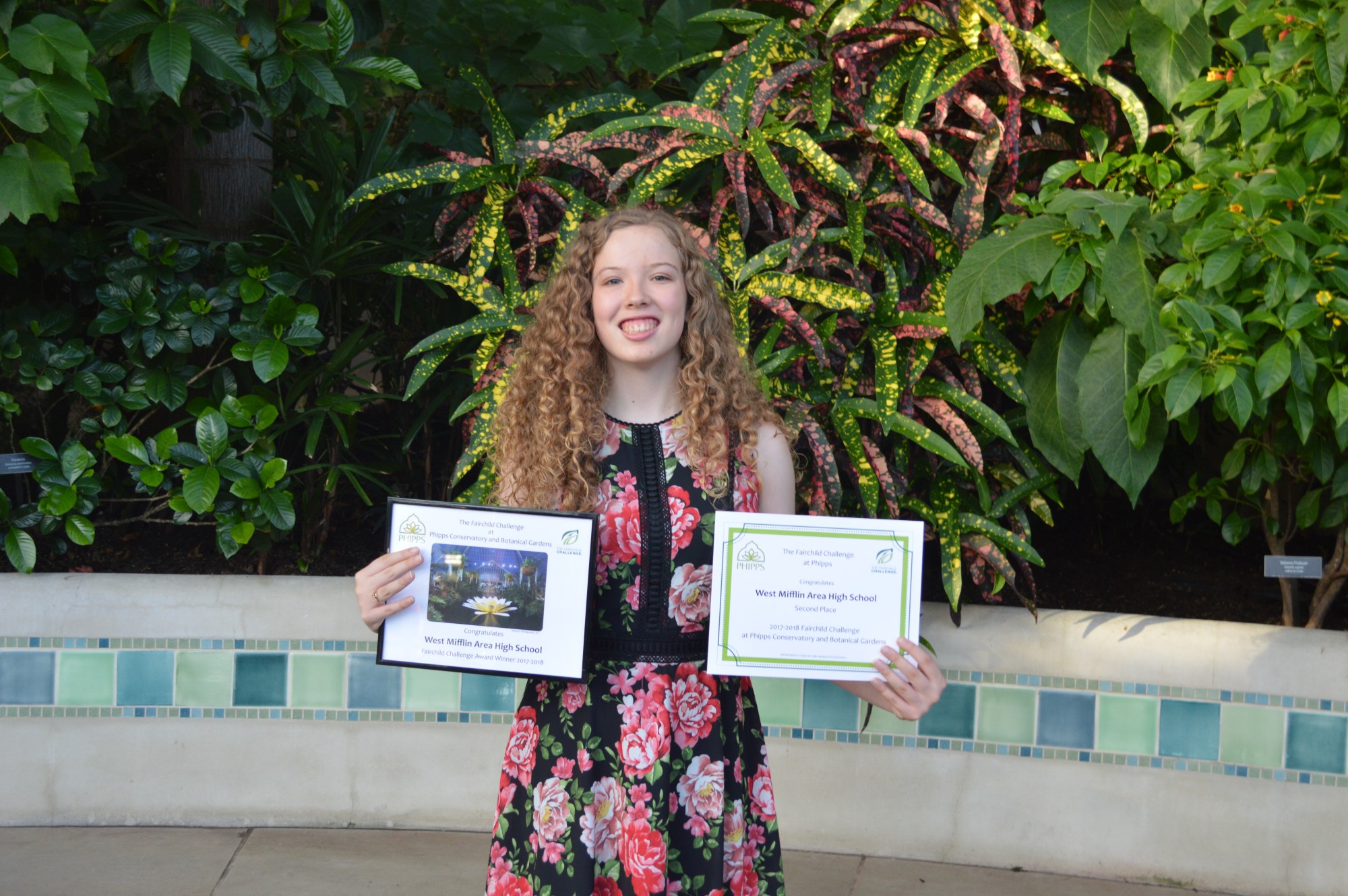 First Place:
Shaler Area High School (pictured below)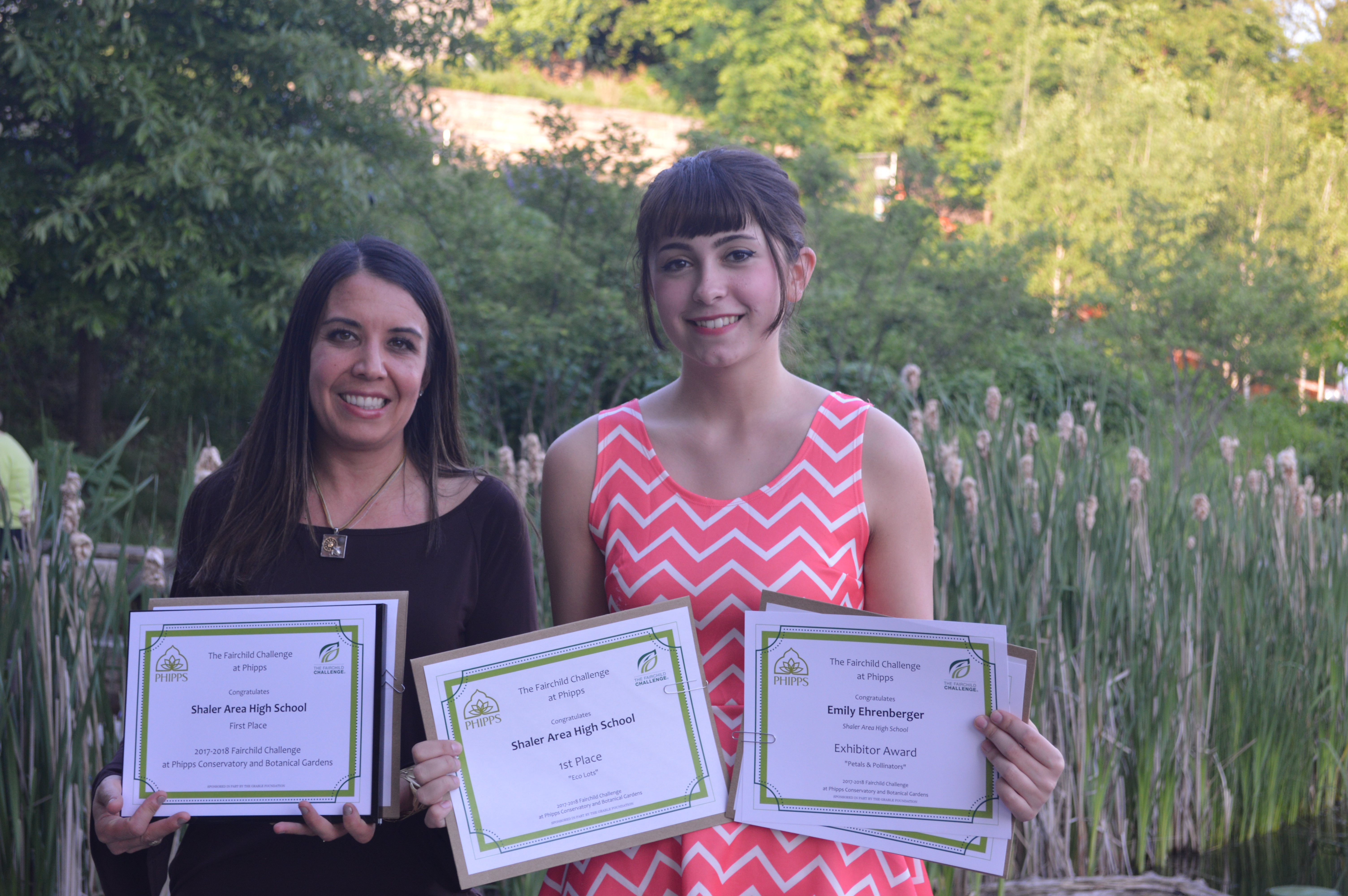 Patti Burns Prize for Excellence in Communication and Media
Peters Township Middle School, video by Shelby Bonczek
Central Catholic High School, video by Christian Farls and Matthew Luckiewicz
Take a look at the accomplishments of the students this year:
Congratulations to all of the winners! We hope all of you will continue to think about how our actions affect the planet. Have questions? Contact Emily Nye at enye@phipps.conservatory.org or 412/622-6915, ext. 3905.
Developed by the Fairchild Tropical Botanic Garden in Miami, FL, and adopted by Phipps as a satellite partner in 2008, The Fairchild Challenge offers a menu of interdisciplinary challenges for grades 6 – 8 and grades 9 – 12, attracting students of diverse interests, abilities, talents and backgrounds. The Challenge empowers young people to engage in civic life and encourages them to become energetic and knowledgeable members of their communities.