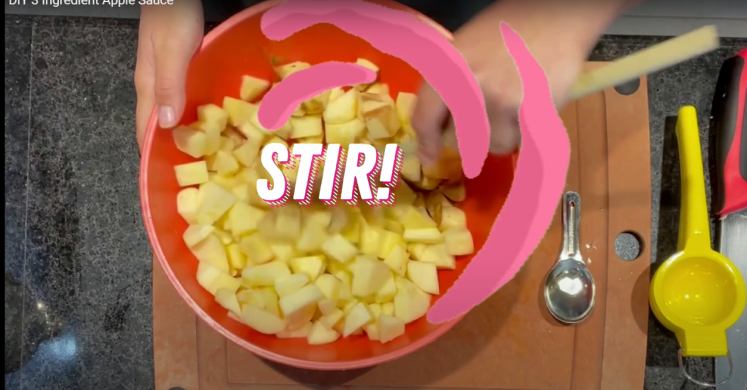 DIY 3 Ingredient Apple Sauce
Not sure what to do with your apple picking bounty? Learn how to make an easy 3-ingredient applesauce with the Let's Move Pittsburgh team!

DIY 3 Ingredient Apple Sauce
Prep Time: 5 minutes | Cook Time: 20 minutes | Servings: 4
Ingredients:
2 medium honeycrisp apples, peeled, cored and chopped in bite-size pieces
¼ teaspoon ground cinnamon (plus more to taste)
1 teaspoon lemon juice
2 teaspoons maple syrup (optional)
Instructions:
Add peeled chopped apples, cinnamon, 2 tablespoons of water and lemon juice to a medium saucepan. Stir.
Cover and cook over medium heat until it simmers, then reduce heat to medium-low and continue cooking until the apples are very tender an slightly caramelized — about 15 – 20 minutes. Stir occaisonally.
Use the back of a wooden spoon or potato masher to mash into a sauce. Blend if smoother texture if preferred. Add a dash of maple syrup or sugar of choice to sweeten.
Enjoy fresh or cool in the refrigerator for up to 4 – 5 days.