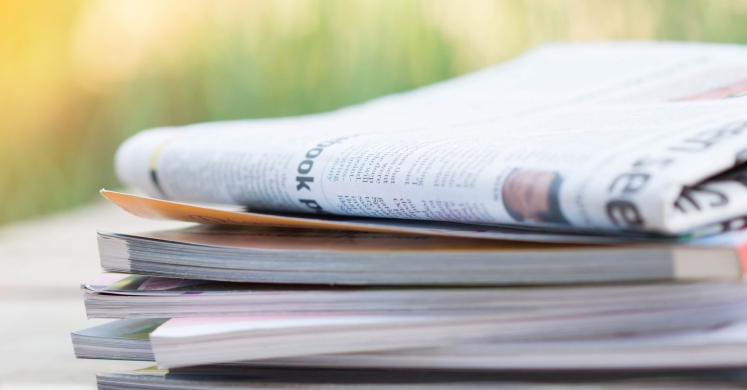 Fairchild Challenge at Phipps: Challenge #4
Challenge #4: "Environmental News" Writing
Have you ever heard environmental news that made you stop and think, feel concern or get inspired? The Fairchild Challenge at Phipps has just the right challenge for you! Phipps wants you to find an article on a current environmental issue and write an opinion piece on it.
Think local, think global or anywhere in between — it's up to you! Consider environmental issues in areas such as agriculture, the built environment, water, air, flora, fauna and climate change. Once you find a stimulating article, dig deeper into the topic and gather evidence to back up your statements. Show us your thoughts in one to two pages of writing.
Informed and engaged youth of today are charting the course of our green future so make your voice heard! Send your thoughts to a local paper to start a conversation.
Please include the following with your entry (maximum two entries per school):
Original news article you're responding to
Works cited
Opinion piece, one to two pages, double-spaced, 12-point font
Bonus! Submit your opinion piece to a local paper to receive 5 additional points (print a copy of the email for proof).
Middle and high school challenge entries are due at Phipps Conservatory and Botanical Gardens by Fri., Feb. 24.
You can find everything you need for Challenge #4, including specific requirements, posters, standards and rubrics, on our website. Good luck!
Have questions? Contact Emily Nye at enye@phipps.conservatory.org or 412/622-6915, ext. 3905.
Developed by the Fairchild Tropical Botanic Garden in Miami, Fl., and adopted by Phipps as a satellite partner in 2008, The Fairchild Challenge offers a menu of interdisciplinary challenges for grades 6 – 8 and 9 – 12, attracting students of diverse interests, abilities, talents and backgrounds. The Challenge empowers young people to engage in civic life and encourages them to become energetic and knowledgeable members of their communities.