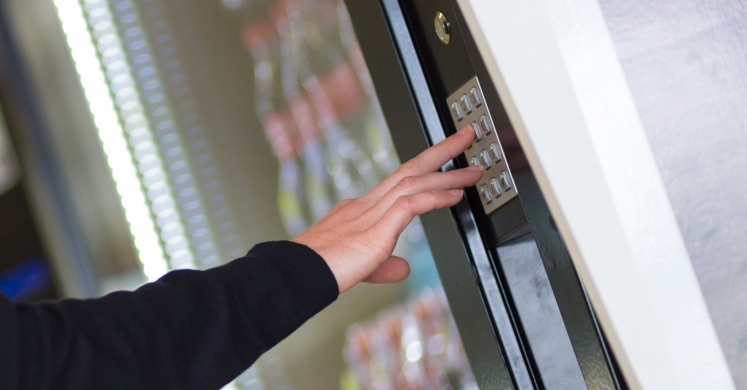 Policy Update: FDA Vending Machine Regulations
To increase awareness of children's health and wellness initiatives, Phipps' Let's Move Pittsburgh project provides Policy Update, a column on local, state and national health policies that impact you.
The Food and Drug Administration (FDA) has ruled that vending machine operators who own or operate 20 or more vending machines must display the calorie information of food sold on the machine itself.1 This regulation upholds an existing law established under the Affordable Care Act in March of 2010. By having calorie information available, prospective purchasers will be better informed and will hopefully make healthier dietary choices.2 The calorie information may be placed on a sign near the food item, on the selection keypad of the vending machine, or displayed on a sign near the vending machine. Any of these display options are adequate, as long as it is prominently placed and in view of the purchaser. Signs may be in the form of a sticker, placard or digital display, and must be in a readable font size and color.3 This regulation became effective on December 1, 2016.1
Some of the comments made in response to the announcement of this mandate requested that a daily calorie range recommended for children also be added to the vending machine. The FDA responded, stating that while they believe the display of a recommended daily calorie range for children would be beneficial, they are not requiring it at this time. They added that vending machine operators may provide this additional information voluntarily, as long as it is "truthful and not misleading."1
The FDA's food labeling mandate is important to America's youngest generation, as vending machines are typically located in schools and are mainly used by school-aged children; a population that is especially vulnerable to making unhealthy choices. In the United States, about one third of all children ages 6 to 19 are overweight, and about 13 million of these children are considered obese.4
You can access the full FDA ruling on the Federal Register website.
Sources