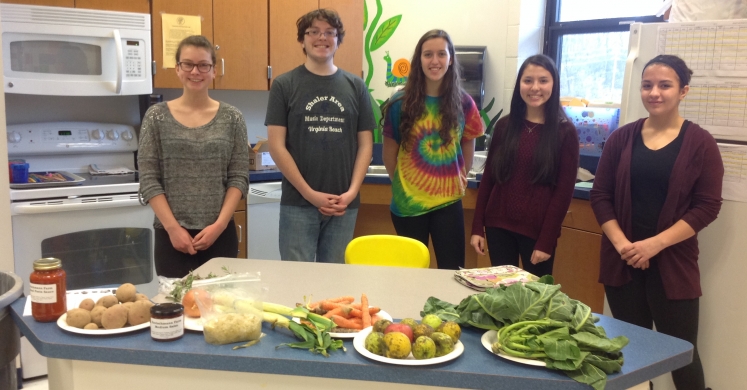 Health in Motion: The CSA Farm-Share: A Shaler Area Community Focus
This article is a part of a series called Health in Motion brought you by Let's Move Pittsburgh. Health in Motion is intended to showcase the efforts of schools and community organizations in the Pittsburgh region who are leading children to a healthier future. A new project with a guest author or interviewee will be featured each month. Let's Move Pittsburgh hopes that Health in Motion will encourage leaders to adopt healthy programs in their communities and inspire readers to make healthy changes in their own lives.
Kate Elder and Christina Palladino are Shaler Area High School GATE teachers and Champion School Awards recipients.
Everyone knows a picky eater. Maybe you are the picky eater! And everyone has been in a situation where choosing the fast, and often less healthy, option is more appealing. We decided to try and tackle those issues with our Let's Move Pittsburgh Champion School Grant Award.
In the Shaler Area school community, we were able to do this by partnering high school students with children enrolled in the in-house preschool program. Through a relationship with Kretschmann Family Organic Farm in Rochester, PA, we purchased a CSA winter farm share providing us with 5 separate produce shipments throughout the months of December 2015 through March 2016. We received everything from recognizable apples, potatoes and onions to more unusual items such as romanesco and sweet dumpling squash. Parents and caregivers of the preschool students, as well as high school students, were encouraged to take part of the CSA home to share something new and organic with their entire family.
In addition to the new foods, high school students, with our guidance, created several hands-on lessons that demonstrated to all involved that eating healthfully is easier and more affordable than it is often thought to be. Lessons included cooking vegetable barley soup paired with the reading of the classic tale Stone Soup and a science investigation and taste test of organic apples of various colors. The vegetable soup was sent home with a recipe and cost break down of the ingredients, proving that a family of four could be fed a healthy, organic vegetable based meal, for around $6. Organic oatmeal apple crisp was also prepared by high school students and given to preschool families as proof that healthy dessert options do exist!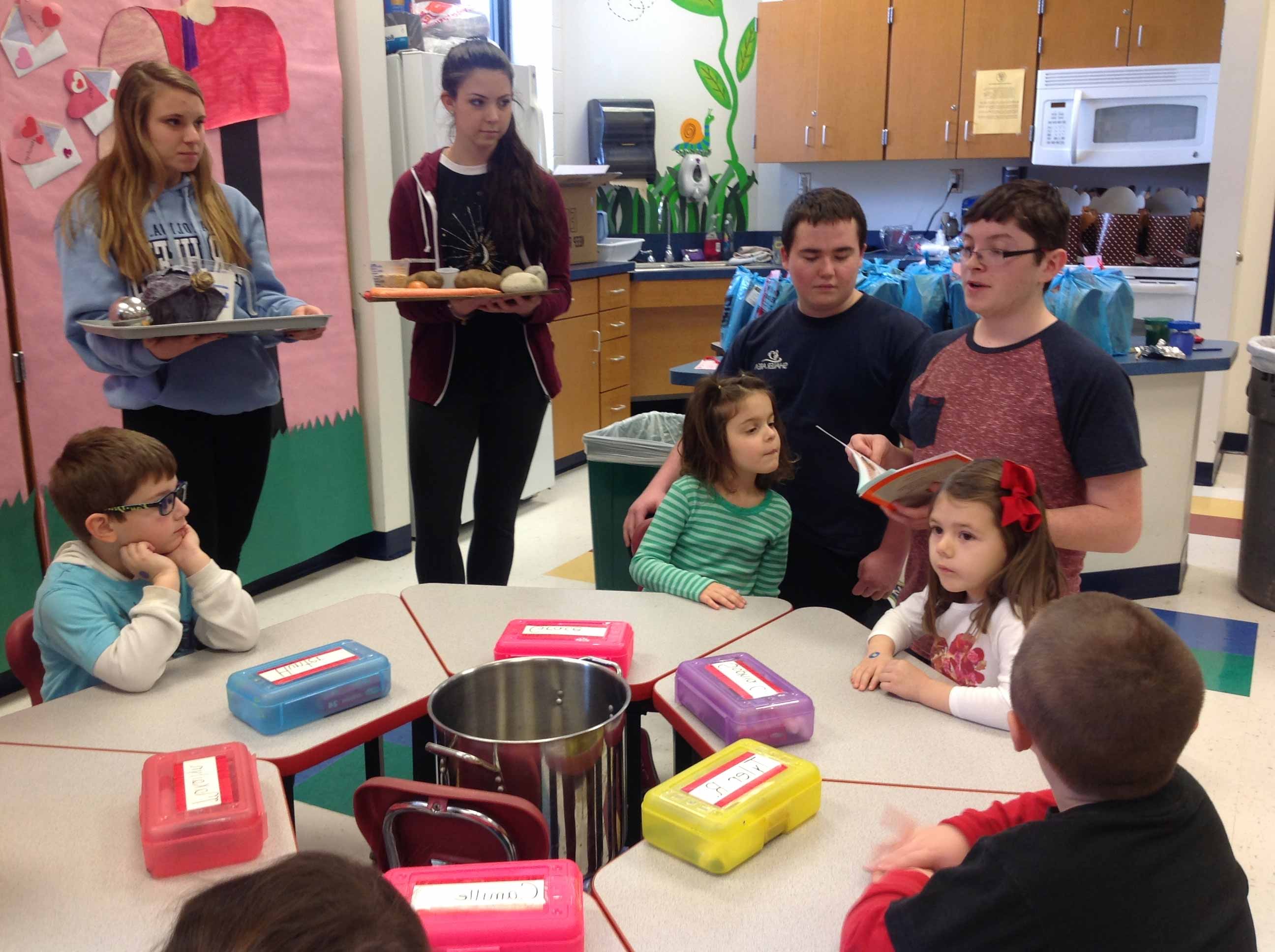 Overall, the positive feedback from all involved was overwhelming. Students were able to cook and spend time with family, away from electronics, which is another happy outcome. This program was able to positively affect a large group of families with a diverse amount of ages, incomes and eating habits.