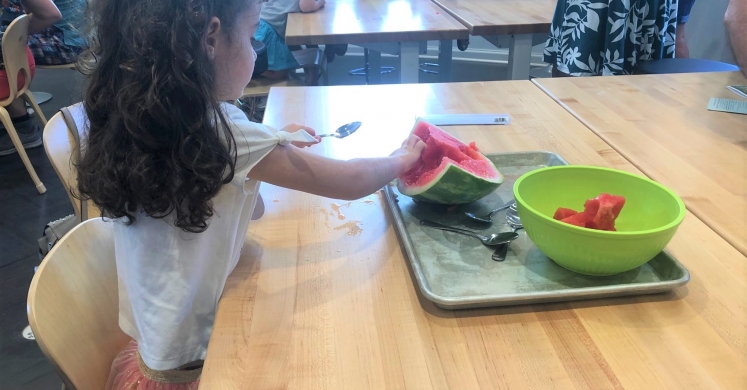 Learning about Hydration at Summer Fun Days with Let's Move Pittsburgh!
If you were able to join us this past Tuesday you got to hear all about the topic for Summer Fun Day- the World of Water! We got to learn all about hydration and the benefits of drinking good water. We started our morning with a cooking class and story time with LMP's very own registered dietitian Maris Altieri. She taught all about the importance of staying hydrated and how we can even get our water through our food! Kids helped make a tasty watermelon and mint salad. Watermelon is one of the foods that help us keep our bodies well hydrated!
Zesty Watermelon Salad
Prep time: 10 minutes
Serves: 6
Ingredients:
3 lb seedless watermelon , cubed
1/4 cup fresh mint leaves , chopped
zest of 1 limes
Juice of 1/2 lime
1 tablespoon honey
Directions
Place the chopped mint leaves in a large bowl and muddle them with a fork. Add the lime zest, lime juice, and honey and mix well. Add the watermelon and toss gently. Serve chilled.
Throughout the Conservatory there were plenty of kid-friendly activities. Our friends from Kidsburgh joined us in the Tropical Fruit and Spice Room with fun crafts for kids to make and take home. Kids and families could enjoy making crafts like flowers from recycled paper, monster origami books and even kid-friendly circuitry kits!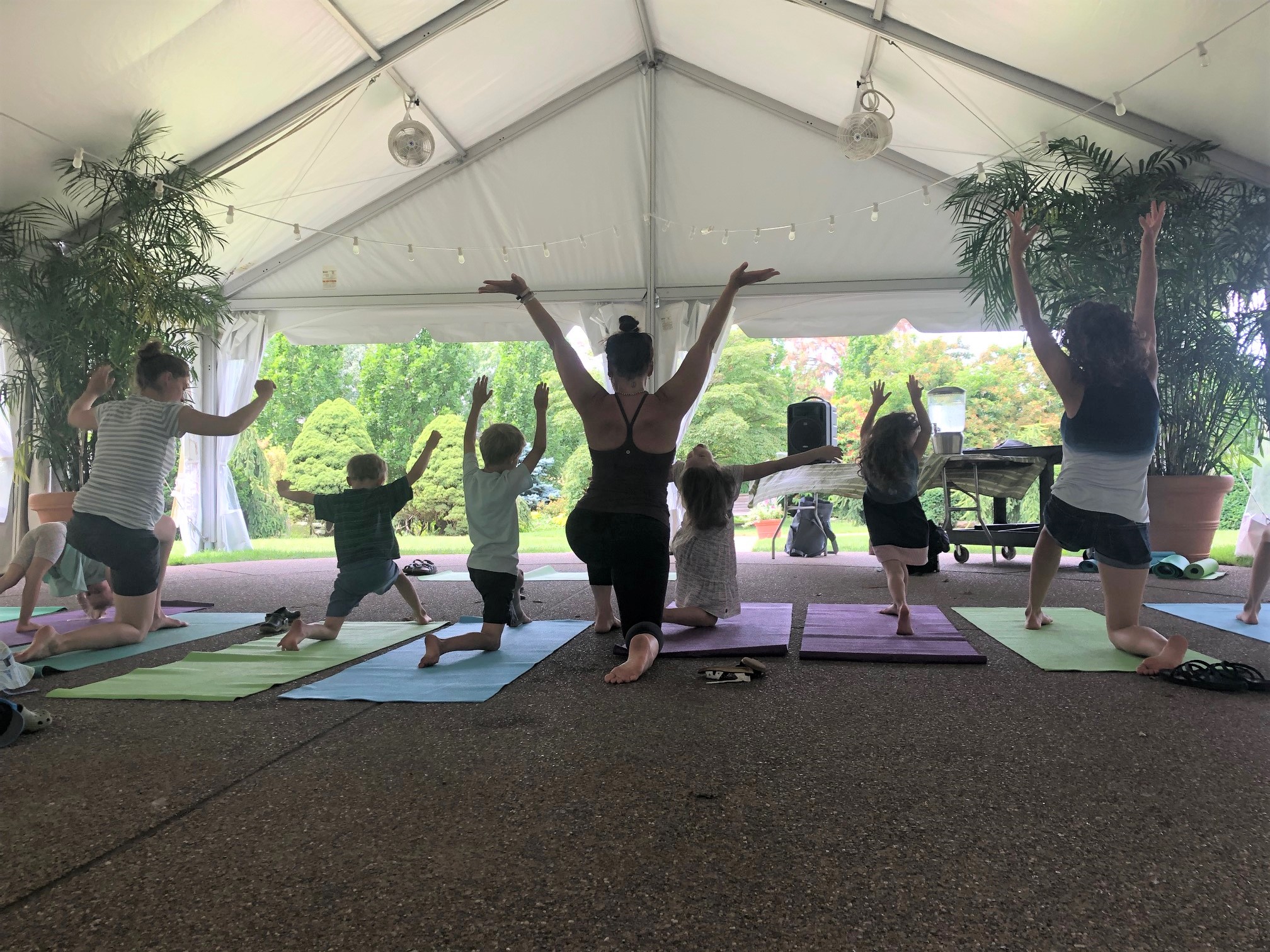 Over in the Tropical Forest we got to try fun and deliciously healthy fruit infused waters. We tasted pineapple, cucumber-lemon water and strawberry-mint water. After trying all the waters kids and families voted of their favorite. Strawberry-mint won with the most votes! Kids also had the opportunity to paint with ice. That is a great cool-down activity for hot summer days!
If you weren't able to make it for World of Water day you here is a recap of what we learned! Did you know that our bodies are made up of 70-80% water? That is why fueling our bodies with lots of water is so important and good for us. Staying hydrated helps keep our bodies in peak shape and help us to stay focused throughout the day! In the hot summer months it is extra important to keep ourselves well hydrated. We understand that it can be hard to avoid sugary drinks and juices so here are a couple suggestions to encourage more water! Fruit infused waters are an awesome way to encourage kids to drink more water. You can try some of our favorite infusions like pineapple water or the strawberry-mint water, or use it as an opportunity to get creative in the kitchen and discover a brand new water flavor! If you are still having a hard time drinking your water try eating it instead. Foods like watermelon in our Zesty Watermelon Salad are filled with water. Watermelon is made up of 91% water! There are so many other fruits and vegetables that are full of water too like cucumber, celery, strawberries and even eggplant!