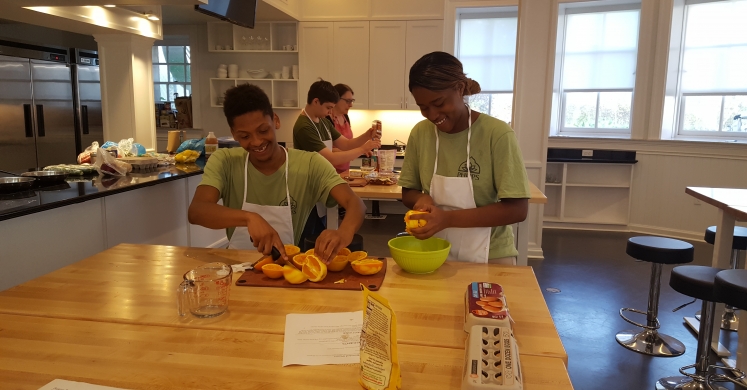 Learning for a Greener Future 2019: Week 2
The Learning for a Greener Future internship is a six-week program offered by Phipps to Pittsburgh-area high school students. Cheyenne Griffin and Cody Jones completed the internship last summer and have returned this year as Intern Leaders. In this blog they will document the interns' weekly experiences and share their insights and ideas!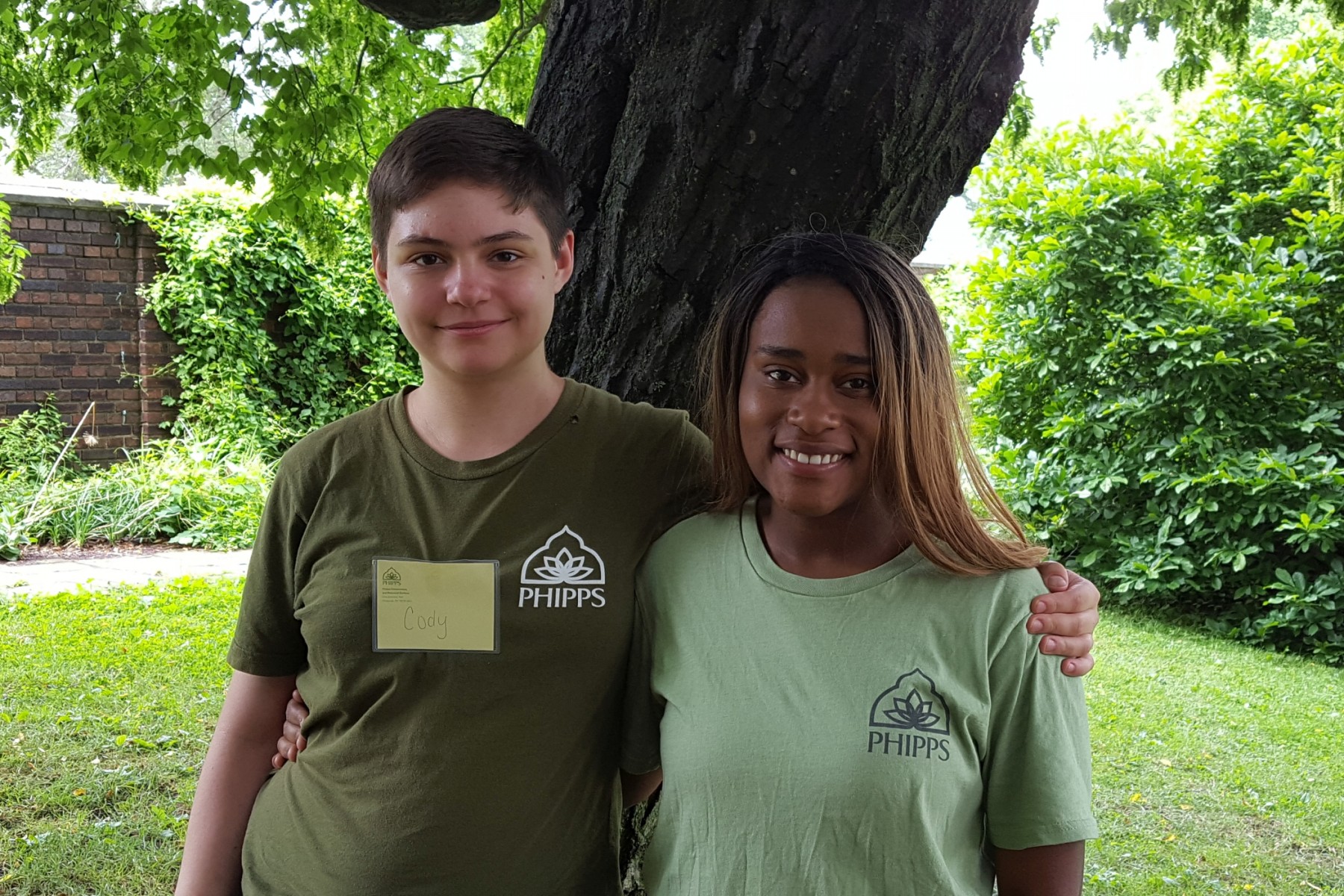 On Monday we started the day with a lesson on plant nomenclature with horticulturist Laura Schoch. During this lesson we discussed how plants get their names and how the name of the plant can tell you many things about it. After that we then started to brainstorm design ideas for some props that will be displayed in a future show, which led us up to lunch. After lunch, Anthony Stewart from DECO Resources LLC came and shared with us not only the reasons why soil testing is important but also how to soil test and different resources so you can get it done at your home. We also got a chance to do some hands-on soil testing. Later on, we broke down into tiny groups and created our own communities, discussing certain attributes/effects of the establishments within the communities and ending the day with our daily journal prompt.
Continuing into Week 2, on Tuesday after light conversation in the morning, we walked over to Pitt for a campus tour from rising Junior, Sasha Nebrat. During the tour, she acknowledged some of the major buildings such as the Cathedral of Learning, Heinz Chapel and the 3 Litchfield Towers, as well as gave personal insight on college life and potential experiences that one might have. After the tour, we had lunch at The Porch, a restaurant that focuses on cooking in a sustainable way and that works with many local organizations. We even got the chance to get a tour of the rooftop garden led by Chef Red. After making it back to Phipps, some of the interns went to help with a kids program while the other group of interns worked on project ideas. We ended the day, discussing environmental issues such as air quality, water pollution, lead in soil, etc. and our daily prompt.
Next, on Wednesday morning, we got into our groups and worked with horticulturists Jess, Itzik and Katie until lunch time. After lunch, we met up with Doug Oster, a professional photographer, and he talked with us about photography and all the different types of angles. At the end of the lesson, we were all assigned cameras and got to start taking some portrait pictures. Once our time with Doug was over, Sarah States, the Director of Research and Science Education, came and talked with us about ozone's effect on the air quality. We then went out into the edible garden and measured the impact of the ozone on four main plants. We ended the day with light discussion and the prompt of the day.
On Thursday, after beginning the day with little discussion in the Nature Lab, we headed up to Botany Hall to begin our cooking session with members of Slow Food Pittsburgh. Our dishes consisted of Frittatas (vegan and traditional), kale salad, buttered bread and then baked sugar plums and ice cream for dessert. During this time, we got to listen to Shelly Oswald as she talked about her sustainable ways of raising chickens and preserving rare and heritage breeds on the Old Time Farm. Later on in the day, we talked about watersheds and environmental effects on certain communities. We ended the day with explaining what we liked so far and what we are looking forward to doing along with a writing prompt.