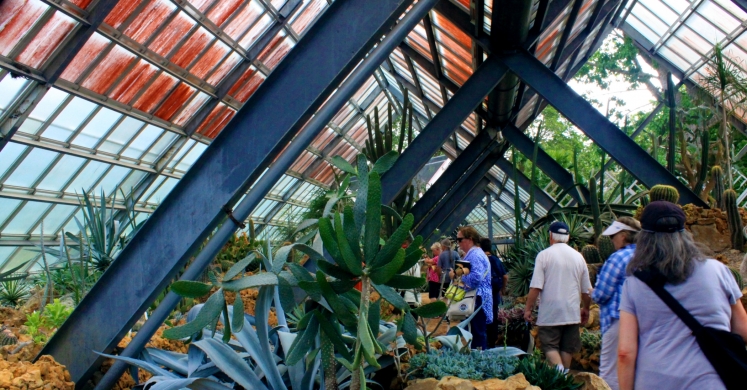 National Botanical Garden of Cuba
As part of the three-year planning and design process behind our upcoming Tropical Forest exhibit, Dr. Emily Kalnicky and Jordyn Melino are traveling to Cuba to study first-hand the region's biodiversity hotspots, natural resources and culture. Follow their adventures!
We started our day with a visit to the National Botanical Garden, an educational and research-based garden with collections of endemic Cuban plants along with Asian, African and desert collections. In the mid-1960s, Fidel Castro declared there should be a botanic garden in each province in Cuba, and the National Botanic Garden, about 600 hectares of maintained gardens, was formed. We met with the garden's director and were joined by a horticulturist along with our botany guide, Lucia. We learned that in Cuba, a common name for Bursera simaruba, which we know as gumbo-limbo, is the "tourist tree," referring to its red and peeling bark resembling sunburnt tourists!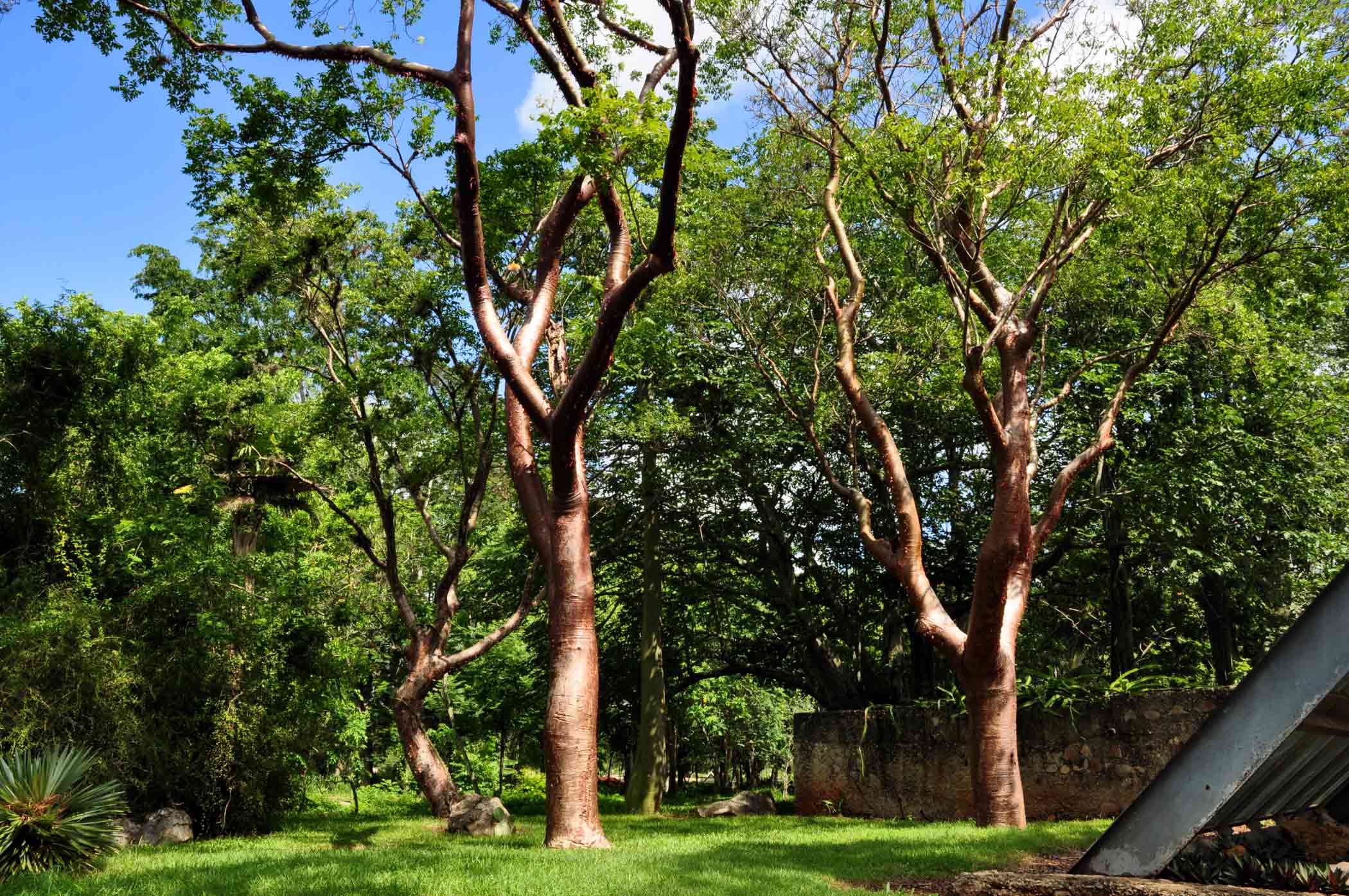 We enjoyed lunch outside of their Japanese Garden at El Bamboo, an ecological restaurant with an all-vegetarian menu. The meal included mashed plantains, squash, okra, beets, rice, fried plantains, eggplant and a delicious fruit compote that had a pleasant cinnamon taste. We were given the option of guava or fresh pineapple juice, and we both tried the pineapple juice, which was refreshing and delicious.
After lunch we headed to Santiago de las Vegas, a town of about 22,000 citizens which is south of Havana. Here we visited INIFAT, whose name in English roughly translates to "The Alejandro de Humboldt Fundamental Tropical Agriculture Research Institute." There we met with several Ph.D. and master's-level researchers and directors of development to learn about the research they are doing and see the facilities. We learned that INIFAT was the first research station in Cuba, and the second in all of Latin America. INIFAT currently has over 450 researchers and works collaboratively with the Ministry of Agriculture to grant advanced degrees in urban agriculture.
The staff members at both the National Botanical Garden and INIFAT spoke about changes they are seeing and research they are doing related to climate change. Changing temperatures and precipitation are affecting the variety of plants, soil moisture and numbers of pollinators. At both sites researchers expressed a strong desire to expand their collaborations and research opportunities related to climate change, urban agriculture and general botany. INIFAT also noted that they are currently working on research related to "bioproducts" for use in pest management.