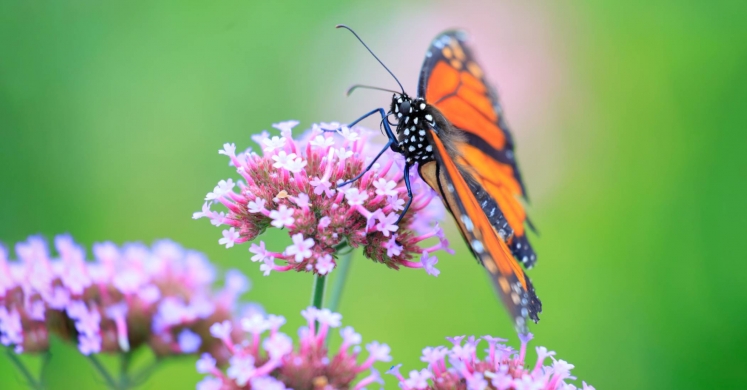 Resolve to Garden More Sustainably in 2019
Sustainable landcare is a set of concepts and practices for caring for your lawn and garden, as well as designing, installing and maintaining your landscape. It focuses on developing an ecosystem in your yard with healthy soil, well adapted plants, and low-impact pest and disease control. Sustainable landcare focuses on the relationships between soil organisms, plants and other living creatures such as birds, bees and butterflies. Unlike traditional landcare where professionals react to problems in the landscape, sustainable landcare works to create healthy soil and healthy plants in order to prevent problems from taking place.
Adopting sustainable practices can give you the peace of mind of knowing that your yard is chemical free, healthy for your family and welcoming to nature. You can feel confident in eating fresh fruits and veggies from your garden and enjoying the birds and butterflies that come to visit.
Sustainable landcare is increasingly important as we are learning more and more about the negative impacts of our dependence on chemical fertilizers and pesticides. Studies have shown that some pesticides can cause cancer, reproductive problems, birth defects, central nervous system disturbances, liver and kidney damage, and skin irritation. On top of this, we are polluting our waterways. USGS water quality monitoring data shows higher concentrations of pesticides in urban and suburban neighborhoods than in agricultural areas. Homeowners use 10 times more pesticides and fertilizers than farmers do on their crops; in fact, lawns are the largest crop grown in the United States, covering an estimated 63,000 square miles! How we manage our lawns and in our gardens has a significant impact on the larger environment.
To help you start your year right, we're providing five resolutions for your yard, three resolutions for your lawn and seasonal gardening tips for a gorgeous, thriving chemical free yard. And if you have questions, contact a Phipps Sustainable Landcare Accredited Professional — they're available to help! Resolve to put away those chemicals and start managing your yard sustainably. Here's to a greener new year!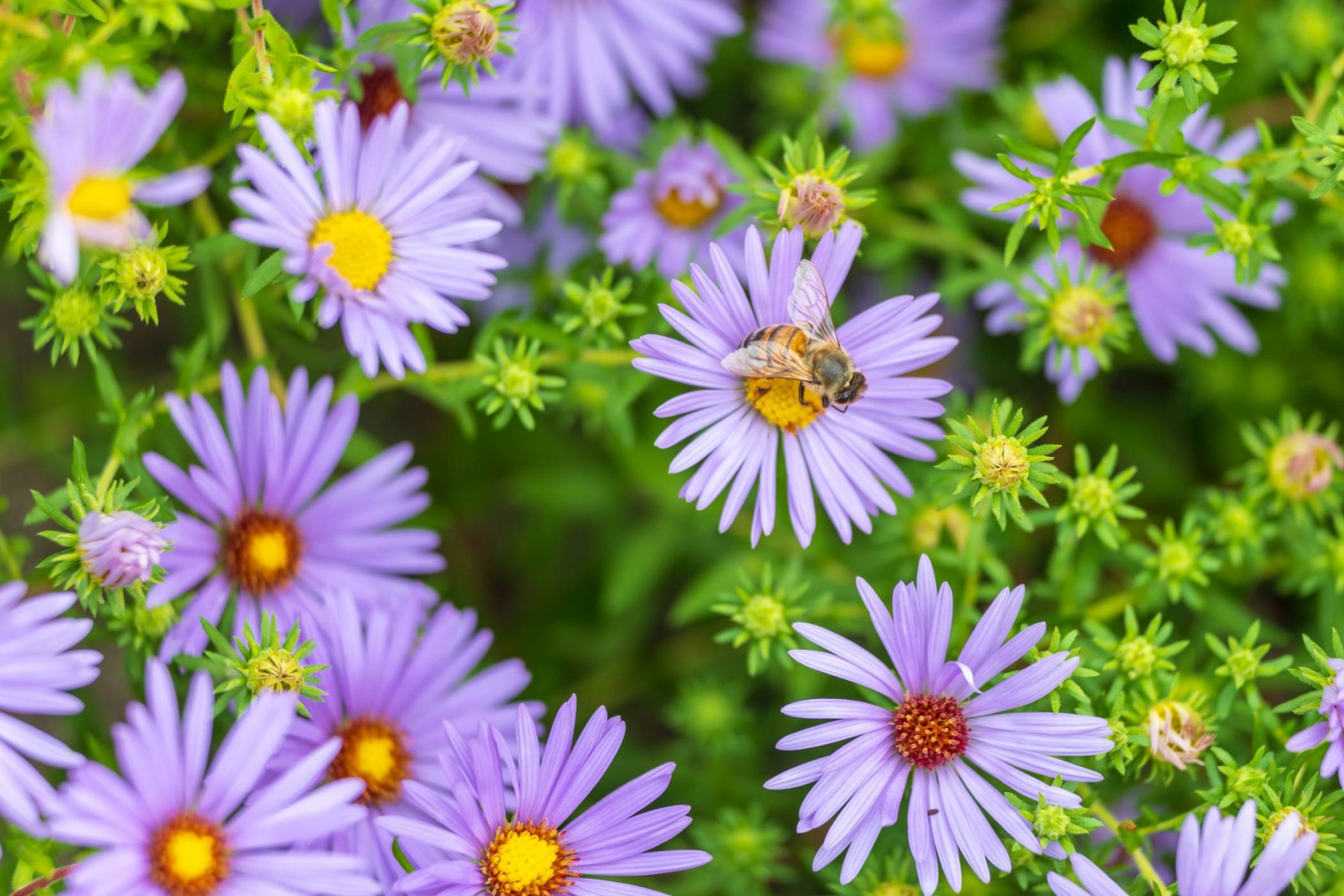 Five Resolutions for Your Yard
Observe your yard. Get to know all about your yard. Learn its likes and dislikes, and its shady and sunny sites. How steep or flat is your land? Where does water collect? What are the microclimates?
Choose the right plants for the land you have. Use the information that you learned about your yard to read plant labels and choose the best plants for your place. Select disease resistant varieties when available.
Feed the soil. Add compost and mulch around plants. Organic matter is natural fertilizer for your plants. Keeping the ground covered with mulch reduces watering and weed pressure while adding essential nutrients. For more details about your soil, get a soil test and talk to a professional.
Recycle waste. Buy or build a compost bin for all of your yard scraps and kitchen waste. Use finished compost in your garden. Stop buying soil and using chemical fertilizers.
Attract and protect wildlife. Your garden is a small ecosystem. Soil organisms help feed your plants and plants attract birds, bees and butterflies. Beneficial insects can act as natural pest control.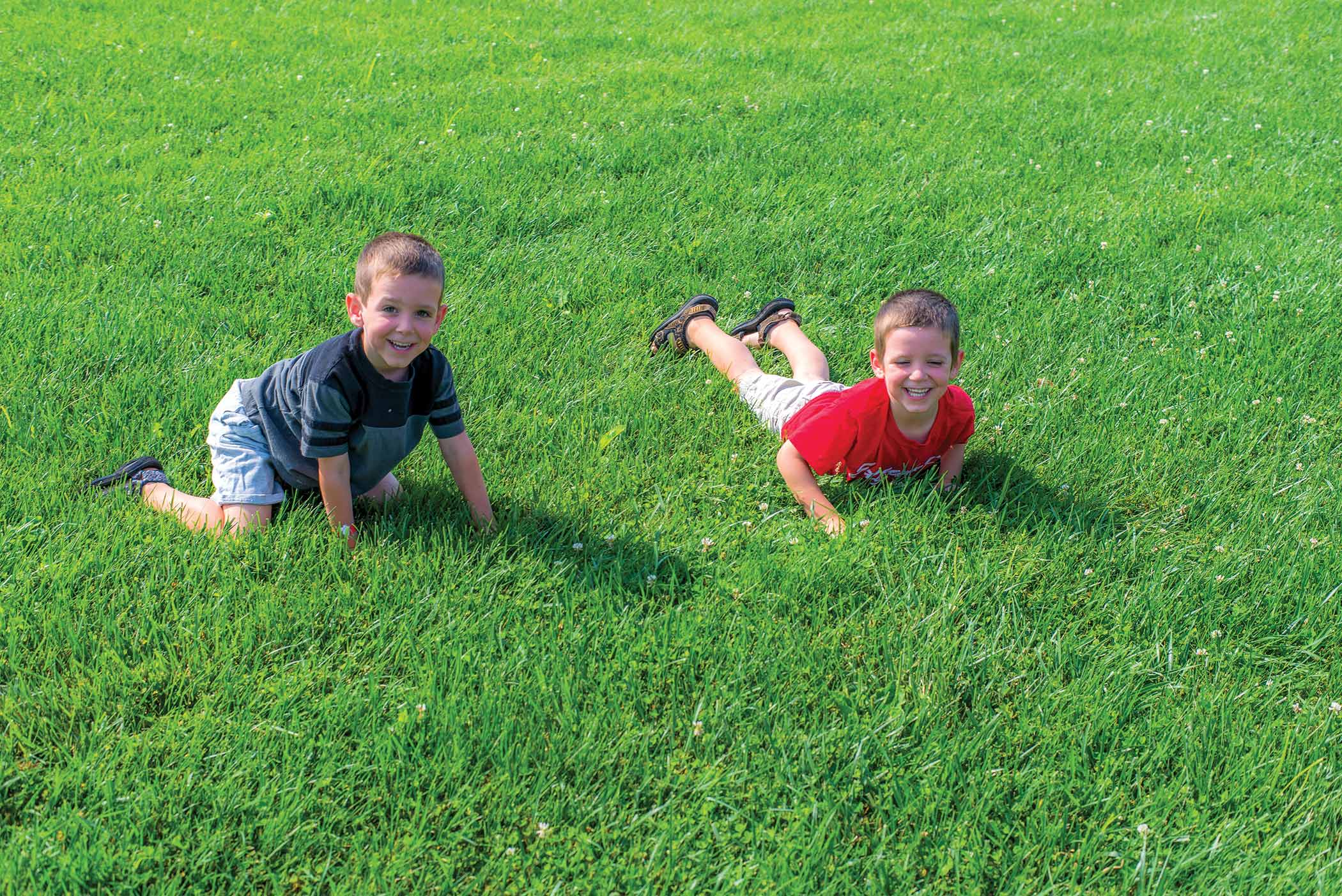 Three Resolutions for Your Lawn
Maintain your lawn at 3 inches in height. This slightly taller grass will reduce weeds in your lawn by shading out weed seeds that need sunlight to grow.
Leave your clippings. Grass clippings hold a lot of nitrogen and other nutrients that growing grass needs. By leaving your clippings, you will feed the soil and this will also reduce watering needs.
Keep less lawn. Reduce the size of your lawn by expanding the edges with mulch or flower gardens or plant lawn alternatives like Pennsylvania sedge or wild strawberries.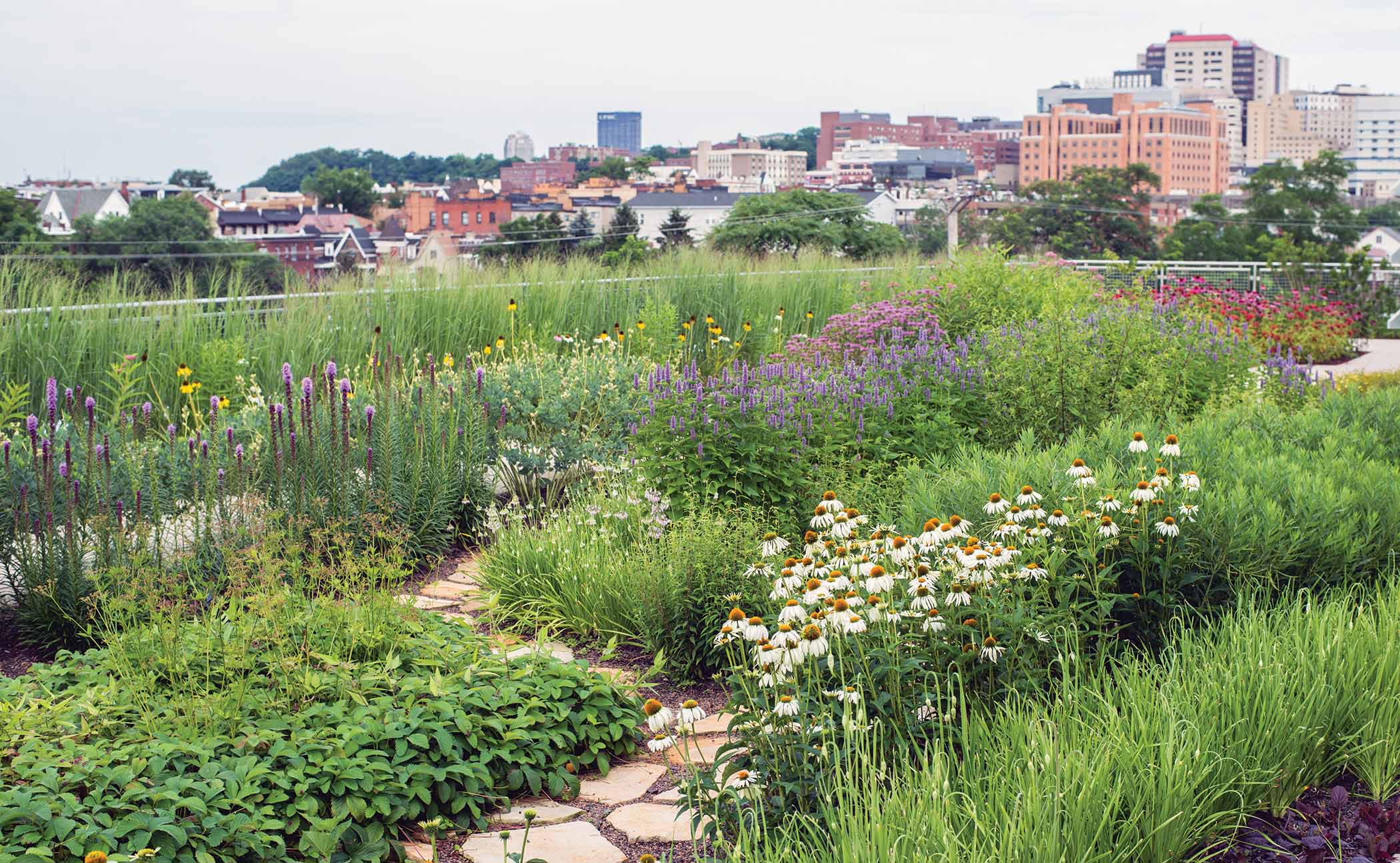 Seasonal Gardening Tips: Your Year at a Glance
Winter: Winter is a wonderful time for garden dreams and plans. Sign up to receive seed and plant catalogues and think spring while you plan your garden. Tools should be stored in a covered, dry place through the winter or when not in use. Give them needed attention by cleaning and rubbing them down with mineral or linseed oil on the metal and the wood. If you had a Christmas tree, simply toss it in the backyard instead of sending to a landfill. Christmas trees offer cover for birds and other wildlife through the winter and their branches can be cut and used as mulch around woody plants. While woody plants are dormant, you can prune back damaged, dead or diseased branches. Research the best way to prune your fruit trees.
Spring: Spring is a gardener's favorite time of year, when bulbs and perennials begin to peek out of the ground. But it is also a busy time of year with many tasks to be done. Complete your spring garden cleaning by cutting back dead perennials and tall grasses that you left through fall and winter. Start a compost pile so that all of this nutrient rich plant material stays on site and is used later to add fertility to your plants. Test your soil in the spring so that you know what fertility needs you're facing before adding any more plants. Spring is a great time of year to thin and divide perennials, as well as plant bare-root plants. It is good to get sleepy plants moved before their roots start to wake up and grow. Keep your soil weeded and mulched so that plants have a good head start to the warmer, active growing months of summer.
Summer: Pests are more active in the warmer months of summer, so keep your eye out for pests that may become a problem. Frequently monitor areas where pests are present, properly identifying the pest in order to learn control methods and concerns. Summer in Pittsburgh produces some of the area's wettest weather; practice good stormwater management techniques and install a rain garden if you have the space to collect and store water until it can slowly seep back into the ground, reducing the amount of water running into nearby drains. Enjoy these sunny days by making sun tea or mojitos with fresh mint leaves and relaxing in your yard.
Fall: Instead of cleaning up and removing your dead perennial stalks, leave them through the winter. Many spent flower heads have seeds for birds such as Echinacea, Rudbeckia and Coreopsis, among many others. Native plants are great hiding places for beneficial insects, and many will lay eggs in leaves or on stalks. Only cut away plants that are diseased or suffering from a plant problem. The rest can stay until spring. Speaking of things that should stay, don't send your leaves to the landfill!! They are full of nutritious organic matter that you will want to keep on site, either adding them to your compost pile, raking them into your garden beds, or spreading them out on the lawn to mow them down. The smaller bits will decompose quickly, adding minerals and nutrients to your lawn.
---
Sustainable Landcare Accredited Professionals are Here to Help!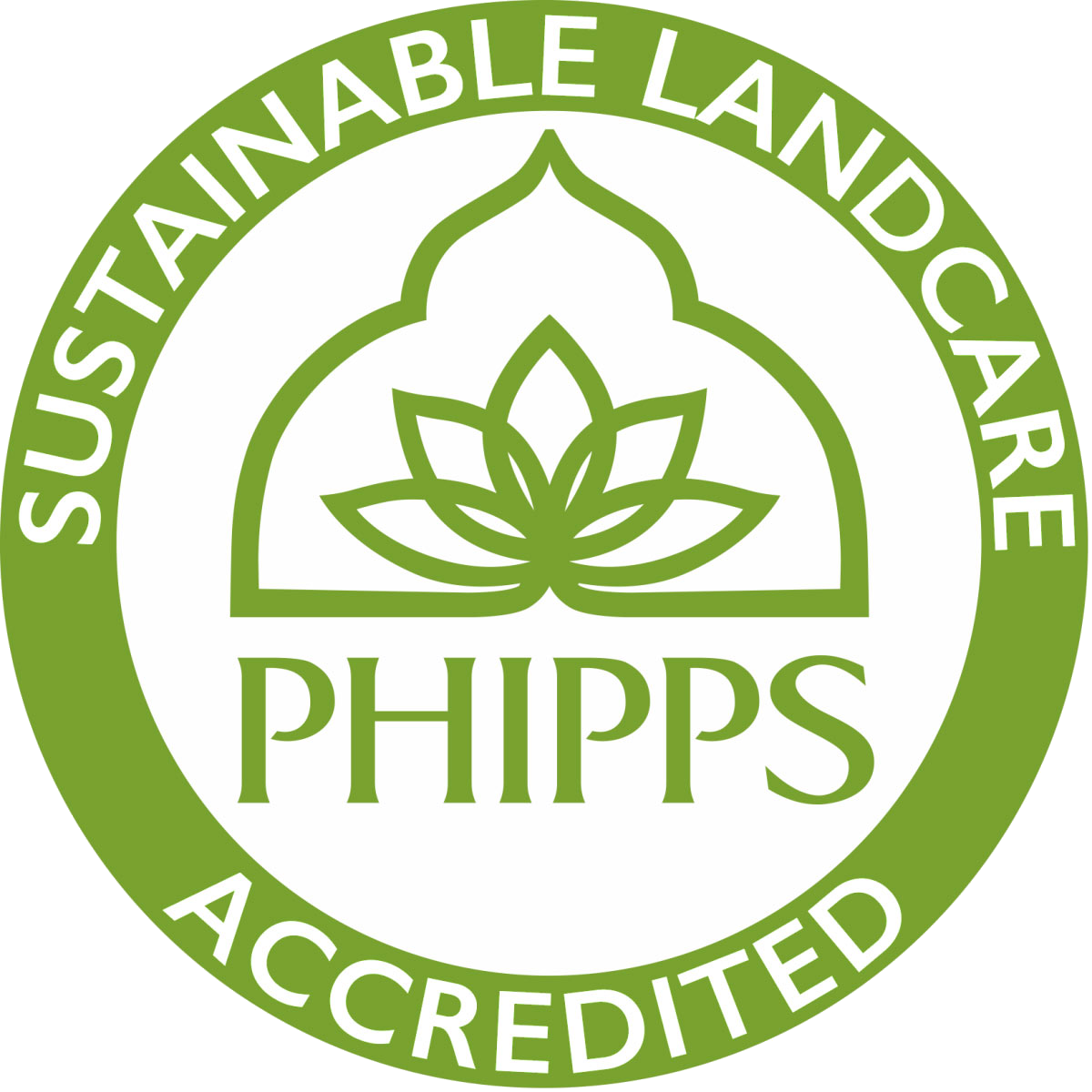 If any of this seems overwhelming, you are not sure where to begin, or you need more information and guidance to take the next step in your sustainable landcare journey, Phipps Sustainable Landcare Accredited Professionals are available to consult with you, lead landscape design or manage yard maintenance services.
Phipps Sustainable Landcare Accredited Professionals are dedicated to the health of families and the planet. They know that a beautiful landscape is not dependent on harmful chemicals. In fact, a sustainably managed landscape can provide food and flowers for humans and a cherished home for birds and butterflies. Accredited professionals have completed 30 hours of extensive sustainable landcare training at Phipps to attain certification. Each expert has pledged to follow NOFA's Organic Land Care Standards and stays current on landcare best practices and innovations through in-depth continuing education classes each year.
Find a Sustainable Landcare Accredited Professional on Phipps' website — each lists their service area, services provided and specialty services available to you.
Start the new year right with the best resolution of all — making a commitment to sustainable landcare practices that will benefit your health, your family and all living things!
Resources:
Chemical Pesticides and Human Health: The Urgent Need for a New Concept in Agriculture | U.S. National Library of Medicine
The Problem of Lawns | Earth Institute, Columbia University
The American Lawn Is Now The Largest Single 'Crop' In The U.S. | The Huffington Post
Benefits and Risks Associated with Landscapes | United States Environmental Protection Agency
Photos © Phil Johnson II, Paul g. Wiegman