Phipps Conservatory and Botanical Gardens offers a variety of room sizes and configurations for any special event, from a small group retreat to a large indoor/outdoor wedding reception. Learn more below and peruse photos of each space, and download our campus map to see these where these spaces are located.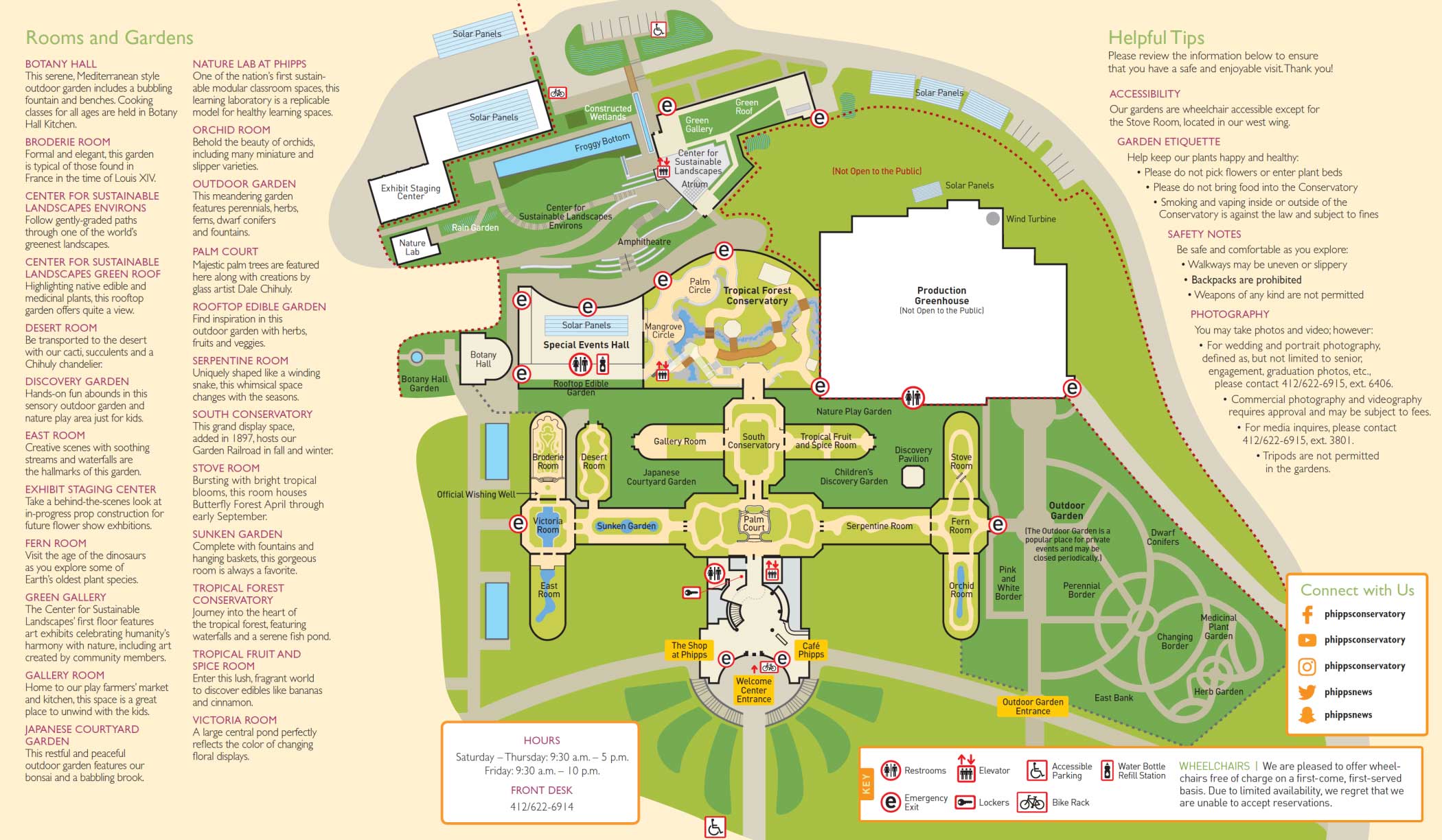 Contact Us
To learn more about planning your special event at Phipps or to schedule a tour, contact the Phipps events team at eventsales@phipps.conservatory.org and 412/315-0685.
Special Events Hall
With its state-of-the-art audio-visual equipment, our Special Events Hall is a fantastic venue for conferences, meetings and more. This space features floor-to-ceiling glass walls that offer dramatic views of the adjacent Tropical Forest and Oakland neighborhood landmarks. Try the Tropical Forest and Special Events Hall combination package, which allows for a gorgeous terrace ceremony, a cocktail reception in the Tropical Forest, and an elegant dinner in the Special Events Hall.
---
Outdoor Garden
Make this classic four-tiered garden the setting of your next corporate dinner or philanthropic event. We provide seasonal tents to accommodate 200 seated guests with a dance floor. Additional tents can be rented to accommodate up to 250 guests.
---
Welcome Center
In our LEED®-certified Welcome Center, guests can enjoy refreshments from the award-winning Café Phipps as they mingle beneath a striking Chihuly chandelier.
---
Palm Court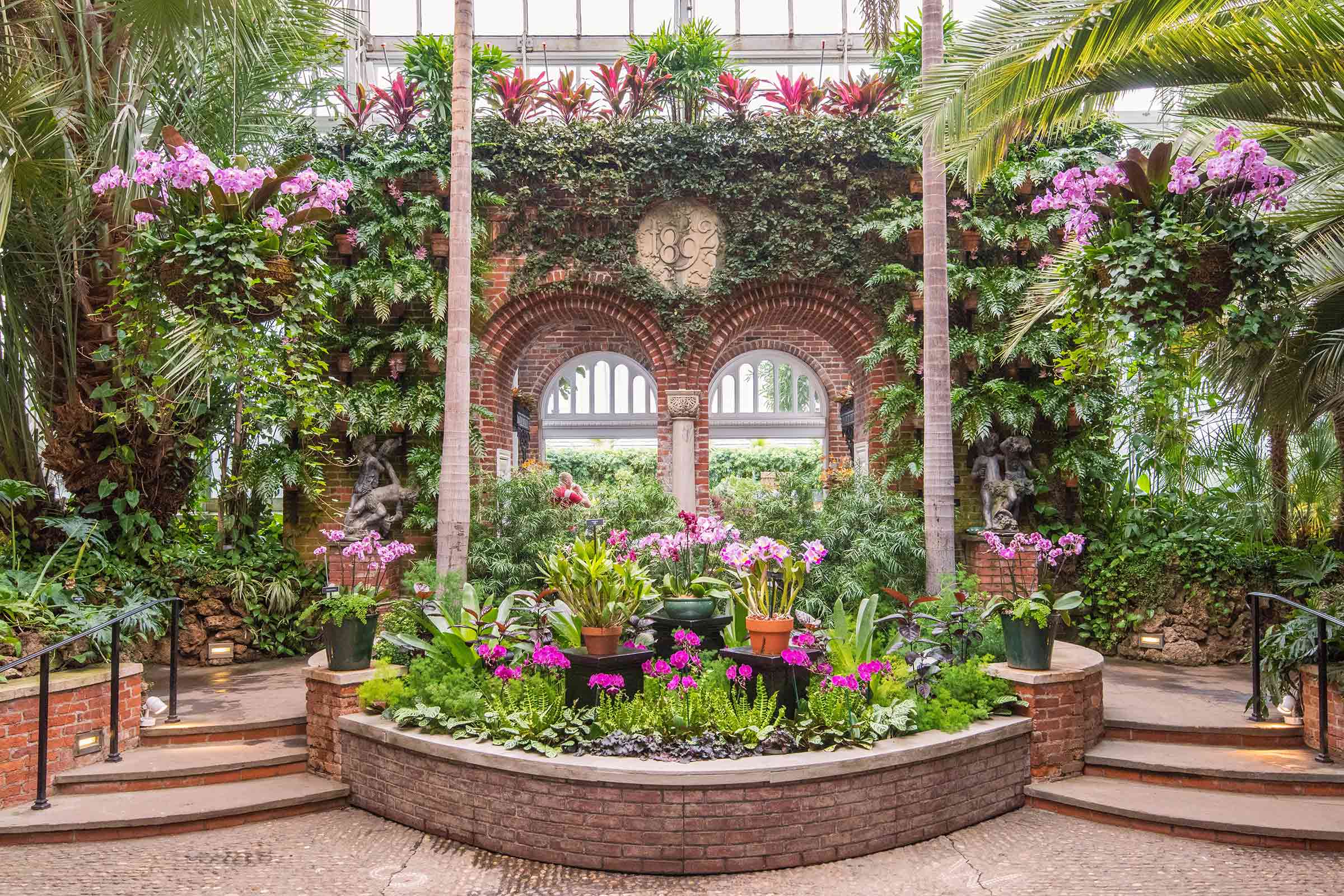 Chihuly glass artwork is nestled amidst a profusion of palms in this spacious interior court of the glasshouse, an excellent space for food and beverage stations, and corporate meet-and-greets.
---
Tropical Forest Conservatory
The Tropical Forest Conservatory, a 12,000-square-foot display area, features a new tropical theme every three years. A meandering path, treetop lookout, waterfalls and fish pond make this breathtaking horticultural showcase an exceptional event space. Hosting a corporate networking event or social mixer? Conversations flourish in this lush and inspired atmosphere.
---
Botany Hall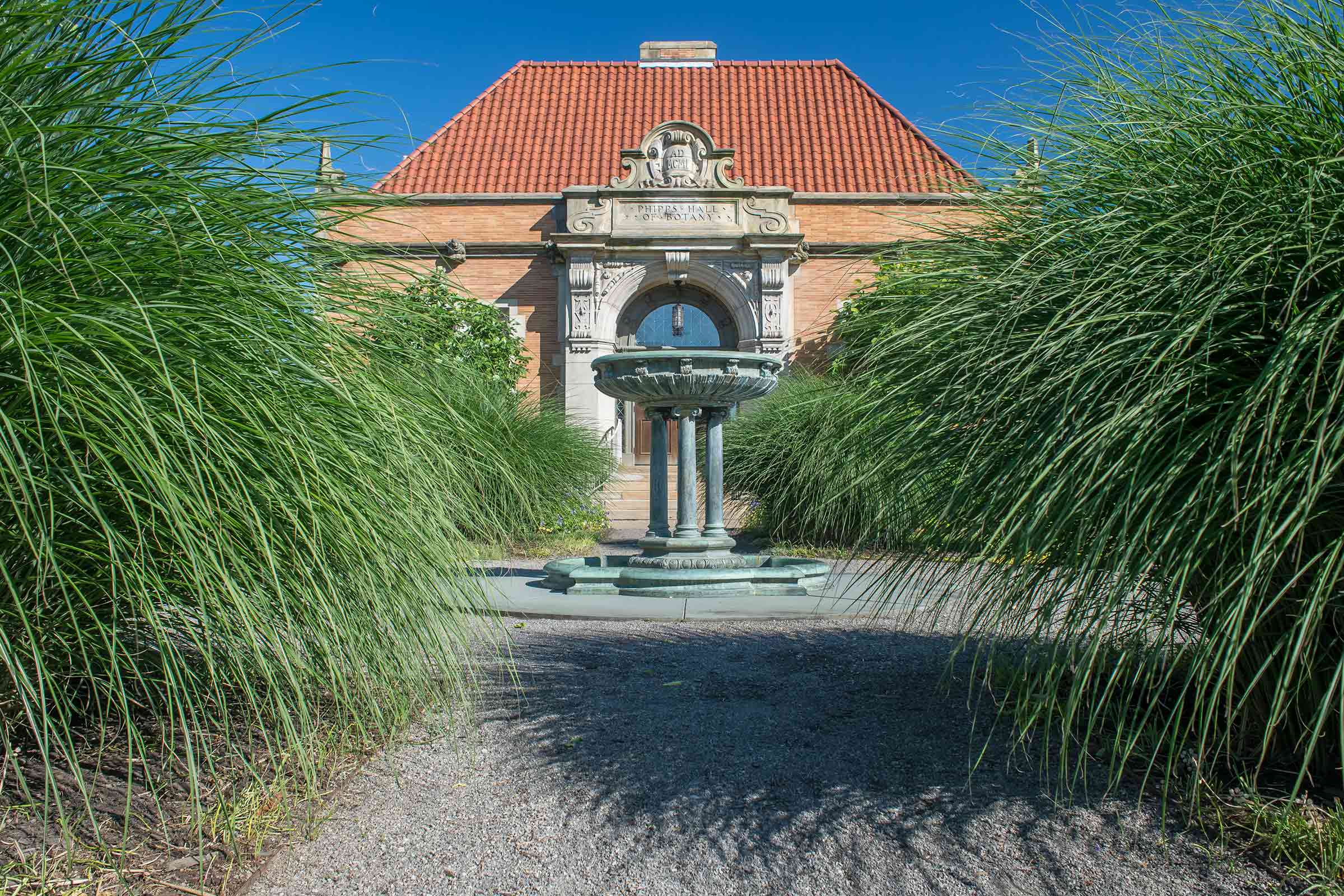 Botany Hall, with its fully equipped, 100-seat auditorium, is perfect for business retreats, lectures, presentations and seminars.
Photos © Happy Out Photography, Leeann Marie Photography, Steven Dray Photography, Breanna Elizabeth Photography, Jessica Lee Photography, Phil Johnson II and Paul g. Wiegman.