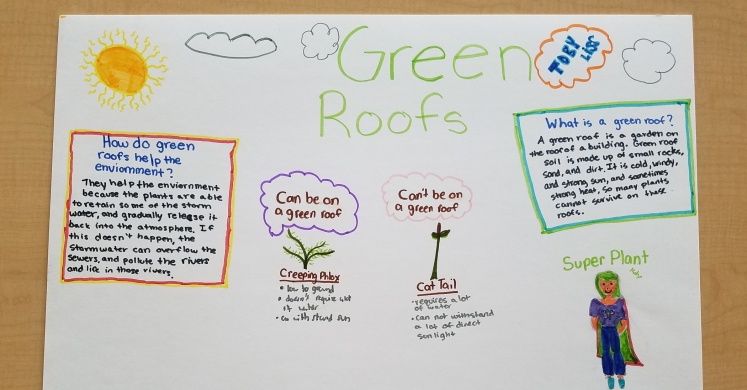 #bioPGH Blog: The Botany in Action Fellows Meet Pittsburgh!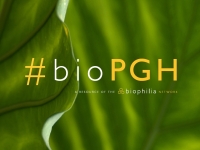 A resource of Biophilia: Pittsburgh, #bioPGH is a weekly blog and social media series that aims to encourage both children and adults to reconnect with nature and enjoy what each of our distinctive seasons has to offer.
"I think we need to draw her as a superhero!"
A group of middle school girls had just finished interviewing Toby Liss, doctoral student at the State University of New York and one of Phipps' Botany in Action Fellows. The students had peppered her with questions about her work evaluating the plants and soils of green roof gardens, and the girls were now tasked with creating a poster to summarize the information Toby had shared with them. From superheroes to super plants, the creative ideas were flowing!
Toby, along with Phipps' five other Botany in Action fellows, were participating in the Eco-Challenge, a joint effort by Phipps and the Allegheny Intermediate Unit to kick off Phipps' Fairchild Challenge. For that particular activity, groups of students from the various middle schools and high schools in attendance were assigned a Fellow to interview about their research and career. The students were then supplied with markers and poster boards to create a summary representation of what they had just learned.
More broadly, the Botany in Action Fellows were visiting Phipps this past week as a part of a four-day intensive science communication training workshop—a requirement of Phipps' Botany in Action Fellowship program. More than just a research grant, the fellowship highly prioritizes the value of science communication and outreach. Every year, high-achieving doctoral students from across the country vie for one of the program's competitive fellowships, which include funding for their research and opportunities to share their work with the public. During the four days at Phipps for science communication training, the Fellows learn to take complicated scientific concepts and explain them in a way that is accessible for a variety of audiences. Their training sessions cover topics from conquering public speaking anxiety, reducing jargon, and writing blogs. In addition to training, the Fellows are given opportunities to practice their engagement skills through tabling in the Tropical Forest, giving Peek Behind the Petals talks to members, and (new to this year!) recording interviews on camera.
As you would expect, all six of the current Botany in Action Fellows not only conduct impactful research but they are also dedicated to reaching out to their communities to share the practical applications and fascinating discoveries of their work. Sarick Matzen of U.C. Berkeley studies how a specific fern can help remove arsenic from contaminated soils, and he also has worked with urban agriculture education organizations in his area. Jonathan Flickinger and Nichole Tiernan are both doctoral students at Florida International University, and are also affiliated with the Fairchild Botanical Gardens. Thus, they both are able to study the genetics and classification of their focus plants of the Caribbean while also assisting in the educational programming offered at Fairchild. Toby, as mentioned earlier, assesses different combinations of plants and soils for green roof gardens to maximize storm water management, but she brings with her two years of teaching in public schools. Ashley McGuigan of the University of Hawaii studies agricultural forests in Fiji, and she also received a teaching license in Fiji to help her share her work with local communities. The final Fellow, Betsabe Castro-Escobar, also from U.C. Berkeley, studies the cultural use of the Calabash trees in the Caribbean, and she has done outreach in both English and Spanish-speaking schools in the Oakland, California, area.
If you missed the Fellows' visit to Phipps, you can read more about their research on our website. As returning Fellows, Jonathan and Sarick have research blogs you can follow, and the other four will be introducing their blogs and vlogs very soon!
And if you are a doctoral student in the plant sciences, and this program interests you, applications will be accepted for 2018 later in the fall!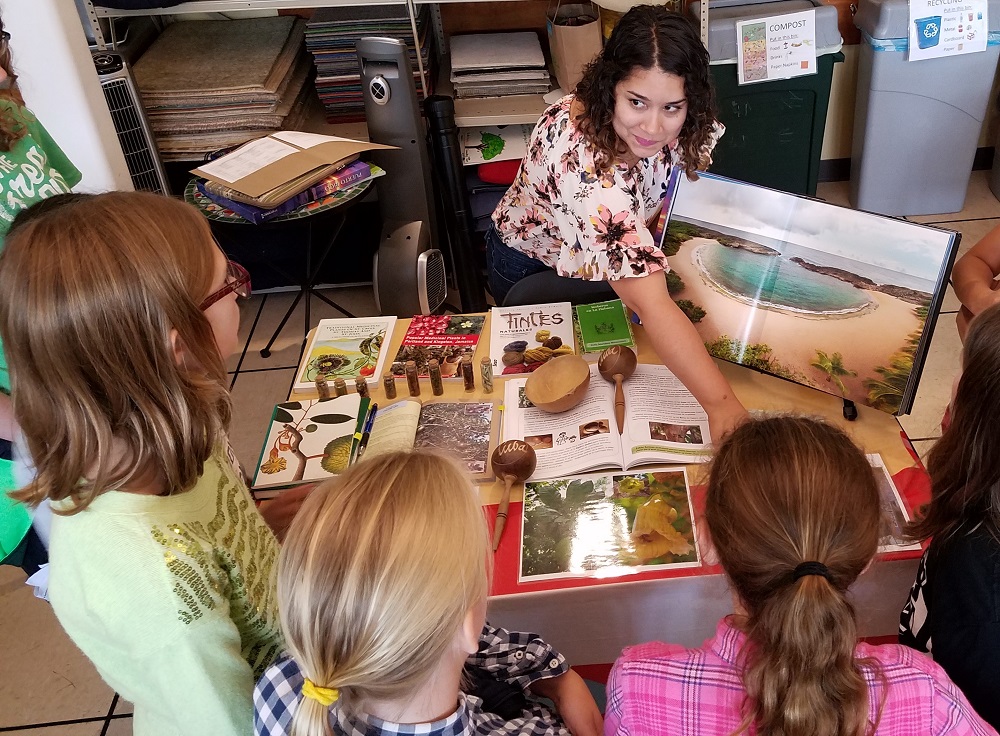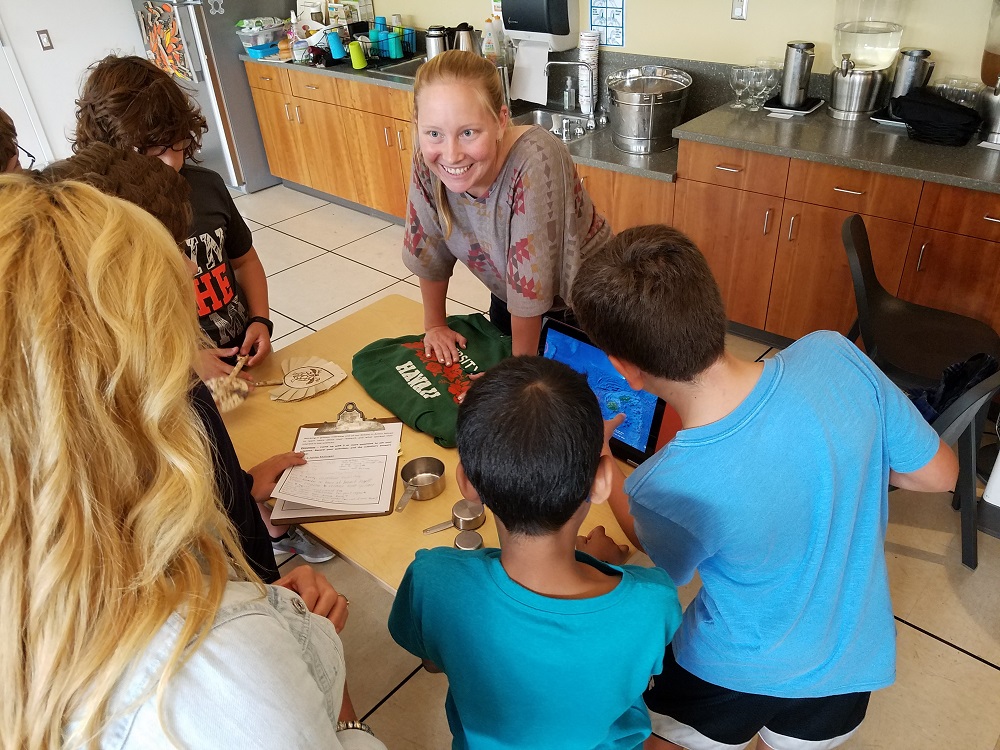 Betsabe (left) and Ashley (right) share their research at Phipps with local school children.

Students summarized Sarick's research with ferns that can draw up arsenic from contaminated soils!

The 2017 Botany in Action Fellows