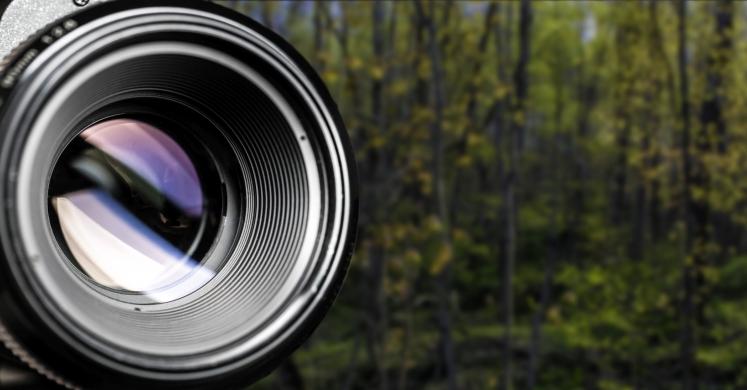 Fairchild Challenge at Phipps: Optional Video Challenge
Optional Video Challenge: "Climate Change Hero"
In this second-to-last challenge of the school year, we want to hear how local individuals are making a difference in response to climate change.
Climate Change can seem like a daunting challenge placed on the shoulders each and every one of us. However, you are already making a difference, and there are many others working hard to better the way we live for a sustainable future. Combined efforts by people like you shape the way we tackle climate change, and we want to showcase these achievements.
So far this year, Fairchild Challenge participants have explored the wonders of nature through storytelling, nature journals, artwork and technical creation. In the most recent challenge you investigated current challenges facing our environment. You have displayed the qualities of budding scientists and environmental stewards, and we are eager to hear more from you!
Phipps believes you are up to the task of raising awareness about climate change. Your mission is to identify the essential facts about climate change, establish why it is important to take action, and highlight a local individual, community or organization that is making a difference now.
Entry Requirements:
Create a video* that:

Explains the science behind Climate Change**,
Discusses why individuals should take action, or
Shares the story of a local individual, community, or organization working to take action to reduce the potential problems associated with Climate Change.

Video must be two to four minutes in length.
Video should be submitted on a flash drive or uploaded and accessible on YouTube.
Video must be accompanied by a Challenge entry form.
* Schools can submit multiple entries, but individual students should not contribute to more than one video.
** Learn more about climate disruption from these trustworthy resources: EPA, IPCC, CDC and the National Academy of Sciences.
Middle and high school challenge entries are due at Phipps Conservatory and Botanical Gardens by Fri., March 24.
You can find everything you need for the optional video challenge, including specific requirements, posters, standards and rubrics, on our website. Good luck!
Have questions? Contact Emily Nye at enye@phipps.conservatory.org or 412/622-6915, ext. 3905.
Developed by the Fairchild Tropical Botanic Garden in Miami, Fl., and adopted by Phipps as a satellite partner in 2008, The Fairchild Challenge offers a menu of interdisciplinary challenges for grades 6 – 8 and 9 – 12, attracting students of diverse interests, abilities, talents and backgrounds. The Challenge empowers young people to engage in civic life and encourages them to become energetic and knowledgeable members of their communities.