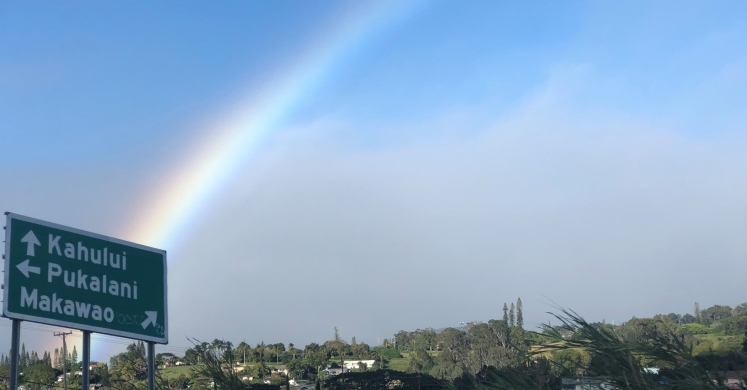 Hillsides of Haleakala
As part of the three-year planning and design process behind our upcoming Tropical Forest exhibit, Julianna Razryadov and Adam Haas are traveling to Hawaii to study first-hand the region's biodiversity hotspots, natural resources and culture. Follow their adventures!
Maui has gifted us with incredible views and a diversity of plants we have not yet encountered. From the road from Hana to the Halkeakala crater, the contrast of dry and wet, towering trees to low shrubs and grasslands, this place speaks volumes. Maui is actually comprised of several islands, together called Maui Nui, separated by shallow channels (100 – 200 feet) that can be revealed if the sea ever recedes. These are the only islands in Hawaii that are not separated by deep ocean rifts.
Our morning began climbing the steep hillsides of Haleakala. This young volcano most recently erupted only a few hundred years ago. The top of the crater reaches 10,300 feet, enough to create a sharp rain shadow. The north side of the crater encompasses true wet tropical forests. But on the side where we were — what the Haleakala National Park is famous for — it was dry. The lower portions of the uplands reminded us of Texas. This is the home of ranching in Hawaii. Cows abound, interrupted by a few small farms. Moving further up, these grasslands are replaced by chunks of volcanic rock and shrubs that rarely reach over 4' tall. The stories of plants in Hawaii tell us that there is a partner for each plant — one at Makai (by the sea), and one at Mauka (in the mountains). Many species exist throughout, their appearences changing based on the location. We see 'ohia here (Metrosideros polymorpha). Every time I see this tree (or shrub, depending on where you see it), it looks different. On Haleakala, it is different again.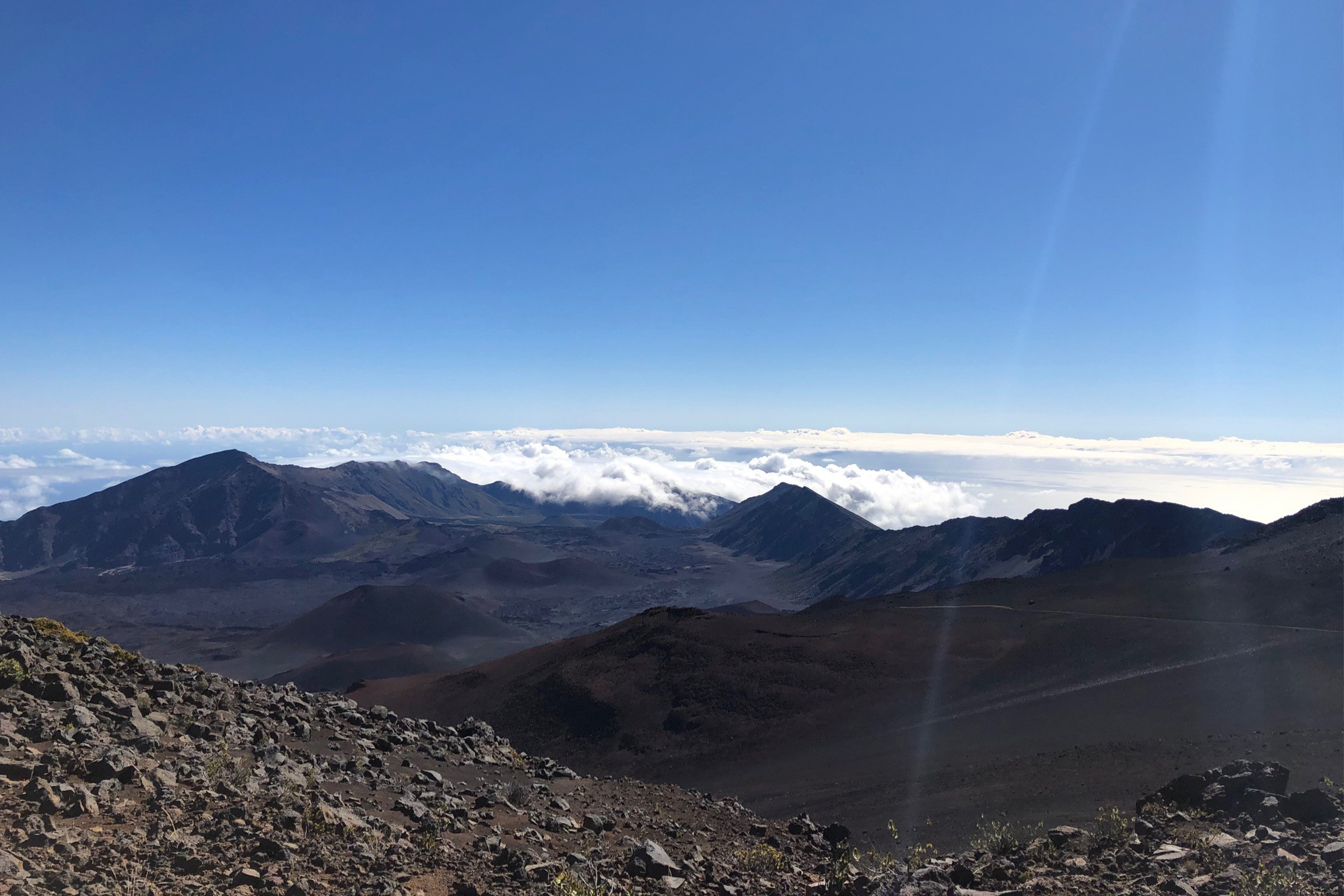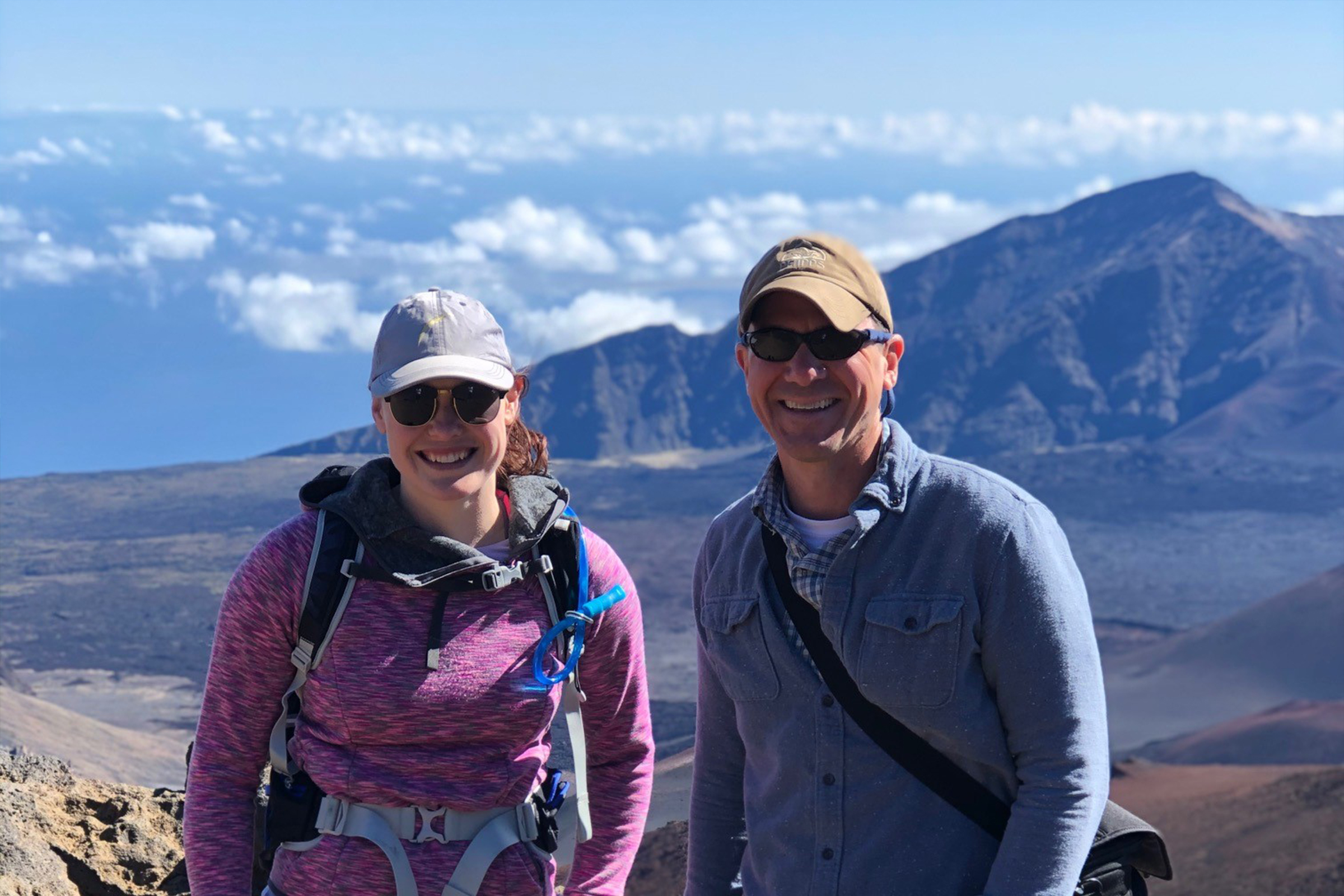 The otherworldly climate resembles an alpine environment in the northeast. The winds whip against our faces and as we hunch to protect ourselves, and the plants turn their leaves inward to do the same. There are several species of blueberries up here. Birds hide among the growth and brave the winds to get at some of their fruits. Standing silver against the red/black background is the famous silversword. This rare plant has such a shallow rooting structure that ungulates, now found throughout the island, must be fenced out of the park in order to protect them. They are currently hybridizing with other members of the Argroxiphium species, a project whose merits are debated in the conservation community.
This environment, punctuated by the blacks, reds, yellows, and purples of the rock, is complemented by the rainbows commonly seen through the clouds. Rainbows connect us mere mortals with the divine. We were honored to be graced with rainbows throughout the island of Maui.
Tomorrow we are off to our final island, Kauai. We look forward to the inspiration we will draw there.
Select photos © Julianna Razryadov and Paul g. Wiegman