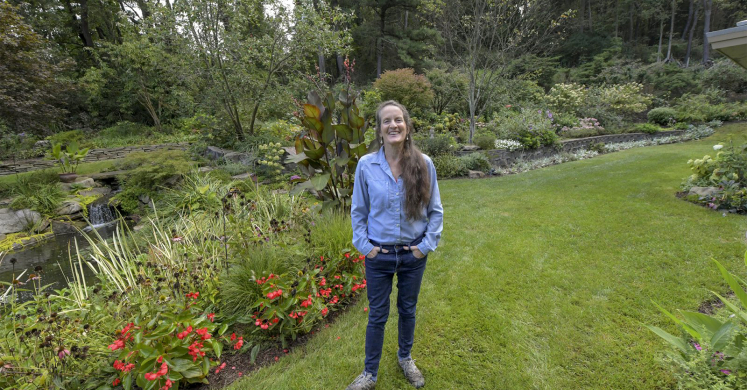 Small Gardens, Big Impact: Garden Retreat for People and Wildlife
In these colder months, we are highlighting gardens of Western Pennsylvania that inspire us with their beauty and their positive impact on the environment.
Carrie Casey of Fox Chapel received this year's Phipps Sustainable Garden Award in the category of Personal Retreat, Large. Carrie's garden is not only a peaceful place for reflection, it also helps to support local wildlife.
With the goal of creating more natural habitat for birds and pollinators, Casey and her husband began reforesting their property five years ago. They removed old, diseased trees and planted a variety of natives including a border of eastern white pine trees around an areas of their property. In a wet field they planted tricolor willow and button bush. Closer to their house they added service berry and winterberry shrubs which provide food for birds. In all they have planted over 125 native trees, many of which were purchased from Tree Pittsburgh to ensure a diverse stock. Trees planted include black gum, oaks, hemlock, white pine, paw paw, eastern red bud, bottle brush buckeye, native dogwood and American hornbeam.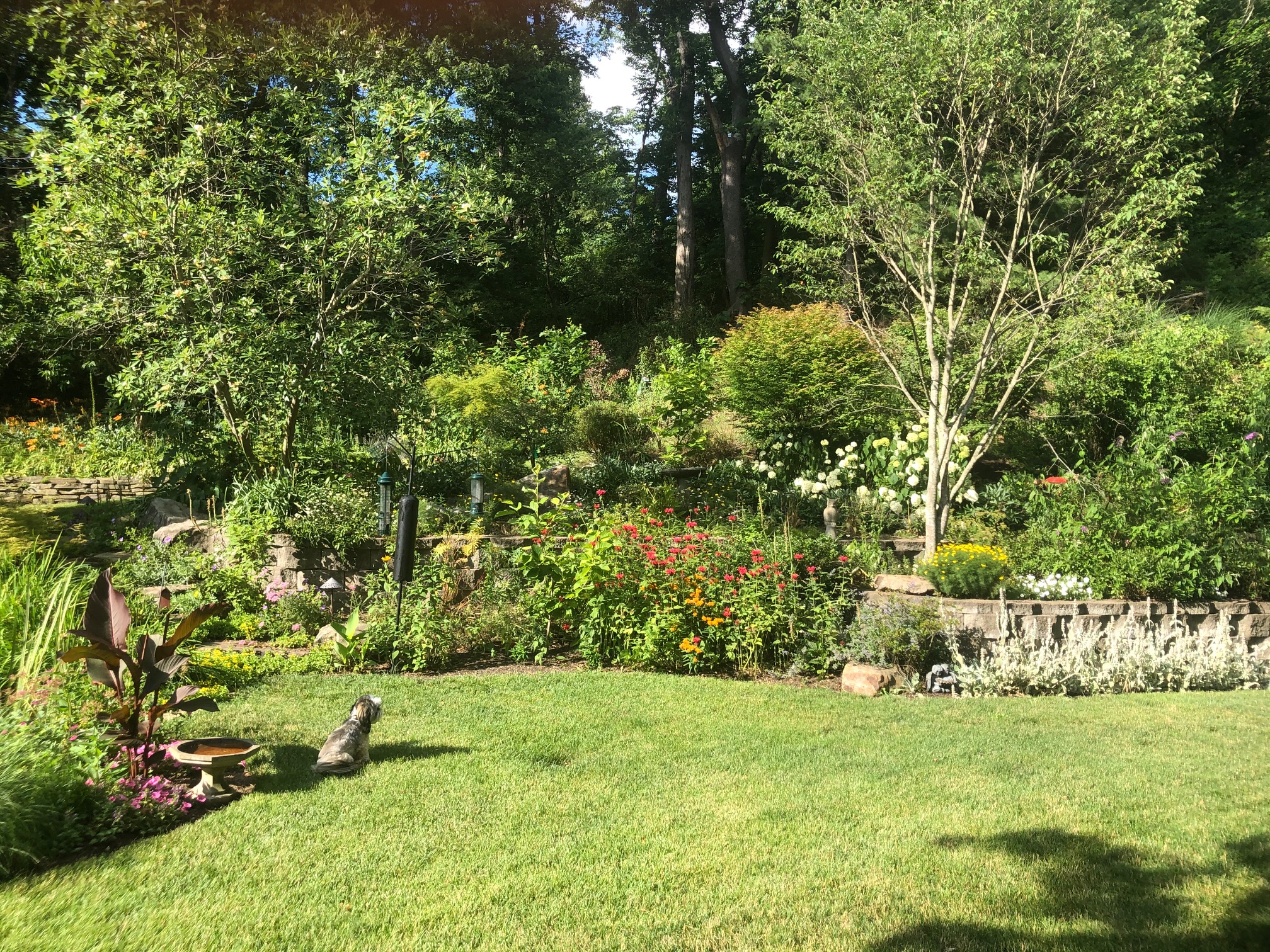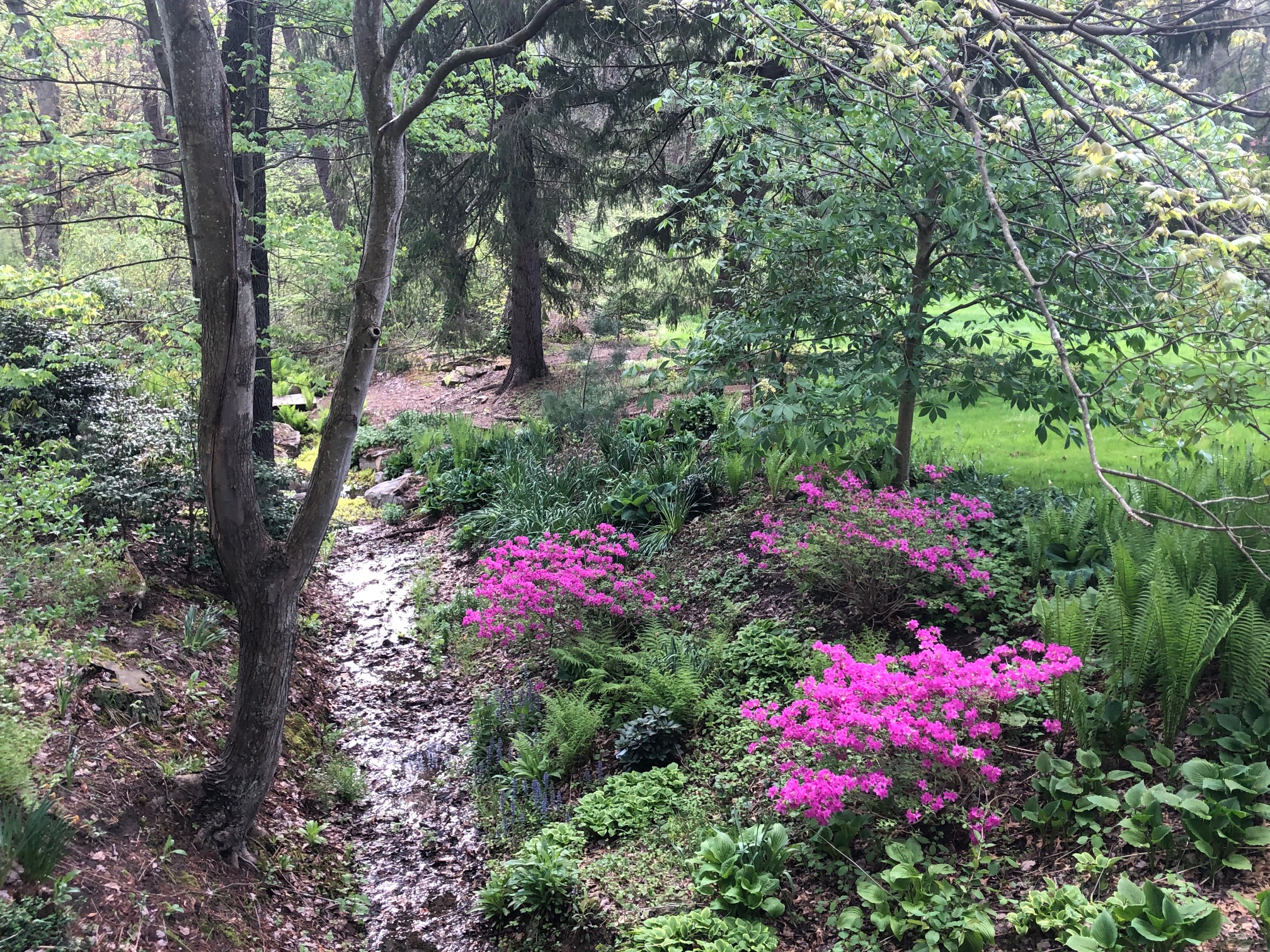 In addition to all of the added trees, the feature that really makes Carrie's garden a place for personal retreat is the 10,000 gallon pond and waterfall feature with a garden border of Japanese maples and colorful blooms that change with the seasons. Near the pond and just outside her kitchen is a patio where she can enjoy the tranquility of the garden. A platform next to the pond allows one to hear the sound of falling water and to see the wildlife which gather to the pond, such as frogs, birds and insects. The changing seasons are highlighted by the brilliant blooms of daffodil, hyacinths, azalea and iris, as well as, echinacea, bee balm, hydrangea, and spirea. The trees and shrubs also showcase the seasons with early blooming lilac and magnolia and late blooming seven sons flower. The vibrant purple berries of beauty berry stand out in fall along with the changing colors of Japanese maple leaves.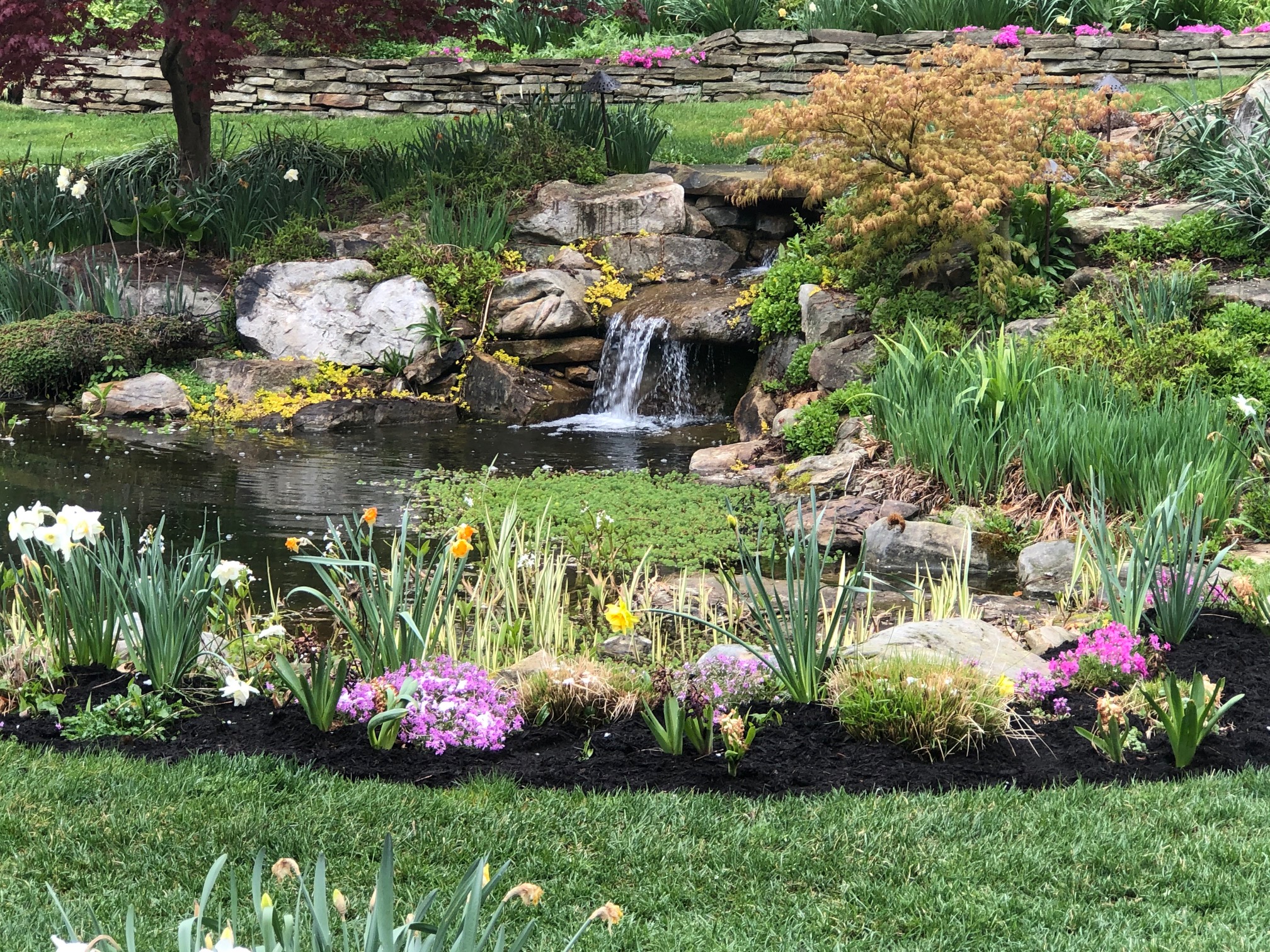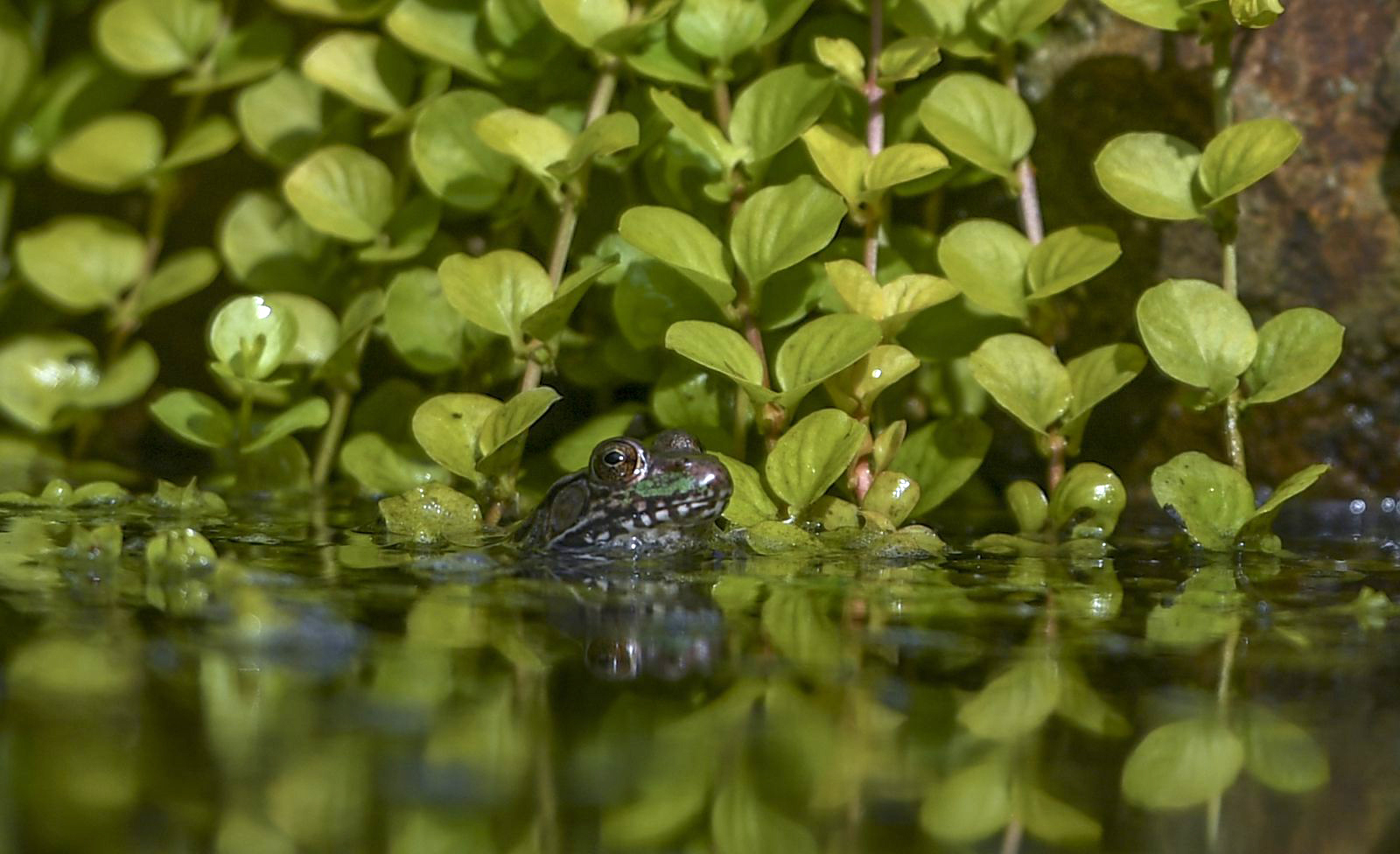 Carrie employs many sustainable landcare strategies. She manages her garden soil by adding compost and mulch as needed and mulching with fallen leaves and grass clippings. She monitors her garden daily and makes changes when necessary, such as moving plants which no longer get enough sunlight and cleaning up under plants like creeping jenny which benefit from good airflow. Carrie has been observing her garden with the goal of maintaining colorful blooms through all of the growing season. She adds native perennials where necessary to increase seasonal cover. This adds long term beauty to her garden and has attracted many beneficial critters. In fact her garden is home to frogs, snakes, rabbits, chipmunks, squirrels and many birds. Carrie has observed cardinals, blue jays, hummingbirds, robins, goldfinches, wrens, woodpeckers and towhee! As well as many bees and butterflies.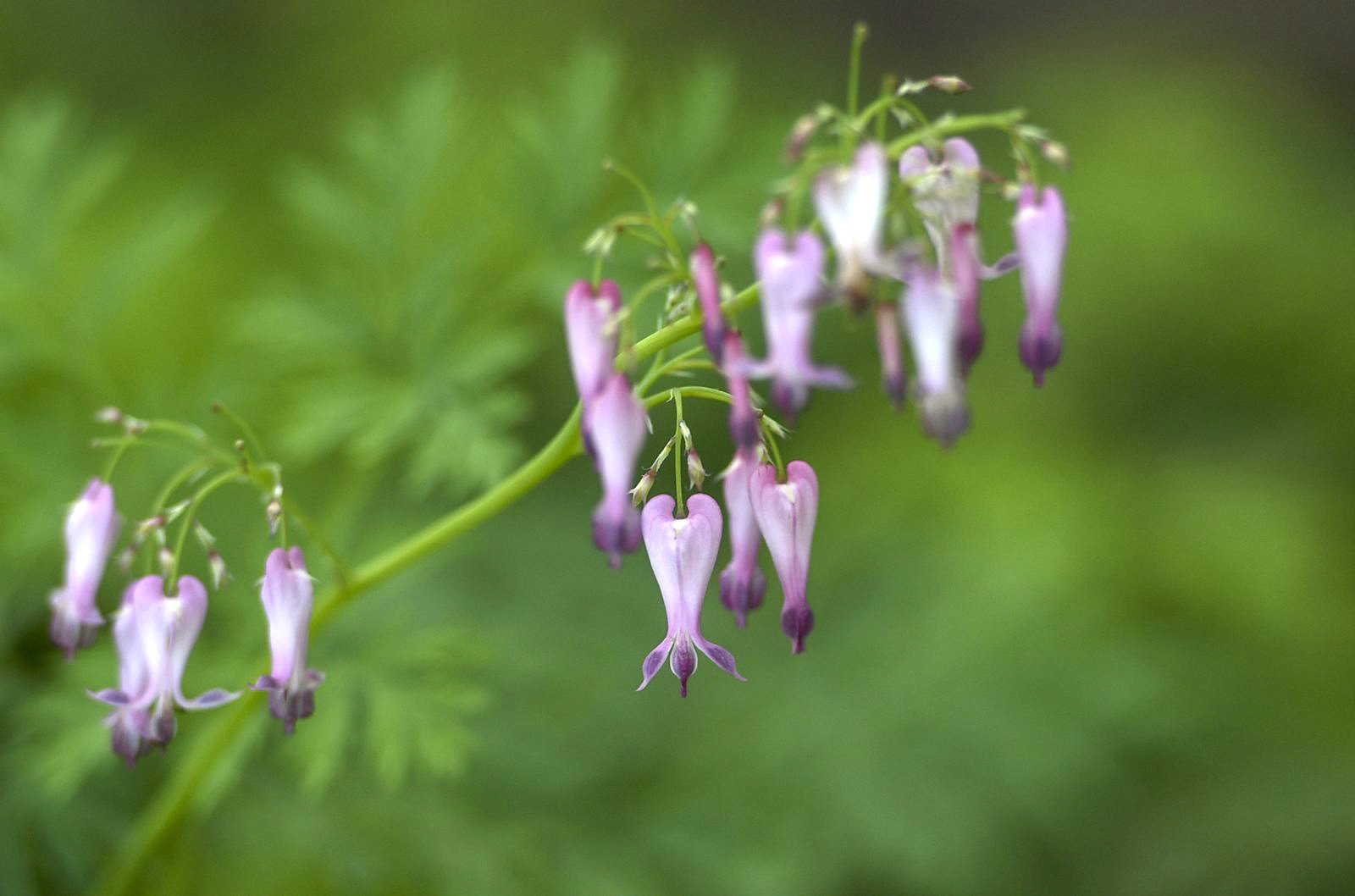 With lots of thoughtful care and attention Carrie and her husband have added native plants to the property and help support a growing population of wildlife. They do this all while being able to find time to rest and enjoy the peace and sanctuary that a garden can provide.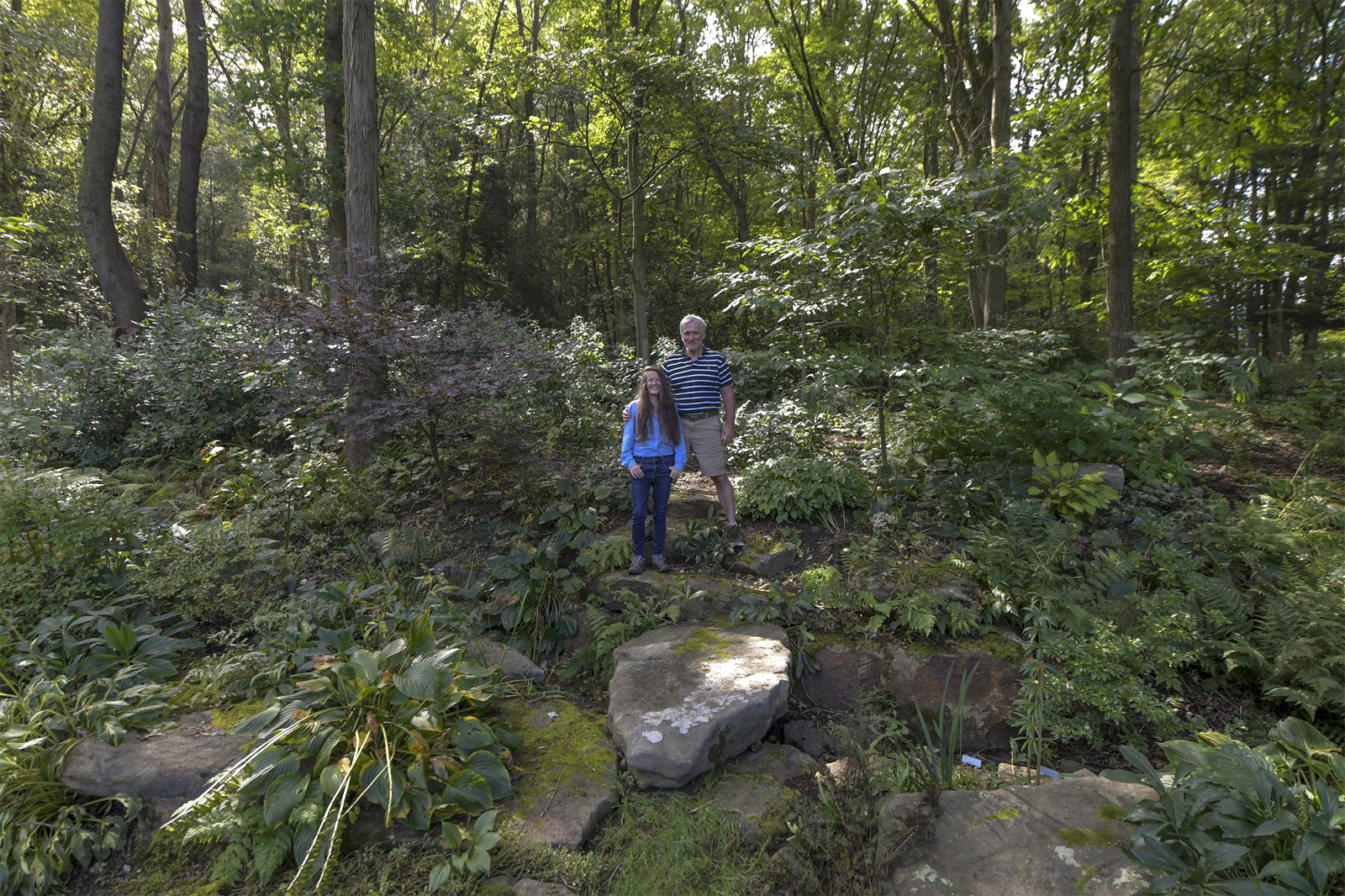 Click here to learn more about our winners and plan to attend the Native Plant and Sustainability Conference to see a presentation about this year's winners.
Select photos © Carrie Casey, Louis Ruediger