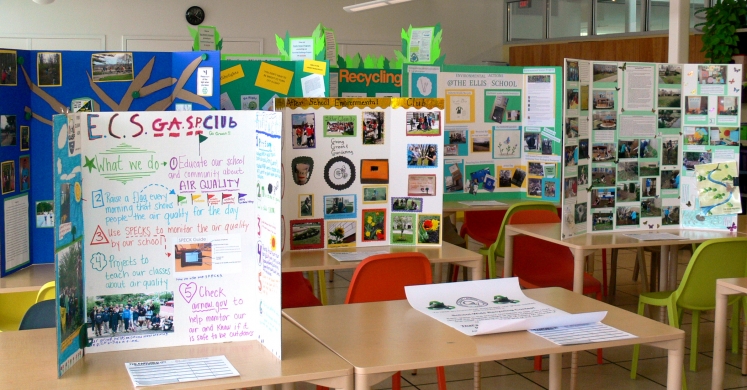 Welcome to the 2016 – 2017 Fairchild Challenge
With October around the corner, we are excited for fall's brilliant foliage, festivals, pumpkins and of course — The Fairchild Challenge!
Phipps Conservatory is inviting area high schools and middle schools to take part in our eighth year of hosting The Challenge. For the first entry of the 2016-2017 Fairchild Challenge take a walk in the woods and experience the wonders of your hometown. The middle school challenge "Nature Journal" and the high school challenge "Sense of Place" encourage students to appreciate the natural beauty around us.
Electronics and busy schedules, unfortunately, have distracted us from taking time to value the natural world. This has been coined "plant blindness". We hope to encourage you to view nature from a new perspective. As Marcel Proust once wrote, "The real voyage of discovery consists not in seeing new landscapes, but in having new eyes." There are many ways to connect with your local environment. Have fun exploring!
You can find everything you need for Challenge 1 including specific requirements, posters, standards, and rubrics on our website. Best of luck!
Middle school nature journals and high school children's books (one per team) are due at Phipps by Fri., Oct. 21!
Have questions? Contact Emily Nye at enye@phipps.conservatory.org or 412/622-6915, ext. 3905.
Developed by the Fairchild Tropical Botanic Garden in Miami, Fl., and adopted by Phipps as a satellite partner in 2008, The Fairchild Challenge offers a menu of interdisciplinary challenges for grades 6 – 8 and grades 9 – 12, attracting students of diverse interests, abilities, talents and backgrounds. The Challenge empowers young people to engage in civic life and encourages them to become energetic and knowledgeable members of their communities.
Select photos © Kristi Hoffman