Ikebana International Exhibit
Open Jan. 14 – Feb. 15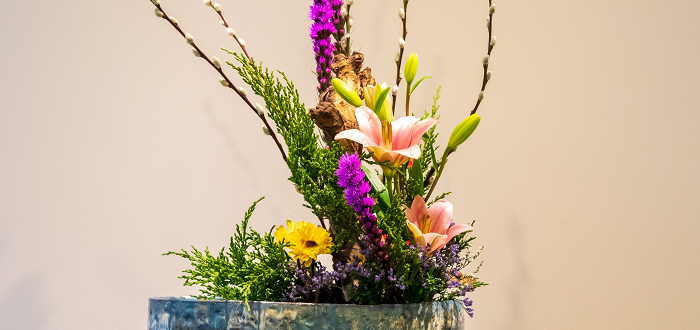 In this new exhibit in our Welcome Center Gallery, view displays from two schools of ikebana courtesy of the Ikebana International Pittsburgh Chapter.
For our new showcase of ikebana, the Japanese art of flower arrangement, the Ikebana International Pittsburgh Chapter is sharing floral arrangements from two schools of ikebana: Keika-Kazan and Sogetsu School. Explore these delicate arrangements as they adorn our gorgeous Welcome Center with beauty, grace and tranquility.
About the Keika-Kazan and Sogetsu schools of design:
Keika-Kazan School
Founded by Bunga Tanuma in 1930, this concept arranges materials to evoke a natural scene like streams, lakes, mountains or waterfalls. Three key elements of this style are flowers, branches and old burnished mulberry wood.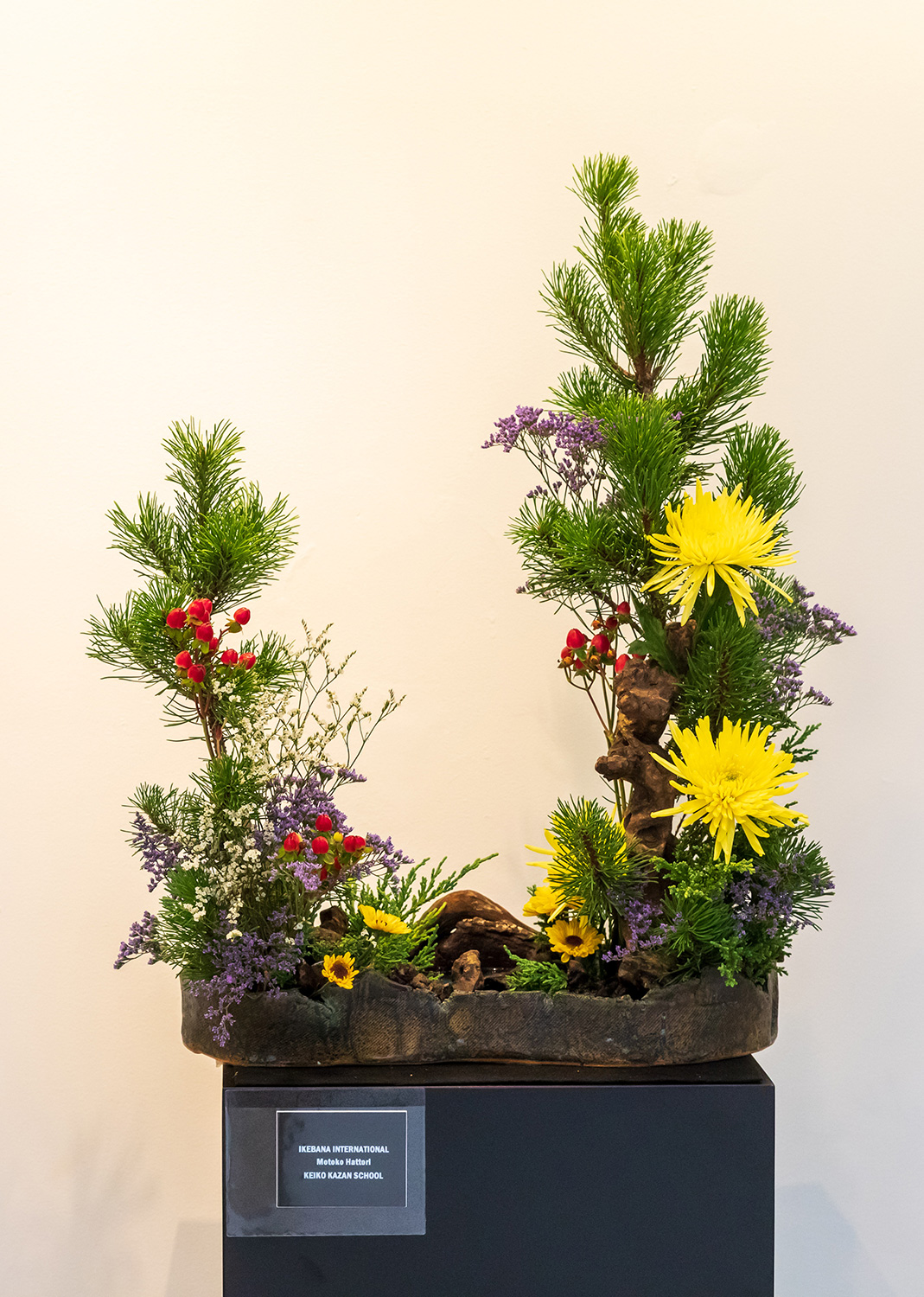 Sogetsu School
Founded by Sofu Teshigahara in 1927, the Sogetsu School encourages students to use their creativity and originality to make the arrangements into a one of a kind art form instead of focusing on the form. The school believes in the motto, "Sogetsu Ikebana can be arranged whenever, wherever with any materials and any container by anybody."
This exhibit runs from Jan. 14 – Feb. 15.
Photos © Phil Johnson II
More Events You'll Enjoy
Wed., Feb. 23; 7 – 8 p.m.

Join us virtually for a special presentation by Dr. Jessica B. Harris on African American cuisine.

Select Wednesdays; 4 – 5 p.m.

Join Phipps, Communitopia and Green Building Alliance for a happy hour series for educators interested in meeting others who are also teaching about climate change.

Opens Sat., Feb. 19

Say aloha to the spectacular intertwining of nature and culture of Hawai'i, one of the most ecologically diverse places on Earth, in our immersive new Tropical Forest Conservatory exhibit.