Ikebana International Exhibit
Open Sept. 30 – Oct. 28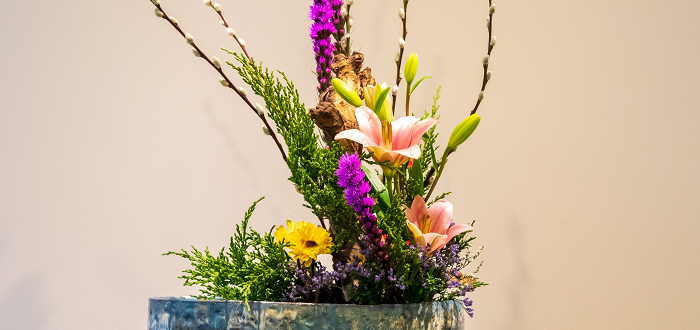 In this new exhibit in our Welcome Center Gallery, view displays from five schools of Ikebana courtesy of the Ikebana International Pittsburgh Chapter.
For our new showcase of Ikebana, the Japanese art of flower arrangement, the Ikebana International Pittsburgh Chapter is sharing floral arrangements from five schools of Ikebana: Ichiyo, Ikenobo, Keika-Kazan, Ohara and Sogetsu School. Explore these delicate arrangements as they adorn our Welcome Center with beauty, grace and tranquility.
About the five schools of design:
Ichiyo School
Ichiyo means "one leaf" in Japanese and refers to the school's logo. The school's concept is to teach students to make arrangements that fit the environment in which they are displayed and to express the individual's emotions and character. It encourages personal interpretation and imagination and posits that if flower arranging is to be truly fulfilling, it should be a reflection of "oneself." Imagination and feeling are as important as creative design and proper selection of material and container. It is not just a flower in a vase; it is an art of human communication.
Ikenobo School
The origin of Ikebana began with Ikenobo more than 500 years ago. In the mid-1300s, flowers were being used indoors as Buddhist offerings by priests who resided at the Rokkakudo, and ancient temple in the center of Kyoto, Japan. Around the period of the shogun, documents record a gathering to admire flowers arranged by Senkei Ikenobo. That was the first recorded Ikebana. The family name Ikenobo refers to the hut (bo) of a priest at the edge of a pond (ike). Changes over the centuries in customs and living environments are reflected in the evolution of Ikenobo's Ikebana styles. Today's style includes "rikka," "shoka," and the especially modern "free style."
Keika-Kazan School
The school of Keika-Kazan, meaning "scenic flowers," was founded by Bunga Tanuma in 1930. The concept is to arrange materials in order to evoke natural scenes such as streams, lakes, mountains, waterfalls or any other natural element. Three key elements of this style are flowers, branches and burnished mulberry wood — all three are used in combination to create a sense of place.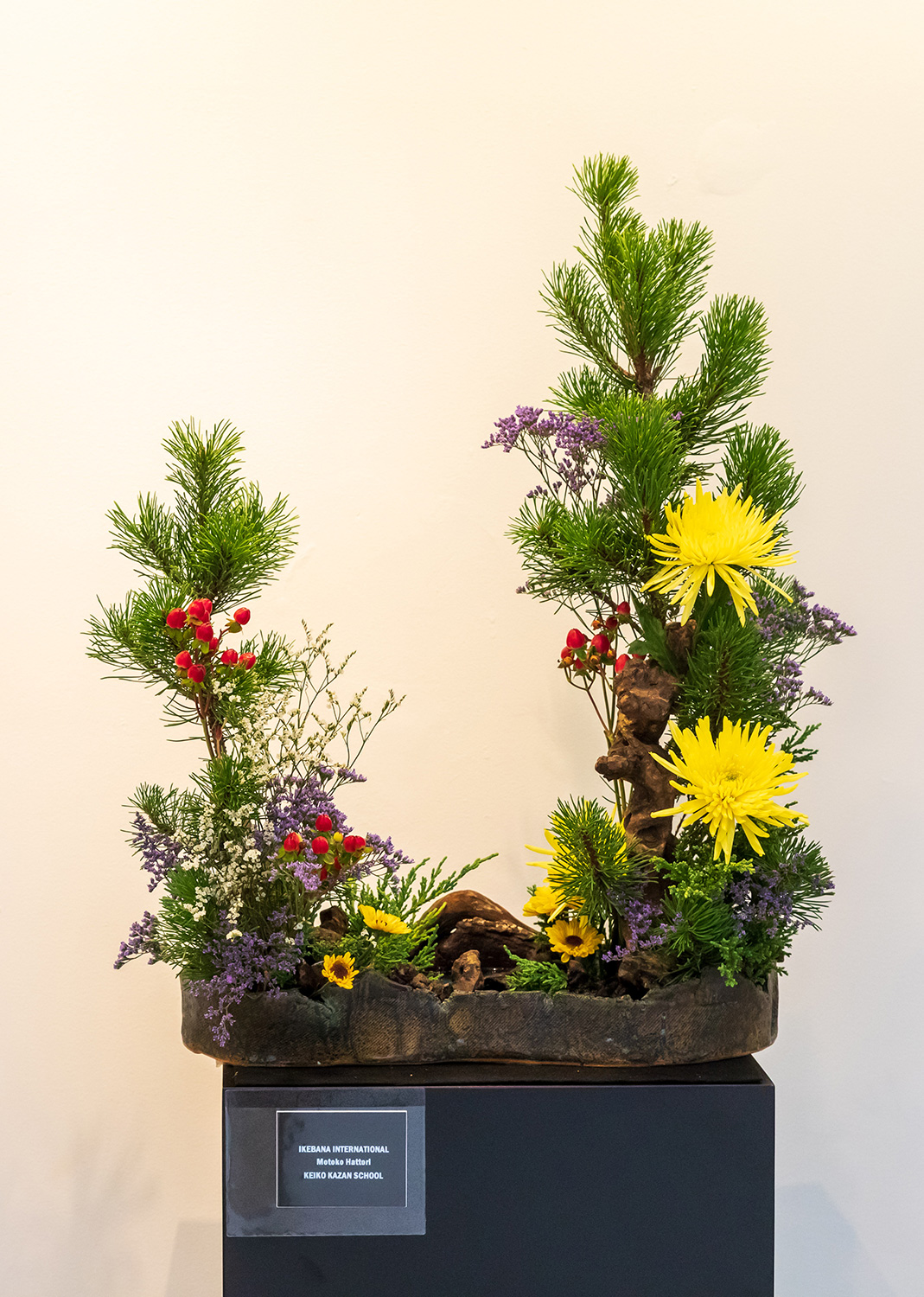 Ohara School
Unshin Ohara founded the Ohara School, a style that celebrates the beauty of natural scenery. While many Ikebana masters of the early 1900s rejected using imported Western flowers, Ohara embraced them. Ohara school arrangements are seasonal and evoke views of moutains, fields and gardens. Hiroki Ohara, a descendent of Unshin, is the current headmaster of this school that boasts more than one million students worldwide.
Sogetsu School
"Flowers becomes human in Ikebana"- Sofu Teshigahara. Sofu Teshigahara founded the Sogetsu School in 1927. He questioned the way existing Ikebana principles placed so much emphasis on form so created a school which encouraged to respect the freedom of individual expression. The school has spread worldwide with the motto "Sogetsu Ikebana can be arranged whenever, whenever, with any materials in any container by anybody."
Photos © Phil Johnson II
More Events You'll Enjoy
SELECT EVENINGS, NOV. 29 – DEC. 22

Join us for a special new series of stories with Santa, on select weeknights throughout the holiday season this year!

Now Open

A dynamic exhibit at the Center for Sustainable Landscapes addresses the pressing environmental issues of our time and proposes a new way of thinking about how to solve them.