Saturdays and Sundays; 1:30 p.m. except where noted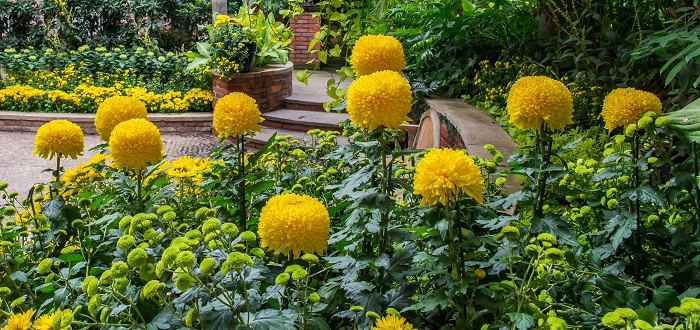 Grow your garden know-how by attending a free-with-admission program.
Join us each Saturday and Sunday in the Tropical Forest Conservatory for interactive demonstrations, activities and speakers that will deepen your connections to the beauty and wonders of nature, all free with admission! Make an origami creation, learn about orchids, meet a scientist, sample delicious healthy foods and more with Phipps' team of experts and partners. See the full schedule below to explore all Phipps has to offer and make plans to visit. Public programs are held at 1:30 p.m. except where noted.
Healthy Eating for Kids | Let's Move Pittsburgh
Sat., Oct. 6 | 11 a.m. – 1 p.m.
East African Palm Weaving | United Somali Bantu of Greater Pittsburgh
Sat., Oct. 6
Fall Swag Created from Dried Grasses, Pods and Flowers | Lorrie Easudes
Sun., Oct. 7
Essential Oils | Deb Bosco
Sat., Oct. 13
Botanical Embroidery | Embroiderer's Guild
Sun., Oct. 14 | Noon – 2 p.m.
Meet a Scientist | Science Communication Fellows
Sat., Oct. 20 | 1:30 – 3:30 p.m.
Origami | Origami Club of Pittsburgh
Sun., Oct. 21 | 12:30 – 2:30 p.m.
Planning Your Spring Garden | Tim Choltco
Sat., Oct. 27
Floral Arrangements to Die For | Chris Holt
Sun., Oct. 28

Photos © Paul g. Wiegman
More Events You'll Enjoy
Open Now

All aboard! Join us on a treasured locomotive journey through the years at Phipps, with fun, interactive features at every stop.

Open Now

In the CSL Green Gallery, enjoy artistic photos of Phipps taken by high school students from the Learning for a Greener Future internship program.

Dec. 26 – 30; 11 a.m. – 2 p.m.

Looking for a fun and educational outing for the kids during winter break? Join us for crafts, plant potting and more, all free with Phipps admission.