Saturdays and Sundays; 1:30 p.m. except where noted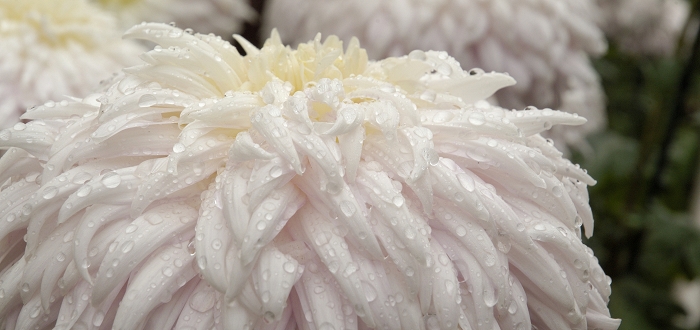 Grow your garden know-how by attending a free-with-admission class.
Join us every Saturday and Sunday at 1:30 p.m. in the Tropical Forest Conservatory (except as noted below) for demonstrations on a wide variety of topics, free with admission! From natural knitting to biodiversity, local experts bring it all to you surrounded by the beauty of our gardens.
Healthy Eating for Kids | Let's Move Pittsburgh
Sat., Nov. 4 | 11 a.m. – 1 p.m.
Learn how to eat healthy and stay active.
Knitting With Natural Plant Fibers | Cyndi Fink
Sat., Nov. 4
Knit your own creation using natural plant fibers.
Origami | Origami Club of Pittsburgh
Sun., Nov. 5 | 12:30 – 2:30 p.m.
Make beautiful origami flowers.
Holiday Paper-Making | Katy Dement
Sat., Nov. 11
Watch paper-making that celebrates nature.

African Foods | Ola Appetit Catering
Sun., Nov. 12
Learn how African foods have been translated to the Americas.
Meet a Scientist | Science Communication Fellows
Sat., Nov. 18 | 1:30 – 3:30 p.m.
Meet real scientists and learn about their work.
Botanical Embroidery | Embroiderer's Guild
Sun., Nov. 19 | Noon – 2 p.m.
View a beautiful botanical embroidery showcase.
Plant Diversity | Tim Choltco
Sat., Nov. 25
Explore plant biodiversity,
Origami | Origami Club of Pittsburgh
Sun., Nov. 26 | 12:30 – 2:30 p.m.
Make beautiful origami flowers.
Photos © Paul g. Wiegman, Renee Rosensteel
More Events You'll Enjoy
Fri., Dec. 1; 6 and 8 p.m.

NOTE: This event is now SOLD OUT. For one very special evening, join us for a delicious holiday dinner and a stroll through our Winter Flower Show and Light Garden. Conservatory admission is included in the price!

Open Now

On display in our Center for Sustainable Landscapes Green Gallery, this collection of work from students of our Botanical Art and Illustration program highlights native edible plants of southwestern Pennsylvania.

Saturdays; 11 a.m. – 3 p.m. Except as Noted

Phipps' revolutionary new SEED Classroom and observational beehive are now open for you to discover. Drop in during our Saturday open hours and a graduate of our Learning for a Greener Future high school internship will show you around. No advance reservation is required.