Plants, Cuisine and Culture
Select Weekdays, 7 – 8 p.m.; See Description for Full Schedule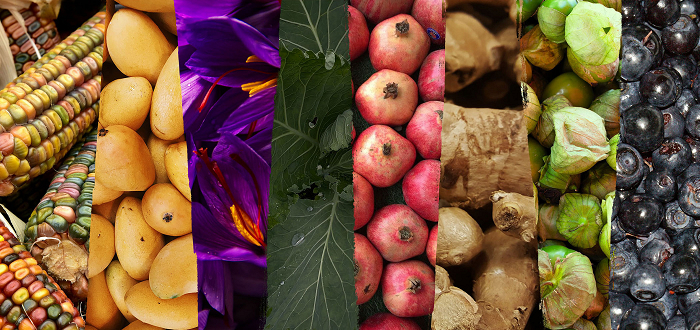 Join us for a dive into how plants shape cultures and foodways!
Plants are intimately linked to our cultural identities and food traditions. Plants tell us where we are, and who we are in how we use them to feed ourselves. When we migrate, we carry our culture and cuisine with us. In this series, renowned chefs, culinary historians and authors from cultures around the world discuss how plants shaped their foodways.
This virtual lecture series is offered in partnership with Chicago Botanic Garden, Franklin Park Conservatory, Lewis Ginter Botanic Garden and Missouri Botanic Garden. Learn about the speakers and register for sessions below!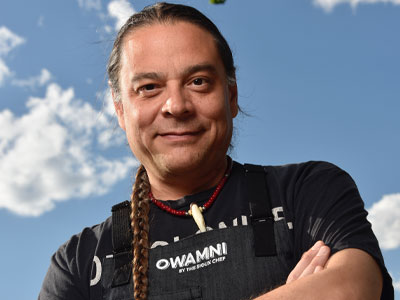 Native American Cuisine with Sean Sherman
Tues., Jan. 24; 7 – 8 p.m.
A member of the Oglala Lakota tribe, Sean Sherman is renowned nationally and internationally in the culinary movement of Indigenous foods. Sherman opened The Sioux Chef in the Minneapolis/Saint Paul area in 2014 and now operates Owamni by The Sioux Chef, which won the James Beard Award for Best New Restaurant in June 2022. Author of The Sioux Chef's Indigenous Kitchen, Sherman currently serves on the leadership committee of the James Beard Foundation Investment Fund for Black and Indigenous Americans.
Hawaiian Cuisine with Sheldon Simeon
Tues., March 21; 7 – 8 p.m.
Sheldon Simeon was born in Hilo, Hawai'i, and his culinary journey focuses on showcasing the authentic flavors of his homeland to a global audience. He has competed on Top Chef, has been nominated twice for James Beard awards, and is author of Cook Real Hawai'i, which showcases 100 recipes that embody the culturally diverse flavors of the islands. He operates three restaurants in Hawai'i, where his menus reveal a mix of innovative modern cuisine and adherence to tradition.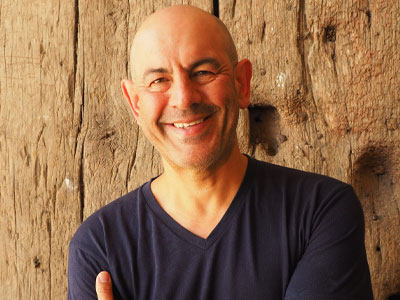 Indian Cuisine with Simon Majumdar
Mon., May 8; 7 – 8 p.m.
Simon Majumdar is a broadcaster, food writer, speaker, author and cook who has dedicated the second half of his time on this planet to fulfill his ambition to "Go Everywhere, Eat Everything." He's written three books and is the creator, writer, and host of the food history podcast Eat My Globe: Things You Didn't Know You Didn't Know About Food.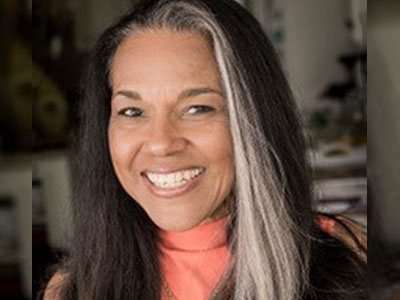 African American Cuisine with Toni Tipton-Martin
Tues., July 25; 7 – 8 p.m.
Toni Tipton-Martin is a culinary journalist and author using cultural heritage and cooking to build community. She is editor-in-chief of Cook's Country by America's Test Kitchen, two-time James Beard Award winner for her books on African-American cooking, and recipient of the prestigious Julia Child Award for making a profound and significant difference in the way America cooks, eats and drinks.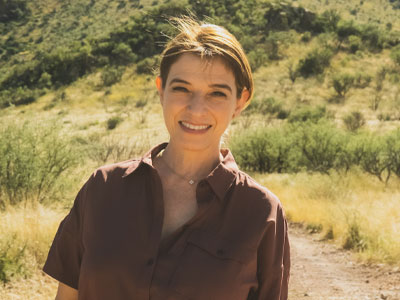 Mexican Cuisine with Pati Jinich
Tues., Sept. 26; 7 – 8 p.m.
Pati Jinich is the Emmy-nominated Mexican host and executive producer of both La Frontera, her PBS Primetime docuseries that reveals untold stories from the US-Mexico border and just aired its second season, and Pati's Mexican Table, which has brought Mexican flavors into American homes for more than 10 years. A James Beard award-winning chef and former political analyst, Pati has made it her life's work to build greater understanding between her two home countries: Mexico where she was born and the United States where she currently resides and is raising her family. In addition to her television work, she is a New York Times bestselling author with 3 cookbooks, including her most recent Treasures of the Mexican Table: Classic Recipes, Local Secrets, and has contributed to publications including The New York Times.
More Events You'll Enjoy
Wed., March 22; 6:30 – 9 P.M.

Phipps members: Join us for a free, private viewing of Spring Flower Show: Five Senses of Splendor as a special thank you for your dedicated support throughout the year.

Now through Sun., March 12

Experience a thought-provoking exhibit featuring BiblioBotany sculptures — created from upcycled books and their pages — by Lisa Meek.

Open Now

Enjoy beautiful illustrations of flora native to Pittsburgh and southwestern Pennsylvania!