Spring Flower Show: Scents of Wonder
Now Open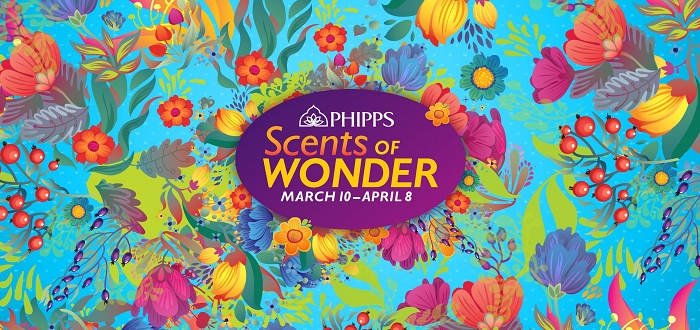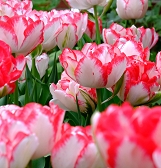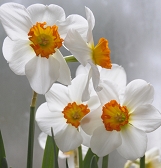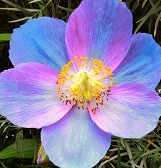 Spring is overflowing with colors and fragrances — stop and smell the flowers at Phipps!
A celebration of new hope and inspiration arrives with our Spring Flower Show: Scents of Wonder. Guests are invited to get nose-to-petal with thousands of aromatic lilies, tulips, daffodils, hyacinths and more spring favorites throughout the glasshouse. The conservatory will awaken the senses with room after room of nature's most beautiful spring blooms on display, bursting with vibrant colors and favorite fragrances.
In the Palm Court, we've bottled the scents of springtime as an oversized perfume bottle and apothecary jars mingle with tulips, daffodils and hyacinths. A sensory spa experience awaits in the Serpentine Room, where an ornate bathtub hosts blue hydrangeas beneath delightfully bubbly lanterns and laundry lines hung with crisp linens and fresh lavender. In the South Conservatory, a classic herb garden is brought to life with detailed, sharply manicured hedges, a gushing fountain and fragrant citrus trees.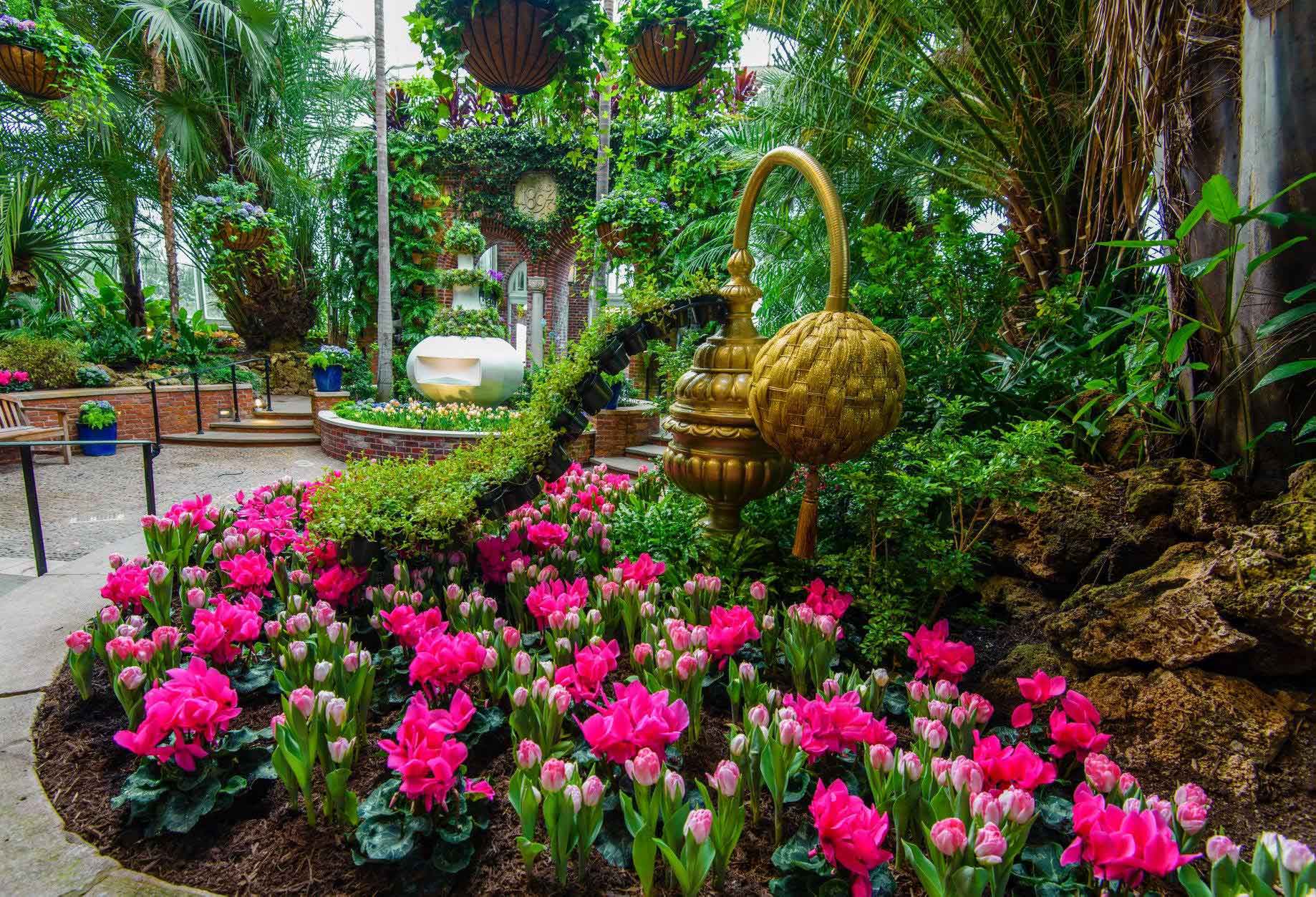 More fun and whimsy await in abundant beds of lilacs, cineraria, petunias, snapdragons and additional spring floral favorites, plus treasured animal topiaries that will delight guests of all ages. Don't miss all of the colorful sights and wonderfully fragrant delights awaiting you at every turn in Phipps' new Spring Flower Show: Scents of Wonder!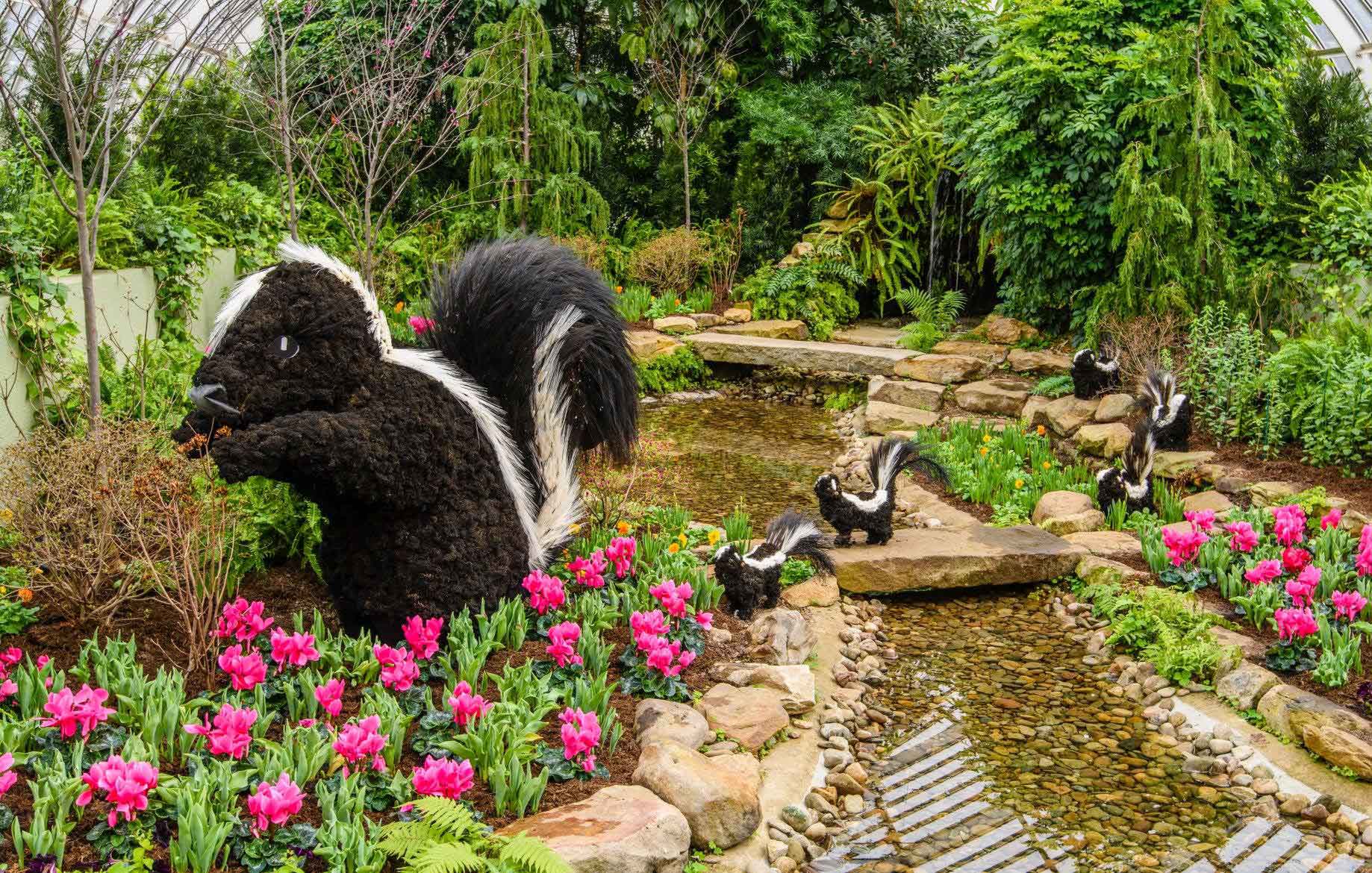 Spring Flower Show: Scents of Wonder, designed by Exhibit Coordinator Jordyn Melino, runs Sat., March 10 – Sun., April 8. Hours are 9:30 a.m. – 5 p.m. daily and until 10 p.m. on Fridays. Admission is $17.95 for adults, $16.95 for seniors and students, and $11.95 for children (2 – 18). Members and kids under 2 enter free.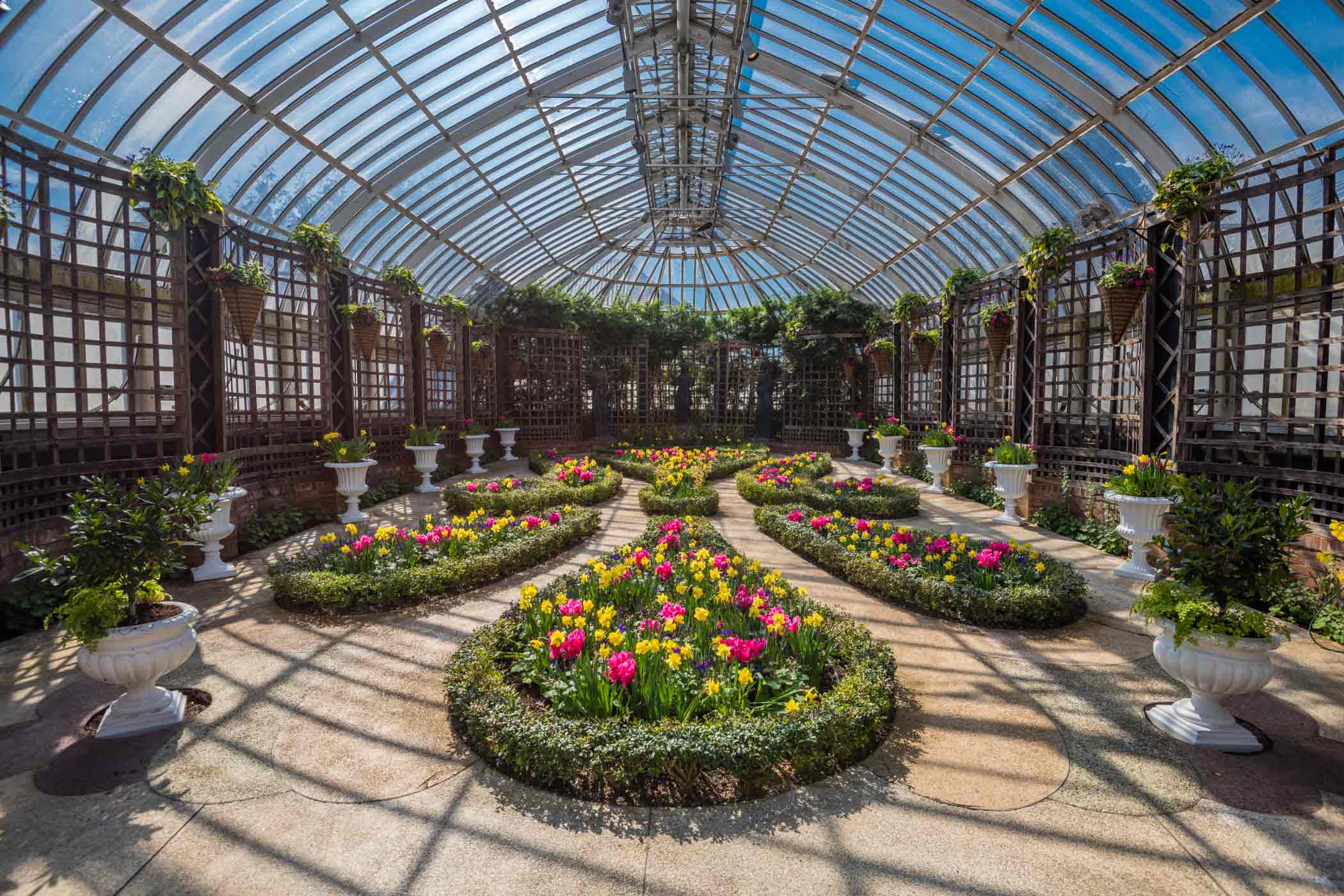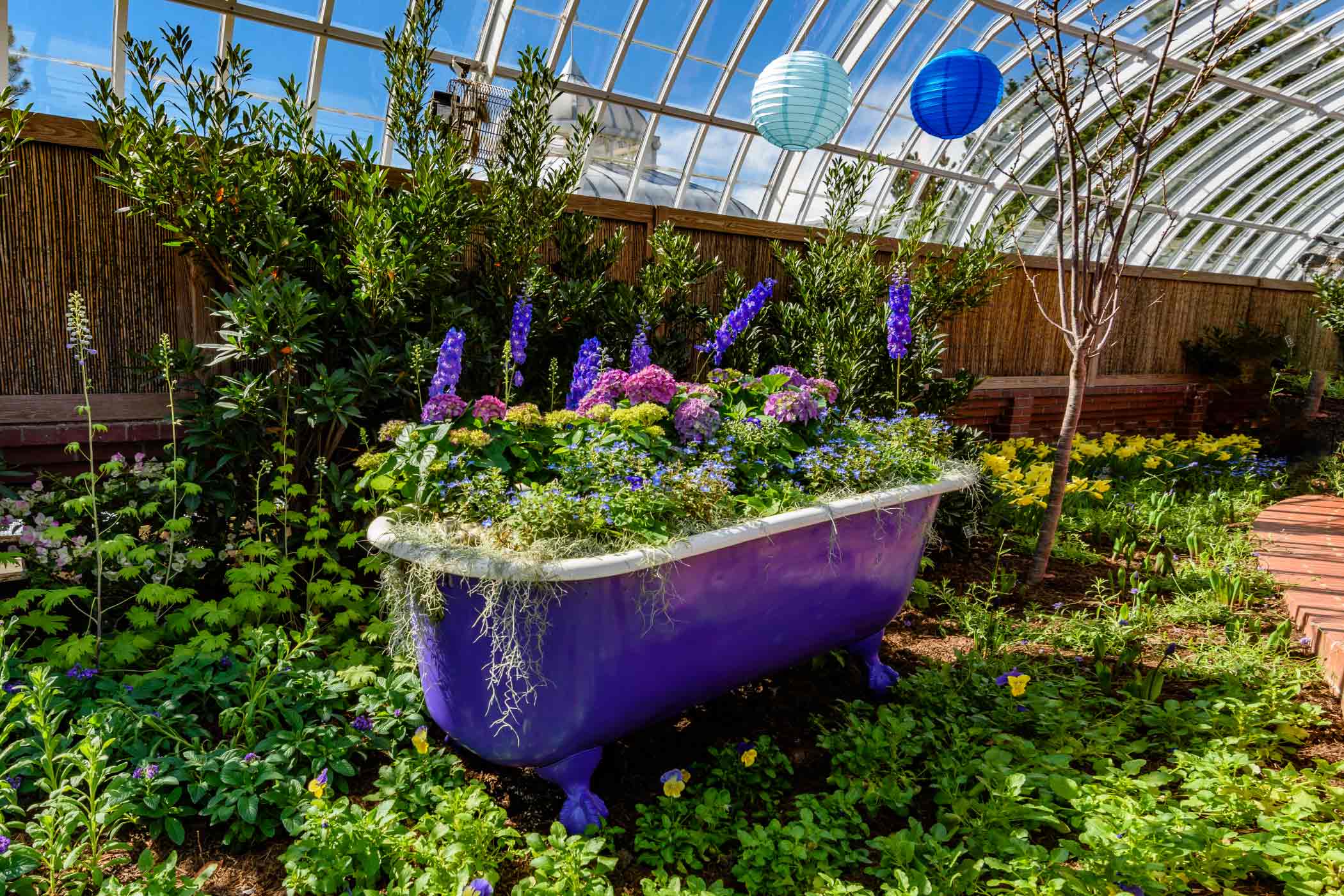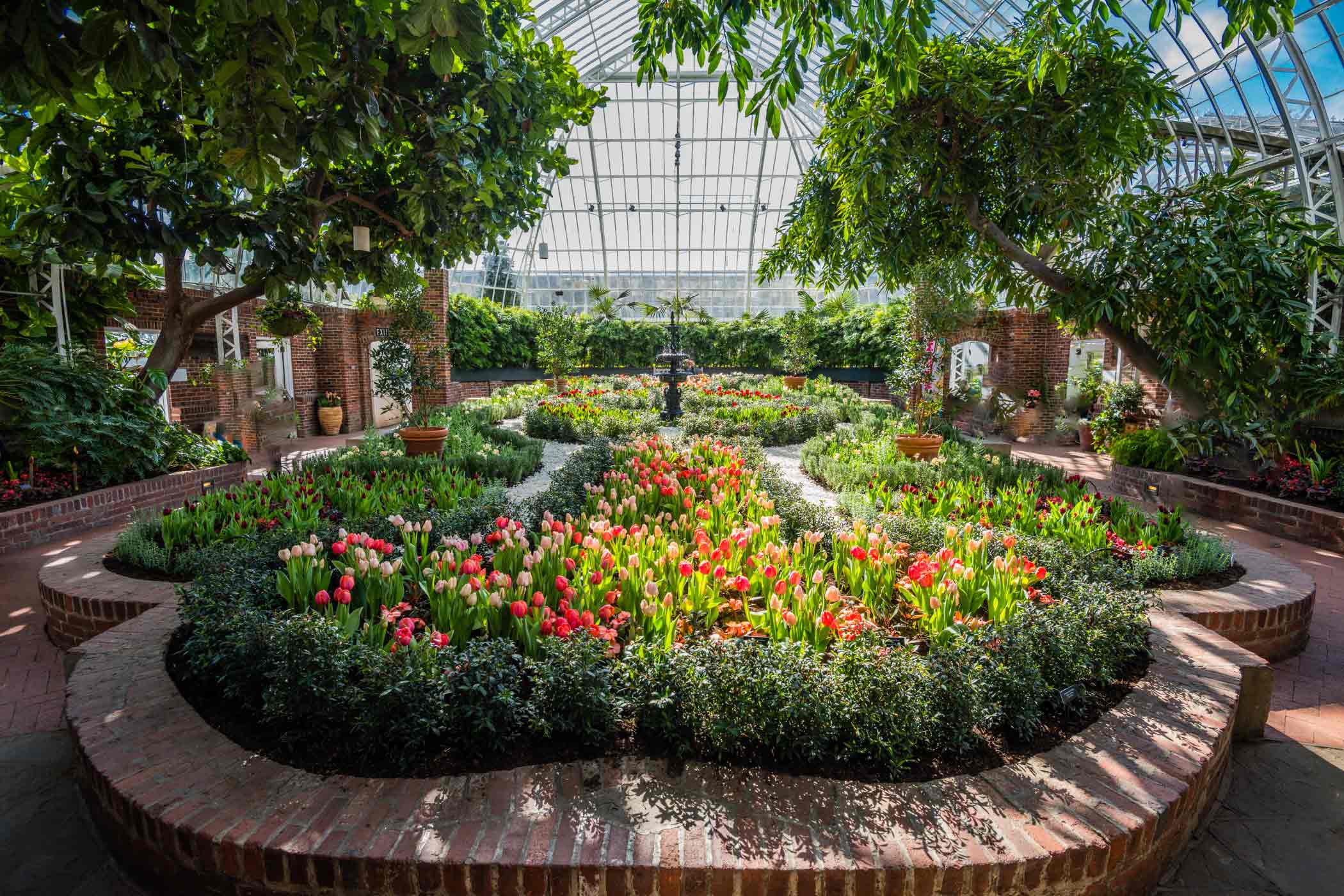 Buy Tickets Online
For your convenience, you may now buy your Phipps tickets online in advance of your visit.
Underwritten in Part by


An Anonymous Family Foundation
and by contributors to the Annual Phipps Fund Appeal
Dedicated in Tribute to These Benefactors and Friends
Lois J. Bachowski
Nadine E. Bognar
Barbara Jean Frantz
Willis McCook Miller, Jr.
Lillian Spang Rath
Patricia M. Russell
Virginia Wright Schatz
Lundy Thomas
Photos © Paul g. Wiegman
More Events You'll Enjoy
Saturdays and Sundays; 1:30 p.m. except where noted

Grow your garden know-how by attending a free-with-admission class. From perfect pansies to forest flora, local experts bring it all to you surrounded by the beauty of our gardens.

Fridays April 13 and May 4; 7 – 11 p.m. (Ages 21+)

Make our paradise your own as you indulge in sweet and savory morsels, taste unique cocktails, and dance to the beats of a live DJ in our Tropical Forest Conservatory. Entry is free with Conservatory admission.

Opens Sat., April 7

On display at the Phipps Garden Center in Mellon Park, this collection of work from students of our Botanical Art and Illustration program highlights native plants of southwestern Pennsylvania that you may recognize from your own backyard.