THURS., APRIL 13; 3 – 6 P.M. and SAT., APRIL 22; 9:30 – 11:30 A.M.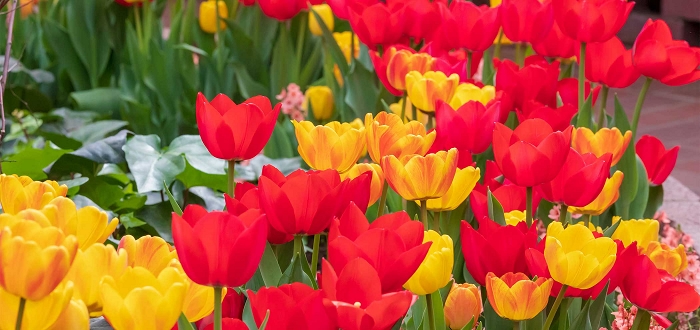 Make your Spring Flower Show memories last for seasons to come by taking the beauty home.
Attend one or more of our annual Used Bulb Sales for a chance to pick up used Phipps bulbs — including hyacinths, daffodils and lilies — for your own garden! The price is $5 for two 6 inch pots worth of bulbs from the Spring Flower Show: Five Senses of Splendor. Bulbs are available on a first-come, first-served basis, so please arrive early for the best selection. Bags will be provided, but we encourage you to help conserve resources by bringing your own. Please note the tulips will not be made available because they do not return reliably in subsequent years. This event is free to the public. Sales are scheduled to take place in our Outdoor Garden; if weather is inclement, they will be moved to the Production Greenhouses.
Photos © Phil Johnson II
More Events You'll Enjoy
SAT., APRIL 1; 10 A.M. – 1 P.M.

Take home a piece of Orchid and Tropical Bonsai Show: Origin Stories in our Used Orchid Sale. Come early for the best selection!

Sat., May 27; 11 a.m. – 2 p.m.

Enjoy nature-inspired games, activities, crafts and more at the summer opening celebration of Phipps' Discovery Garden, the interactive sensory garden that delights children and adults of all ages.