Honor or remember someone special in your life by making a tribute gift. Phipps acknowledges all special gifts by sending a letter of notification to the recipient of your choice.
Questions? Contact 412-441-4442, ext. 3966 or echierici@phipps.conservatory.org.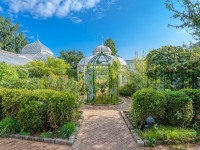 A Path Paved with Memories
You can now locate your Discovery Garden paver on a map of the garden! Try our tool from your computer or phone, or visit to use our onsite kiosk.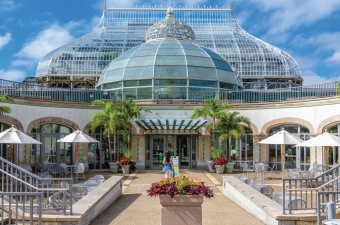 Recognize an important milestone or a loved one by sponsoring a pane of glass in our historic Palm Court. All sponsors will receive a special certificate with the coordinates of their pane.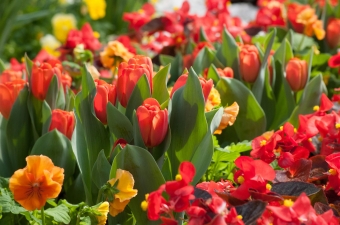 A certificate from Phipps, suitable for framing, is a lovely gift for a friend or family member. Certificates are available for donations beginning at $100.
To pay by check: Make your donation payable to Phipps Conservatory and Botanical Gardens and send to One Schenley Park, Pittsburgh, PA 15213-3830. Please include a note specifying: 1) whether your gift is in honor or in memory, (2) the name of the individual the gift is in honor or memory of, (3) the name and address of the person you would like us to send a letter of notification to, and (4) your name as it should appear in the notification.
Phipps' code for the nation's federal employees workplace campaign is 45701. Phipps' United Way of Allegheny County code is 903797.
Photos © Paul g. Wiegman