Winter Flower Show and Light Garden 2022: Holiday Magic! Arctic Adventure
NOV. 18 - JAN. 8, 2022
With the theme arctic adventure, this Holiday Magic! Winter Flower Show and Light Garden dazzled with new and exciting features. This fantastic frozen journey guided guests through the enchanted arctic, with twinkling lights, topiary animals, glowing icebergs and thousands of poinsettias.
Watch the Summer Flower Show: Monet in Bloom Virtual Tour Video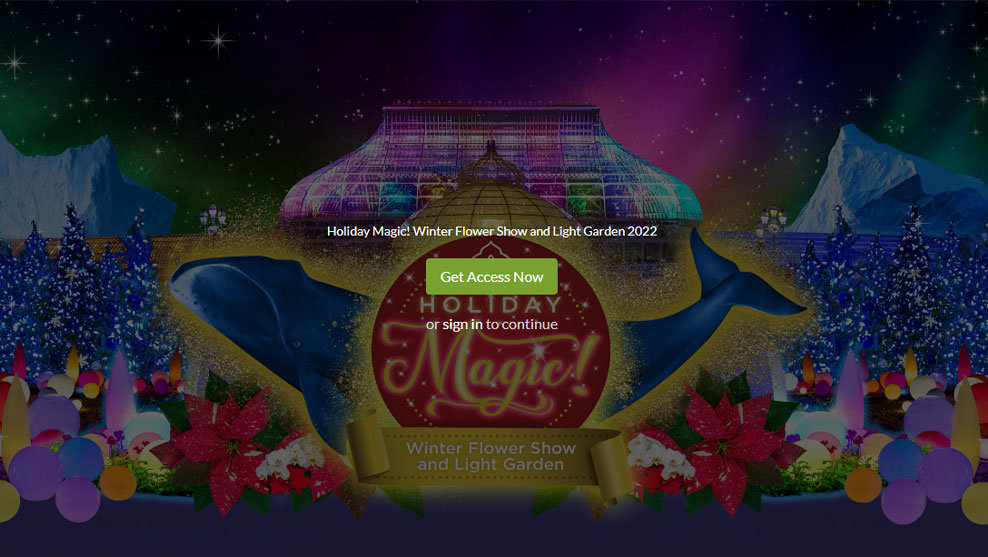 With a fun-filled theme of arctic adventure, guests are sure to be captivated by the variety of topiary creatures and amazing features. Phipps has pulled out all the stops for this year's Holiday Magic! Winter Flower Show and Light Garden with magnificent new displays of holiday trees, topiaries, exquisitely detailed props, and our signature floral delights, including amaryllis, orchids and more than 1,600 poinsettias. See every room and bloom in a beautiful 27-minute video walkthrough with musical accompaniment, then experience an alternate version of the show that features commentary from Associate Director of Exhibits Jordyn Melino. Plus, the beauty isn't just indoors: our celebrated Winter Light Garden, fills our Outdoor and Discovery Gardens with spectacular lights in vivid shades that will awe guests of all ages. You can also share the beauty of Phipps' Summer Flower Show: Monet in Bloom by buying a copy of our Virtual Tour Video as a gift for a loved one!
The video is available for $4.99 for Phipps members (email members@phipps.conservatory.org to request a discount code) and $9.99 for nonmembers, allowing guests access to stream and watch as many times as they'd like on Windows, iOS, Android, Apple TV, Roku and Chromecast. The video can also be rented for a 24-hour viewing window for $4.99.
Palm Court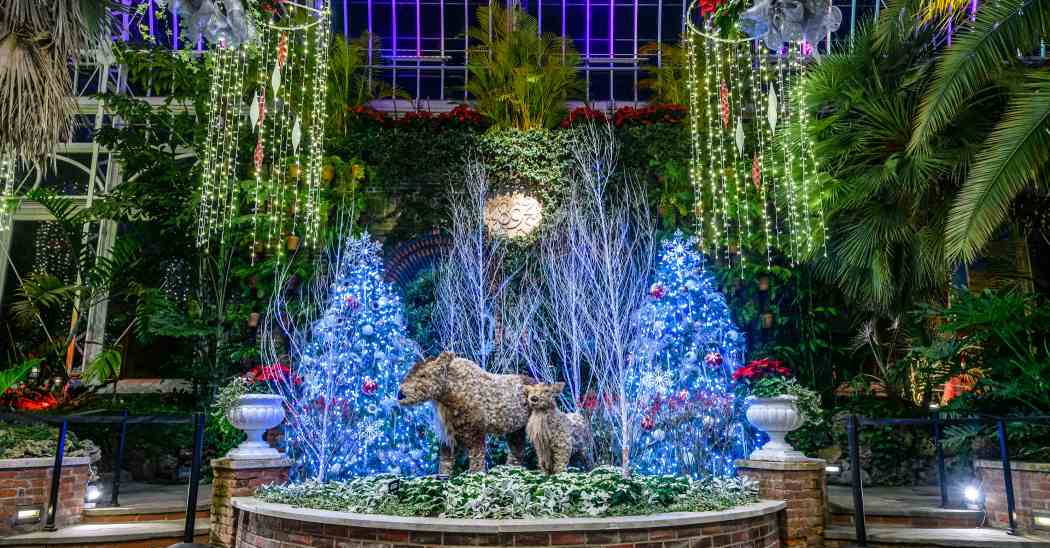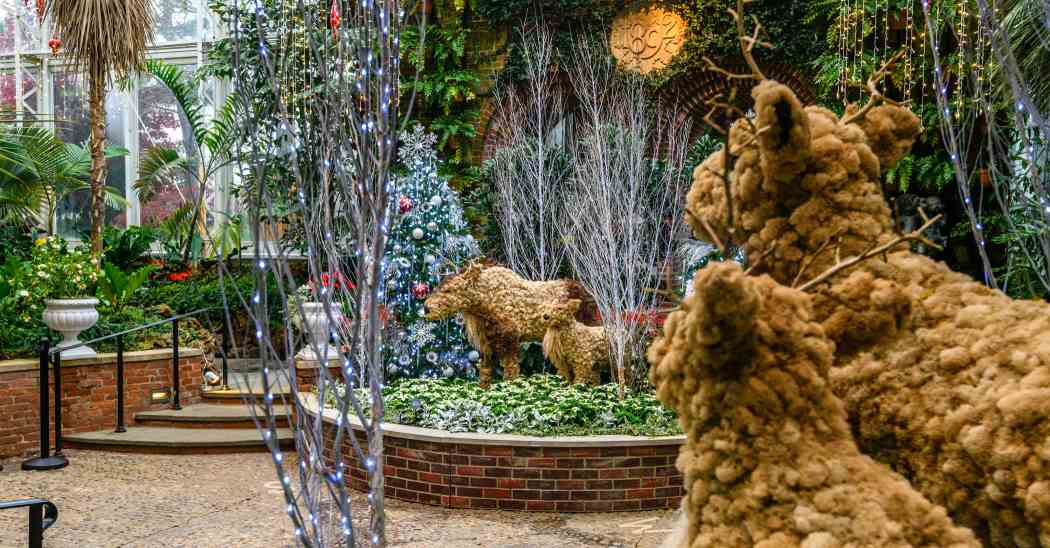 ---
Sunken Garden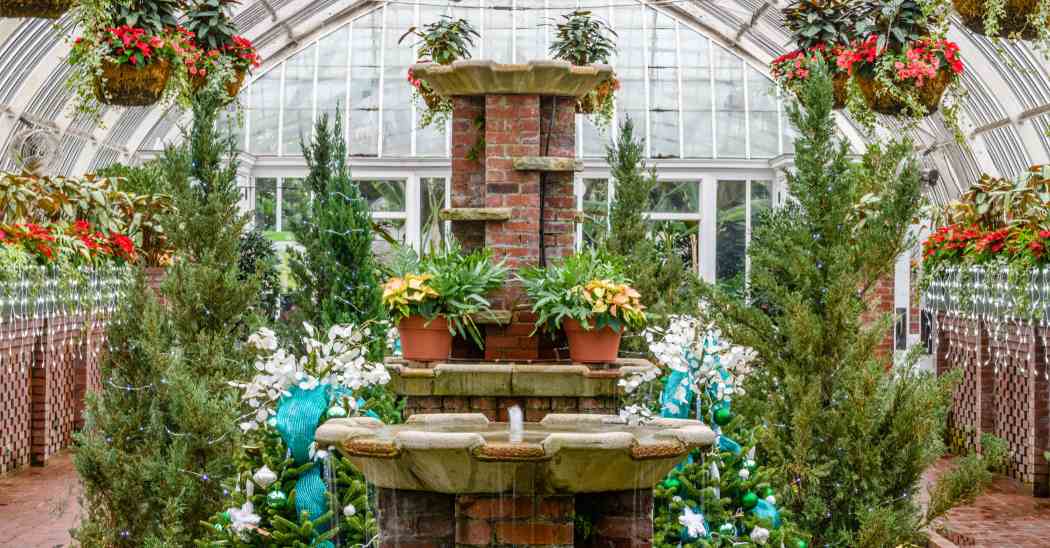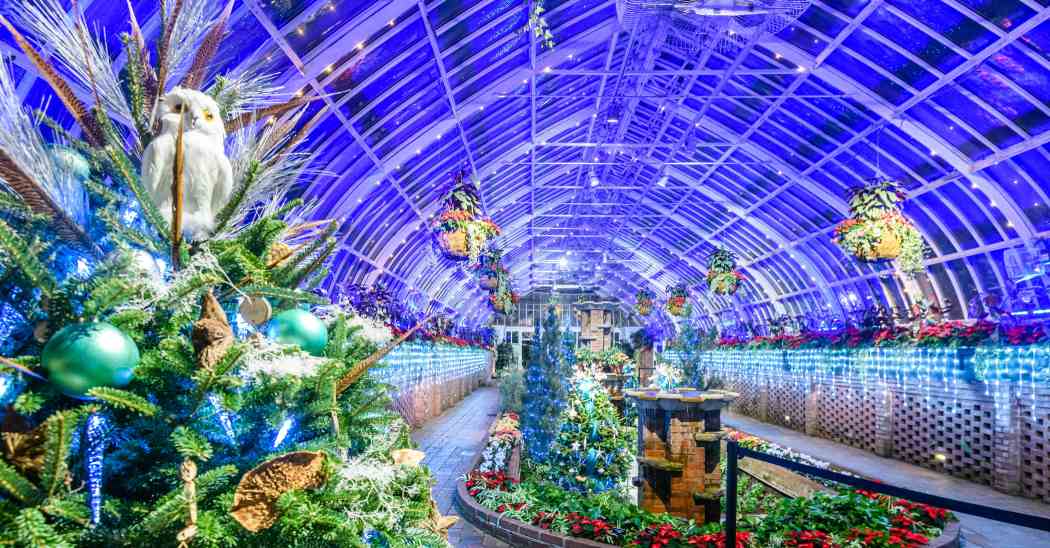 ---
Victoria Room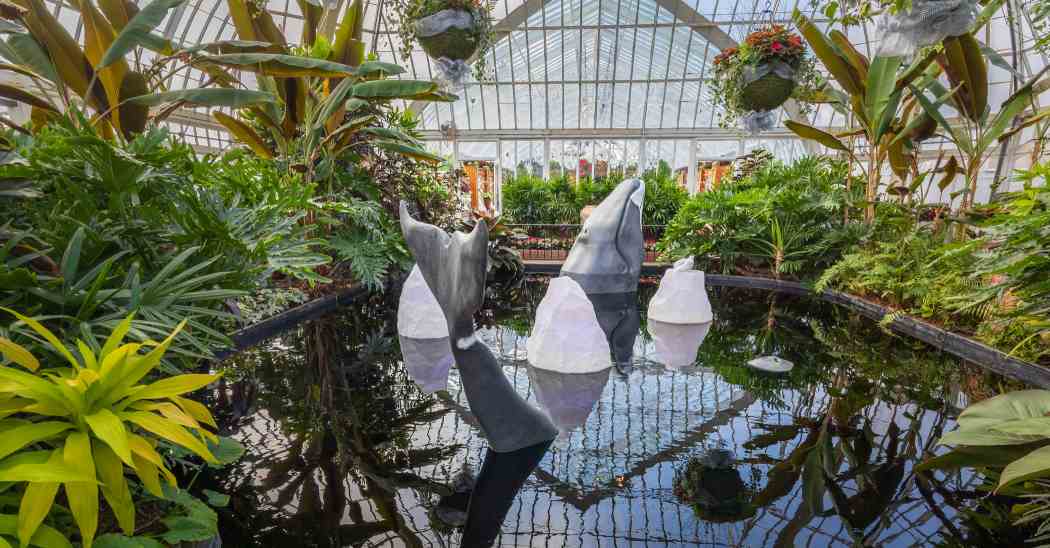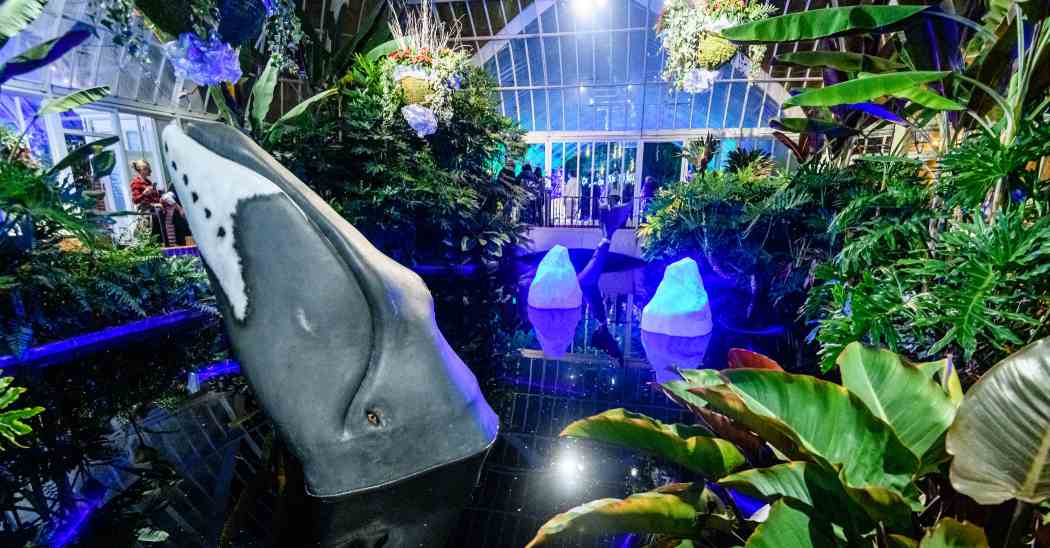 ---
East Room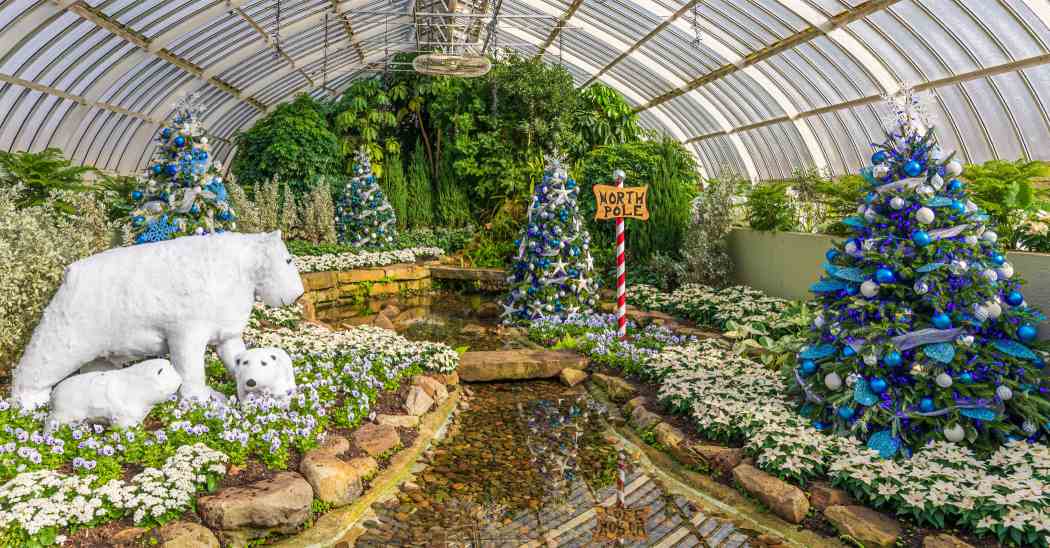 ---
Broderie Room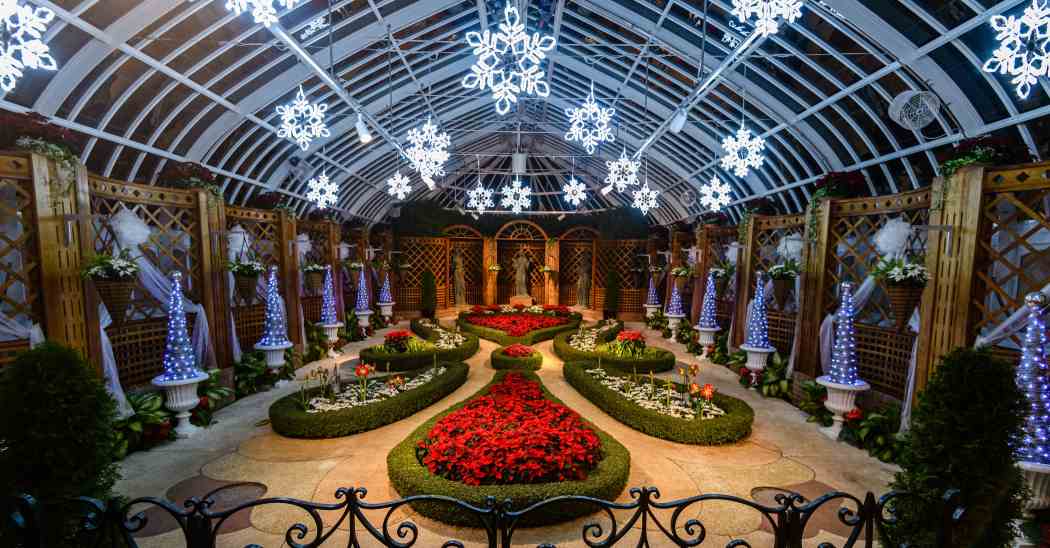 ---
Gallery Room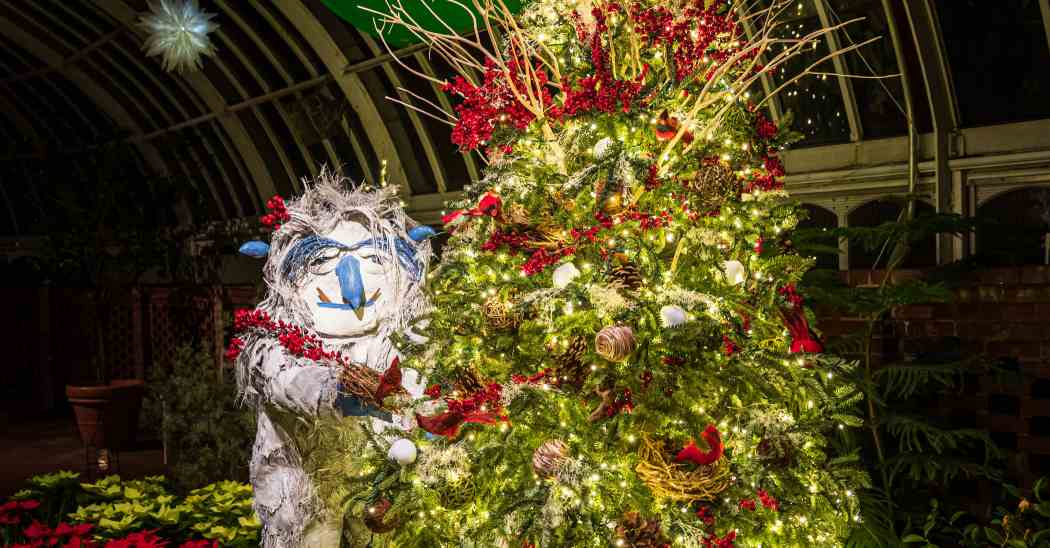 ---
Serpentine Room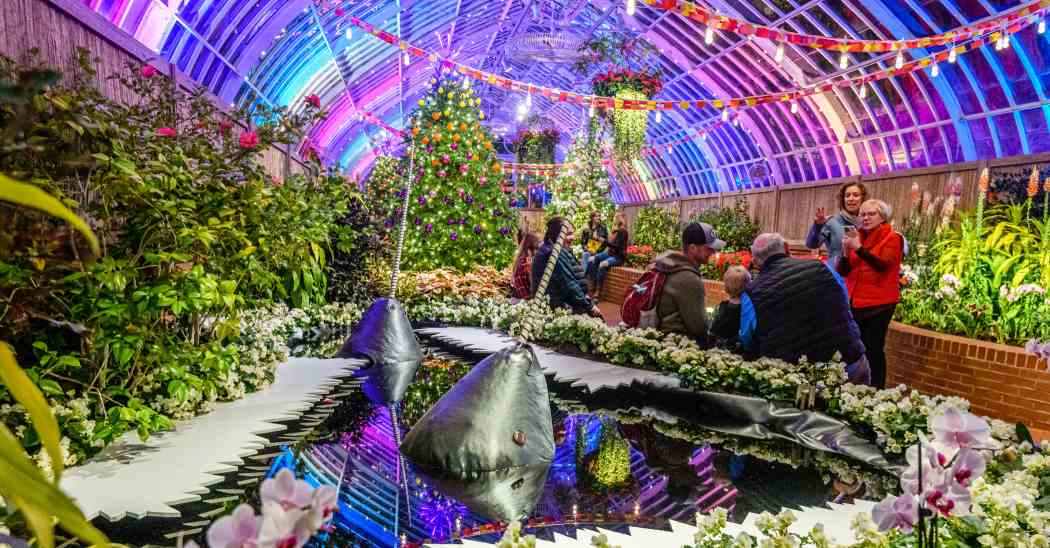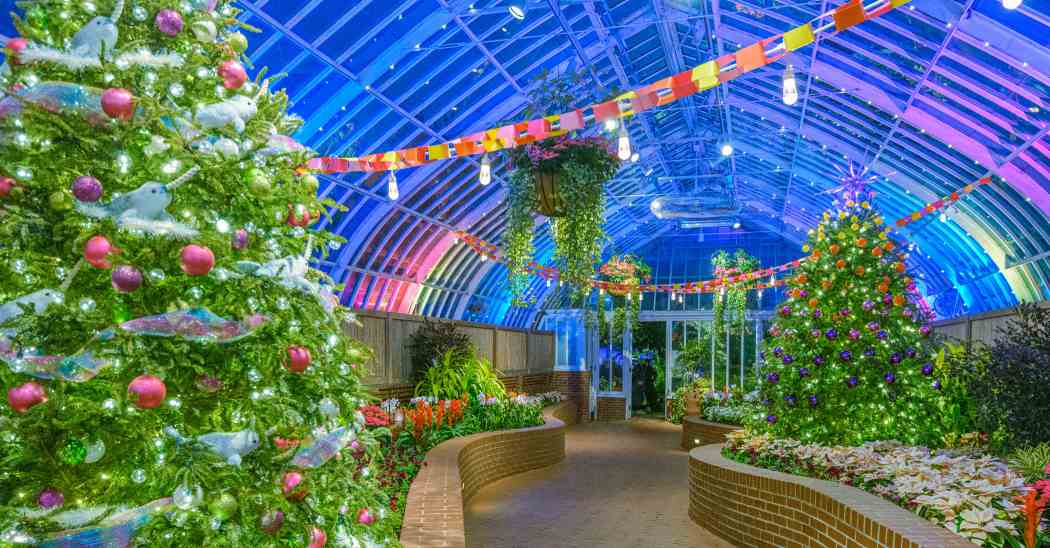 ---
Outdoor Garden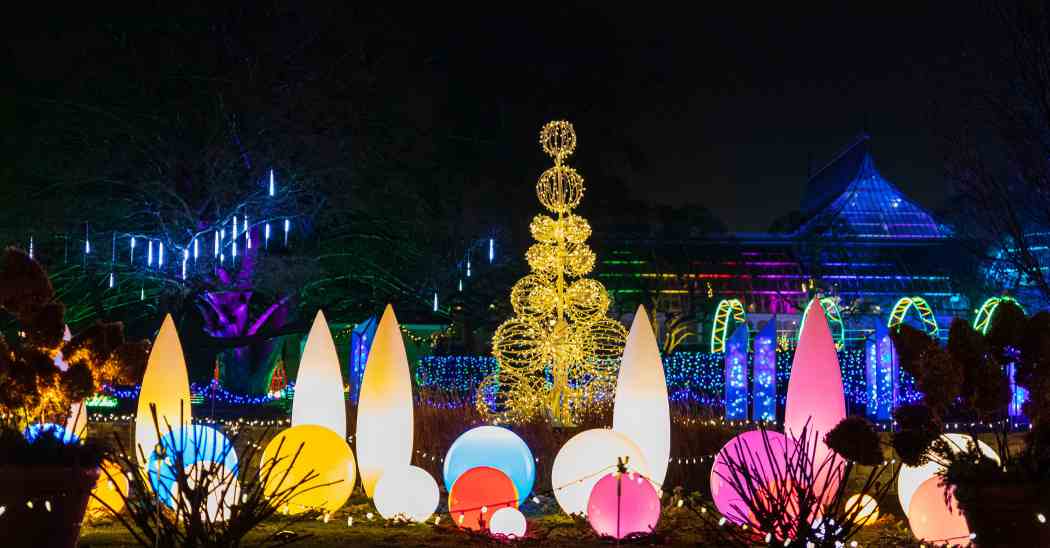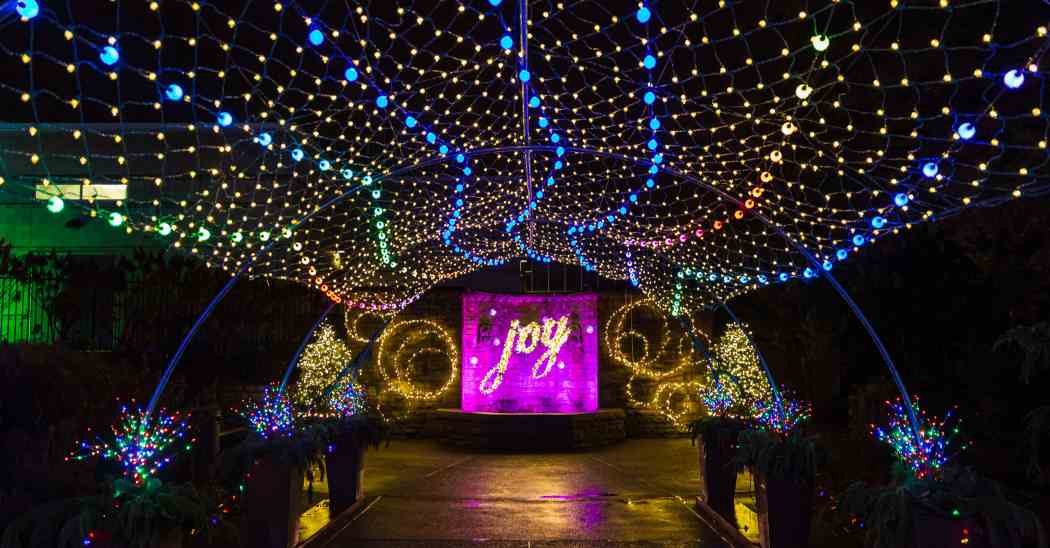 Photo © Paul g. Wiegman and Phil Johnson II