Easy Steps for an Eco-Friendly Holiday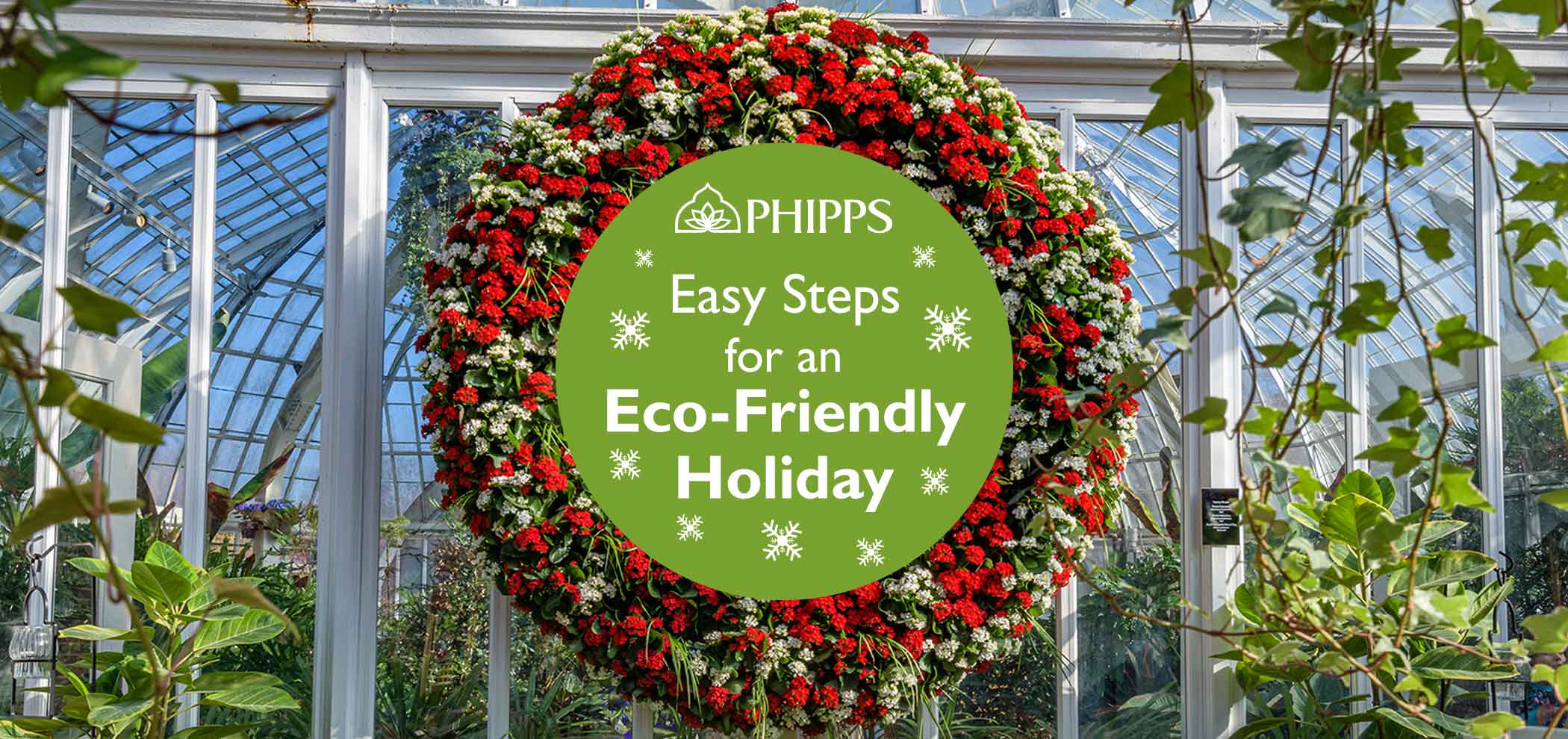 The holidays are a time for warm gatherings, quality time with loved ones, cold-weather escapades, festive decorations and lots of good food. Spend your holidays the Phipps way this year by celebrating while keeping the planet in mind. May your days be merry and bright, and may all your holidays be green!
1. Keep It Real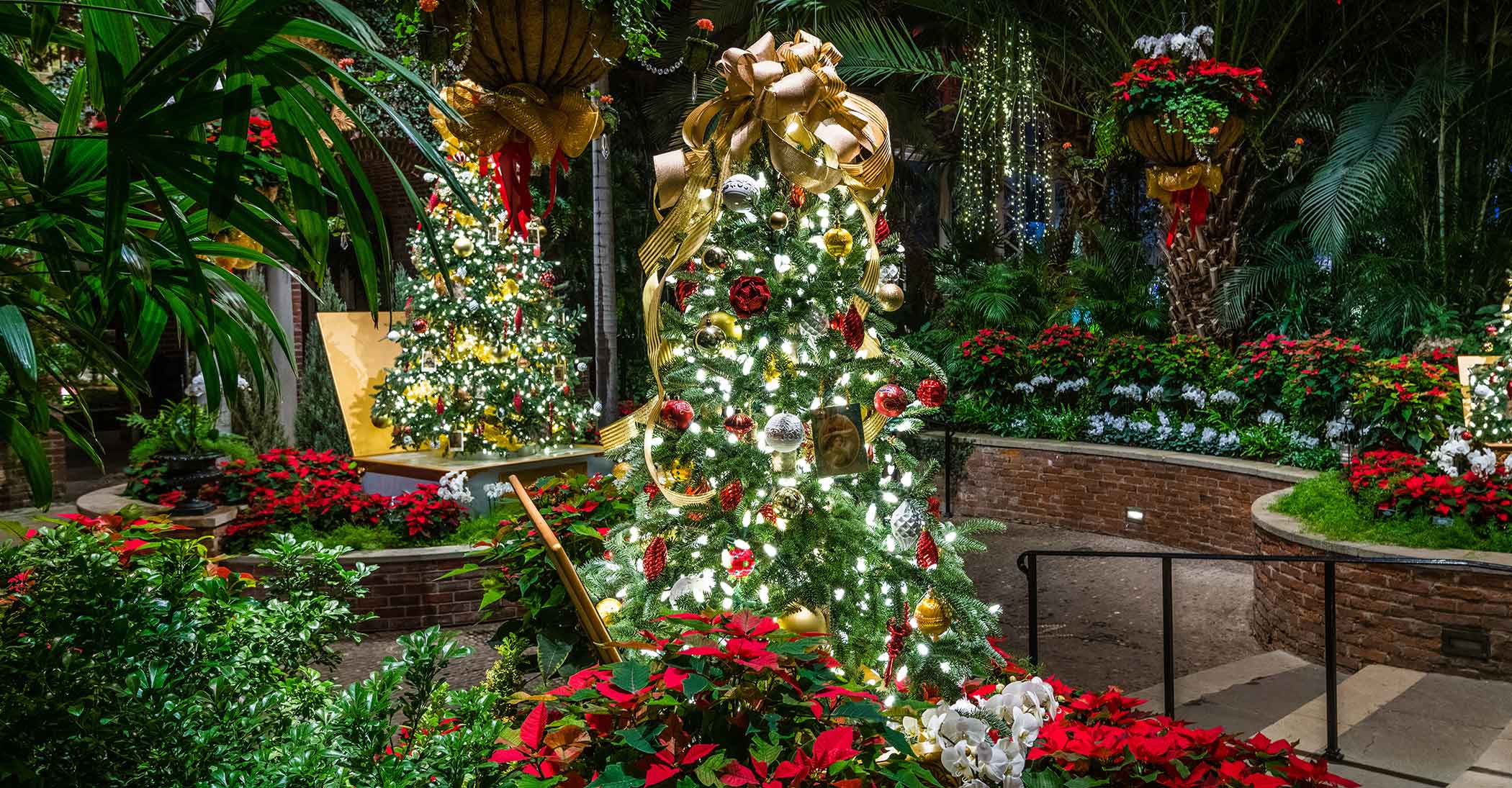 Photo © Paul g. Wiegman
There's nothing like the real thing when it comes to holiday trees. From the lush branches to the delightful smell of evergreens filling your home, a real tree brings something special that can't be replicated by artificial ones. Good news — it's also the sustainable choice!
2. Deck the Halls!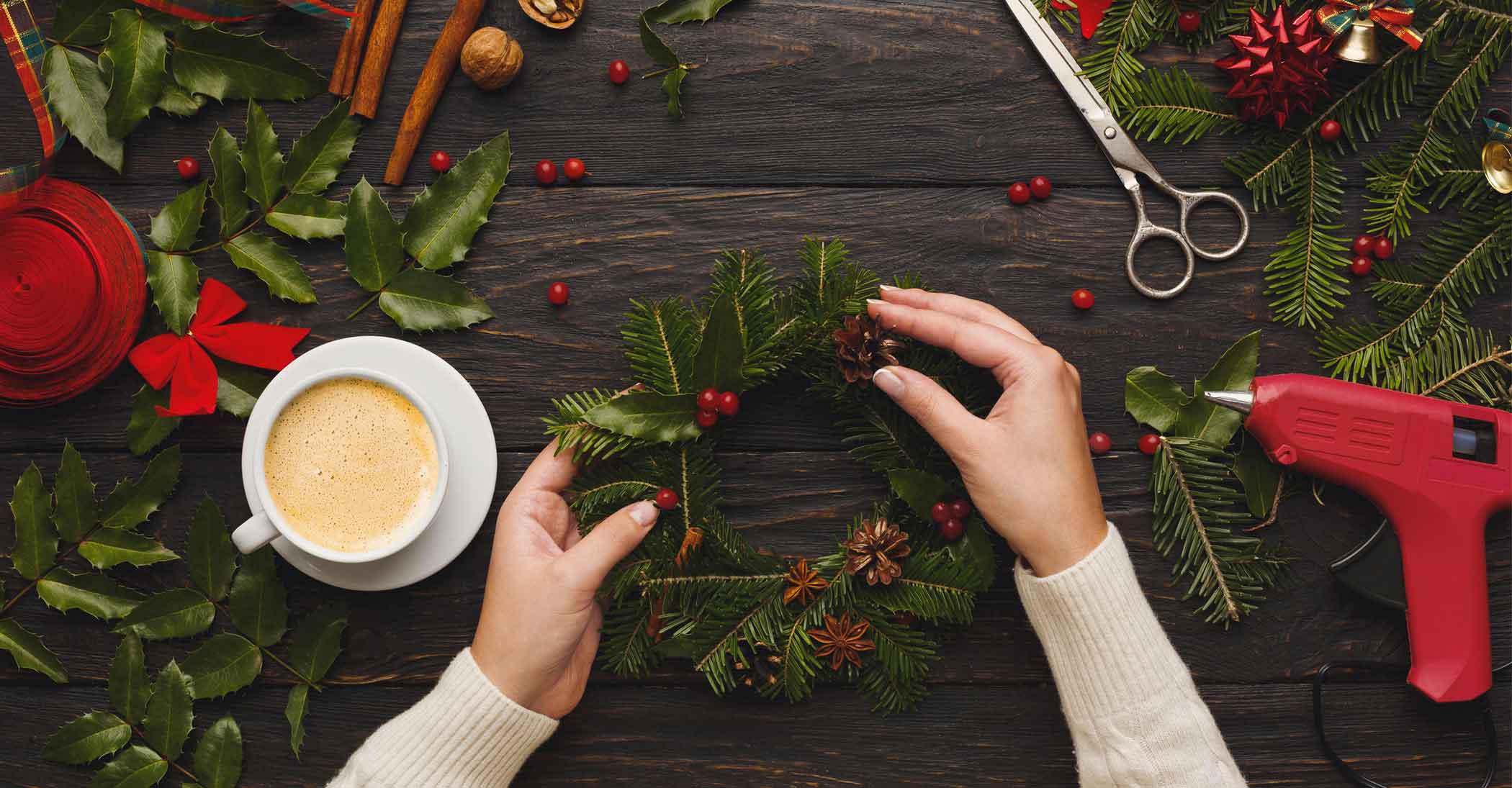 Nothing quite gets you into the holiday spirit like decorating your home. Use gifts from nature found in your yard to create an eco-friendly (and free!) festive flair. And when it comes to lights, there are plenty of options that will shine as brightly as the twinkle in Santa's eye while still conserving resources.
3. Give Green Gifts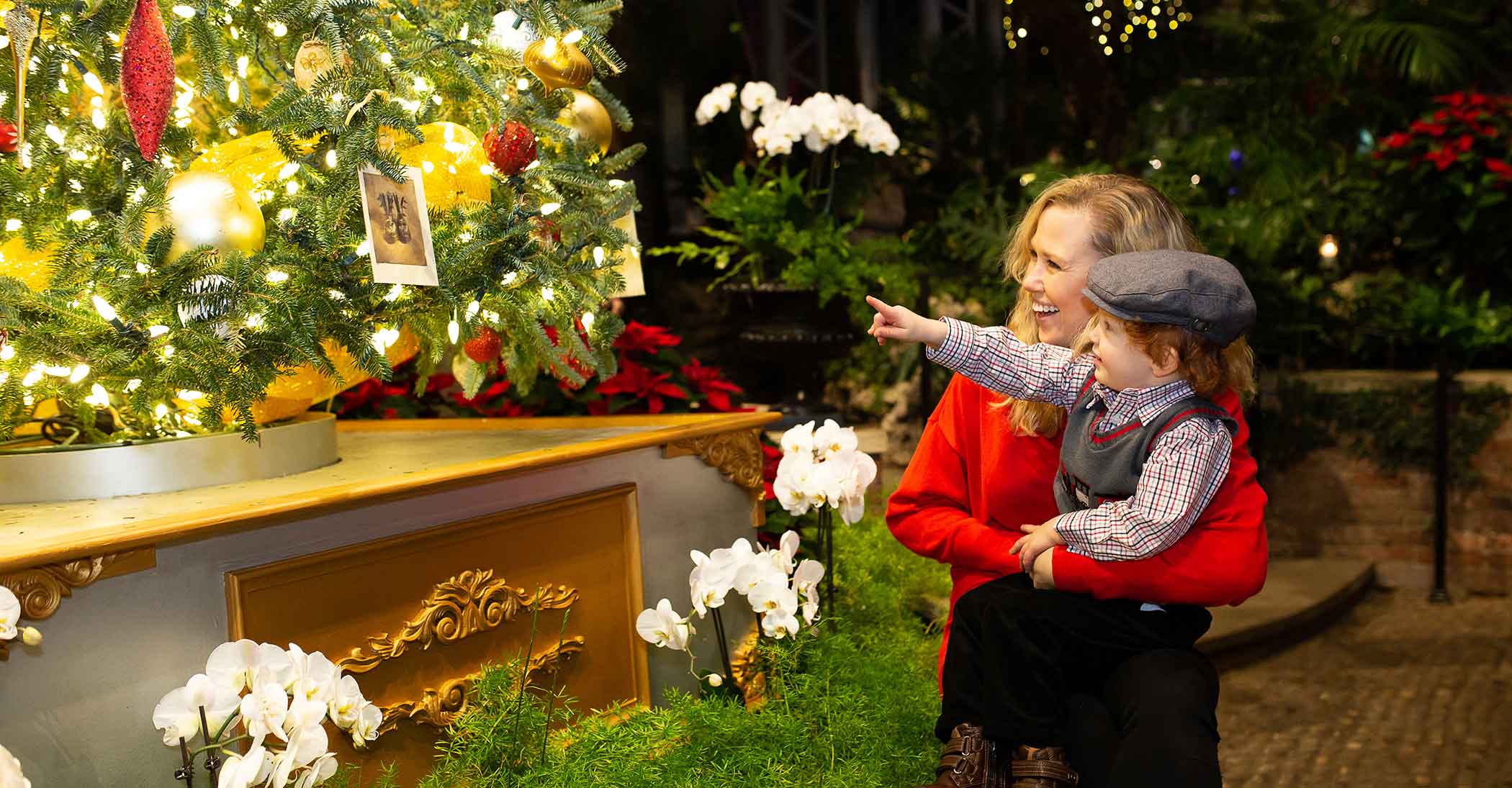 Photo © Rachel Lovas
Purchase meaningful gifts this year that will fill your loved ones' lives with fond memories rather than material presents that will end up collecting dust. If you can't resist having packages under the tree, choose gifts that will empower your friends and family to embrace a healthy lifestyle in the new year.
4. Wrap It Up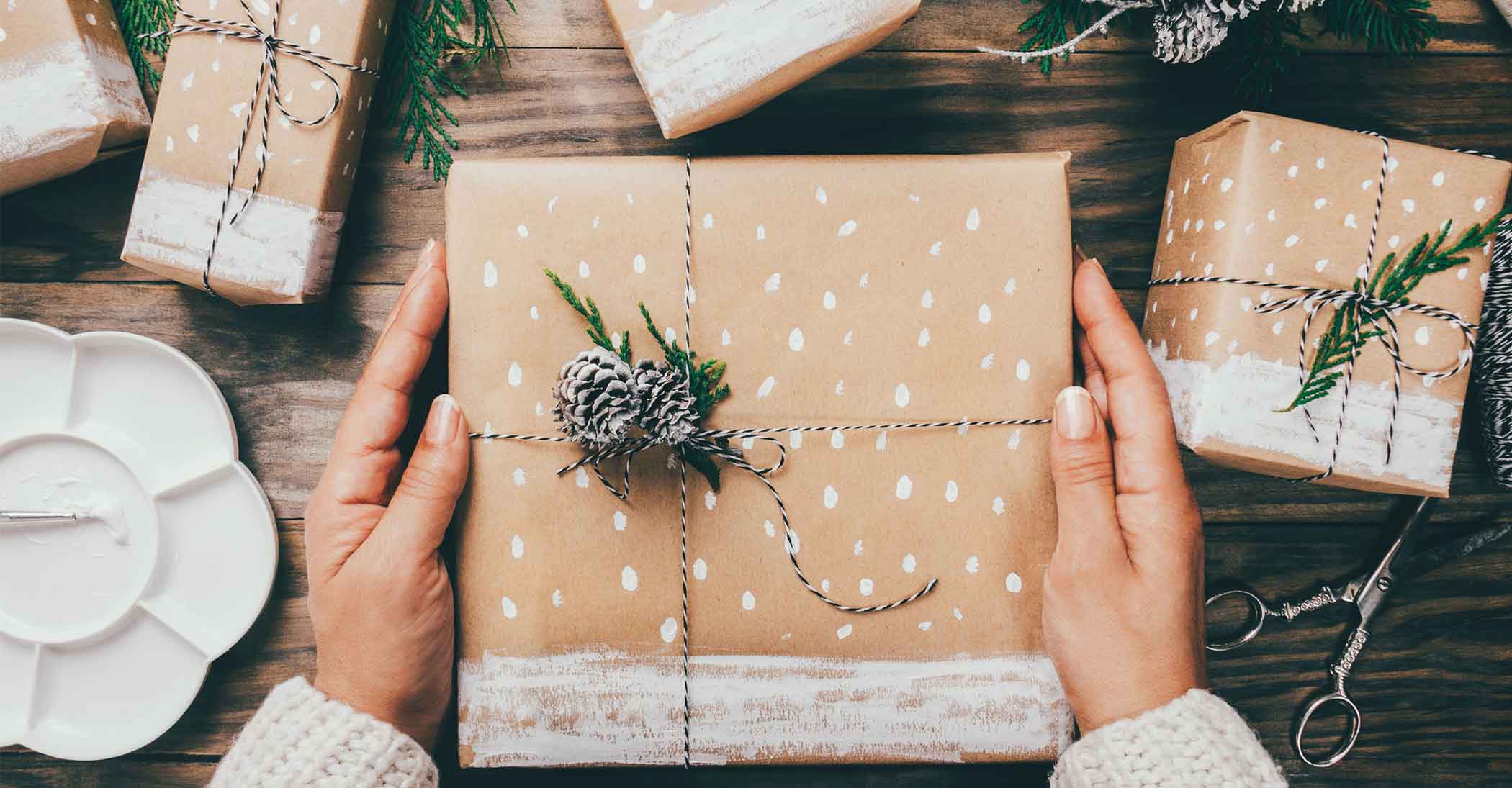 Get creative with your gift wrapping by trying out eco-friendly alternatives to traditional wrapping paper. Creative minds can draw festive patterns on brown paper for a recyclable option, or think outside of the box (literally) by wrapping the gift inside of another gift (such as a bag or scarf). Your friends and family will be tickled by your creativity, and after all, it's what's on the inside that counts.
5. Select a Sustainable Sleigh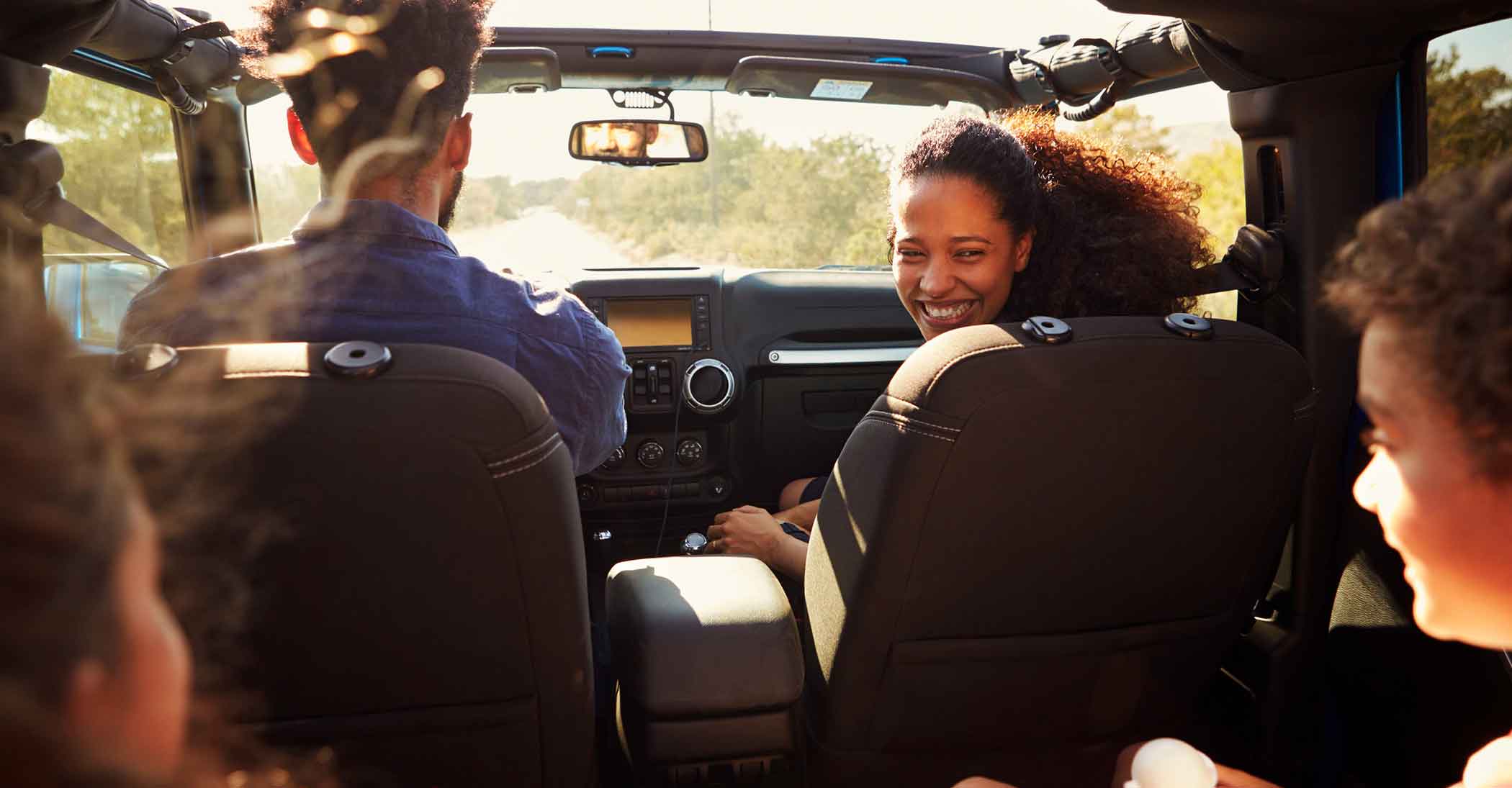 Whether you're going home for the holidays or traveling over the river and through the woods to visit Grandma, you have the power to travel sustainably. The best part? Eco-friendly travel options often provide invaluable family bonding time too.
6. There'll Be Parties for Hosting
Give your traditional holiday party a makeover by trying out new, delicious recipes and swapping out disposable dishware for classier (and planet-friendly) reusable dishes. Simple, easy choices you make during party planning can have a big impact!
7. A New Home for the Holidays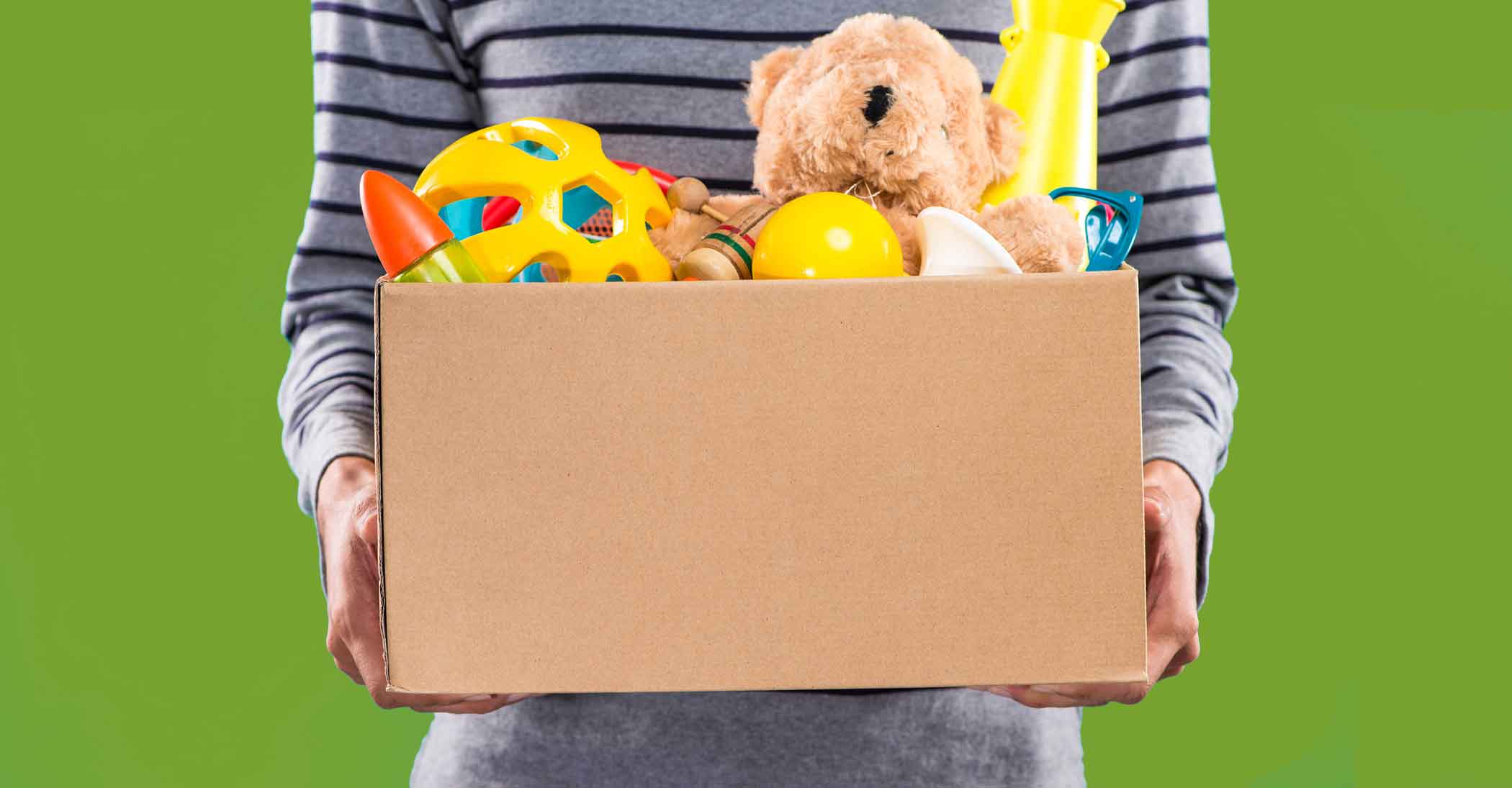 Before you bring new presents into your home, go through your belongings and make a box of everything you no longer need to donate to charity. You could be making a special holiday memory for a person in need, and you may even find items that you can repurpose into gifts!
8. Green Season's Greetings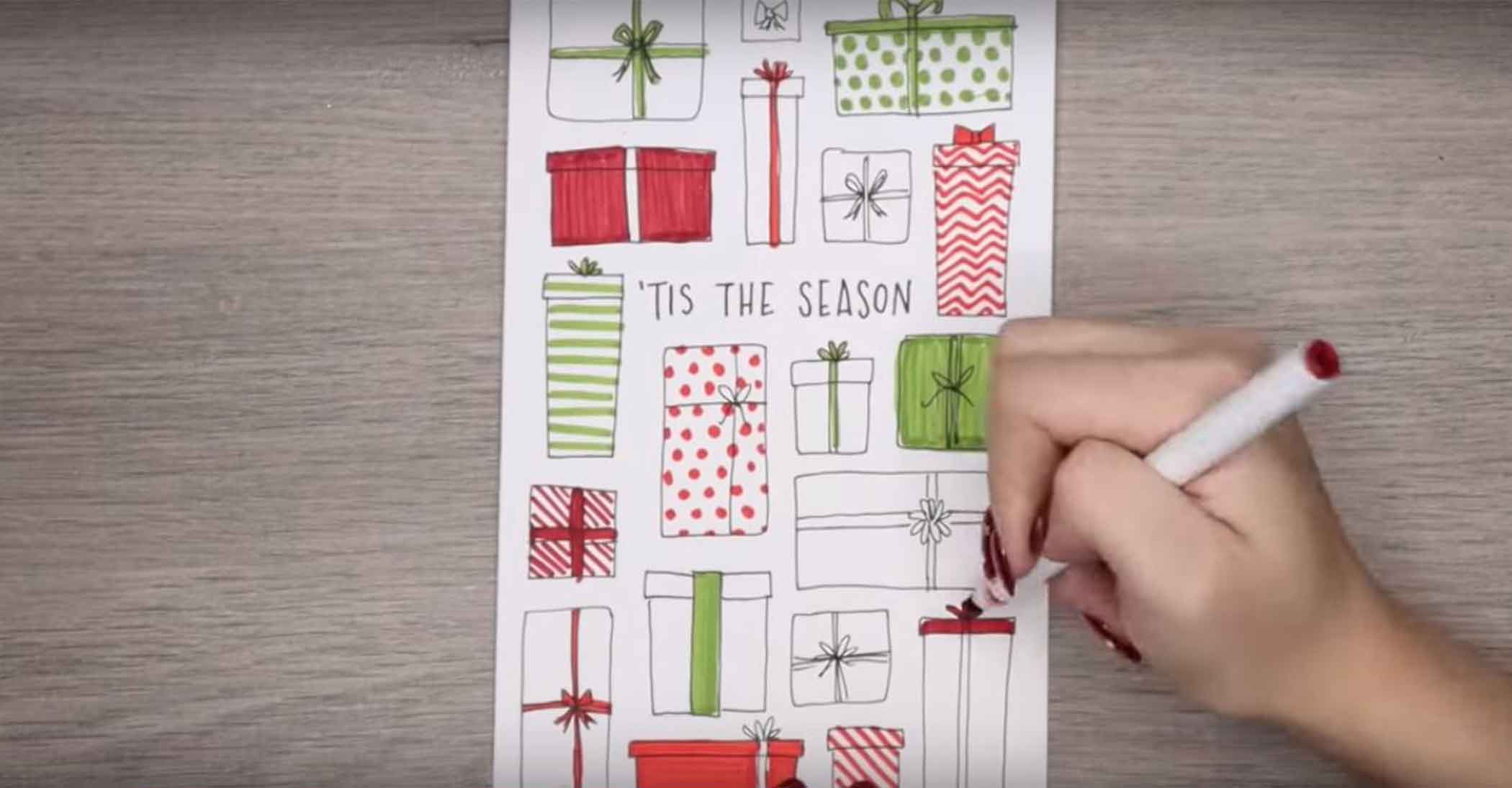 Photo © Amanda Rach Lee
Rethink your traditional holiday greeting card by trying out eco-friendly options. E-cards, 100% recycled cards and handmade cards all bring the festive flair you want while being mindful of the planet.
9. Explore the Outdoors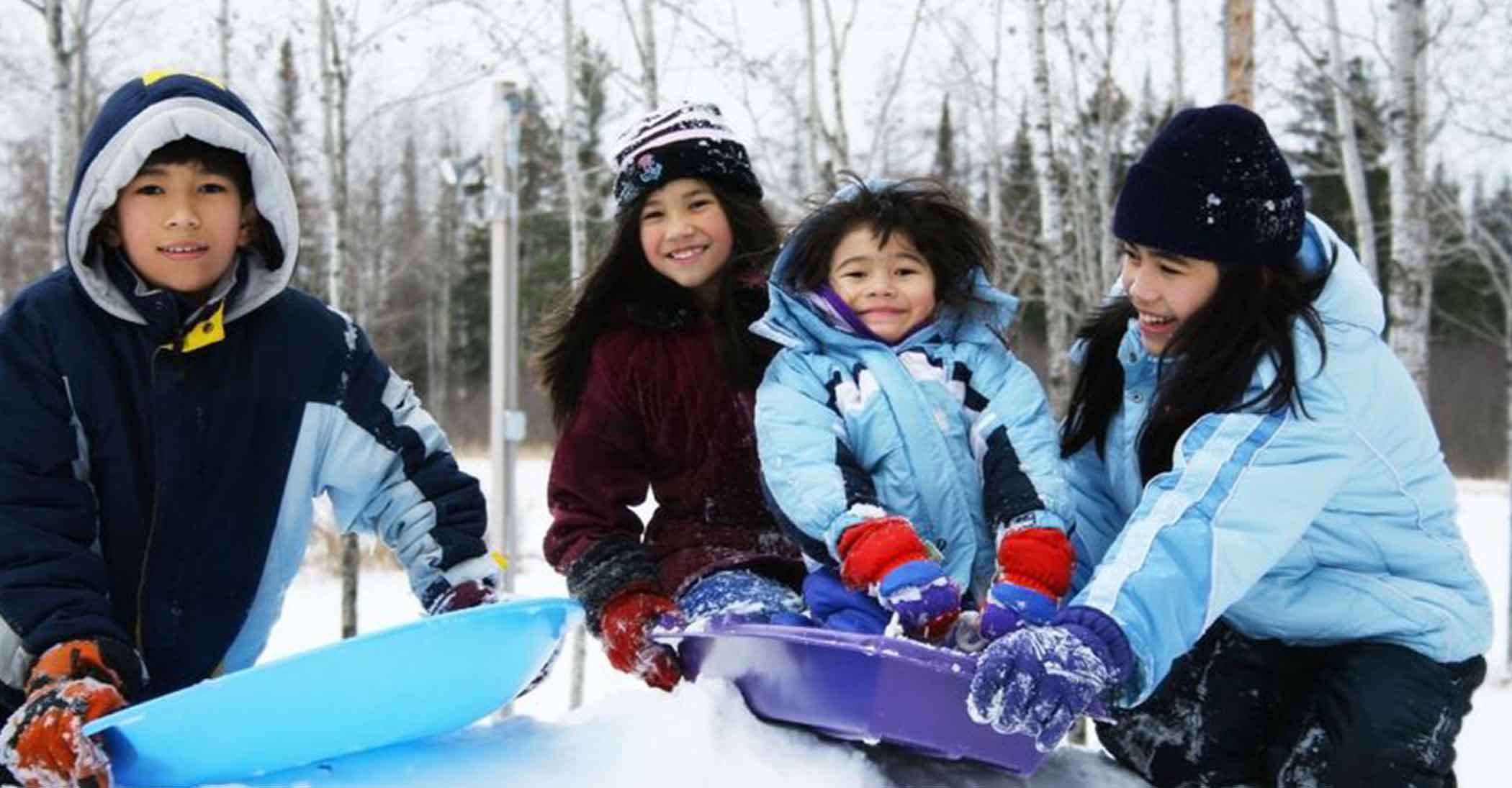 With the kids home from school for an extended period of time, don't let those days go to waste! Bundle up and get outside to create fun family memories in the beauty of nature.
10. New Year, New Commitment to the Planet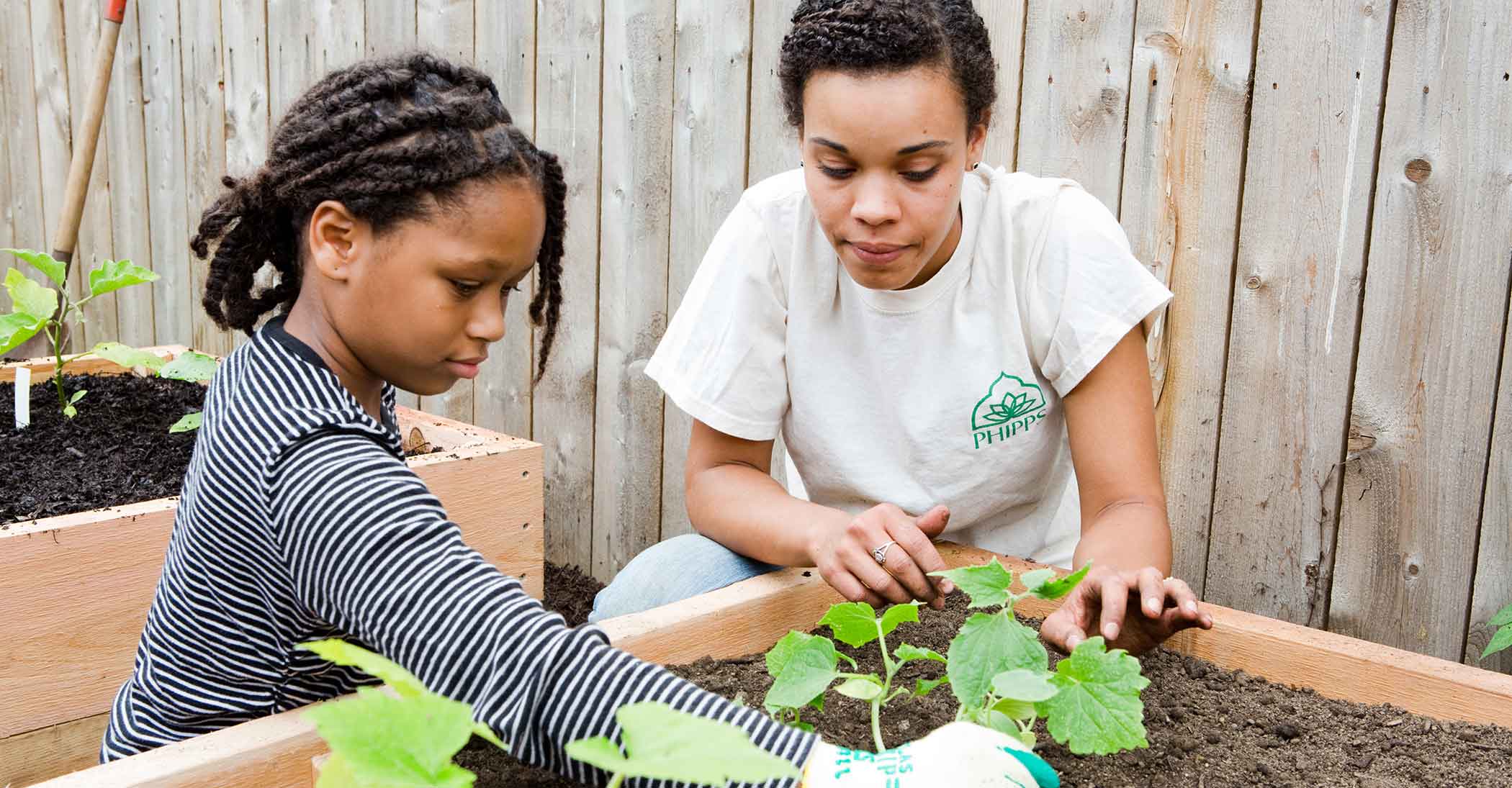 Photo © Adam Milliron
Ring in the New Year with a fresh commitment to sustainability! By resolving to make more and more eco-friendly decisions and adapt a sustainable lifestyle, you can effectively develop consistent, green practices.