Phipps' 125th Anniversary Sets the Stage for the Biggest Party in the Conservatory's History
For Immediate Release: Mon., Sept. 10
Contact: Julie LaBar | Director of Marketing and Communications
412/622-6915, ext. 3801 ǀ jlabar@phipps.conservatory.org
Phipps' 125th Anniversary Sets the Stage for the Biggest Party in the Conservatory's History
Phipps hosts a memorable night of special celebration on Thurs., Oct. 18, commemorating 125 years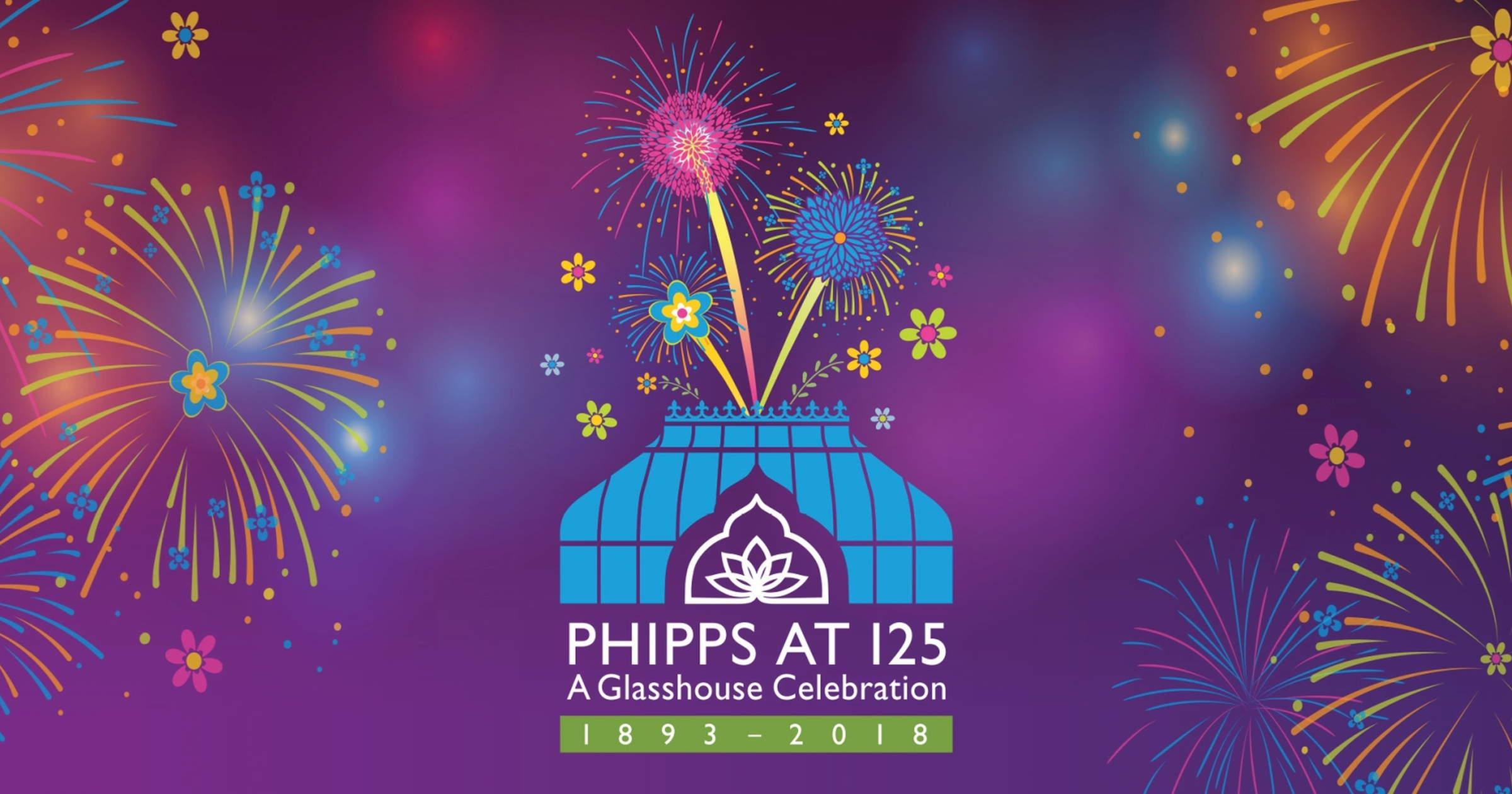 Pittsburgh, PA — Phipps Conservatory and Botanical Gardens invites the community to celebrate Phipps through the ages at "Phipps at 125: A Glasshouse Celebration," a fun, honorary event to be held the evening of Thurs., Oct. 18. Attendees will enjoy era-inspired interactive experiences representing Phipps from the 1890s through today, an enticing variety of live entertainment, dancing, and festive food and drink at this momentous decades-themed party.
Guests are encouraged to dress in the evening wear of their favorite period in time from 1893 to today and are invited to travel through time as they stop to revel and rejoice throughout the elegant, iconic glasshouse that will be uniquely transformed to represent different decades of the Conservatory's treasured history. The newly-completed Palm Court ogee will be the crowning jewel of the evening, restored to its original glory.
What: Phipps at 125: A Glasshouse Celebration

When: Thurs., Oct. 18; 7:30 – 10:30 p.m.

Where: Phipps Conservatory and Botanical Gardens – One Schenley Park

Cost: Tickets are $125 per person
Tickets are also available at the $250 level, which will help to support Phipps' ongoing glasshouse restoration project and includes special recognition in the event program book.
R.S.V.P.: Reserve tickets online at phipps.conservatory.org or by contacting Phipps at 412/651-651-5281 or vgohn@phipps.conservatory.org.
Don't miss this unforgettable celebration for the ages, toasting to Phipps' bright future by raising a sparkling glass to the glittering past! Complimentary valet parking will be available.
For more information, visit phipps.conservatory.org.
###
About Phipps: Founded in 1893, Phipps Conservatory and Botanical Gardens in Pittsburgh, PA is a green leader among public gardens with a mission to inspire and educate all with the beauty and importance of plants; to advance sustainability and promote human and environmental well-being through action and research; and to celebrate its historic glasshouse. Phipps commemorates its 125th anniversary throughout 2018, celebrating its historic past, vibrant present and exciting future ahead — including inspiring seasonal flower shows, community events, public programs and groundbreaking green innovation. Learn more at phipps.conservatory.org.