Phipps Conservatory and Pittsburgh Public Theater Present Little Shop of Horrors in Concert
For Immediate Release: Mon., Dec. 30
Contact: Joe Reed | Director of Marketing and Communications
412-622-6915, ext. 3801 | jreed@phipps.conservatory.org
Phipps Conservatory and Pittsburgh Public Theater Present Little Shop of Horrors in Concert
Guests will enjoy live cast performances and the final weekend of Holiday Magic!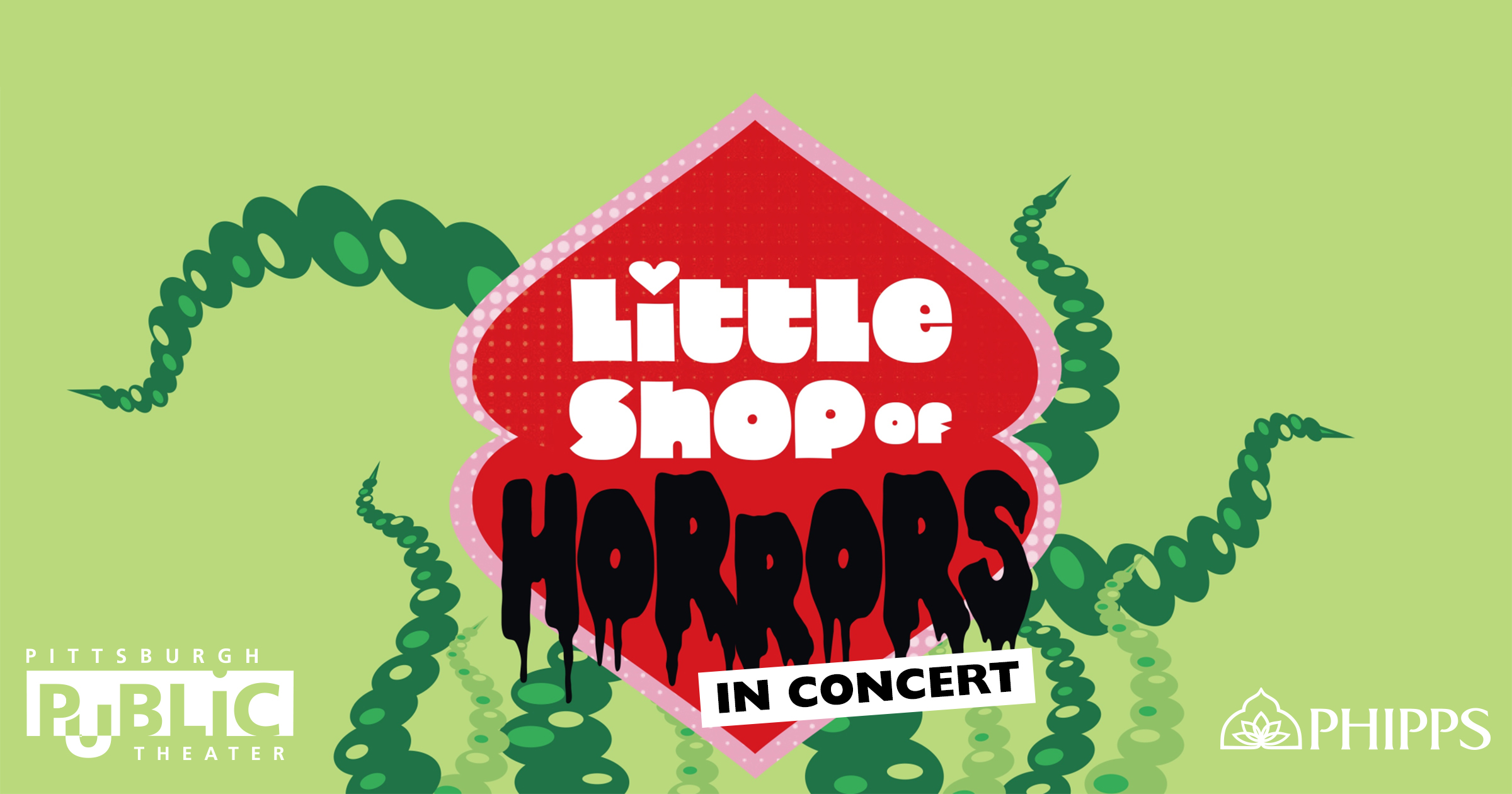 Pittsburgh, PA — Phipps Conservatory and Botanical Gardens and Pittsburgh Public Theater are pleased to present Little Shop of Horrors in Concert on Fri., Jan. 10. Attendees will enjoy live cast performances of songs from Pittsburgh Public Theater's production of Little Shop of Horrors — including a hand-puppet performance from Audrey II, the snarky, horrifying Venus fly trap we all know and love.
Tickets to this event include same-day Conservatory admission so guests can enjoy the final Friday night of Holiday Magic! Winter Flower Show and Light Garden. Stop by Café Phipps for wine and refreshments before or after the performance.
Two sessions of the performance are offered at 7 and 8:15 p.m. Tickets are $30 for adults and $17 for children. Ticket purchasers will also receive an email with an exclusive 30-percent-off discount code to attend Pittsburgh Public Theater's full production of Little Shop of Horrors at the O'Reilly Theater and a 30-percent-off code for two tickets to Phipps' stellar space-themed show, Orchid and Tropical Bonsai Show: Out of This World.
For more information and to purchase tickets, visit phipps.conservatory.org.
###
About Phipps: Founded in 1893, Phipps Conservatory and Botanical Gardens in Pittsburgh, PA is a globally recognized green leader with a mission to inspire and educate all with the beauty and importance of plants; to advance sustainability and promote human and environmental well-being through action and research; and to celebrate its historic glasshouse. Encompassing 15 acres including a historic 14-room glasshouse, 23 distinct indoor and outdoor gardens and industry-leading sustainable architecture and operations, Phipps attracts more than half a million visitors annually from around the world. Learn more at phipps.conservatory.org.