Phipps Conservatory Offers Intensive Training Course for Landcare Professionals
For Immediate Release: Thurs., Dec. 5

Contact: Joe Reed | Director of Marketing and Communications
412-622-6915, ext. 3801 | jreed@phipps.conservatory.org
Phipps Conservatory Offers Intensive Training Course for Landcare Professionals
Training Open for Enrollment for Phipps Sustainable Landcare Accredited Professionals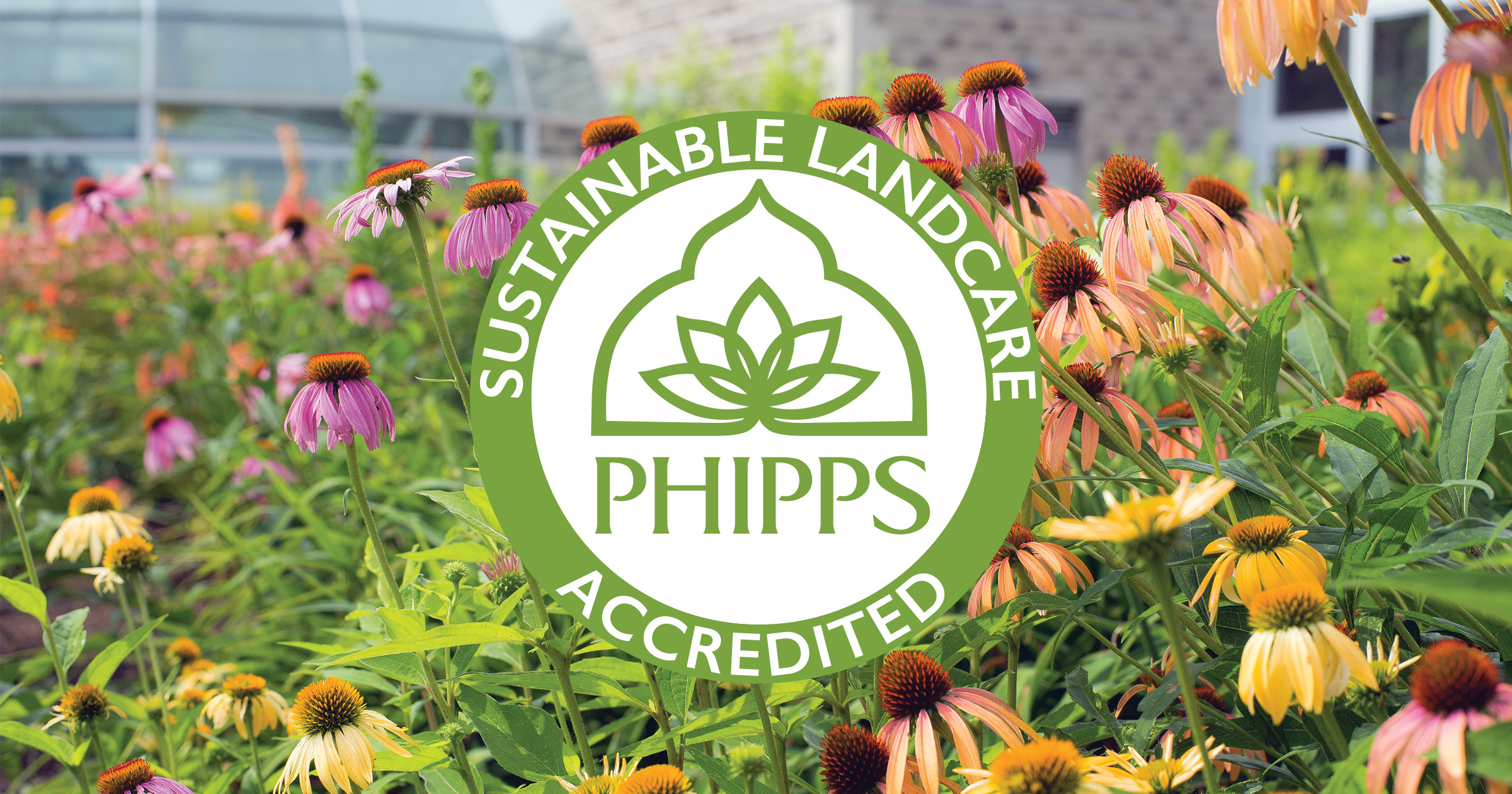 Pittsburgh, PA — Phipps Conservatory and Botanical Gardens is pleased to offer a four-day intensive training course for landscape and lawn care professionals looking to elevate their work and become Phipps Sustainable Landcare Accredited Professionals. Enrollment is now open for the 2020 training, which takes place Feb. 11 – 14.
To meet the increasing demand for sustainable land care, Phipps' training course teaches the best practices to create healthy and beautiful home landscapes that are good for the people, plants and animals who enjoy them. Topics covered include soil ecology; site analysis and design; organic pest, weed and disease control; rainwater management; native plants of western Pennsylvania; invasive plants; and more. Businesses who receive this accreditation pledge to provide the standard of excellence expected from Phipps.
The 2020 training takes place on Feb. 11 – 14. Attendees who register on or before Mon., Jan. 13 can register at a reduced cost of $475. After Mon., Jan. 13, the cost is $525. Nonprofit, government and school staff can register for $237.50 on or before Mon., Jan. 13 and $262.50 after. A discount is offered for additional attendees from the same business, and partial scholarships are available for nonprofit, government and school staff as well as qualifying individuals.
To learn more about the accreditation and to enroll, visit phipps.conservatory.org/Landcare.
###
About Phipps: Founded in 1893, Phipps Conservatory and Botanical Gardens in Pittsburgh, PA is a globally recognized green leader with a mission to inspire and educate all with the beauty and importance of plants; to advance sustainability and promote human and environmental well-being through action and research; and to celebrate its historic glasshouse. Encompassing 15 acres including a historic 14-room glasshouse, 23 distinct indoor and outdoor gardens and industry-leading sustainable architecture and operations, Phipps attracts more than half a million visitors annually from around the world. Learn more at phipps.conservatory.org.