Phipps Conservatory's Exhibit Staging Center Achieves WELL Platinum Certification
For Immediate Release: Wed., June 23
Contact: Joe Reed | Director of Marketing and Communications
412-622-6915, ext. 3801 | jreed@phipps.conservatory.org
Phipps Conservatory's Exhibit Staging Center Achieves WELL Platinum Certification
Phipps' Restored Facilities Building Proves that Any Building Can become a Structure that is Good for People and the Planet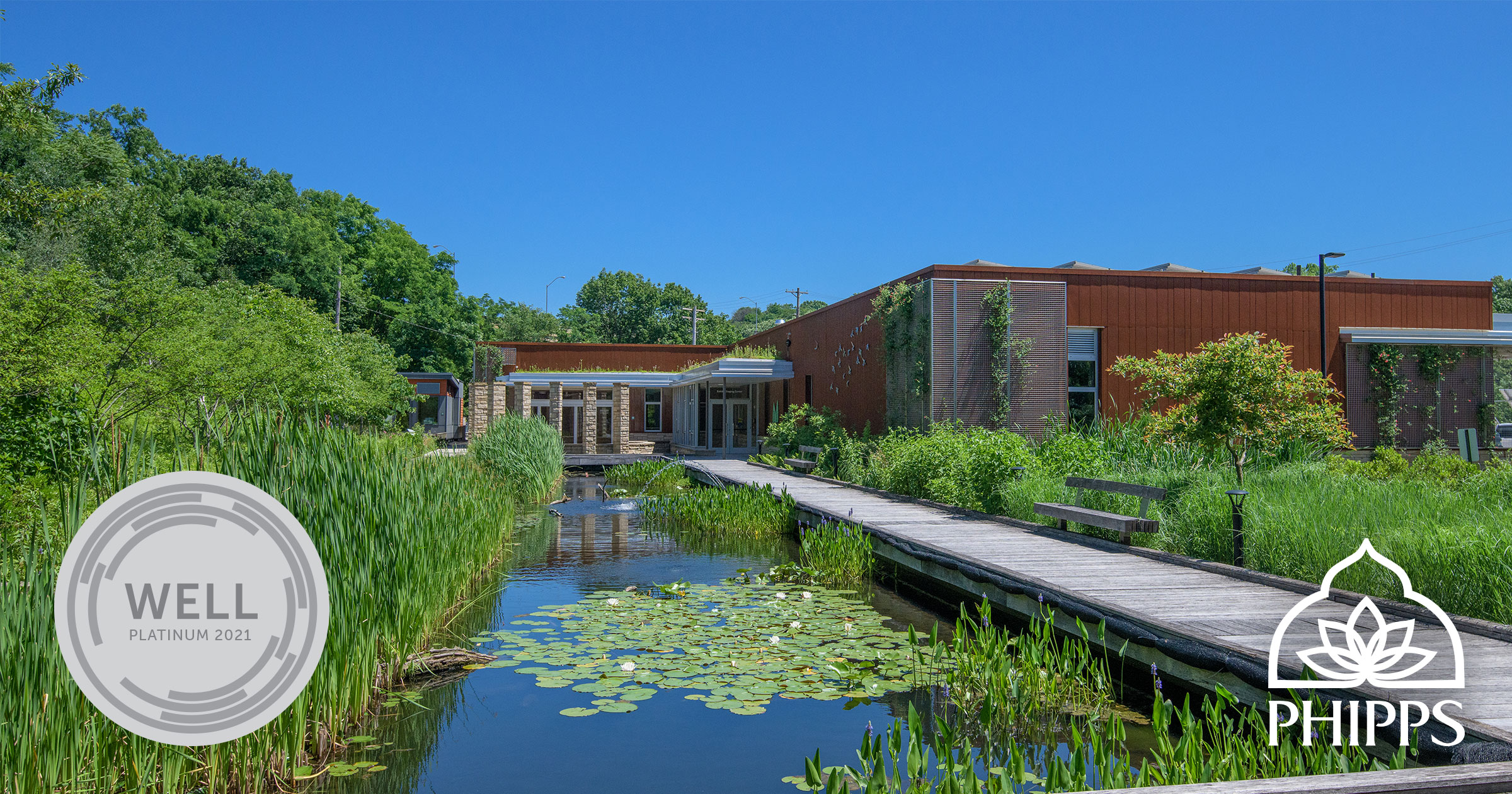 Pittsburgh, PA – Phipps Conservatory and Botanical Gardens is proud to announce the latest milestone in its journey to lead the world in sustainable buildings, practices and policies as its Exhibit Staging Center (ESC) has achieved WELL v2 Platinum certification. Previously a dilapidated public works building with block wall masonry, a flat roof and no windows, Phipps transformed the ESC into one of the greenest buildings in the world, focusing on the well-being of the facility staff and grounds crew who work in the space as well as that of the environment in which it exists.
"Maintenance staff often get some of the least attractive and worst performing buildings. Earning WELL v2 Platinum certification for the ESC clearly demonstrates our commitment to provide healthy workspaces for our employees," says Phipps President and CEO Richard Piacentini. "Human and environmental health are inextricably connected. Designing and building to meet WELL certification goes a long way toward helping us to create beautiful structures that contribute to the health of people and the planet."
The ESC is used by facility staff for prop creation and storage for Phipps' seasonal flower shows and also features a yoga studio, fitness center and meditation room to encourage the mental and physical wellness of employees. To enhance the guest experience, a vestibule of the building is open to visitors, offering them a unique behind-the-scenes look at the Conservatory's past and future flower shows as they watch staff working on new props and peek into the exhibit archive room where statuary, props and other items from past shows are displayed.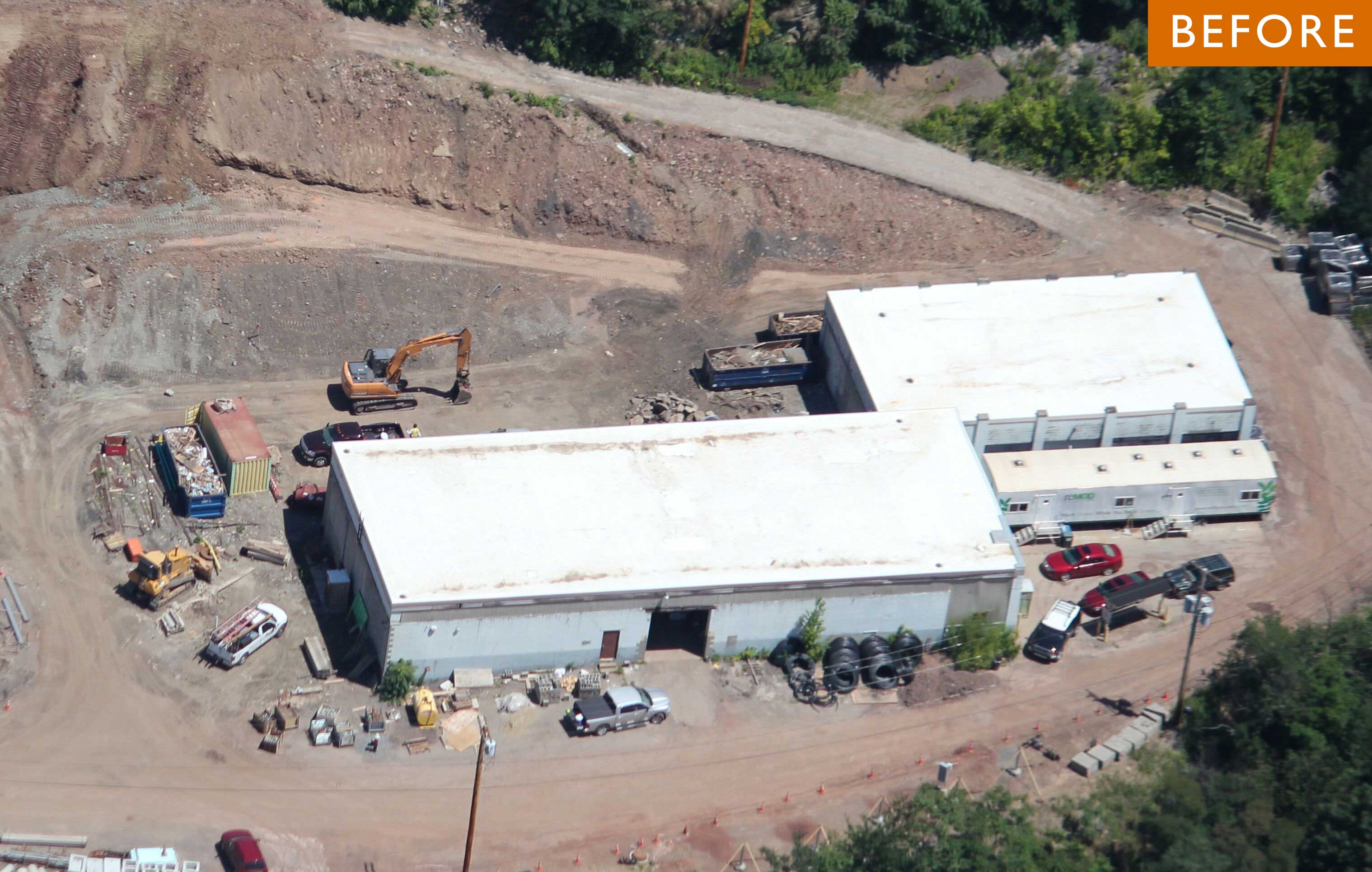 This is Phipps' second WELL Platinum certified building; in 2014, its Center for Sustainable Landscapes became the world's first building to be certified WELL Platinum. Earlier in 2021, Phipps achieved WELL Health and Safety certification for its entire campus, a new certification focusing on operational policies, maintenance protocols, stakeholder engagement and emergency plans.
The WELL Building Standard is a vehicle for buildings and organizations to deliver more thoughtful and intentional spaces that enhance human health and well-being. Backed by the latest scientific research, WELL includes strategies that aim to advance health by setting performance standards for design interventions, operational protocols and policies and a commitment to fostering a culture of health and wellness. Built on the pioneering foundation of the first version of the WELL Building Standard (WELL v1), WELL v2 draws expertise from thousands of WELL users, practitioners, medical professionals, public health experts and building scientists around the world.
In order to achieve Platinum certification, the International WELL Building Institute (IWBI) completed several performance reviews of the ESC and awarded it 88 out of an attempted 90 points based on performance outcomes for various policy, design and operational strategies. The Pittsburgh-based building consultancy firm BranchPattern supported the Phipps team throughout the certification process.
Phipps is currently pursuing LEED Platinum and Living Building Challenge Certification for the ESC as well. This latest testament to Phipps' internationally-recognized green leadership adds to a growing number of awards and certifications Phipps has recently achieved, including:
BREEAM Outstanding In-Use Certification for the Center for Sustainable Landscapes (CSL)
To learn more about the ESC, visit phipps.conservatory.org/ESC.
###
About IWBI: International WELL Building Institute (IWBI) is leading the global movement to transform our buildings and communities in ways that help people thrive. IWBI delivers the cutting-edge WELL Building Standard, the leading global rating system and the first to be focused exclusively on the ways that buildings, and everything in them, can improve our comfort, drive better choices, and generally enhance, not compromise, our health and wellness.
About Phipps: Founded in 1893, Phipps Conservatory and Botanical Gardens in Pittsburgh, PA is a globally recognized green leader with a mission to inspire and educate all with the beauty and importance of plants; to advance sustainability and promote human and environmental well-being through action and research; and to celebrate its historic glasshouse. Encompassing 15 acres including a historic 14-room glasshouse, 23 distinct indoor and outdoor gardens and industry-leading sustainable architecture and operations, Phipps attracts more than half a million visitors annually from around the world. Learn more at phipps.conservatory.org.
Watch TEDx: What We Can Learn From an Old Glasshouse: A look at the evolving way we connect people to nature at Phipps, demonstrate how human and environmental health are inextricably connected, and show that to age gracefully, we must continually reinvent ourselves to evolve with the rest of the world.
2021 BREEAM Award in the Commercial – In Use Category for the CSL
WELL Health-Safety Rating for the ESC
WELL Health-Safety Rating for the entire Oakland Campus
Fitwel 3 Star Rating for the CSL