Phipps Conservatory's New Holiday Gift Guide Has the Perfect Gift for Every Shopper
For Immediate Release: Mon., Nov. 30
Contact: Joe Reed | Director of Marketing and Communications
412-622-6915, ext. 3801 | jreed@phipps.conservatory.org
Phipps Conservatory's New Holiday Gift Guide Has the Perfect Gift for Every Shopper
Customers Can Find Gifts for All Ages and Interests, Hand-Picked by the Experts from the Shop at Phipps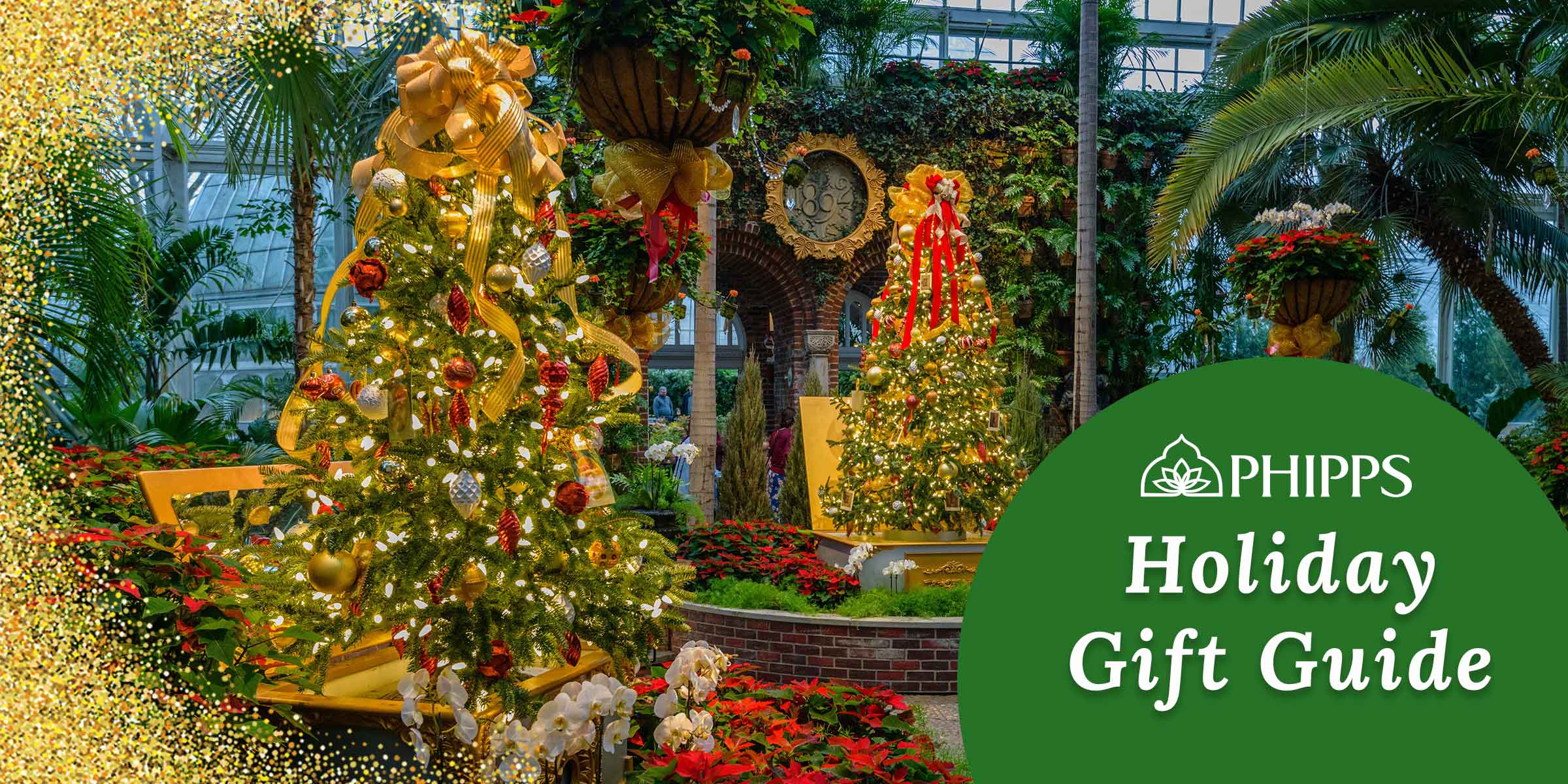 Pittsburgh, PA – The experts at the Shop at Phipps are here to help make holiday shopping easy and fun with a new virtual shopping experience through Phipps' Holiday Gift Guide. Whether it be for a beloved gardener, budding young mind or Phipps fan, the Holiday Gift Guide makes finding the perfect gift for everyone simple and enjoyable.
Nestled in the Welcome Center of Phipps Conservatory and Botanical Gardens, The Shop at Phipps offers distinctive, planet-friendly gifts inspired by the beauty of nature — and now shoppers can peruse from the comfort of their own home! From gardening supplies and hand-crafted home décor to eco-friendly toys and more, The Shop at Phipps prides itself on featuring signature collections from local artists and designers. Plus, every purchase supports Pittsburgh's green oasis.
With a collection of gifts that can only be found at Phipps — such as hand-painted ornaments featuring the iconic Conservatory, a children's book about troll friends exploring Phipps and more unique items — customers can find special gifts that Phipps fans will treasure for years to come. Shoppers can have their purchases shipped directly to their home or pick up their purchase during their visit to Winter Flower Show: Home for the Holidays. To begin a virtual shopping trip, visit phipps.conseratory.org/GiftGuide.
###
About Phipps: Founded in 1893, Phipps Conservatory and Botanical Gardens in Pittsburgh, PA is a globally recognized green leader with a mission to inspire and educate all with the beauty and importance of plants; to advance sustainability and promote human and environmental well-being through action and research; and to celebrate its historic glasshouse. Encompassing 15 acres including a historic 14-room glasshouse, 23 distinct indoor and outdoor gardens and industry-leading sustainable architecture and operations, Phipps attracts more than half a million visitors annually from around the world. Learn more at phipps.conservatory.org.
Watch TEDx: What We Can Learn From an Old Glasshouse: A look at the evolving way we connect people to nature at Phipps, demonstrate how human and environmental health are inextricably connected, and show that to age gracefully, we must continually reinvent ourselves to evolve with the rest of the world.