Speaker Bios and Abstracts - Three Rivers Urban Soils Symposium
Second Annual Three Rivers Urban Soils Symposium
Thurs., Nov. 21; 8:15 a.m. – 6:30 p.m.
Phipps Conservatory and Botanical Gardens
Pittsburgh, PA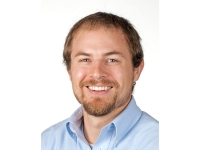 Rick Carr
Compost Production Specialist, Rodale Institute
In 2012, Rick earned a Master of Science degree in Plant Pathology from Cornell University while conducting research on understanding the mechanisms associated with vermicompost-mediated disease suppression. When Rick was not in the lab, he was often doing outreach and education with Master Composters and Gardeners of New York State. Rick currently manages Rodale Institute's large-scale composting operation and research program and leads the Institute's pastured pork production and research program.
---
Abstract
Compost Science: Separating the "Feel Good" from the "Real Good"
This presentation will review compost science and utilization in terms of the physical, chemical and biological characteristics as they relate to compost production and application. From laboratory research to field applications, Rick Carr has been studying the science and utilization of compost, vermicompost, and liquid compost extracts.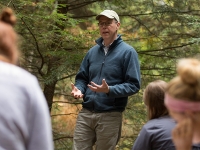 Dr. Patrick Drohan
Associate Professor of Pedology, Penn State University
Dr. Patrick Drohan's research examines people's use of landscapes and the accompanying changes in soil function across the larger ecosystem the soil supports. Dr. Drohan specializes in soil and landscape analysis using field and digital soil mapping techniques and he works nationally and internationally in arid, wetland, forested, and tropical systems. Dr. Drohan has taught over 25 different courses in the natural and physical sciences, and currently teaches: urban soils; soil genesis and classification; field interpretation of soil properties; and a study abroad course in Western Europe on land and society's co-evolution through time.
---
Abstract
An example of site reclamation and post-use challenges for urban farming: Hilltop Urban Farm, Pittsburgh
The re-purposing of urban areas for non-urban uses has been an activity humans have practiced for over 2000 years. Modern building and manufacturing materials that end up as debris present unique challenges, along with the degree of physical disturbance modern earth moving machines can exert on a site. We present a case study of an ongoing project in Pittsburgh at the former St. Clair Village and show progress and challenges to date in turning this former housing project into an urban farm.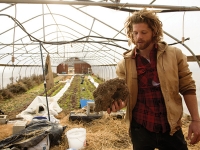 Adrian Galbraith-Paul
Farm Manager, Heritage Farm
Adrian Galbraith-Paul manages Heritage Farm, a four-acre vegetable farm, selling to Philadelphia restaurants and providing food for families in need. Adrian is committed to building efficient and ecological farming systems that seek inspiration from nature and produce the best quality vegetables. He seeks to use farming and gardening as a tool to help people become more healthy, confident and happy.
---
Abstract
Learn to Make Your Own Fertilizer and Biological Innoculants
Following the practices of Korean Natural Farming and JADAM, this talk will cover making indigenous microorganisms, fish amino acids, fermented plant juice, water soluble calcium and more.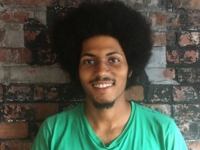 Robert Grey
Farm Education and Outreach Coordinator, Grow Pittsburgh
Robert Grey began working with Grow Pittsburgh in 2014, in its Urban Farm Apprenticeship(UFA). After two seasons, Robert began overseeing UFA programming at Grow Pittsburgh, as Farm Edu. and Outreach Coordinator. Since then, he has helped to pilot a new initiative through Grow Pittsburgh's convenience store consignment sales, which seeks to provide access to fresh and local produce 7 days a week.
---
Abstract
Lecture Information Coming Soon!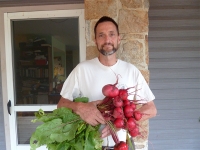 Dale Hendricks
President, Green Light Plants
Dale has been growing and propagating plants professionally since 1975 when he was introduced to horticulture at Green Leaf Enterprises in Lancaster County, Pa. In 1988 he co-founded North Creek Nurseries, Inc along with current owner Steve Castorani in order to propagate and grow perennials and grasses with an emphasis on natives and garden selections of natives. In 2009 he founded Green Light Plants, LLC. To build carbon friendly and regenerative landscapes; growing native, woodland and permaculture plants, organically and joyfully. He lives in Landenberg, southern Chester County, Pa with his family where he gardens, propagates plants, makes and educates about biochar and grows good soil.
---
Abstract
Biochar - A most useful and interesting form of soil Carbon
Dale will briefly review the many forms of Carbon that cycle through plants, soils and the atmosphere and make a case to consider biochar- a long lasting and highly absorbent form that provides beneficial microcritter habitat, water retention and other properties of interest.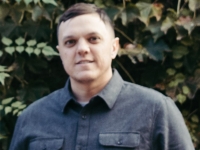 Michael Hiller
Assistant Director, Nine Mile Run Watershed Association
Mike Hiller became the Assistant Director of Nine Mile Run in 2019 after previously serving as the Director of Policy and Outreach from 2013-2017. He has 15 years' experience working in the private, public, and non-profit sectors. Throughout his career he has managed urban planning, community development, environmental advocacy, and GIS projects across the country. He moved to Pittsburgh from Upstate NY, where he received his Master of Arts in Geography with a Graduate Certificate in GIS + Spatial Analytics from the University at Albany. Nine Mile Run allows him to focus on his passion, which is the intersection of healthy environments and people.
---
Abstract
Co-Empowerment Through Water
Nine Mile Run Watershed Association has been working alongside Operation Better Block and their Cluster 8 + 9 Leader, Zinna Scott since 2014 as part of the Rosedale Runoff Reduction Project. This is an effort to engage, educate, and empower residents of Homewood and East Hills to advocate for a healthy watershed ecosystem through sustainable stormwater management practices.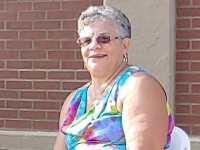 Zinna Scott
Community Activist
Zinna is a 73 year old retired mother of 3 and grandmother of 12. After working for Giant Eagle over 38 years, since retiring she has been able to get fully involved with her community, with the goal to make sure the information is going out to her immediate community. Zinna chairs Cluster 8-9 sponsored by Operation Better Block, is president of Zone 5 Public Safety Council, chairs a senior book club, is a treasurer of her bowling league and card club and sits on the board of Operation Better Block and Nine Mile Run Watershed Association. Zinna attends a number of community meetings, keeping herself and the community informed with what is happening in and outside of the community. Zinna's cluster has taken a blighted piece of property and turned it into a rain garden to aid in storm water runoff and beautification to the community.
---
Abstract
Co-Empowerment Through Water
Nine Mile Run Watershed Association has been working alongside Operation Better Block and their Cluster 8 + 9 Leader, Zinna Scott since 2014 as part of the Rosedale Runoff Reduction Project. This is an effort to engage, educate, and empower residents of Homewood and East Hills to advocate for a healthy watershed ecosystem through sustainable stormwater management practices.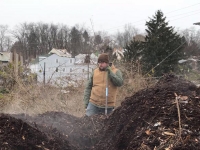 Travis Leivo
Composting Consultant and Owner of Shadyside Worms
Travis Leivo is the owner of Shadyside Worms, a composting business in Pittsburgh, PA that has run a residential composting program since 2013. His experience with community gardens and urban composting systems in both Baltimore and Pittsburgh for the past 20 years has helped him shape a vision of a greener and more sustainable future for our cities and surrounding areas. Travis' work focuses on applying the fundamentals of permaculture to a city landscape through education and innovation
---
Abstract
Program Highlight: Shadyside Worms and Worm Return
Learn about gardening techniques that help build soil, composting and nutrient management, and what "compostable" really means in product purchasing.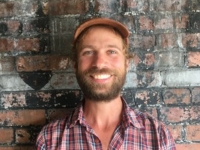 Nick Lubecki
Braddock Farms Manager, Grow Pittsburgh
Nick Lubecki started his first vegetable farm in 2012 in the Stanton Heights neighborhood of Pittsburgh. He ran his small farm businesss, Butter Hill Farm, which sold vegetables to farm markets, CSA and resturants on two acres until 2015. At the same time, he ran the Tree Pittsburgh Heritage Nursery for five years, while there he grew native trees from seed foraged in the Pittsburgh region. He began working at Grow Pittsburgh in 2016 managing Shiloh Farm, a small intensive urban farm, as well as the Frick Greenhouse. In 2018 he began managing Braddock Farm, a one acre urban farm which aims to produce affordable food to sell in Braddock while teaching people how to grow vegetables. He enjoys learning and trying new growing techniques and sharing them with people.

Nick also runs a small farm with his brother in Butler, PA focusing on growing subsistence crops and researching subsistence systems that make sense in Western Pennsylvania.
---
Abstract
Lecture Information Coming Soon!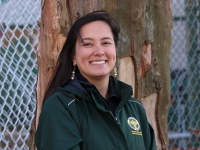 Marguerite Manela
Senior Manager of Community Composting and Compost Distribution, NYC Department of Sanitation
Marguerite Manela is a Senior Manager of Community Composting & Compost Distribution at the NYC Department of Sanitation (DSNY). In this role, she supports a network of local compost processing sites and food scrap drop-off sites throughout NYC. Together with strategic internal and external partners, including the seven NYC Compost Project partner organizations, she and her team work to engage NYC residents in active learning about composting, to distribute compost to residents and nonprofits throughout NYC, and to grow organics recycling initiatives with the goal of providing all NYC residents with opportunities to recycle food and yard waste.
---
Abstract
25 Years of Composting in New York City with the NYC Compost Project
The NYC Compost Project, created by the NYC Department of Sanitation (DSNY) in 1993, is a citywide program executed by seven DSNY-funded teams that work to rebuild NYC's soils and to provide New Yorkers with the knowledge, skills, and opportunities they need to produce and use compost locally. This presentation will give an overview of the development, current operations, and future direction of the NYC Compost Project as New York City works to expand composting at all levels.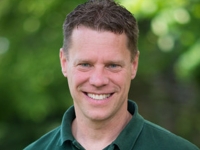 Steve Miller
Local Manager, Bartlett Tree Experts
Stephen's interest for trees began when he was a Boy Scout and his career within the green industry started in high school while working with a small tree company in Connecticut. After serving our country as a Paratrooper in the 82nd Airborne Division, Stephen enrolled in the University of Maine. He graduated with a degree in Forestry Management Technology and a degree in Forestry with an Urban Forestry focus. Stephen has been the local manager for Bartlett Tree Experts in Pittsburgh since 2005. Stephen is a Board-Certified Master Arborist, Registered Consulting Arborist, Certified Tree Care Safety Professional and has his Tree Risk Assessment Qualification.
---
Abstract
Lecture Information Coming Soon!
Miles S. Sax, PhD
Arboretum Director at Connecticut College
Miles Schwartz Sax conducts research on issues in urban horticulture. His research looks to identify strategies that improve the urban environment to support tree growth and increase ecosystem services. He holds a PhD in Horticulture from Cornell University and is Director of Connecticut College Arboretum.
---
Abstract
Urban Soil Health, Remediation and Tree Selection in the Human Impacted Landscape
This talk will discuss the concept of soil health and tree selection in the human impacted environment. A soil remediation strategy that reduces compaction and improves urbanized soils will be presented along with a discussion of urban tree selection based on site limitations.
Dr. Kirsten Schwartz
associate professor of environmental science and the director of the Ecological Stewardship Institute, Northern Kentucky University
Speaker Bio Coming Soon!
---
Abstract
Growing gardens in shrinking cities: a solution to the soil lead problem?
Abstract information coming soon!
Anthony Stewart
President & Environmental Director, DECO Resources
Anthony graduated from the University of Pittsburgh in 2011. Since then, he has worked as an environmental consultant with projects focusing on water quality in Pittsburgh and around the world. In 2013, he founded DECO Resources to provide consulting and design for water, soil, and renewable energy.
---
Abstract
Using Food Waste to Clean Air and Soil
The talk will focus on the efforts of DECO Resources and partners who have diverted more than 25 tons of food and yard waste through composting. These efforts have improved soil quality on City-owned vacant lots and reduced more than a ton of methane emissions. Participants will explore the opportunities and challenges of community-scale food waste composting for urban gardens.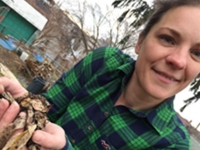 Laura Totin Codori
Founder and CEO of Worm Return
Speaker Bio Coming Soon!
---
Abstract
Program Highlight: Shadyside Worms and Worm Return
Worm Return diverts organic waste from landfills and turns it into a nutrient rich soil amendment. We work with a variety of clients from individuals to business offices as well as restaurants and non-profits. We make it our goal to educate people that food waste + landfills = greenhouse gases.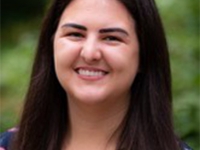 Hannah Whitley
Artist, "From Blight to Beauty" Female Farmer Photovoice Project
---
Abstract
"From Blight to Beauty" Female Farmer Photovoice Project
"From Blight to Beauty" is an exhibition of photographs and narratives created by participants of The Female Farmer Photovoice Project, a Penn State-led participatory action research project funded by the United States Department of Agriculture (USDA) National Institute of Food and Agriculture through the Northeast Sustainable Agriculture Research and Education program.
In the spring of 2019, eighteen women urban agriculturalists from across Pittsburgh were provided disposable cameras and asked to take pictures that "tell the story" of their experience in urban agriculture. After three weeks of picture taking, participants met during reflection meetings to share their photos, create titles, and write photograph narratives.
These images document experiences of community, collaboration, isolation, healing, and love, as well as the beauty of "growing foods and growing minds" in many of Pittsburgh's neighborhoods. This exhibit will be traveling across Pennsylvania and the Northeast this year. Additional images and narratives are on display in the project's digital gallery, available at thefemalefarmerphotovoiceproject.org.