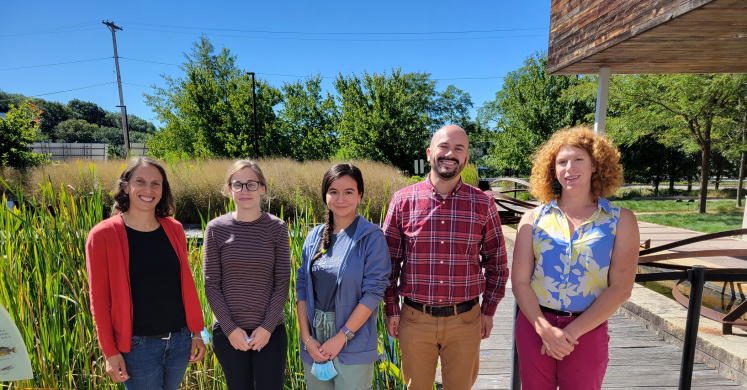 Botany in Action!
Phipps Conservatory's Botany in Action (BIA) fellowship is now accepting proposals for the next cohort of outstanding plant scientists! This is a fellowship that requires not only passion for science, but a heart for science outreach as well. If that catches your attention, keep reading!
In addition to providing a $5000 research grant, a unique feature of the Botany in Action (BIA) Fellowship is Science Engagement Week. Each year, BIA fellows are all brought to Phipps for four days of science communication training and public outreach opportunities. This year looked a bit different due to continued COVID19 safety precautions, but the fellows still took part in a number of outreach activities to help sharpen their science communication skills. Topics covered included jargon management, informal science writing, preparing for different audiences, and even a bit of an introduction to radio interviews and TikTok-style videos.
The very first morning of their visit, the fellows joined a virtual version of the EcoChallenge, the annual kick-off for the Fairchild Challenge, and each of the scientists shared their work with high school and middle school students throughout the morning. Later in the week, the fellows created interactive tabling displays that they presented to Phipps staff (in lieu of normal years' Tropical Forest Festival), and they gave virtual lightning talks about their work as a part of the Phipps member event Peek Behind the Petals.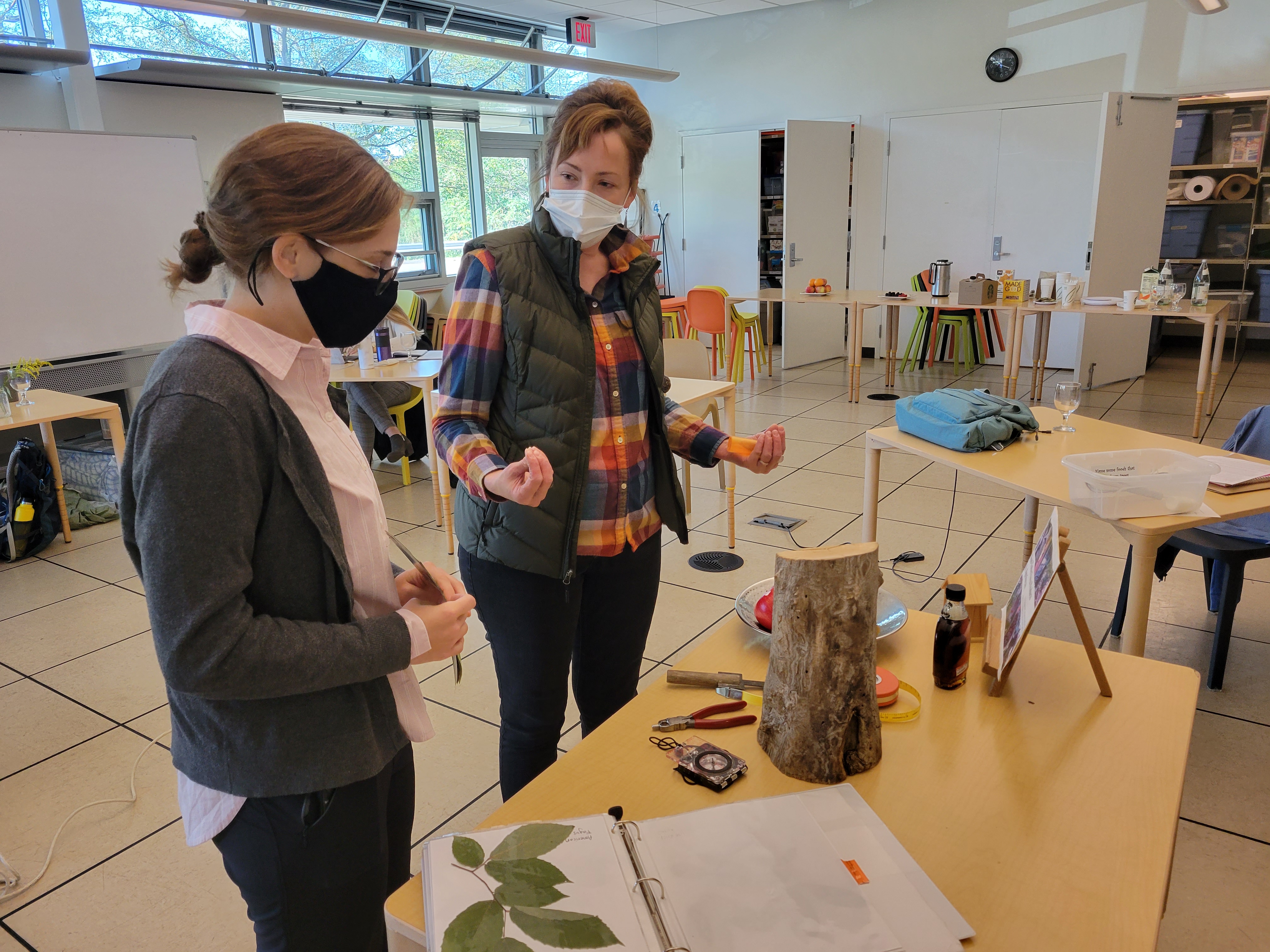 BIA Fellow Alexa Wagner (left) works with Phipps staff Kelliann Walsh to brainstorm engagement strategies specifically tailored to Alexa's work.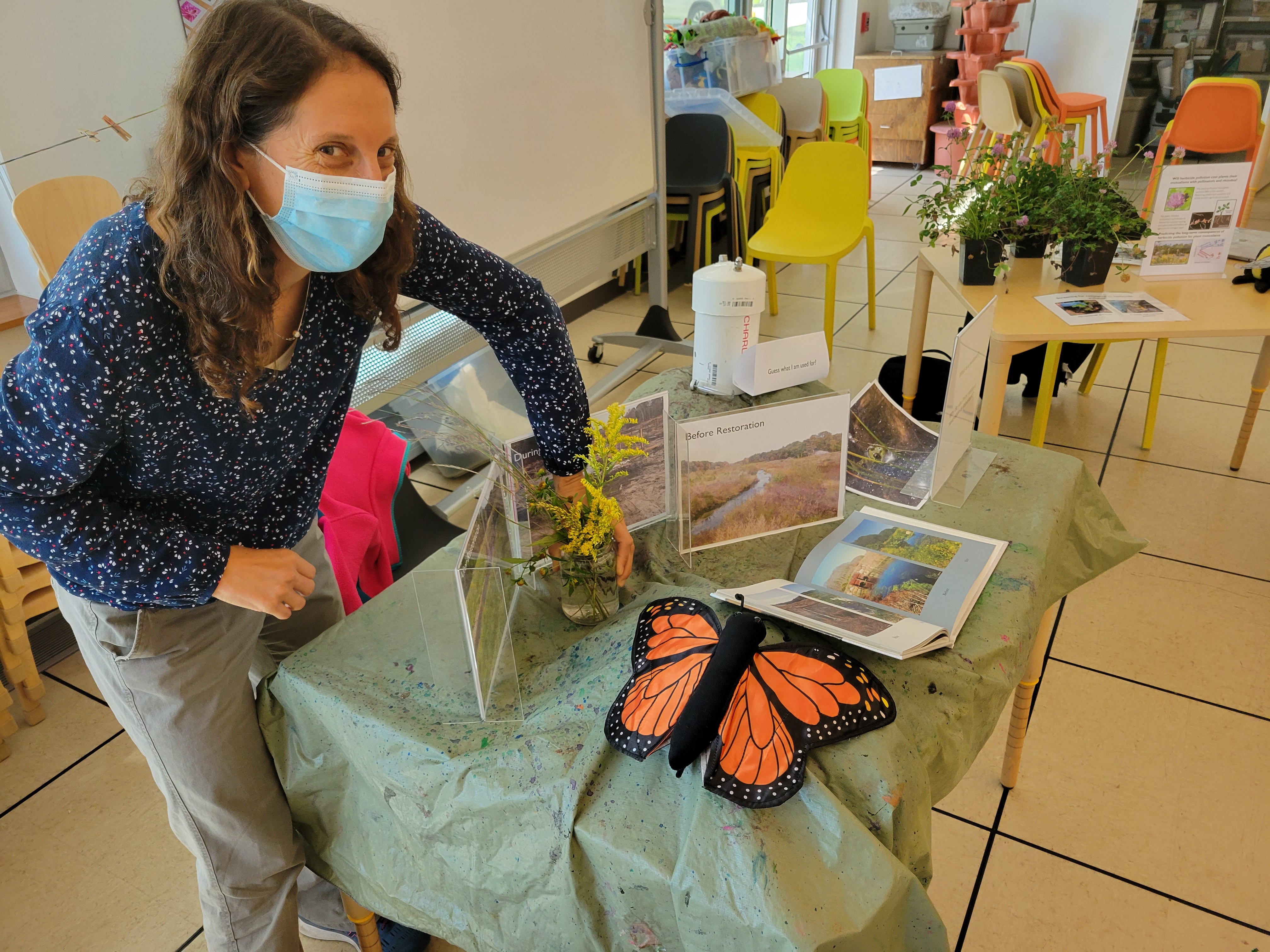 Fellow Sarah Klionsky planning what kind of materials she would use to share her work with younger audiences.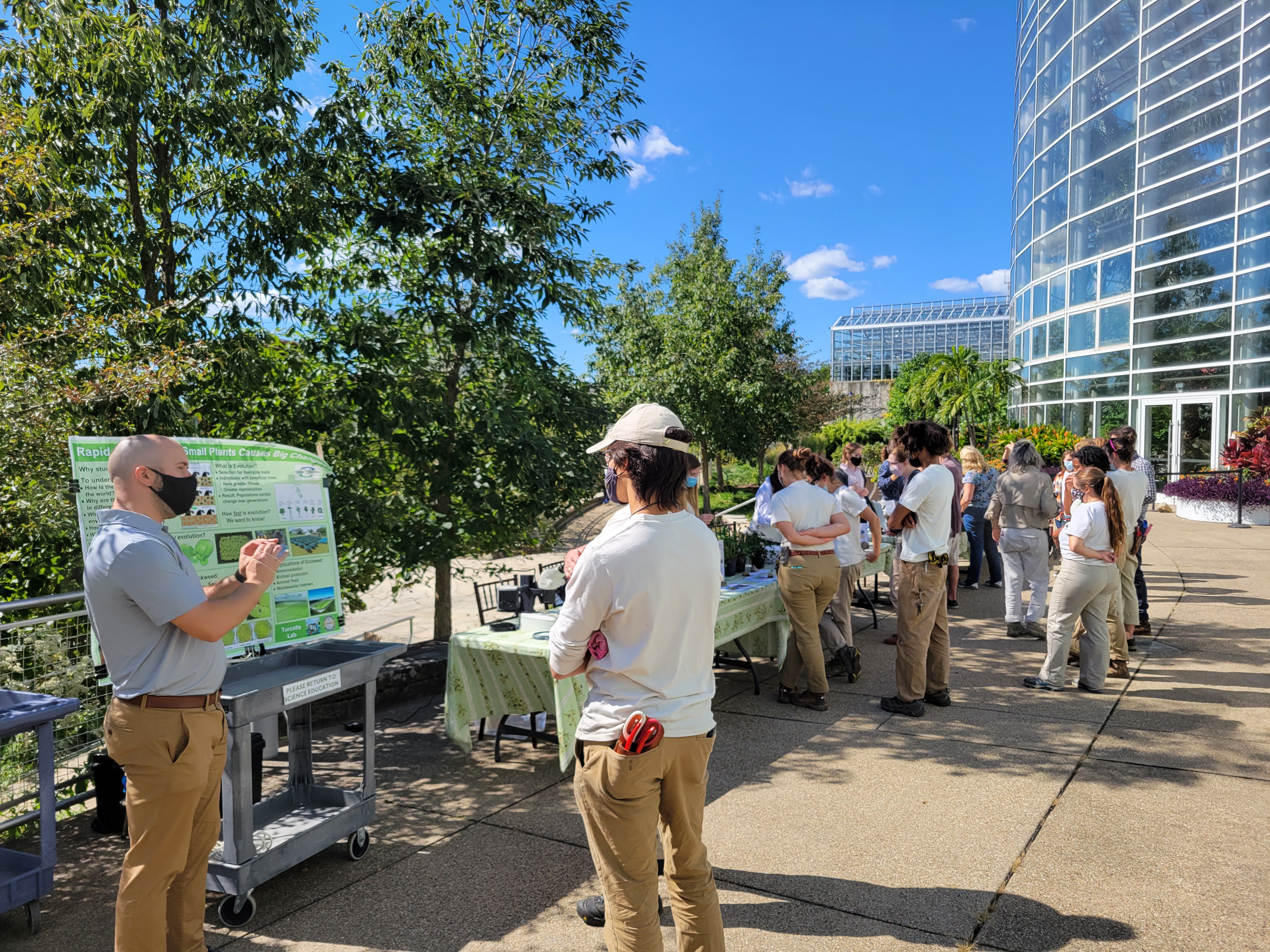 BIA Fellow Taylor Zallek talking about his work.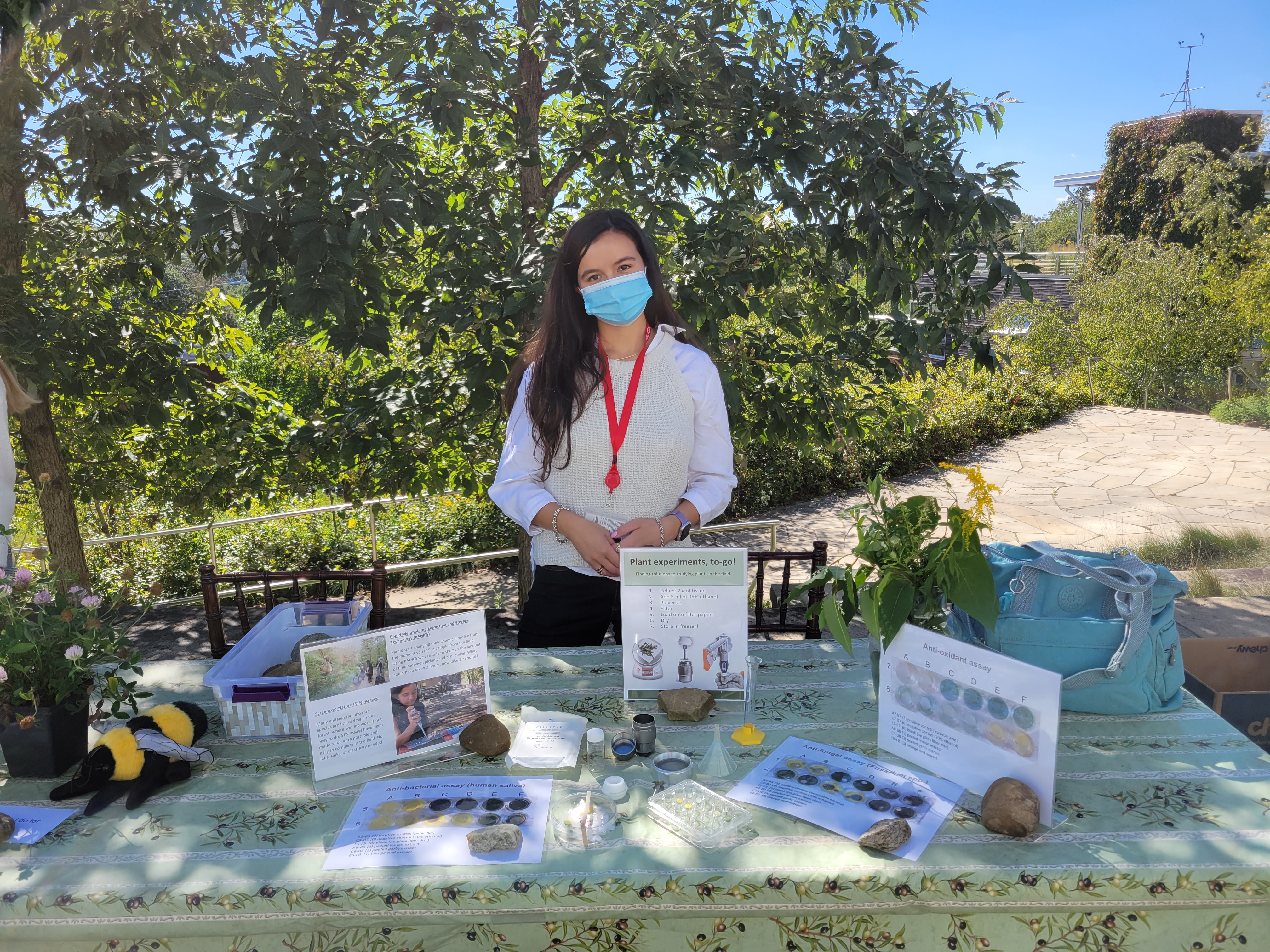 BIA Fellow Sarah Skubel with her tabling display.

BIA Fellow Samantha Bosco with her tabling display.
Botany in Action has aided 67 doctoral-level students representing 30 universities and working in 28 countries since it was founded 1995 by the Garden Club of Allegheny and moved to Phipps in 2000. Current fellows are stationed in locales from Pittsburgh to Hawai'i, exploring topics from agroforestry to landscape restoration. Beyond their field work, fellows' accomplishments include mentorship of other students; the creation of a botanical field guide, a photography website and various teaching modules; and outreach devoted to making science more accessible to the public. If you are a PhD student in a field of plant science, check out the full call for proposals!
Phipps would like to acknowledge all of this year's outstanding Botany in Action fellows: Samantha Bosco of Cornell University, Vero Iriart of the University of Pittsburgh, Sarah Klionsky of the University of Connecticut, Rachel Reeb of the University of Pittsburgh, Sarah Skubel of Rutgers University, Emily Thyroff of the University of Hawai'i, Alexa Wagner of Case Western Reserve University, and Taylor Zallek or the University of Pittsburgh. Phipps would also like to thank the Garden Club of Allegheny County for the ongoing support of this program.