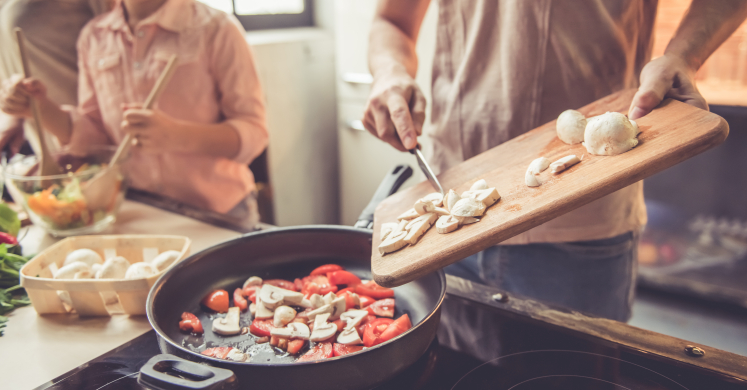 Fall Vegetables in Season for November and How to Cook Them
The days are getting chillier, which means that cooking at home and warming up the kitchen might sound like a nice way to end the day. Here are three recipes for you to save for when you just hit the grocery store for all your seasonal veggies and you need inspiration:
Roasted Fresh Broccoli
Ingredients:
4 pounds fresh broccoli
4 garlic cloves, minced
Good olive oil
1½ teaspoons kosher salt
½ teaspoon freshly ground black pepper
2 teaspoons grated lemon zest
2 tablespoons freshly squeezed lemon juice
⅓ cup freshly grated Parmesan cheese
Instructions:
Preheat the oven to 425 degrees.
If your broccoli is prepped for use, simply rinse. If you bought them on the stalks, cut the florets from the stalks, leaving about an inch of the stem still attacked. Pull the florets apart into the size of broccoli chunks that you want.
Place the florets onto a sheet pan, keeping them in a single layer. Drizzle with olive oil and toss together with your hands, then adding the minced garlic. Sprinkle with salt and pepper.
Roast for 20 to 25 minutes, until crisp, with slightly browned floret tips.
Remove from oven and toss with more olive oil, lemon zest, lemon juice, and Parmesan. Serve immediately.
Sauteed Cabbage
Ingredients:
1 head of green cabbage
1 tbsp olive oil
1 tbsp unsalted butter
1 ½ tsp kosher salt
½ tsp ground black pepper
1 tbsp apple cider vinegar
1 tbsp chopped fresh thyme optional
Instructions:
Cut the cabbage in half right down the middle. Place the flat side down onto the cutting board, then slice into thin ribbons around the core. Discard the core.
Heat a large pan or pot over medium-high heat. Add the olive oil and butter. Once the butter is melted, add the cabbage, salt, and pepper. Saute for 10 to 15 minutes, stirring occasionally, until the cabbage is tender and begins to brown. Stir conservatively; letting it sit will develop the flavor!
Remove from the heat and add the apple cider vinegar. Add additional vinegar, salt, and pepper as necessary to your tastes. Finish off with fresh thyme and serve warm.
Mediterranean Stuffed Acorn Squash
Ingredients:
2 acorn squash, halved and seeded
Olive oil
Salt
5-6 mushrooms, chopped
3-4 tbsp olive oil
½ cup quinoa, couscous, farro, or grain of your choice
1/3 cup vegetable broth
1 bell pepper, diced
3 green onions, thinly sliced
2 garlic cloves, minced
4 oz feta cheese, crumbled
¼ cup pine nuts
½ tsp dried oregano
1 tbsp freshly chopped parsley
2 tbsp lemon juice
Instructions:
Preheat the oven to 400 degrees.
Rub both sides of the squash with olive oil. Season the inside of the squash with salt and place cut side down on a baking sheet. Cover with foil and bake until fork tender, about 45 minutes.
Bring the broth to a boil and add your grain of choice with a tablespoon of olive oil. Cover and cook until done (may vary depending on grain).
Add the mushrooms with 2-3 tablespoons of olive oil to a pan and cook over medium heat for 5-6 minutes or until golden. Add the bell peppers and green onions and cook over medium heat until soft.
Place the pine nuts in a pan and toast them until lightly golden over medium-low heat. About 4-5 minutes.
Add the veggies to the couscous along with the remaining stuffing ingredients and mix together. Taste and adjust the seasoning if necessary.
Fill the squash with the filling and bake (uncovered) for 15 minutes. Serve immediately.