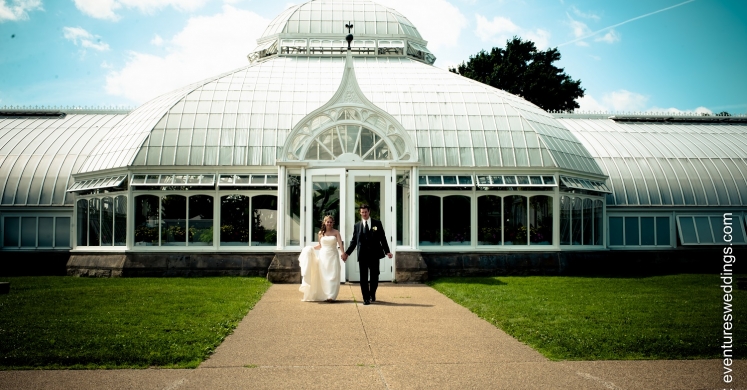 Choosing Your Perfect Event Space
So you've just gotten engaged, and now begins the fun part—planning the happiest day of your life! So where do you begin? Step one: find the venue of your dreams.
At Phipps, we've got a variety of different spaces to accommodate each aspect of your wedding.
So what should you be considering when choosing a venue?
Guest Count
Guest count is one of the most important aspects when it comes to planning an event. With an estimated guest count, the Phipps Events Team can help you to find a space that will best accommodate your wedding. Whether you are in search of a small, intimate setting or one with larger accommodations, Phipps has a space for weddings of all sizes.
Ceremony, Reception, or Both?
Hosting both the ceremony and reception at the same venue will save on travel costs and make the transition from one space to another easier on your guests. On the other hand, having the ceremony at one space and the reception at another will give your guests more variety (and us Pittsburghers love to show off the Steel City!)
At Phipps, we have spaces to accommodate for ceremonies both small and large, receptions, and a combination of the two. Our team is dedicated to helping you find the perfect space for your big day.
Dates
One of the questions we are asked most frequently is how far in advance to book the event space. As the old saying goes—the sooner the better! Our team would be happy to send you a list of available dates that interest you.
Catering Options
Here at Phipps, we have an in-house Catering team for our events. You may have also seen them in our nationally-esteemed Phipps Café! The Catering team is dedicated to providing top-notch amenities to 'wow' your guests with delicious food, an impressive display, and stellar service.
Contact the Events Team at 412-622-6915 X6401 today to learn more and begin planning the day of your dreams!
Happy planning!
-The Phipps Events Team
Cover Photo by Eventures