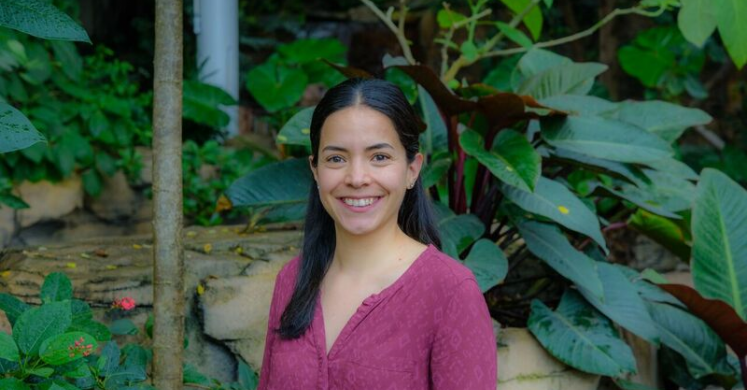 Meet LMP's New Program Manager, Laura Leiden!
Let's Move Pittsburgh had the pleasure to sit down with Laura Leiden and discuss her new role as Let's Move Pittsburgh's Program Manager. Read on to learn about Laura!
LMP: Tell us about your background.
Laura: I am a Registered Dietitian-Nutritionist originally from Queretaro, Mexico. It was there that I earned my Bachelor of Science (BS) degree in Nutrition & Dietetics. After practicing as a community dietitian for some time, I moved to the United States. Once here, I was tasked with recertifying my credentials in order to pursue a career as a Registered Dietitian. To that end, I earned my Master of Science (MS) degree in Nutrition & Dietetics from the University of Pittsburgh's School of Health and Rehabilitation Sciences. This program exposed me to many specialty areas within the field of nutrition and ultimately re-enforced my passion for community nutrition.
LMP: Describe yourself in 5 words.
Laura: Enthusiastic, grounded, humorous, introverted, and passionate.
LMP: What is your favorite food?
Laura: Hands down… green salsa anything! I also really like berries, especially blueberries & strawberries…they are such a treat! Some of my favorite veggies include yellow cherry tomatoes, fresh peas, delicatta squash, and fresh fava beans. In the winter, I often make warm hearty soups with lentils, which are one of my staples. And for breakfast, French toast forever!
LMP: Why did you choose to work for Phipps Conservatory and Botanical Gardens?
Laura: From the first day I moved to Pittsburgh, I have been in awe of Phipps. A few years ago, I heard about Let's Move Pittsburgh (LMP) and felt an instant connection. When the opportunity to join LMP's team arose, there was no doubt in my mind that this role was just what I was after. At Phipps I see unlimited opportunities to grow and to be challenged.
LMP: What do you hope to accomplish in your new role?
Laura: Put simply, I hope to advance Let's Move Pittsburgh initiatives through better understanding and strategic collaboration.