Homegrown is a Phipps program dedicated to increasing community access to fresh produce, promoting better food choices, and improving the overall health of families and children.
Since its inception in 2013, Homegrown has installed over 300 raised-bed vegetable gardens at households in underserved neighborhoods and provided mentorship and resources to hundreds of community members. The Homegrown program began in Homewood, and has since expanded to include Larimer, Lincoln-Lemington, Belmar, East Hills, and the Greater Hazelwood area (Hazelwood and Glen Hazel).
Phipps is solely taking applications for new Homegrown gardens from residents in the Greater Hazelwood area at this time, with plans for continued expansion in the future.
Homegrown Classes
Homegrown offers free classes! Join us online or in-person to meet your fellow vegetable gardeners and learn from guest speakers. Homegrown garden club meetings are open to everyone! Whether you've been gardening for years or you're just getting started, there is a course perfect for everyone. Click the button below to see our new virtual courses.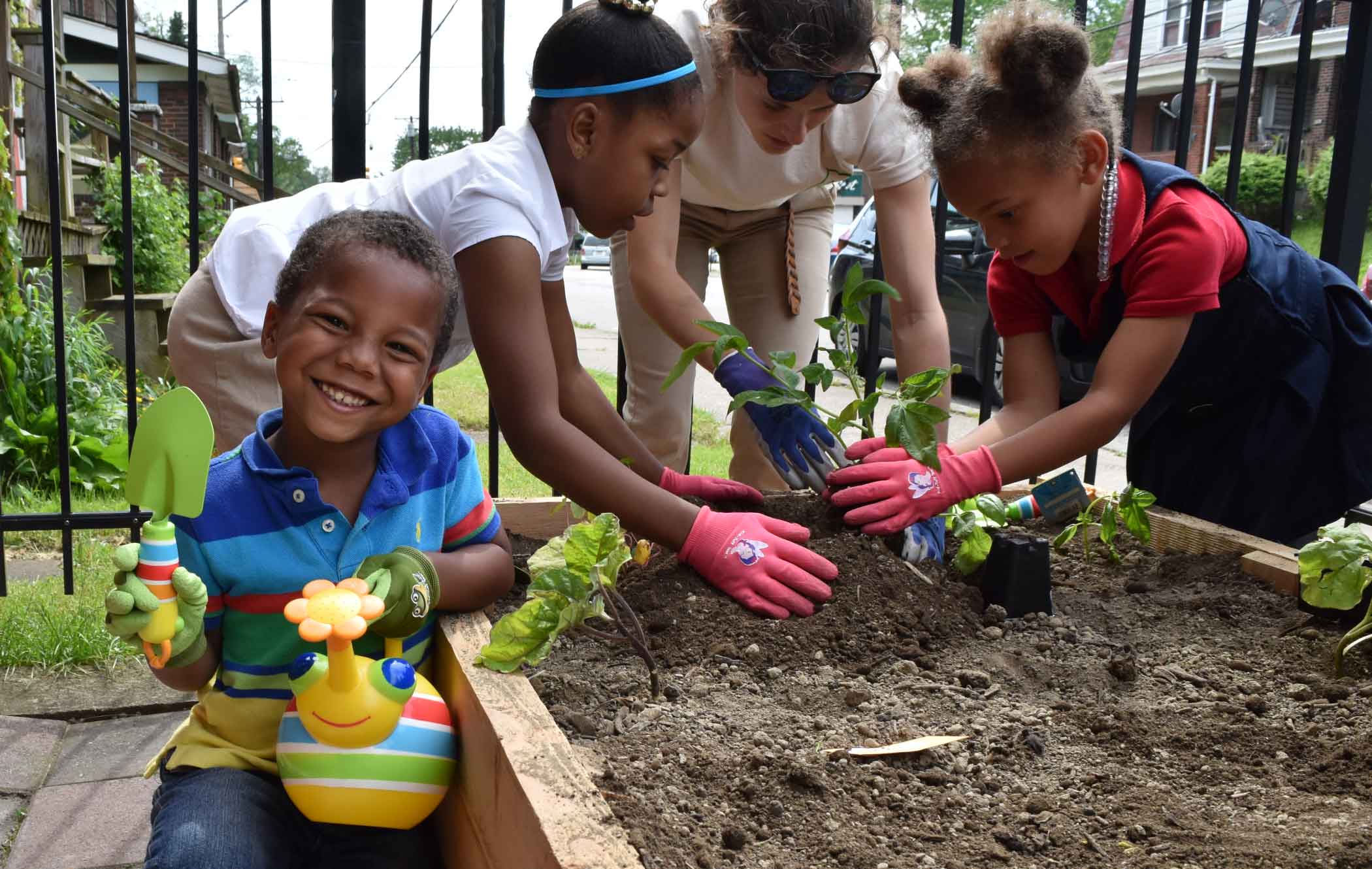 Homegrown helps families keep their gardens growing by building and honing participants' gardening skills and knowledge. Covering topics from weed and pest management to healthy cooking skills, monthly classes allow new gardeners to realize the full potential of their raised beds while offering opportunities for neighbors to connect.
Phipps will continue to nurture healthy communities as the Homegrown program expands into neighborhoods that are challenged by food insecurity and its significant impacts on health and families.
Learn more about the mission and impact of Homegrown here:

---
How We Work
The program supports participants over two years, equipping them with the resources they need to become self-sufficient gardeners. Each family receives help with installation, plus these free materials:
Two 3' × 5' raised beds
Soil, seeds and plants
Garden tools
After each garden is installed, Homegrown keeps in touch throughout the season, offering participants:
Regular check-ins and garden visits to answer questions
Gardening and cooking workshops
Help getting started again the second year
By enrolling in Homegrown, participants commit to:
Participate in the program for two years
Attend monthly classes when able
Take care of the gardens throughout the season
---
The Power of a Single Garden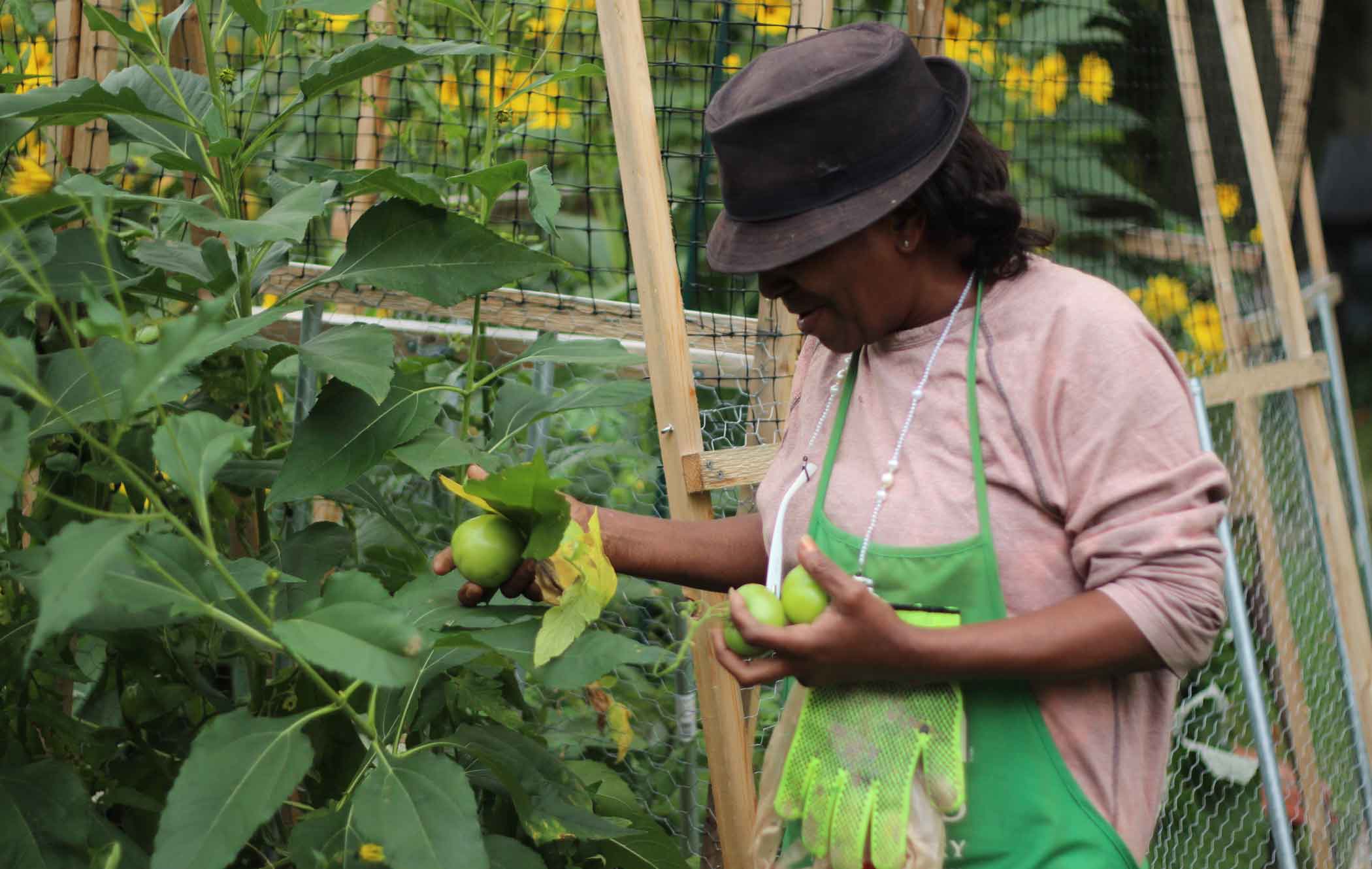 One garden does far more than produce vegetables. It grows confidence and community. It provides hope for the future. It inspires healthier, better lives. "Food gardening is really about self-reliance and strengthening connections with neighbors, family and friends," says Lauren Delorenze, community outreach coordinator. "Phipps' Homegrown program gives participants the ability to provide for themselves, empowering them with garden knowledge and skills they need to confidently grow their own food for years to come and to share their edible bounty with others, bringing people together."
We encourage you to build a raised-bed garden of your own and to show your support for this important initiative — your involvement will change lives for the better.
---
Build Your Own Raised-Bed Garden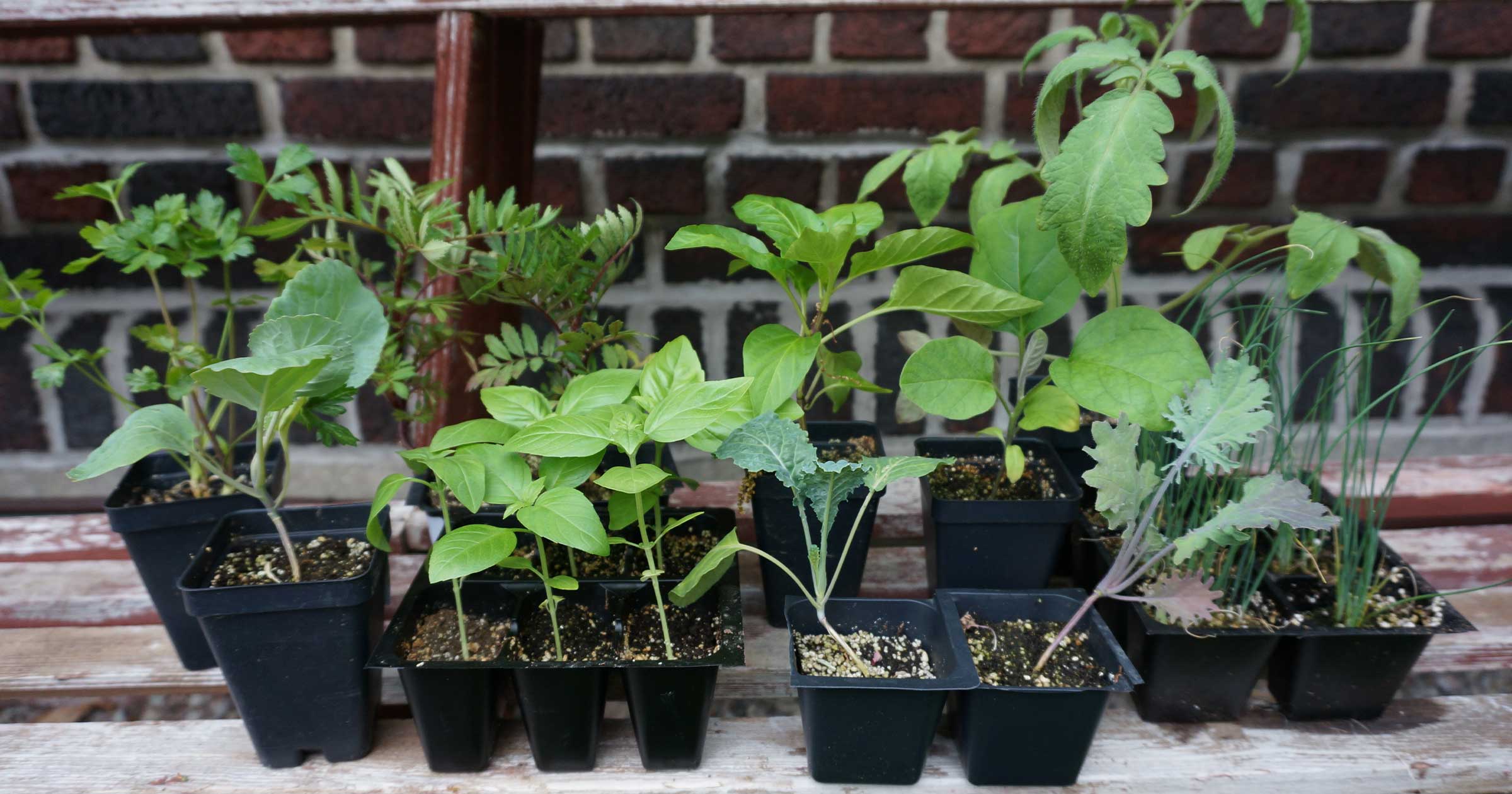 Want to follow the Homegrown model in your own backyard or community? Get your kids involved in this hands-on activity with positive, healthy lifelong rewards! Start with The Homegrown Handbook, our comprehensive guide that takes you from frame-building to seeds, placement, pest control and harvesting:
Or access our additional resources for specific topics:
How to Build a Raised Bed Garden (PDF)
Guide to Square Foot Gardening (PDF)
---
Additional Impact
Homegrown's focus and impact go beyond garden installations and mentoring to include: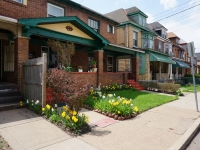 Community Greening: Homegrown has distributed thousands of daffodil bulbs to its home gardeners to plant in their front yards so that their love of gardening can be shared across the neighborhood in the form of this beautiful and perennial herald of spring. Homegrown also supports a wide range of community-led greening efforts through plant donation, volunteer recruitment, and grant writing support.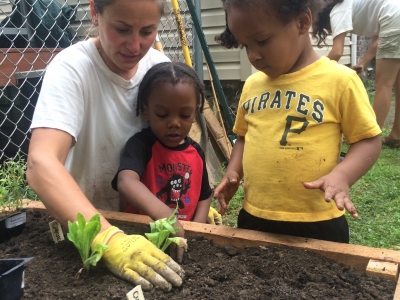 Advocacy: As a means to lead and advocate for healthier lifestyles, Homegrown — a member organization of the Pittsburgh Food Policy Council — is dedicated to increasing community access to fresh produce, promoting better food choices, and providing additional local gardening initiatives to make a difference.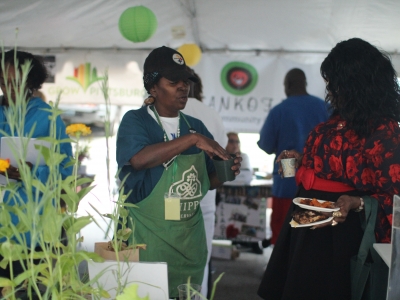 Food Festivals: Homegrown's annual Good Food Festival brings together Homewood-area businesses and community members to celebrate and enjoy fresh, healthy foods grown and prepared in the neighborhood.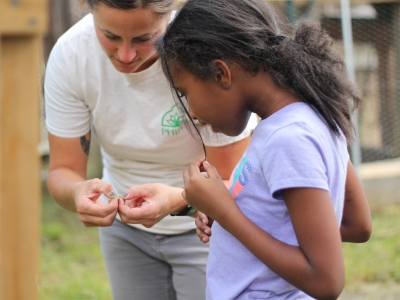 Classes: Phipps offers a range of adult gardening courses for the novice and advanced gardener. To see a full listing, visit our Classes and Programs for Adults.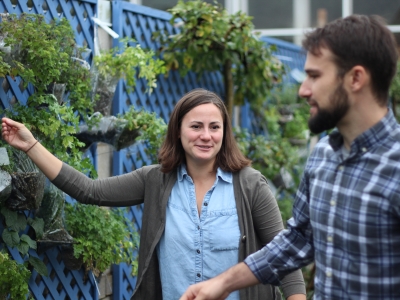 Speaking Events: Homegrown representatives are available to speak about the benefits and impact of edible gardening at your next community, organizational or civic meeting. Class topics are below; contact us for course descriptions and learning objectives. Appointments are subject to instructor availability.
Indoor Seed Starting (February – March)
Organic Garden Basics (February– May)
Three Sisters and Companion Planting (March – May)
Planning Your Garden (March – May)
Weed and Pest ID (April – July)
Preparing Your Garden for Winter (August – October)
Soil Health and Compost (Jan – December)
Garden Flowers and Pollinators (May – August)
Perennial Backyard Fruits (March – June)
Close Ups: Tomatoes and Greens (June – August)
Herbal Salves Workshop (possible materials fee) (January – December)
Backyard Composting (August – October)
---
The Homegrown Herald
The Homegrown Herald is a seasonal garden newsletter written by the staff of the Homegrown program and distributed to Homegrown participants. Each issue contains gardening tips, healthy recipes, upcoming events, garden success stories and more. An archive of our previous issues appears below.
---
Applications
Phipps is solely taking applications for new Homegrown gardens from residents in the Greater Hazelwood (Hazelwood and Glen Hazel) area at this time, with plans for continued expansion in the future. Program updates will be provided here once available.
---
Want to Learn More? Contact Us!
For more information, please contact a member of the Homegrown team at homegrown@phipps.conservatory.org or 412/441-4442.
---
Homegrown Garden Installations Made Possible in Part By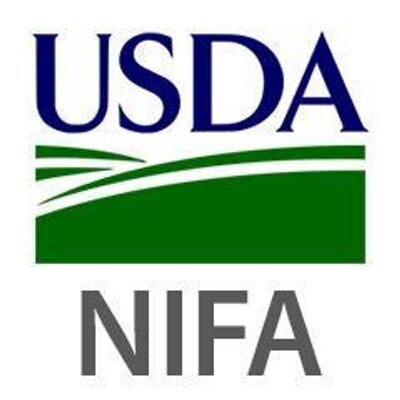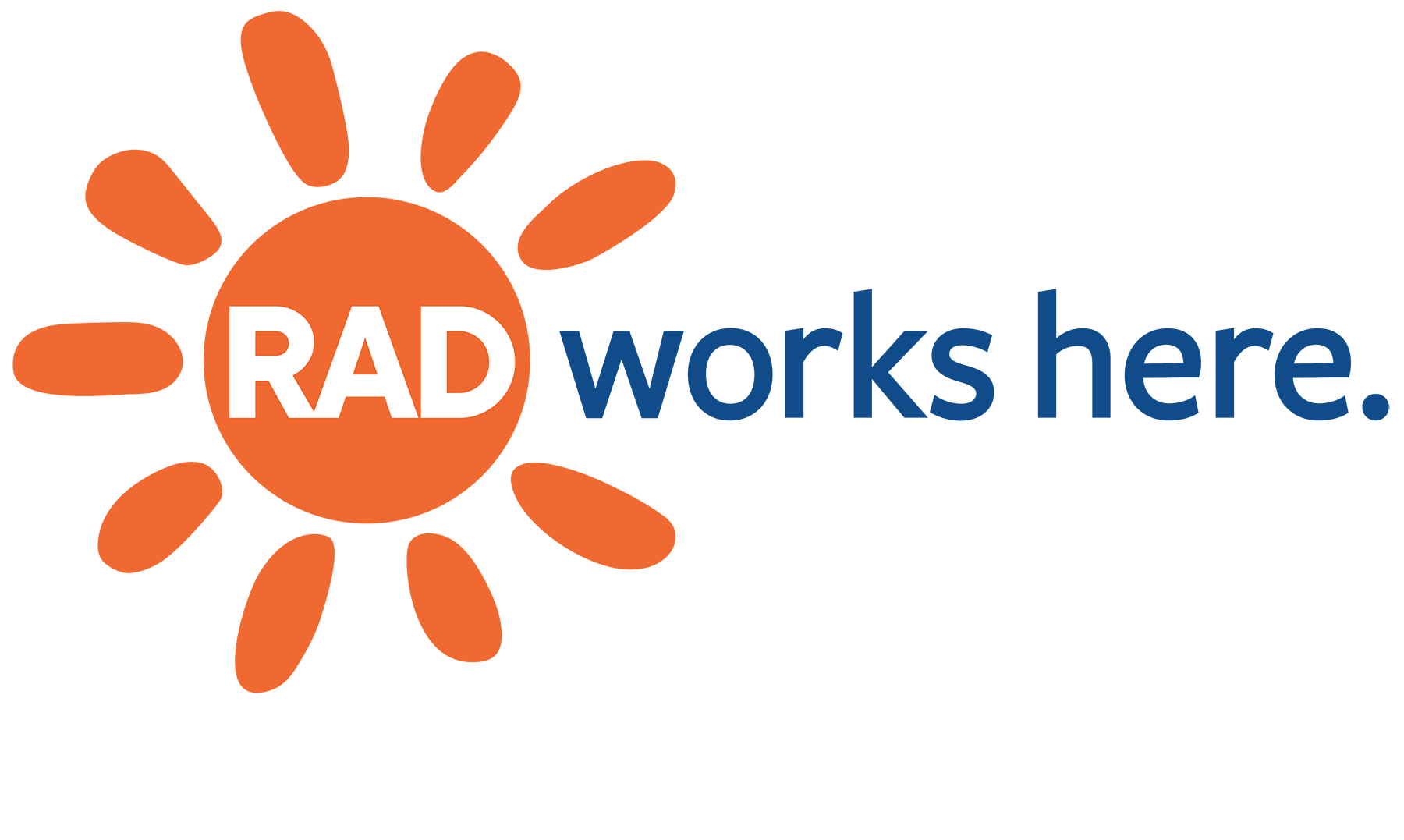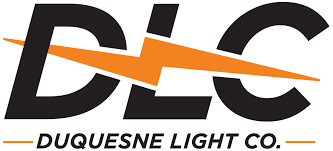 Photos © Mothlight Creative and Phipps Staff